Updated June 2020
Want to know what high heeled shoe matches your zodiac sign?  Are you the "Glittery Stiletto" or the "Classic Black Pump"?  To find out, take a look at our fun and fashionable list based on the typical personality traits for each zodiac sign.  As they say, "If the shoe fits, wear it" — and wear it with style.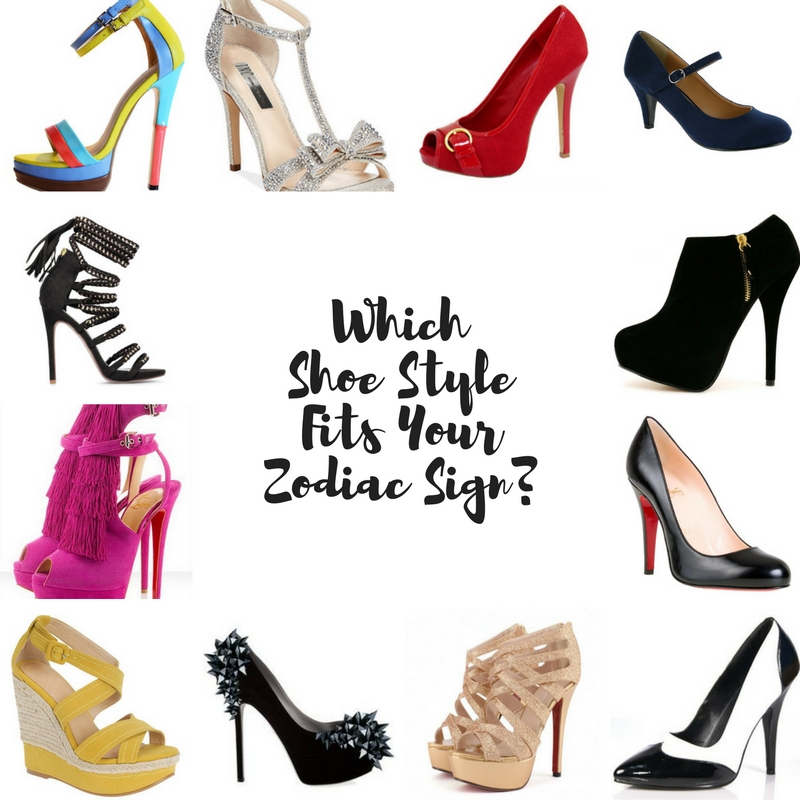 Aquarius (January 20 – February 18)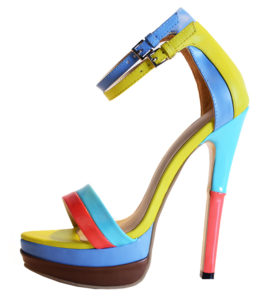 While Aquarius women are known to be sensitive and excellent communicators, they are also gifted with tremendous creativity.  Extremely smart, the Aquarius woman will crave opportunities that will allow her to express her artistic side. For the most part, the Aquarius woman is easy going, but can be rebellious at times and will stand her ground on issues that are important to her.
Style:  Colorful sexy ankle strap stilettos.  The Aquarius woman will usually be drawn to shoes that are fun, artsy and make a bold statement.
Pisces (February 19 – March 20)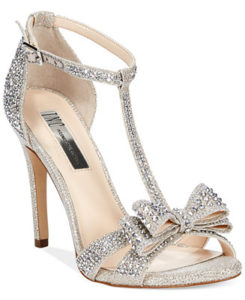 Highly imaginative, the Pisces woman sees the world through rose colored glasses.  Honest and trustworthy, she sees the good in all things.  The Pisces woman is very social and relies on guidance from her trusted friends.  She is prone to daydreaming and craves romantic adventures.
Style:  Evening Stilettos.   These gorgeous shoes will keep the Pisces woman filled with dreams of romance and far away adventure.
Aries (March 21 – April 19)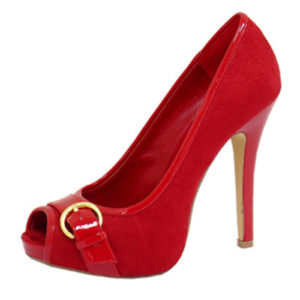 Honest, determined and strong, the Aries woman possesses great leadership skills and is driven to succeed. Independent and disciplined, she is not discouraged by set backs and will always get what she wants though hard work.  She is confident and not afraid to be on the cutting edge.
Style:  Red peep-toe pump.  Bold, yet feminine this style says, "I'm the boss".
Taurus (April 20 – May 20)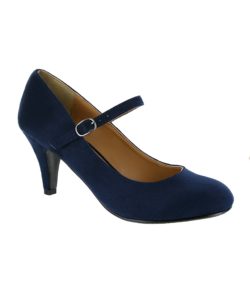 The Taurus woman is not easily distracted from reaching her goals.  Some may call her stubborn, but she is in fact hardworking, practical, dependable and is adverse to risks. She likes to have good things, but tends to be more down to earth and realistic in her approach to life.
Style: Mary Jane.  This style will appeal to the practical and dependable side of the Taurus woman.
Gemini (May 21 – June 20)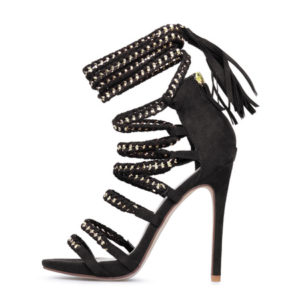 Outgoing, flirty, clever and loyal, the Gemini woman is full of dual perspective. She is a strong communicator and has a gift for multi-tasking.  Gemini women are known to be very affectionate and excitable, but are fiercely independent and don't like to be confined by rules and restrictions.
Style:  Black Strappy Stiletto.  This style is perfect for the flirty Gemini woman who doesn't play by the rules.
Cancer (June 21 – July 22)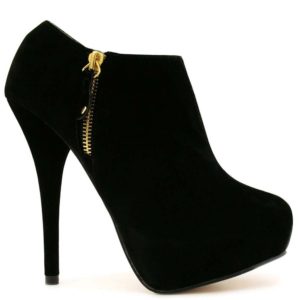 Sometimes known for being overly sensitive and emotional, Cancer women can also be quite composed, adaptable and a master at hiding their true feelings. The Cancer woman is extremely protective of her family and is very loyal to her friends.  Conservative by nature, the Cancer woman is reliable, has great empathy and will protect her loved ones at all costs.
Style:  The ankle boot.  Cancer women will feel safe and can weather any emotional storms in a great pair of stylish booties.
Leo (July 23 – August 22)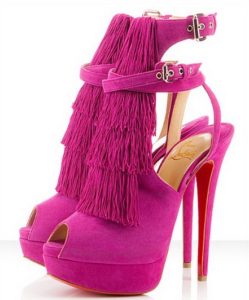 Warm, friendly and full of energy, the Leo woman loves to be the center of attention.  Leo woman are usually social creatures who are fearless in their pursuits.  If they can't find adventure, they will create their own.  Because of their fearless personalities, the Leo woman will usually be in found in positions of power.
Style:  Fringed Stiletto.  The Leo woman craves attention and her shoes will always be front and center just like her.
Virgo (August 23 – September 22)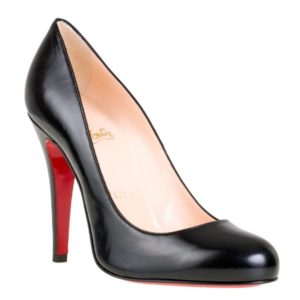 Virgo women are highly discriminating, extremely detailed and neat.  Logical thinkers, they tend to be cautious, conservative, organized and meticulous. Virgo women strive for perfection in everything they do. They make reliable friends and can always be counted on in every situation.
Style:  Classic black pump.  When perfection is your pursuit, the classic black pump is the go to shoe for Virgo women.
Libra (September 23 – October 22)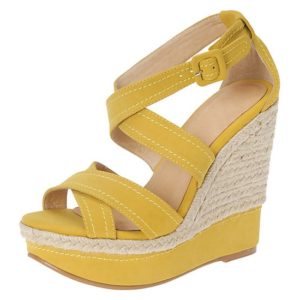 Harmony and balance are what the Libra woman craves. She is caring and has a strong sense of justice. Although the Libra woman strives for stability, she can be prone to extremes if she doesn't take time for herself. The Libra woman is charming and elegant and has no trouble making long lasting friendships. Above all, the Libra woman is all about a balanced life.
Style:  The Wedge.  The Libra woman will feel confident with the balance of the wedge's beauty and stability.
 Scorpio (October 23 – November 21)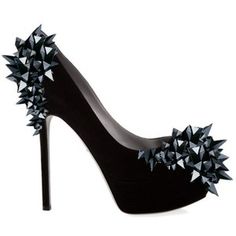 One of the most intense and misunderstood zodiac signs, the Scorpio woman is known to be extremely passionate, intelligent, sexual and ambitious.  She is very loyal, but do not attempt to betray her as she will hold a grudge and wait for the perfect moment to strike.  Highly self-controlled, the Scorpio woman does not shy away from a challenge.  Her standards are high and if you are a friend, you will be a friend for life as long as your loyalty is equal to hers.
Style:  The spiked stiletto.  When the Scorpio woman puts these on —  Run!!!
Sagittarius (November 23 – December 21)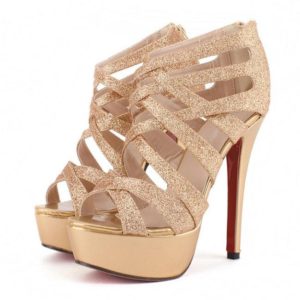 Always the optimist, Sagittarius women are constantly looking on the bright side of life. They love adventure and are open to trying new things. The Sagittarius woman is one of the most kind and forgiving of the zodiac signs. They crave freedom and refuse to be tied down to things that stifle their philosophical pursuits.
Style:  The glittery stiletto.  Sagittarius women need a shoe that is as bright as their outlook on life.
Capricorn (December 22 – January 19)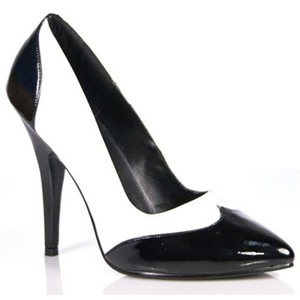 Practical and intelligent, Capricorn women are always carefully planning their next move. Although they are risk adverse, they are extremely ambitious and will stop at nothing when it comes to reaching their goals.  The Capricorn woman exudes confidence and knows what she is capable of.
Style:  Classic spectator pump.  Timeless and elegant, this heel is practical yet stylish enough for the ambitious Capricorn woman.
Let us know what you think?  Did your shoe match up to your personality?  Like our Facebook page and follow us on Bloglovin', Twitter and Instagram for the latest pictures and posts from Life Traveled In Stilettos.
If you loved this, please "Like", "Tweet", "Pin", or share with your fabulous fashionista friends.