Although not quite a new thing, the fun of Halloween "Boo-ing" has gained momentum over the past several years. If you are not familiar with "Boo-ing" or getting "Booed", it is a fun activity where children put together little Halloween surprise packages and then deliver them in secret to another neighborhood family/friend with a note attached instructing them to pass along the fun to someone else. Now it turns out that adults are getting into the "Boo-ing" game or aptly renamed "Boozing" game with their friends. It's sort of like the Halloween version of a "Secret Santa" mixed together with a holiday chain mail — only, the adults have added a little "spirited" twist to the game.
This year, I've decided to get in on the adult version of the game and secretly "Booze" a neighbor or two — Why should the kids have all the fun? So, I did a little research and found several crafty ideas to create my own version of an adult treat bag. I also created a design for the "We've/You've Been Boozed" instruction sheet to go along with my secret packages. Now all I need to do is to pick the perfect neighbor to start the game. If you're game too, here's what you need to do:
Create or find a printable "We've/You've Been Boozed" flyer, door hanger, or gift tag. I've created one that you can download by simply clicking on the link.
Pick your potion, package it creatively, and attach the "We've/You've Been Boozed" tag.
Deliver (in secret) your "Boozy" treat and try not to get caught.
If you've been Boozed, snap a picture and share on social media and keep the fun going.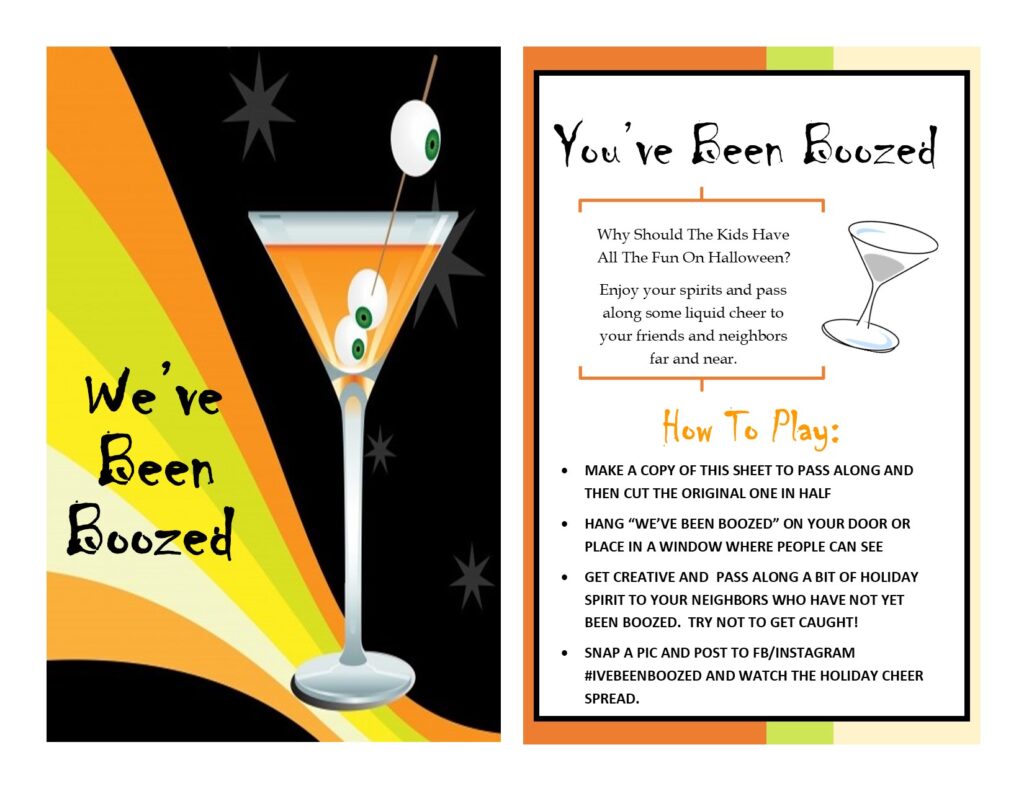 Need some inspiration to get you started? Here are some clever ideas I've found to help you get into the spirit of the game.
1| Gift a bottle of wine with a door hanger tag.
2| Add special little touches with burlap and fabric ribbons for a more festive look.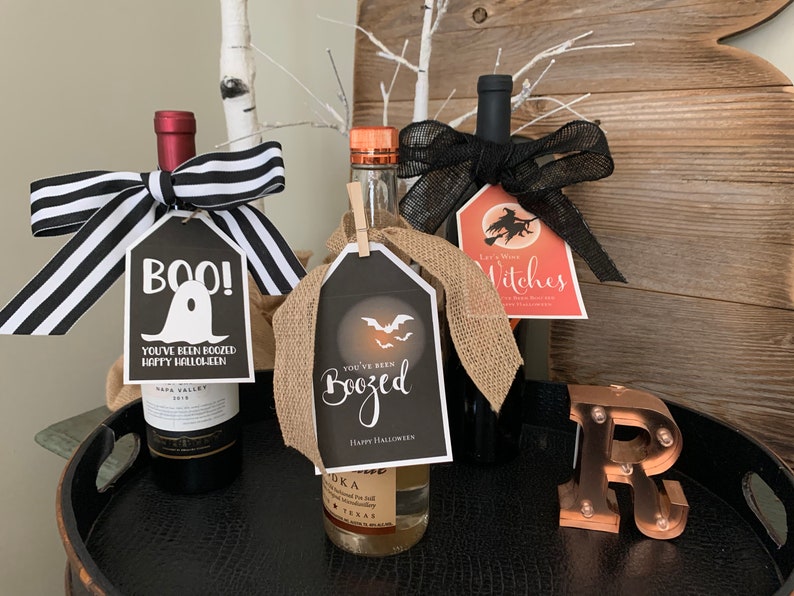 3| Not into wine, how about gifting a few bottles of beer?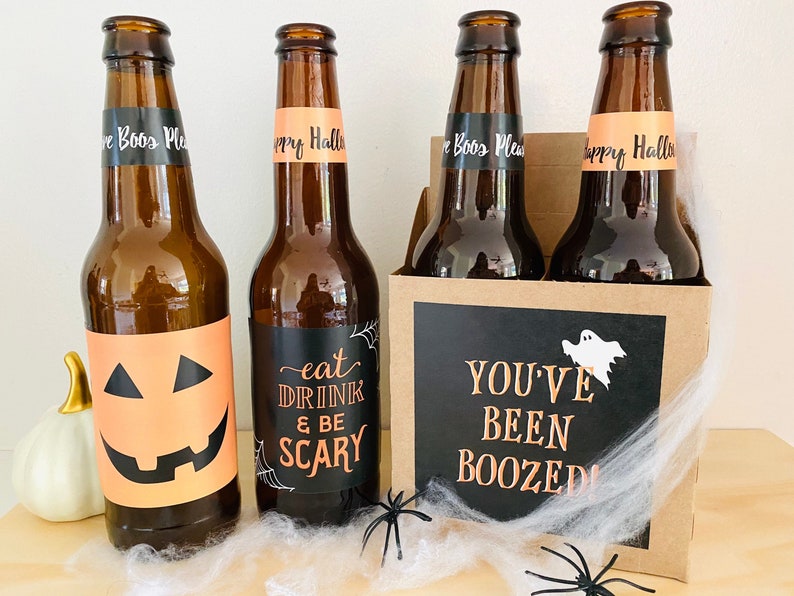 4|Get creative by using a plastic jack-o-lantern and Halloween themed tissue to create a holiday themed gift bag.
5| Add a Halloween themed wine glass to go with an individual-sized bottle of wine.
6| Include a few snacks with your spirits.
The possibilities are endless with how creative you can get when having a little adult fun this Halloween. Here's (or cheers) to Happy Boozing!
Drop a comment and let me know if you have ever participated in a "We've/You've been Boozed" and if so, what clever things did you do to get into the grown up spirit of things?