Just a short hop away from the world famous white sandy beaches and pulsating party scene of South Beach's historic Art Deco District sits one of Miami's most vibrant and colorful neighborhoods — the Wynwood Arts District.  Home to the highest concentration of street art in the world, this former warehouse district is now an urban arts oasis and one of Miami's authentically unique areas to explore.
And explore I did.
What sets the Wynwood Arts District apart from other areas in Miami is the lack of chain stores.  The area is a refreshingly eclectic mix of vintage stores, one-of-a-kind boutiques, bars, restaurants, original coffee shops, art galleries, and graffiti street art murals.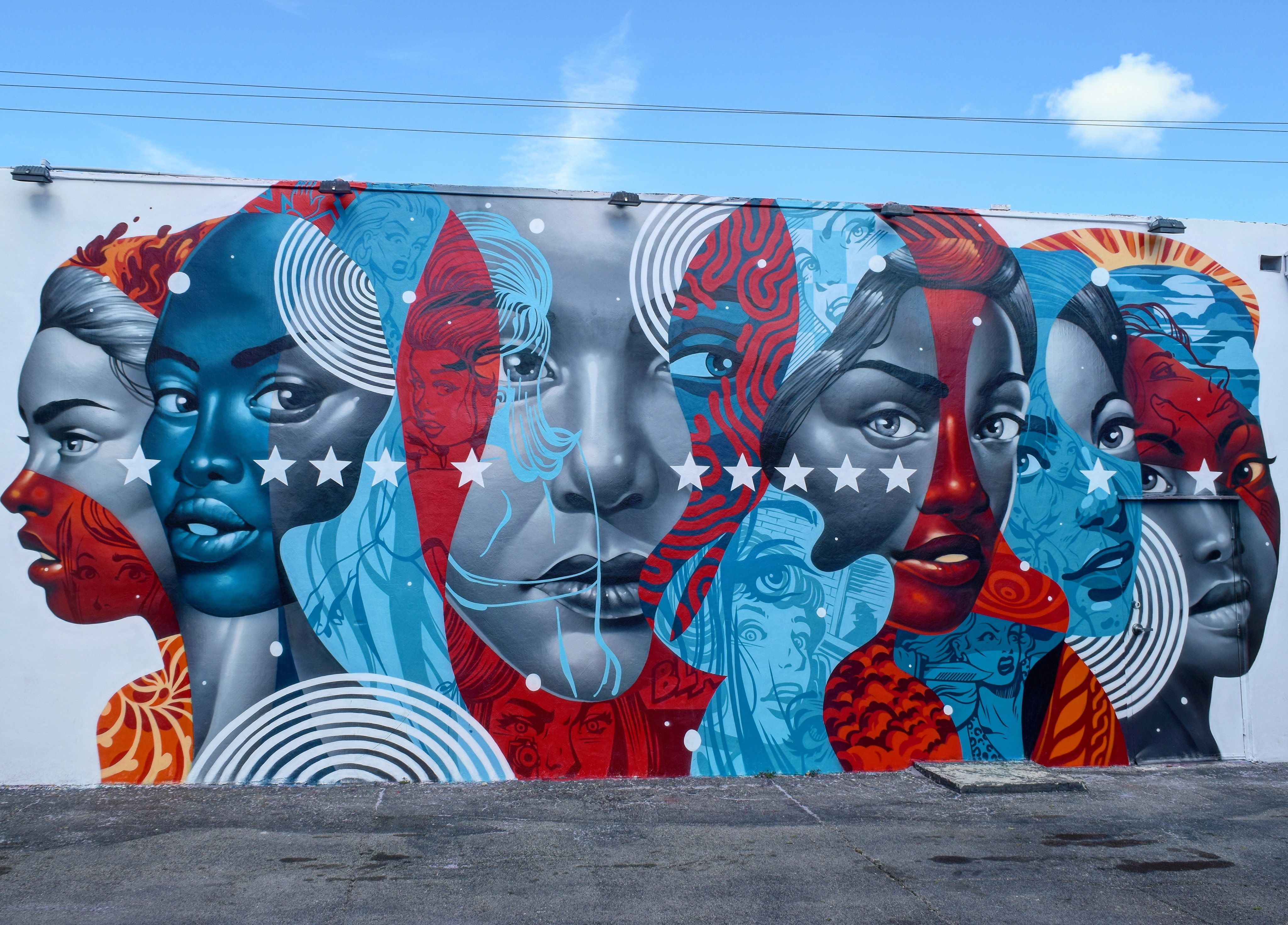 Getting There
Nestled between I-95 and Biscayne Boulevard from 20th to 36th street, Wynwood sits just south of Miami's Design District.  Finding your way to Wynwood is easy, figuring out where to park is not that difficult either but it may take a bit of patience during peak hours.  There is street parking as well as several parking lots to choose from. I lucked out and nabbed a "Pay by Phone" metered spot a few feet away from the Wynwood Walls which is the epicenter of Wynwood's Arts District and the perfect place to begin exploring the area.
Wynwood Walls
The heart of Wynwood and home to some of the district's best art murals is the Wynwood Walls.  Located on NW 26th Street just west of 2nd Ave, this open-air courtyard features numerous art murals from some of the world's most talented graffiti street artists.  This garden-like whimsical area is bordered by art galleries, a juice bar, and mouth-watering restaurants.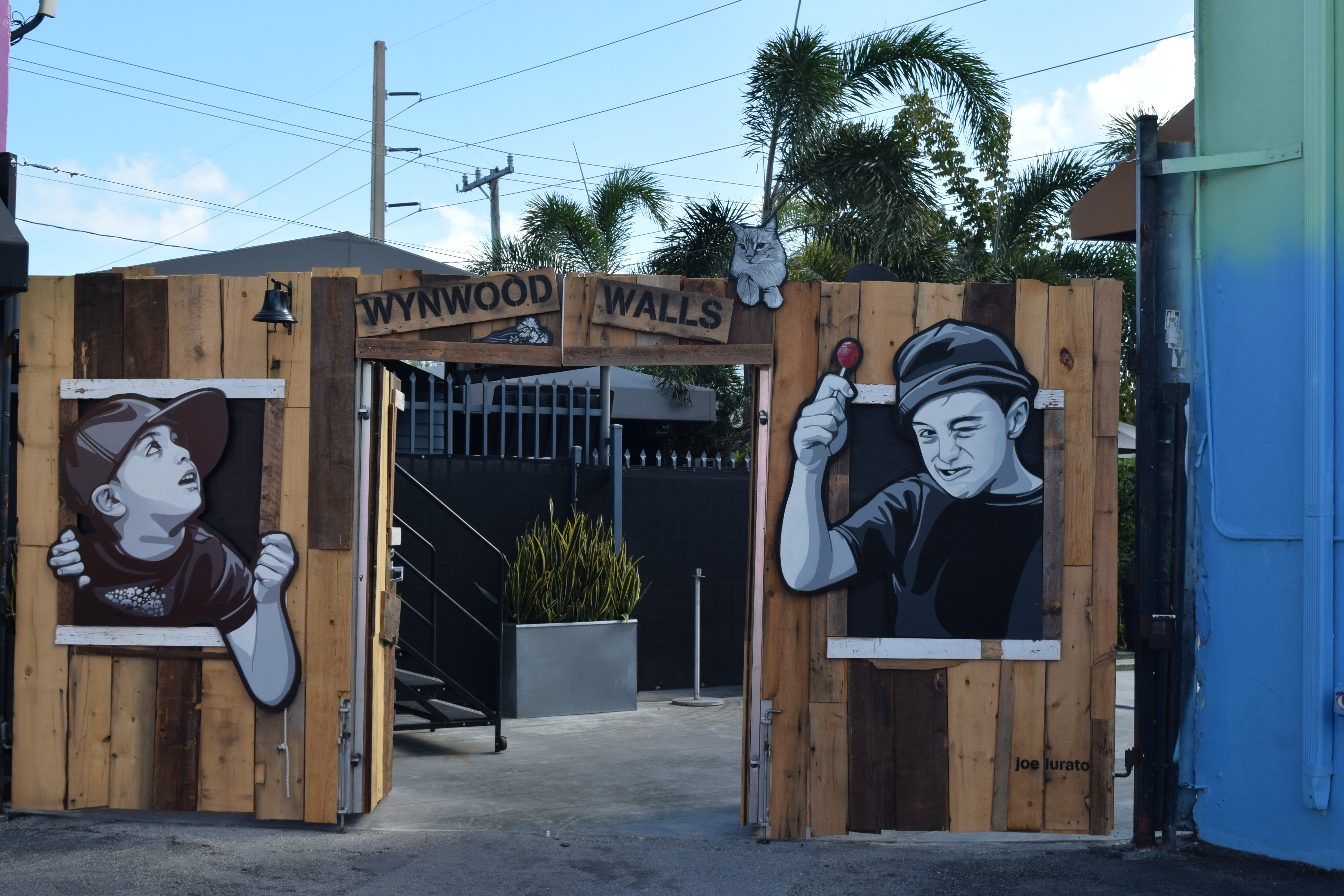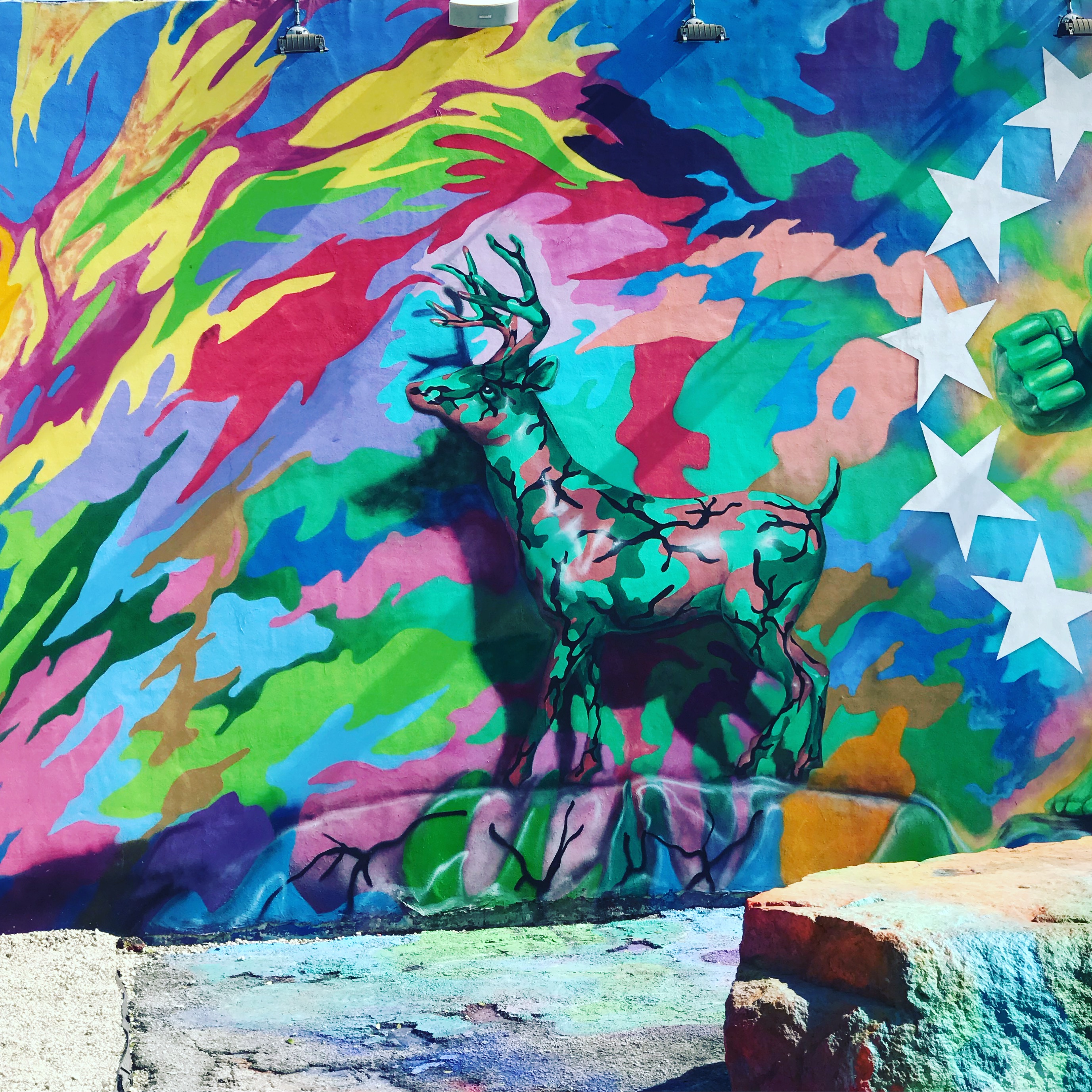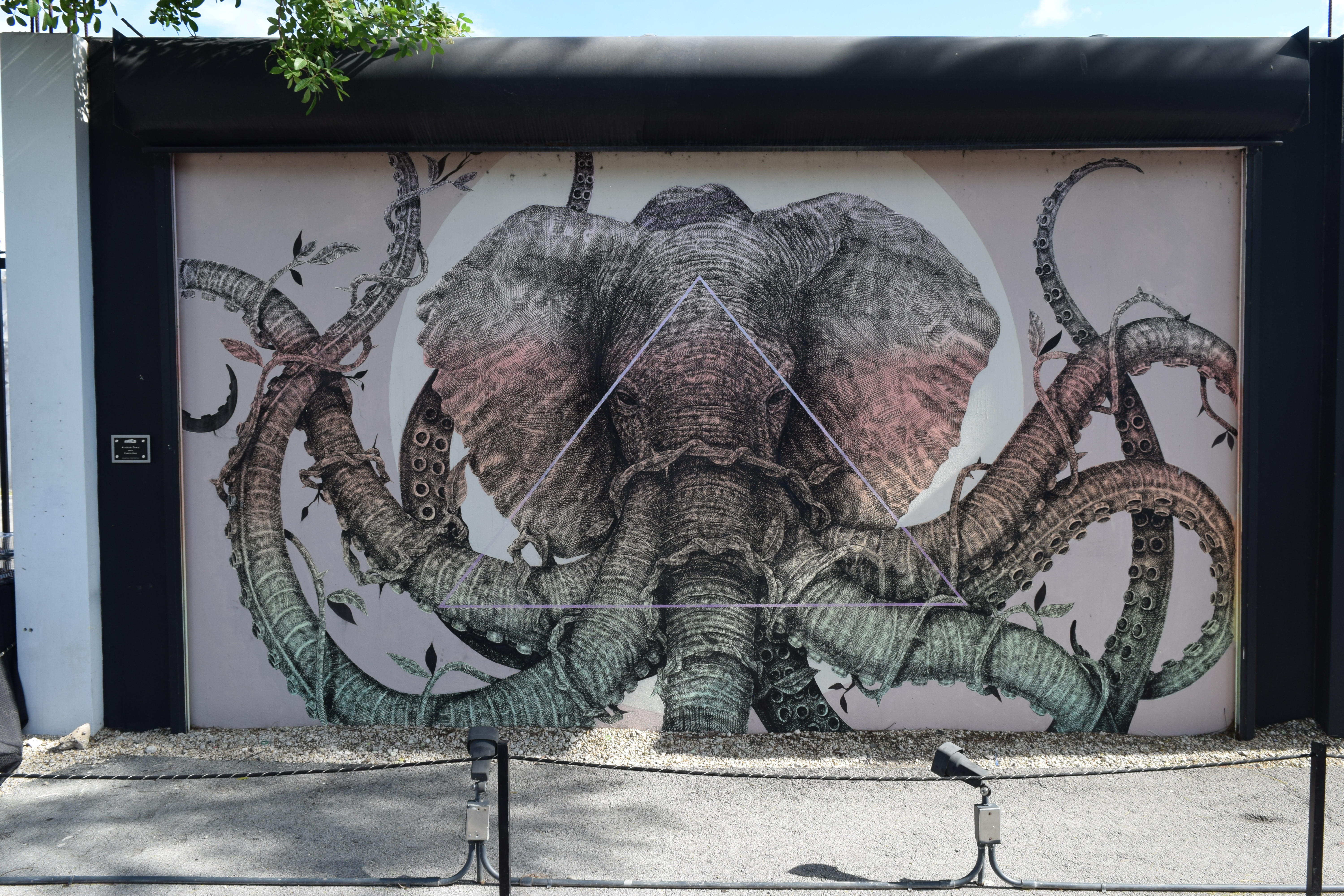 Once you've had time to enjoy the walls, it's time to discover the rest of Wynwood — and there is so much to see and do!

Graffiti Art
Beyond "The Walls" Wynwood becomes a technicolored dream-like world of awe.  As I continued to slowly make my way down each street, I felt as if I was the modern-day equivalent of Alice in her Wonderland.  Only I was in a much hipper and artsier version called Wynwood.   The graffiti art goes on and on, around every corner, down every alleyway, on every building, and on every sign.  If you like street art, you're going to fall madly in love.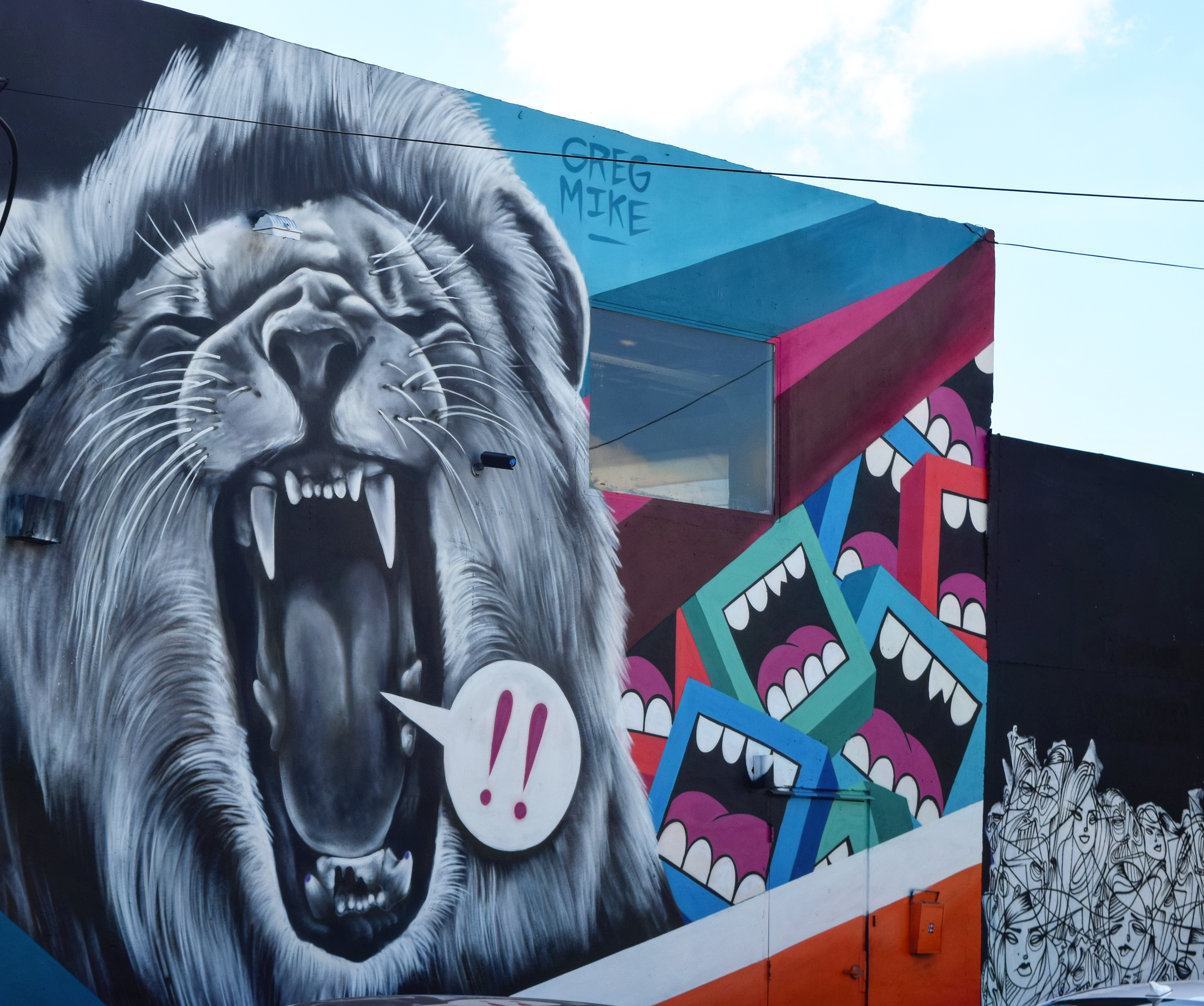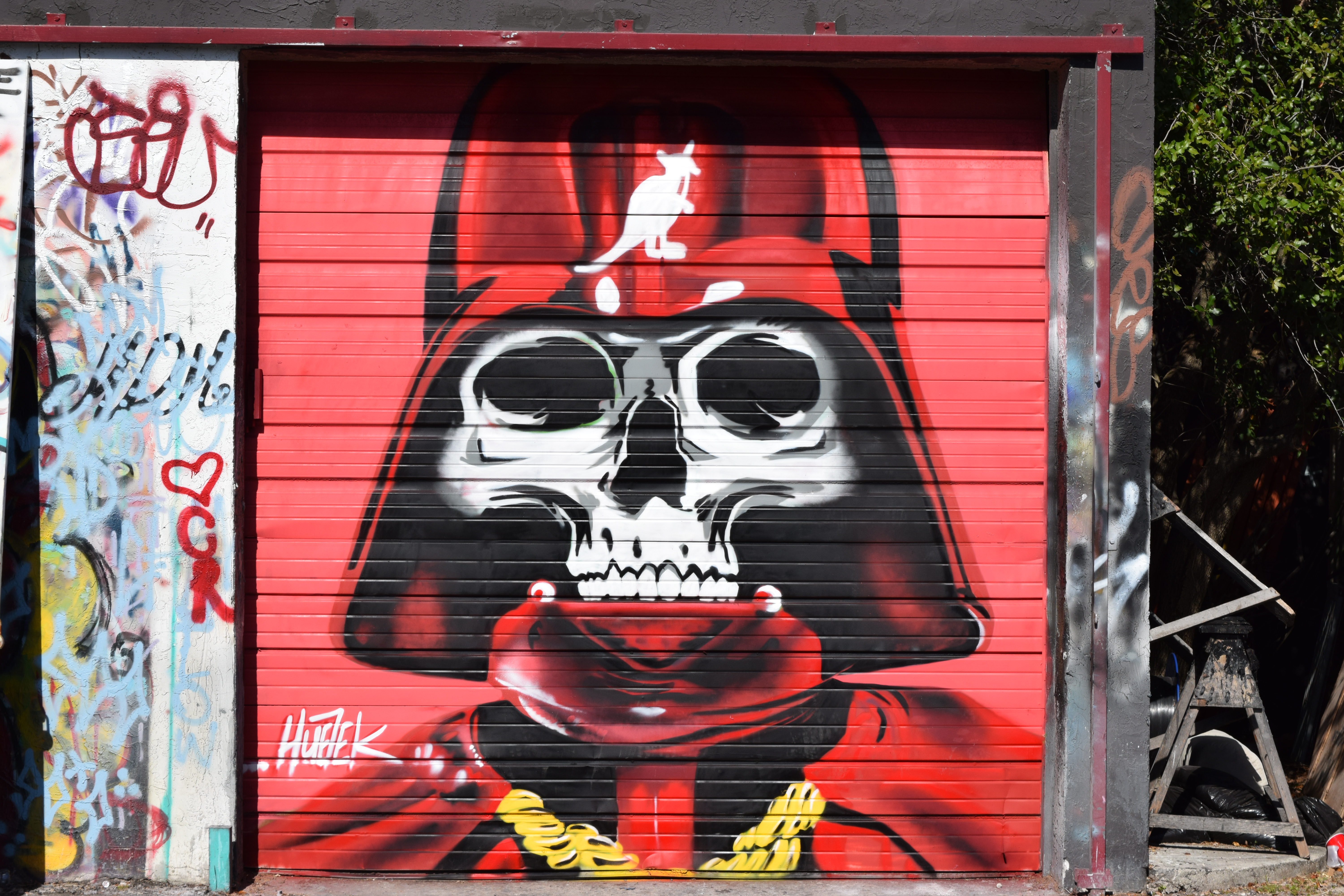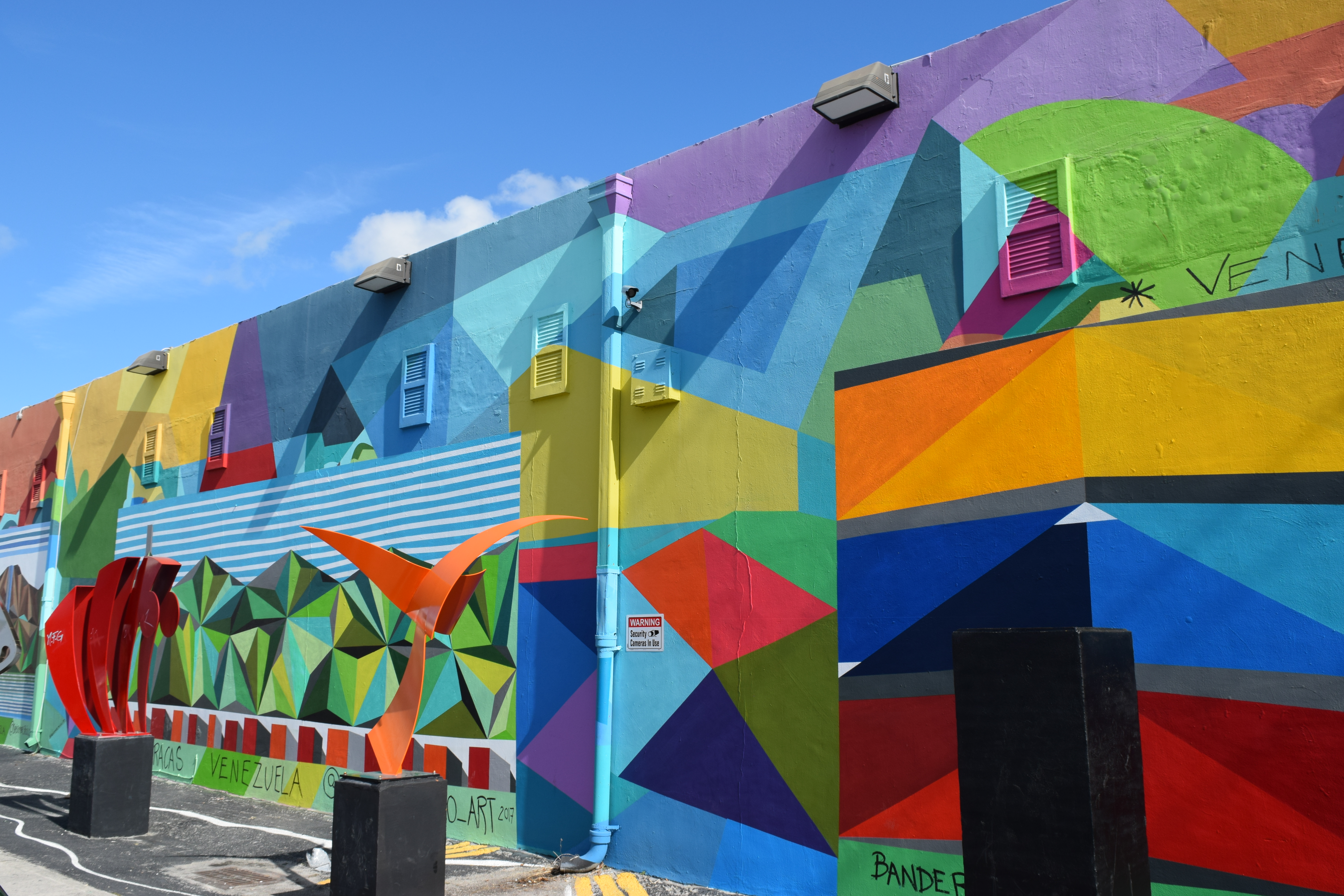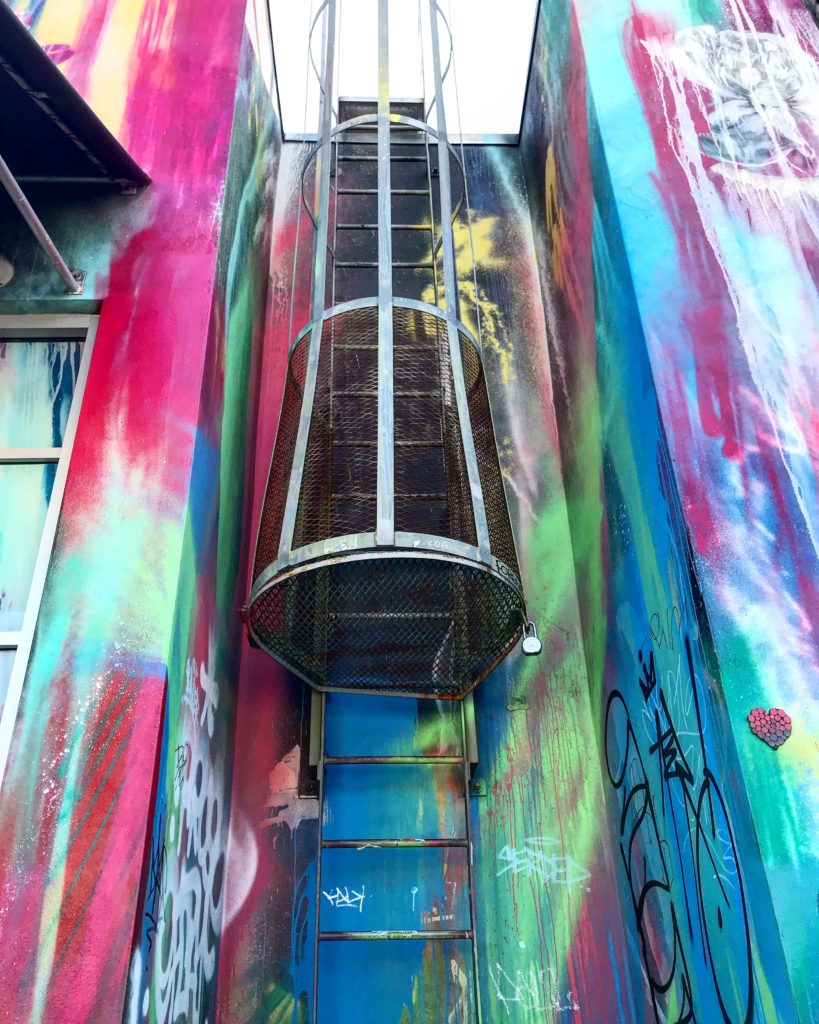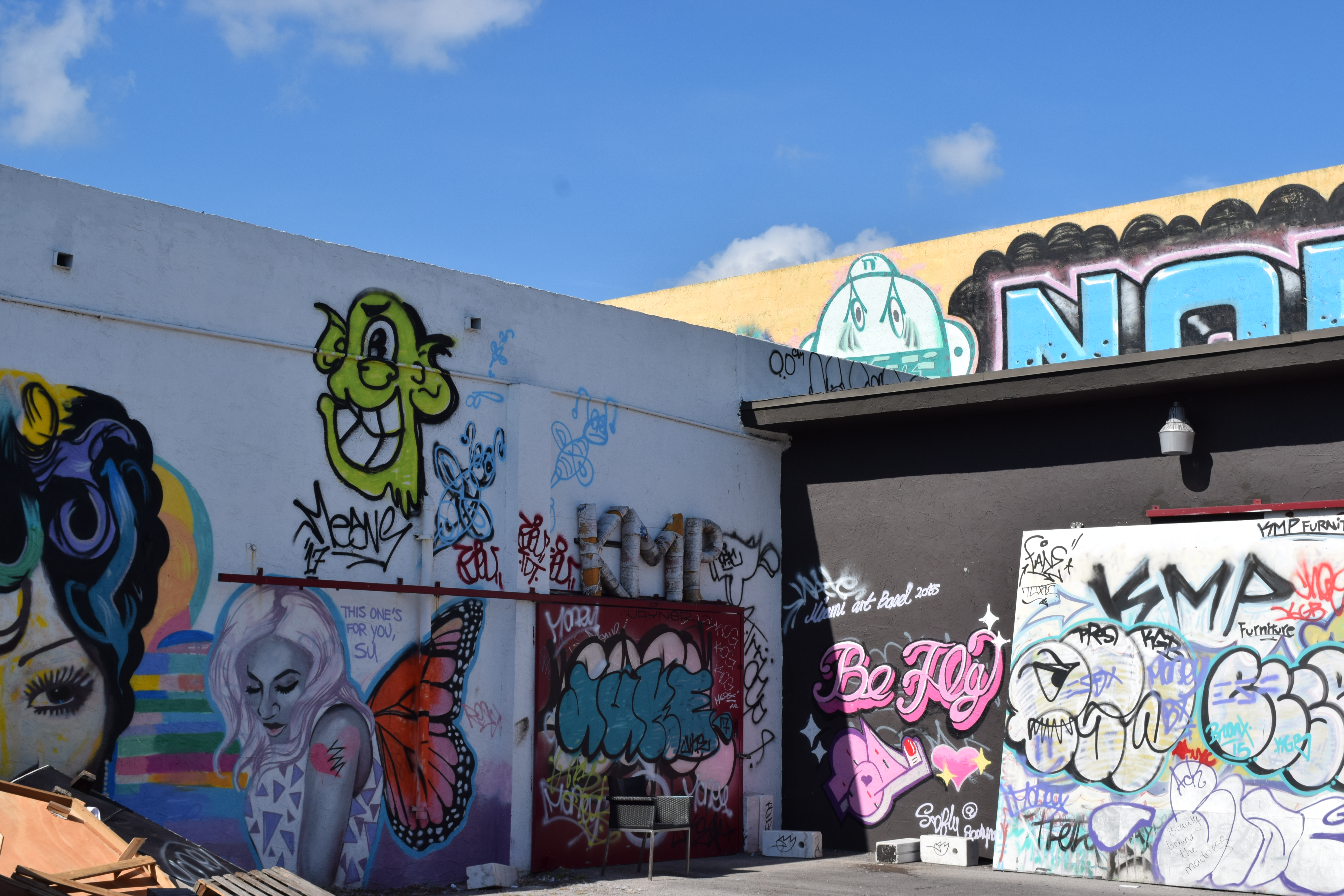 Amazing Resturants and Bars
Besides amazing street art, Wynwood is also a gastronomical mini food heaven.  The neighborhood is filled with cute, hip, and interesting places to fill your belly.  It was hard to pick just one place, but I ended up eating a delicious lunch at the Wynwood Diner located at 2nd and 26th.  The Sunday I was there, I started with a tropical drink at the outside bar and then moved inside for lunch.  Wynwood Diner has a hip atmosphere with a DJ spinning tunes, and a menu that will appeal to even the pickiest eater.  I happened to enjoy their quinoa and kale salad.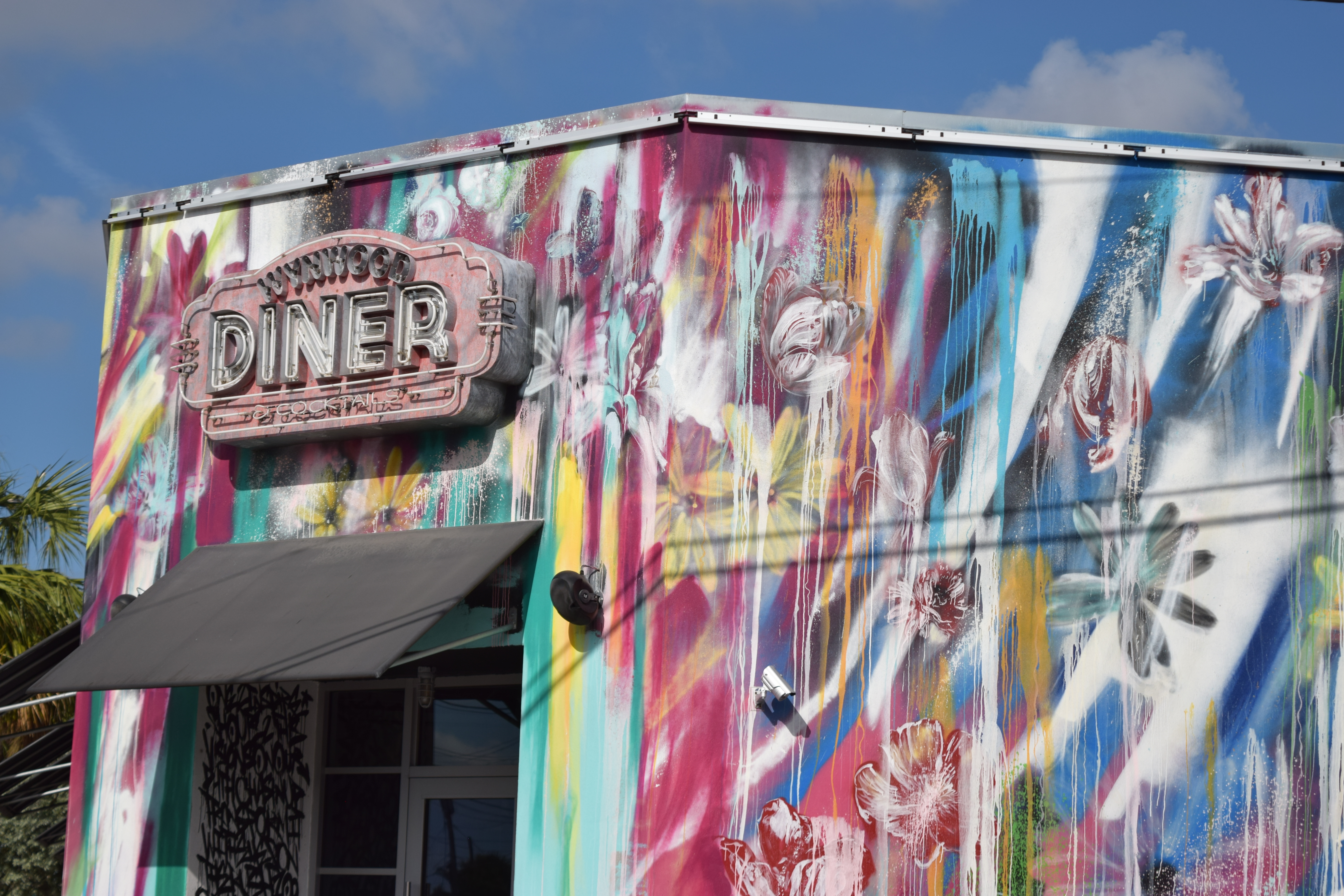 Another dining choice is the colorful Wynwood Kitchen & Bar, located at the opposite corner of the Wynwood Diner.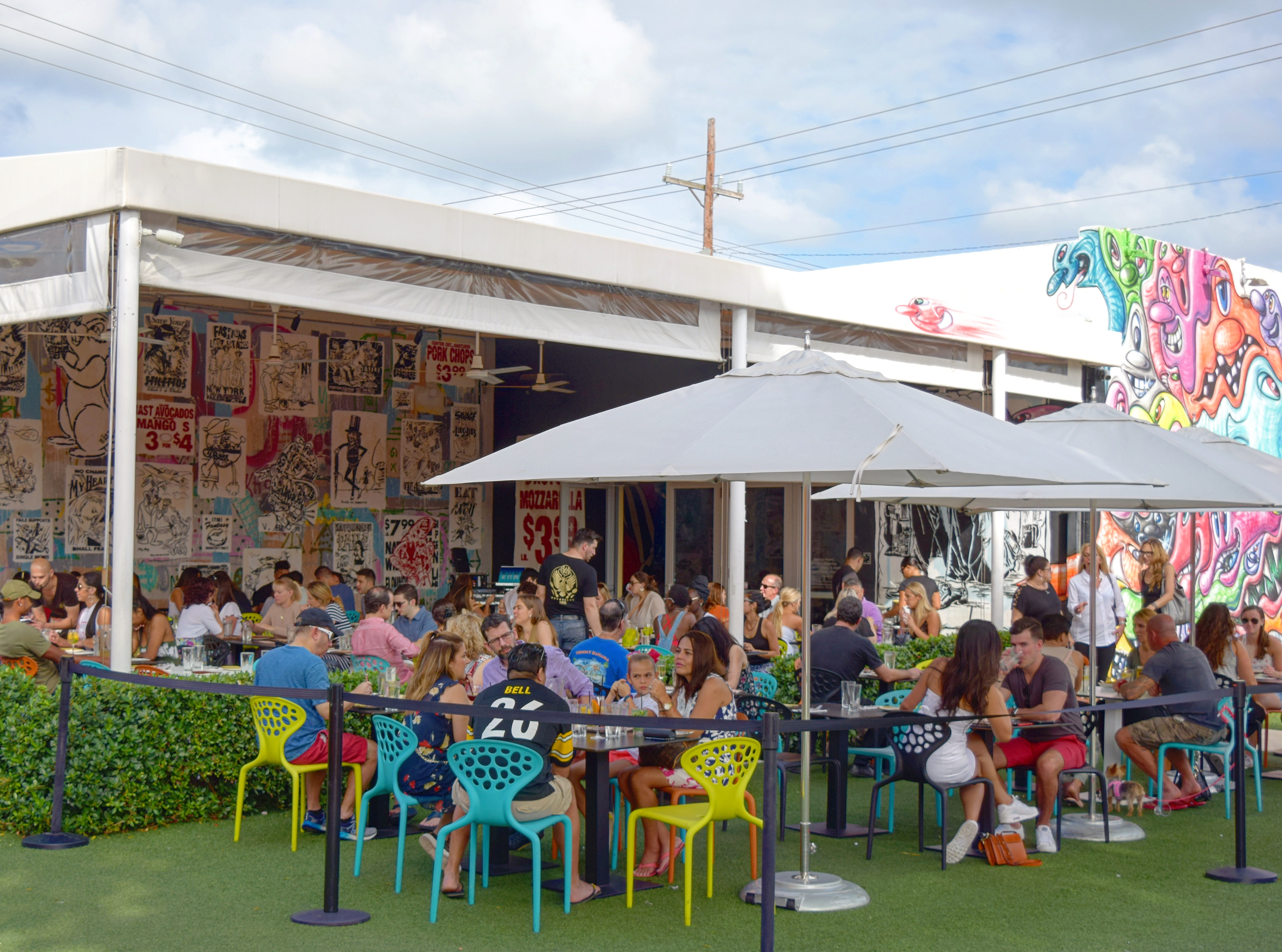 Shopping
After lunch, it was time for a little retail therapy.  If you are looking to find a truly unique gift or rare vintage piece, then Wynwood is the place.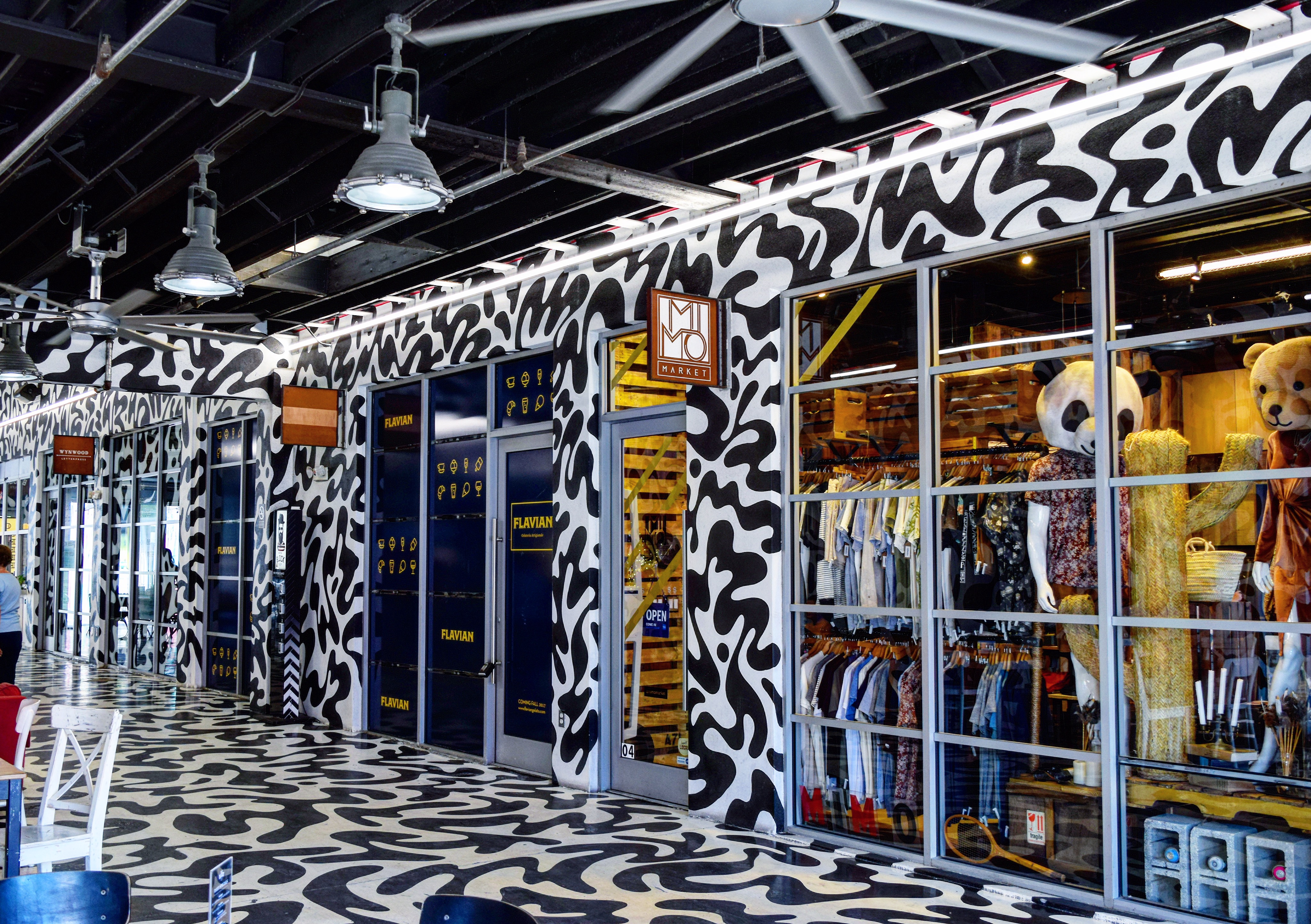 Wynwood is home to some of the most unique vintage shops and boutiques in South Florida.  I loved exploring the indoor/outdoor Wynwood Shop with its collection of unique locally made goods.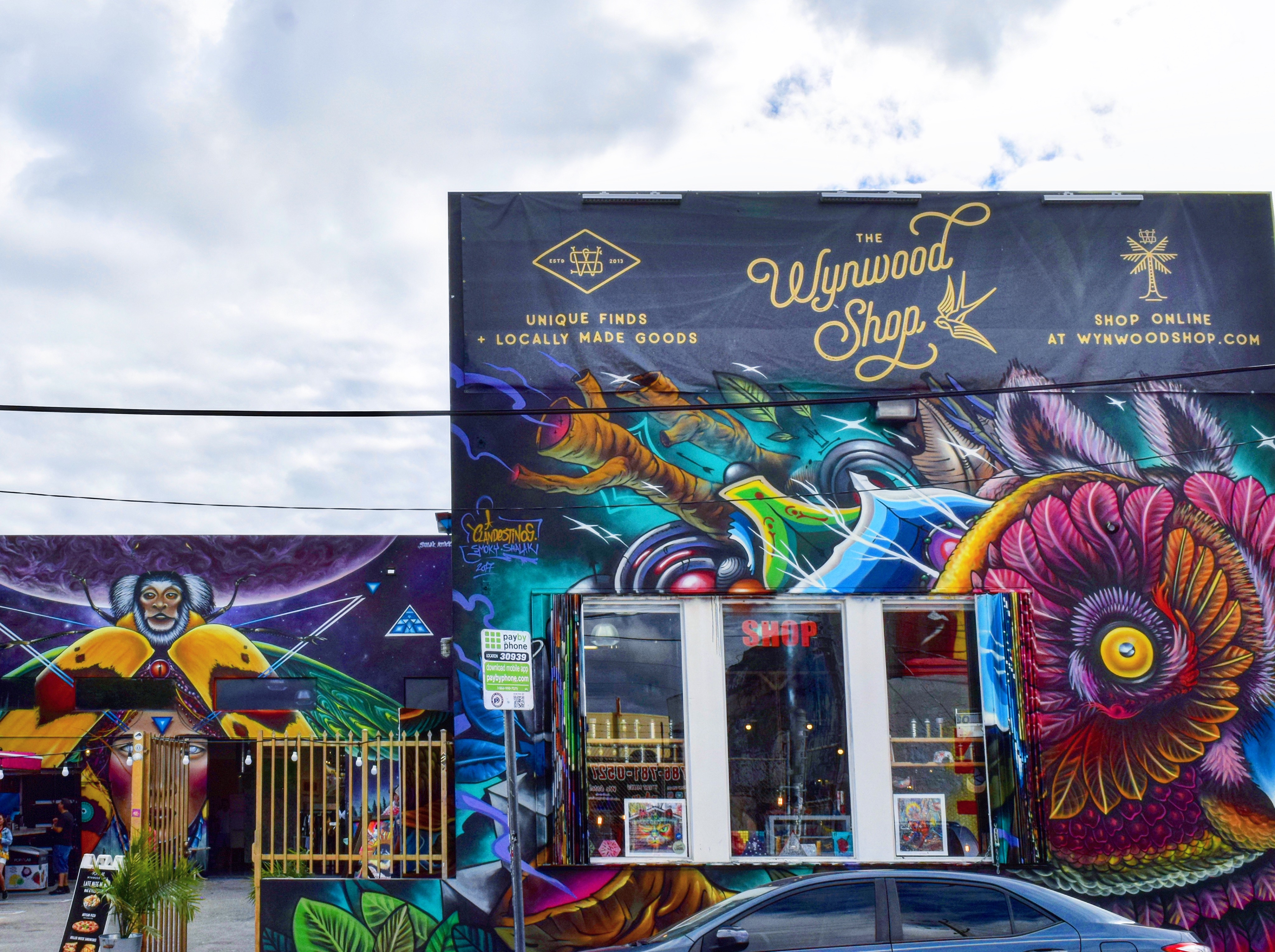 If you're into vintage sports cars and guitars, you must stop into, Walt Grace Vintage Cars & Guitars on 2nd Avenue.  Their collection is simply amazing.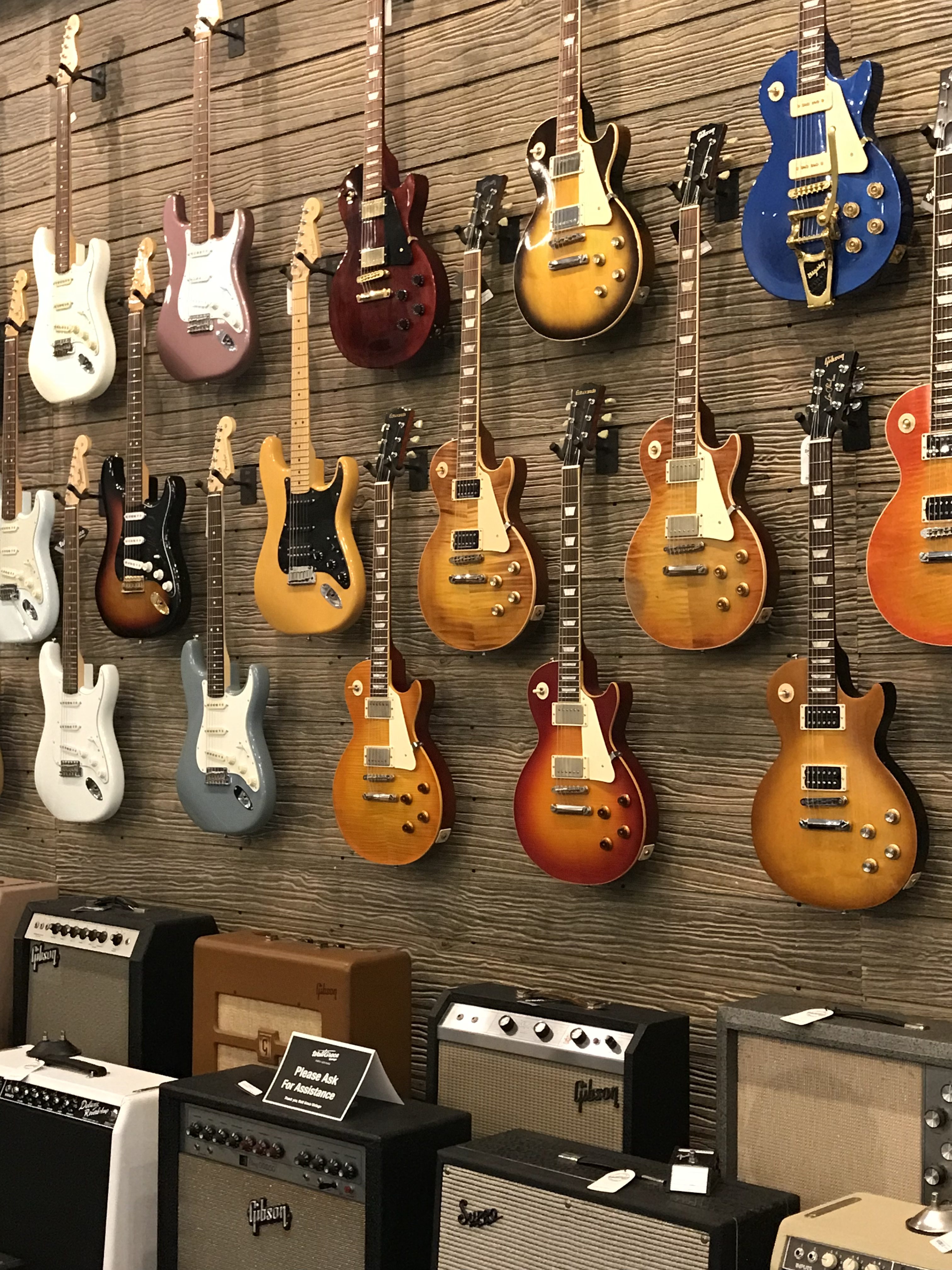 Authentic Coffee Shops
For a quick caffeine pick-me-up, try one of Wynwood's independent coffee shops.  My favorite was Box Coffee, located on NW 27th just east of 2nd Avenue.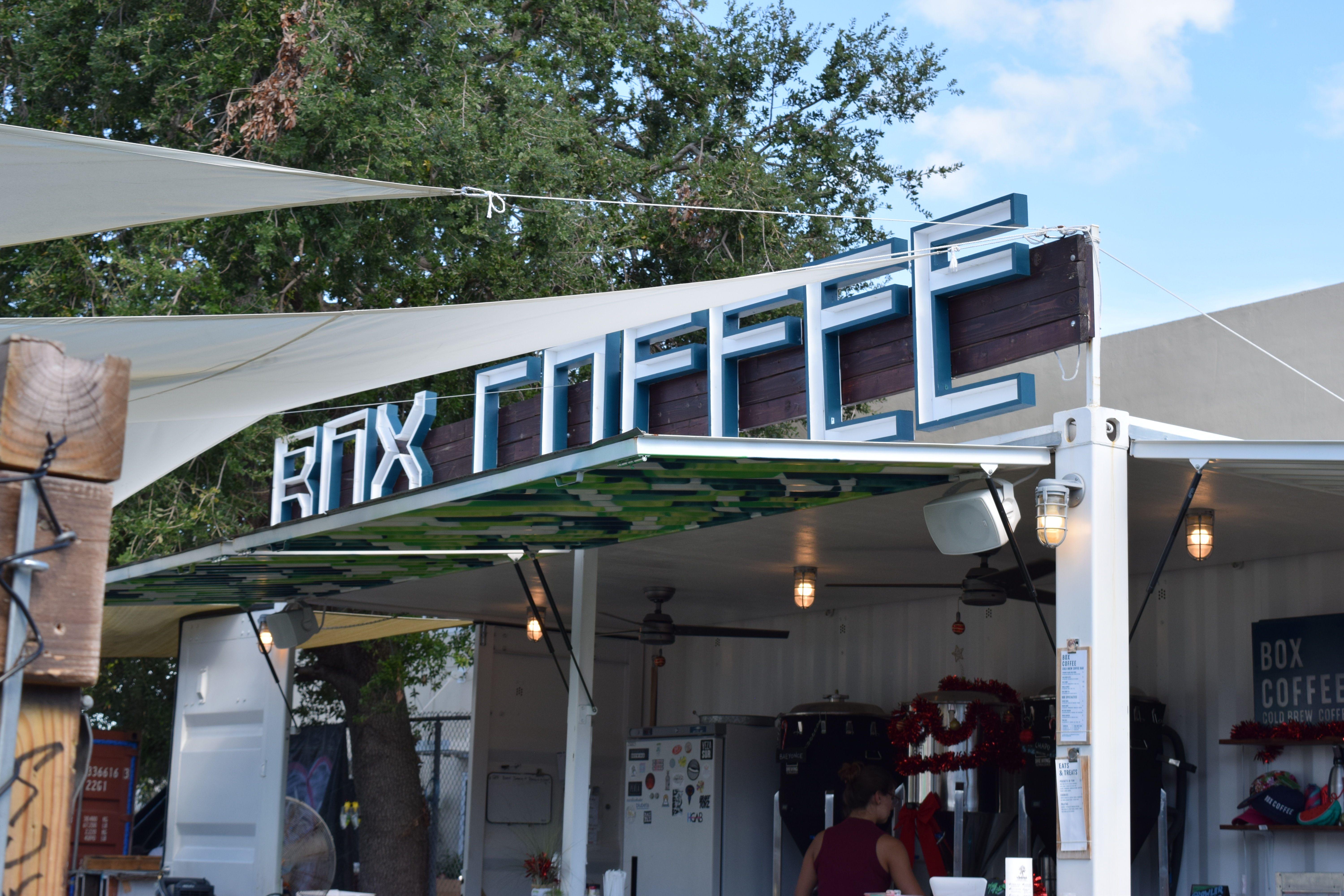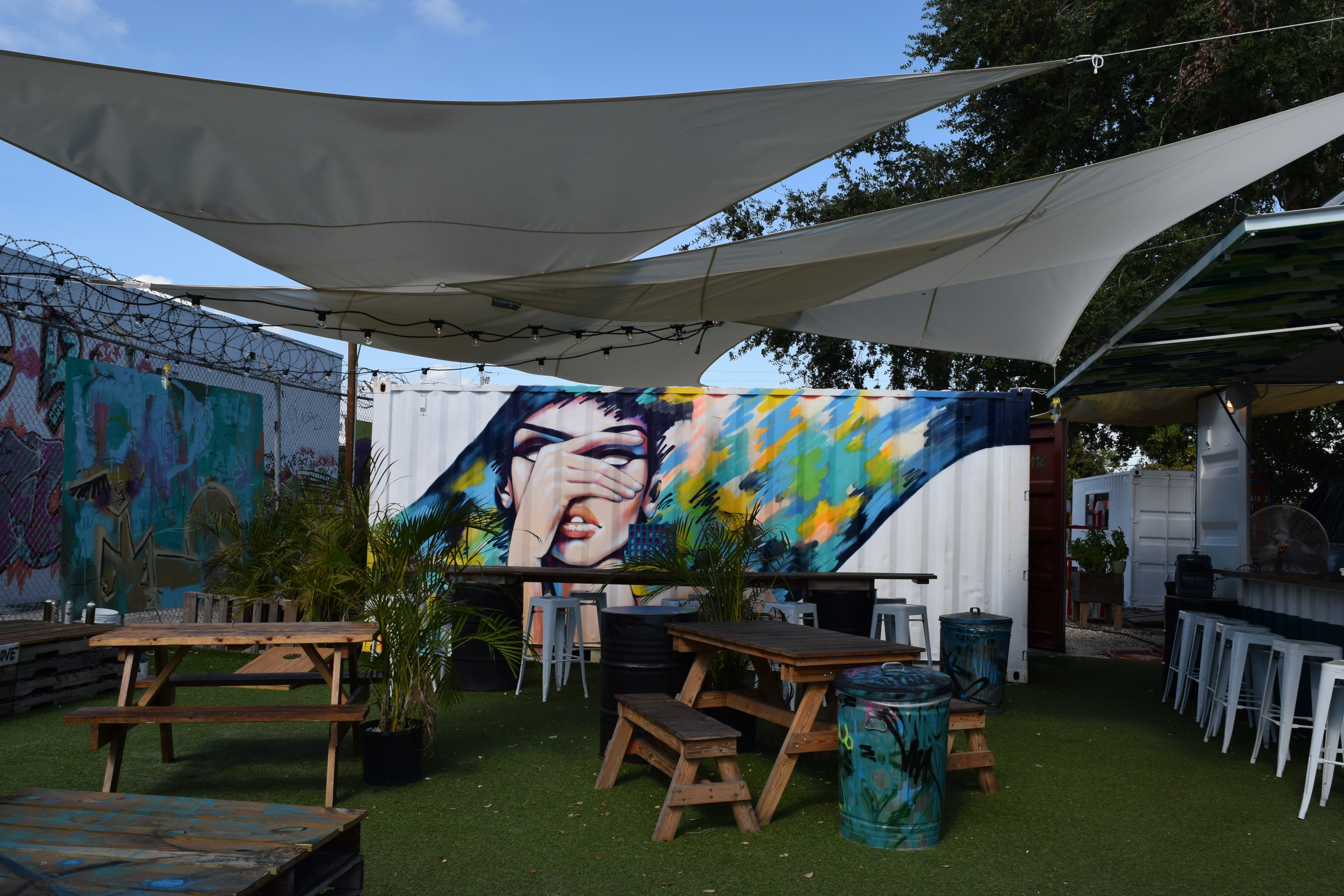 Lock Your Love at the Wynwood Love Locks
One of the things I most enjoy about traveling to different cities is stumbling upon the unexpected.  Wynwood did not disappoint — especially since I happened to stumble upon Wynwood's version of "Love Locks".  Before you leave, be sure lock up your love for this special neighborhood.  Hint, it's located on 2nd Avenue.
The only thing that was disappointing about my visit to Wynwood was the fact that I had to leave.  If you do plan on visiting — and I highly recommend that you do — try to visit both during the day to experience the vivid colors and then come back at night to experience its hip urban nightlife.
If you have the opportunity to visit, drop me a comment with your favorite thing to see and do.
As always, if you liked this article, be sure to show it by hitting the "Like" button and sharing it on your social media sites.