Within days (or should I say hours) after relocating to South Florida, I had this excited restlessness to start exploring and discovering everything that my new home had to offer.  The first things on my list — find the perfect beach to soak up the sun and find the perfect surf shop for my wave loving hubby.  So a drive along Palm Beach County's scenic AIA was in order to see what I could find.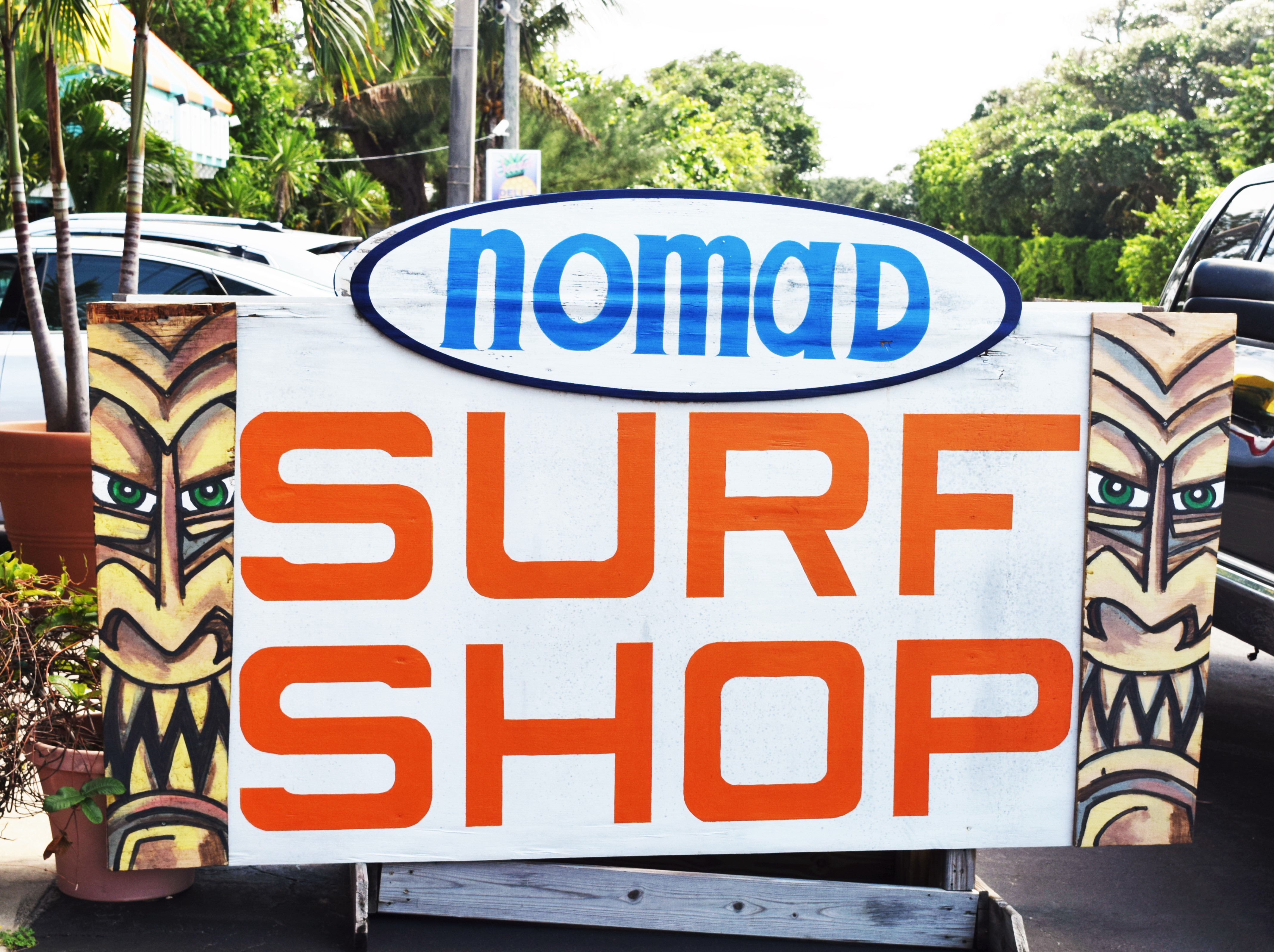 On this first "road trip", many moons ago, my husband "J" and I stumbled upon an amazing little surf shop and soon discovered why Nomad was and still is after 50 years in business South Florida's best surf shop.  The store is the "holy grail" of all things surf related and attracts surfers and beach lovers from all over the area.  Over the years "J" and I have been regular customers purchasing everything from cute little swimsuits to t-shirts, surfboards, and more.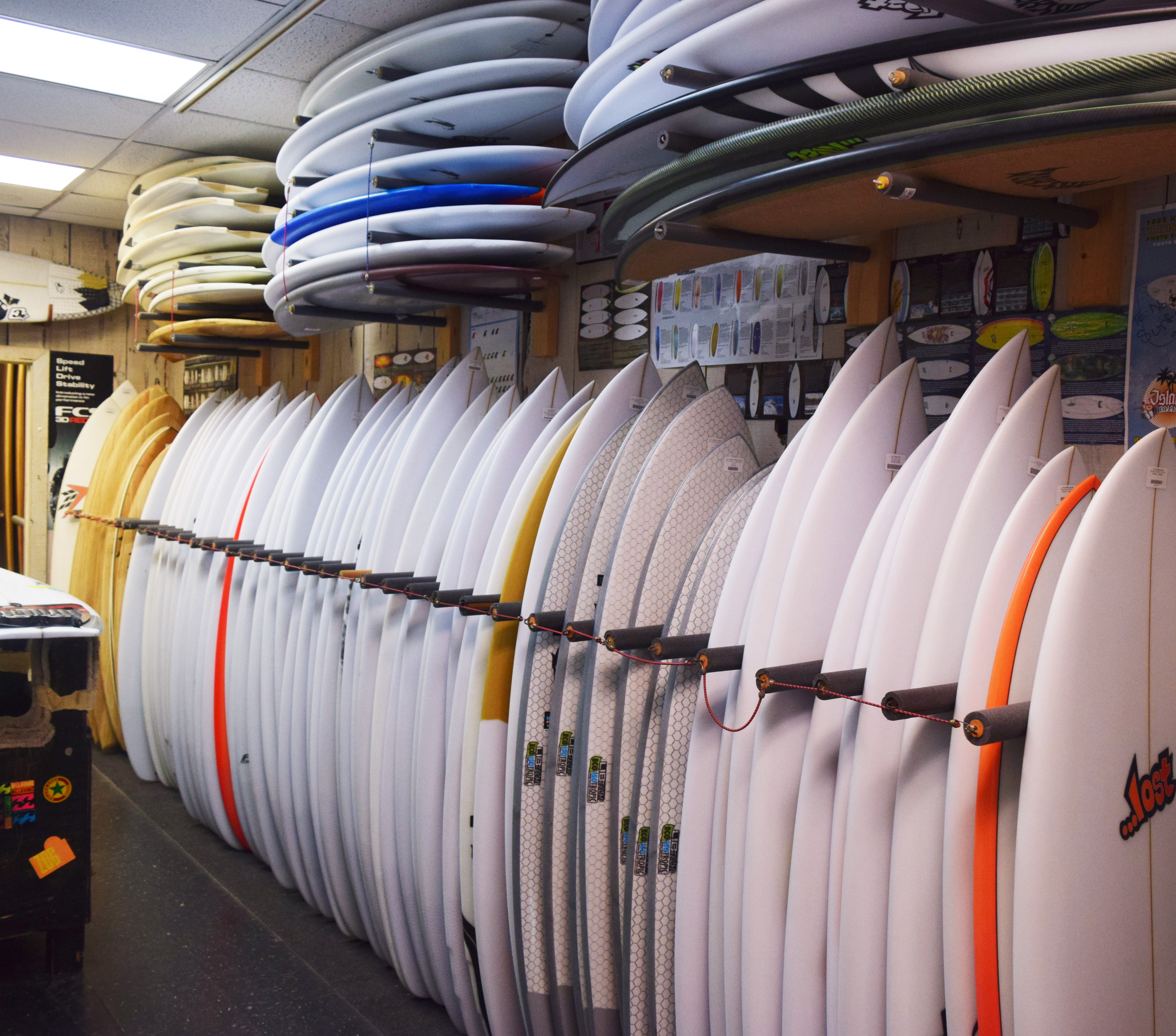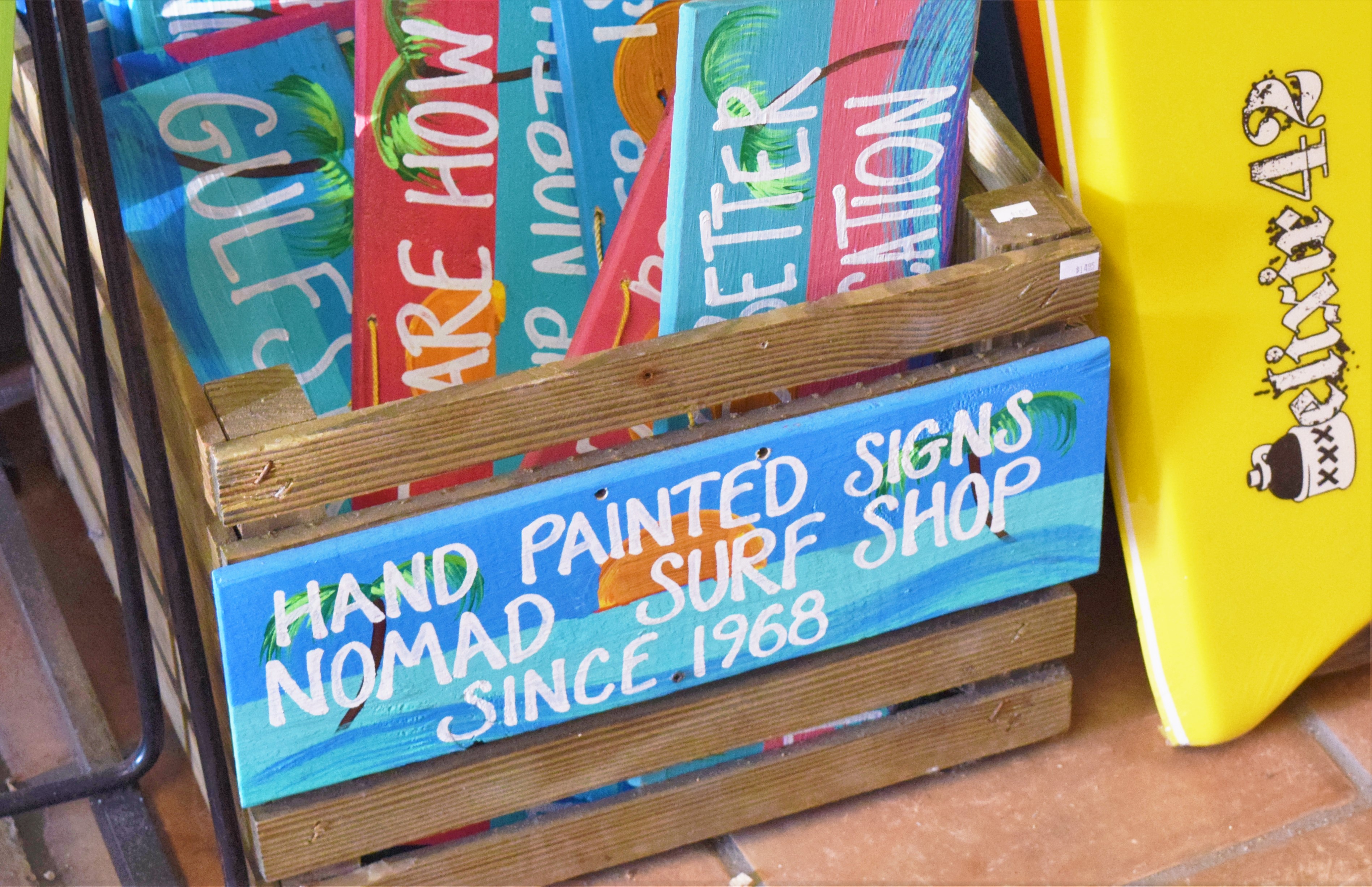 Opened in 1968, Nomad was established by local surfboard shaper and surf legend Ron Heavyside.  Heavyside, who recently passed away in April of 2018, started shaping boards when he was in high school and soon after founded Nomad's Surf Shop when he was just 19 years old.  Over the years, Nomad Surf Shop has become an iconic fixture in the South Florida surf scene and is known to be one of the best surf shops in all of Florida's east coast.
Located in the sleepy beachside town of Briny Breezes, nestled between Delray Beach to its south and Boynton Beach to its north, Nomad is a throwback to the good ole days of sun, surf and sand.  The moment you walk through the door, you know that you are in a special place.  This place oozes with authentic rustic beach charm with its walls adorned with vintage surf memorabilia, rooms filled with custom-made handcrafted boards, custom logo t-shirts, and anything else a surfer or surfer-at-heart could ever need.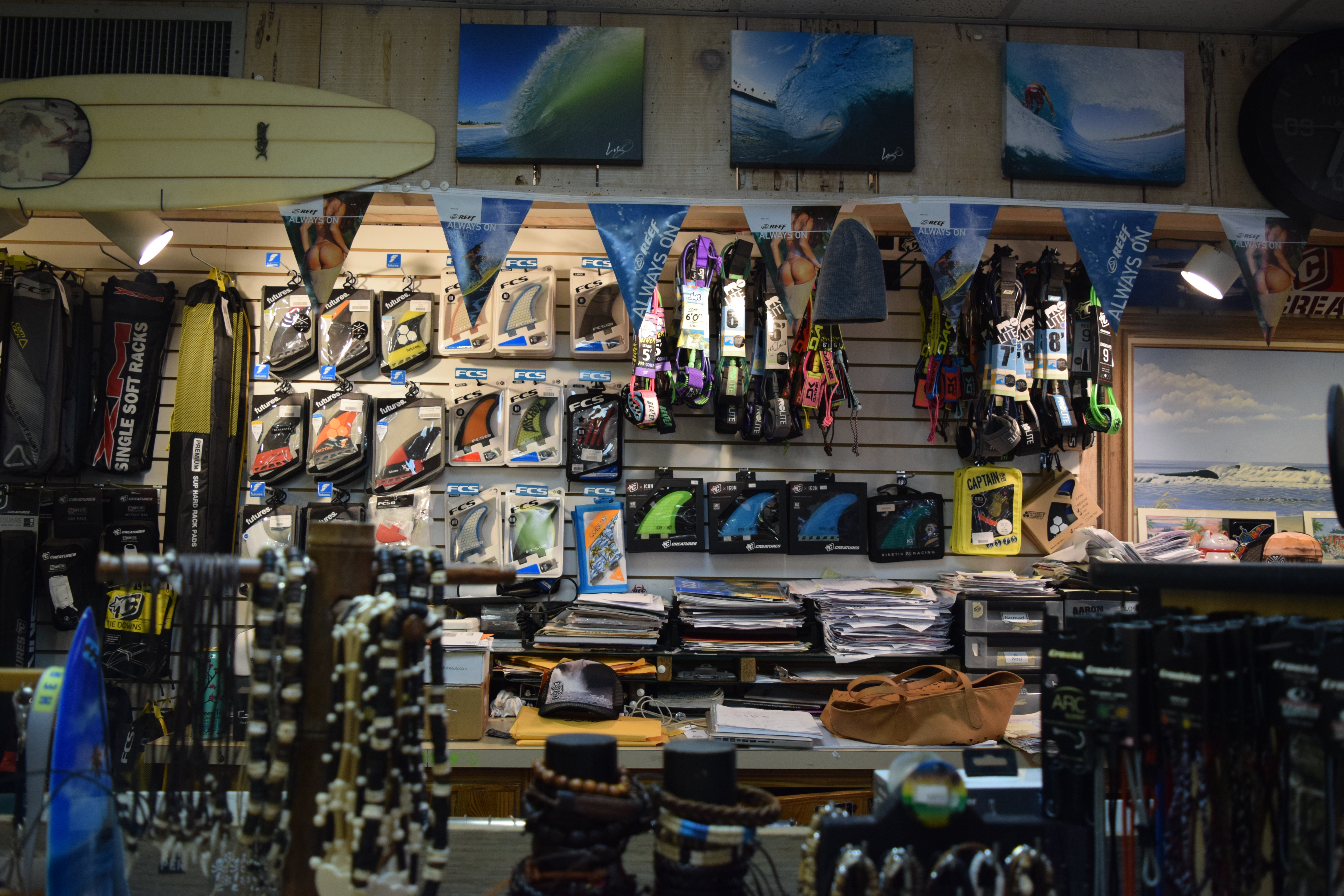 What makes Nomad Surf Shop even more special is that it is one of the few family owned and run stores left that has not lost its original vibe.  Whether you are a local or just simply visiting South Florida, Nomad Surf Shop should be on your list of places to visit.
Be sure to "Like", "Tweet", "Share" and "Follow" our adventures.
Click on the links below.