One of the best things about taking a Caribbean Cruise is having the opportunity to visit the different islands and to discover each one's unique flair. One of the downsides to your day in port is that you typically only have one day to see it all. If you will be arriving in Nassau for the day by cruise ship, you will have many options to choose from. It will be important to narrow down your activities in order to fit everything you want to see and do while docked in port for the day.
I've been fortunate enough to visit Nassau many times over the years, by air and by sea, and have found that each time I visit, there is always something new for me to see and do. What I love best about Nassau is how convenient it is to get around the city center on foot. If you are visiting by cruise ship, and are not interested in doing a ship excursion, have no fear; the port is located in the heart of Nassau, making it extremely easy to get to the town's top attractions and sites. Yes, there are plenty of tours you can sign up for (the visitor's center has plenty of taxis and tour companies offering their services) but exploring Nassau on your own can be a great way to spend your day ashore.
So what does Nassau have to offer in a day? Plenty. From world-class duty-free shopping to getting your sun on at Junkanoo Beach or pressing your luck at the Atlantis Casino, there is so much to choose from. But if you want to explore the heart of Nassau at your leisure, I've put together a walking tour that highlights to top attractions.
Nassau In A Day
Follow the map starting with A/J (or the Red Star)

A, J and Red Star – Prince George Wharf: This will be your starting and ending point of your walking tour. As you exit the ship dock, you will enter Nassau through their visitor's center with plenty of brightly colored booth selling souvenirs and day tours. Tip: skip the shopping here, as the prices will be better as you walk further away from the port. Do remember to bring a photo ID (driver's license or passport) with you or you won't be allowed entry back to your ship.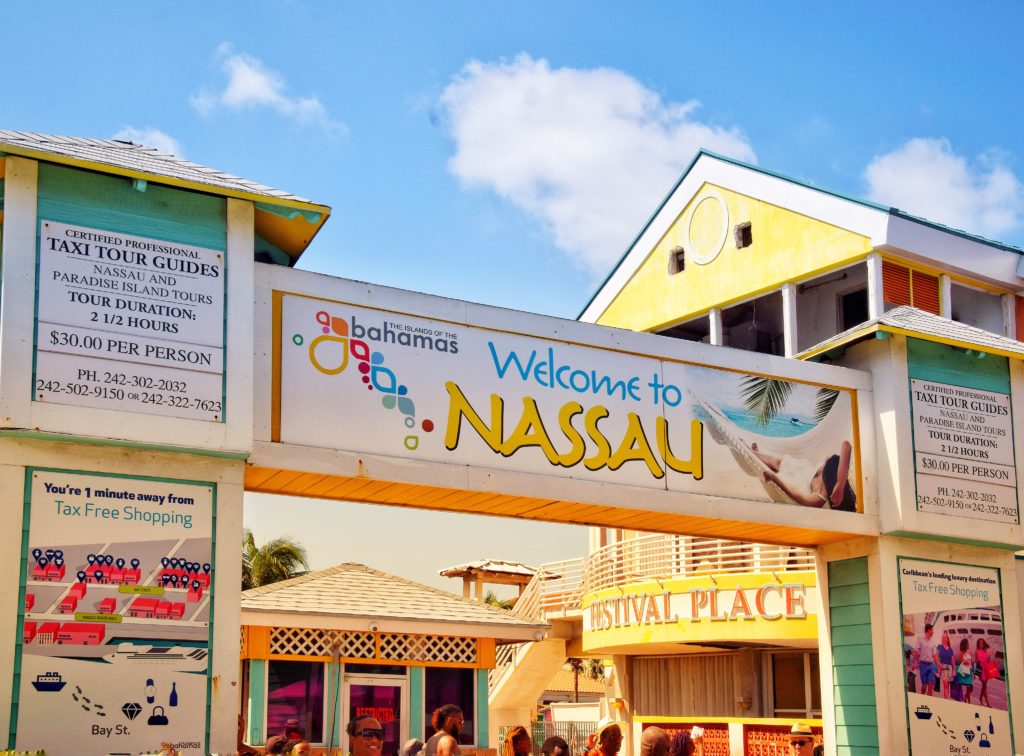 B – The Queen's Staircase: From the dock, if you look straight ahead, you will see a large water tower structure off in the distance. This is where you will find the first stop of the day. This historic site is one of Nassau's most visited landmarks. The 66 hand-carved limestone steps, named for Queen Victoria, lead you to the top of Fort Fincastle.
C – Fort Fincastle: Constructed in 1793 by Vicount Fincastle, this small fort was designed to give protection from pirates. There is a small $3 entrance fee to enter the fort's grounds, where visitors are treated to beautiful views of Nassau and the turquoise waters of the Caribbean Sea.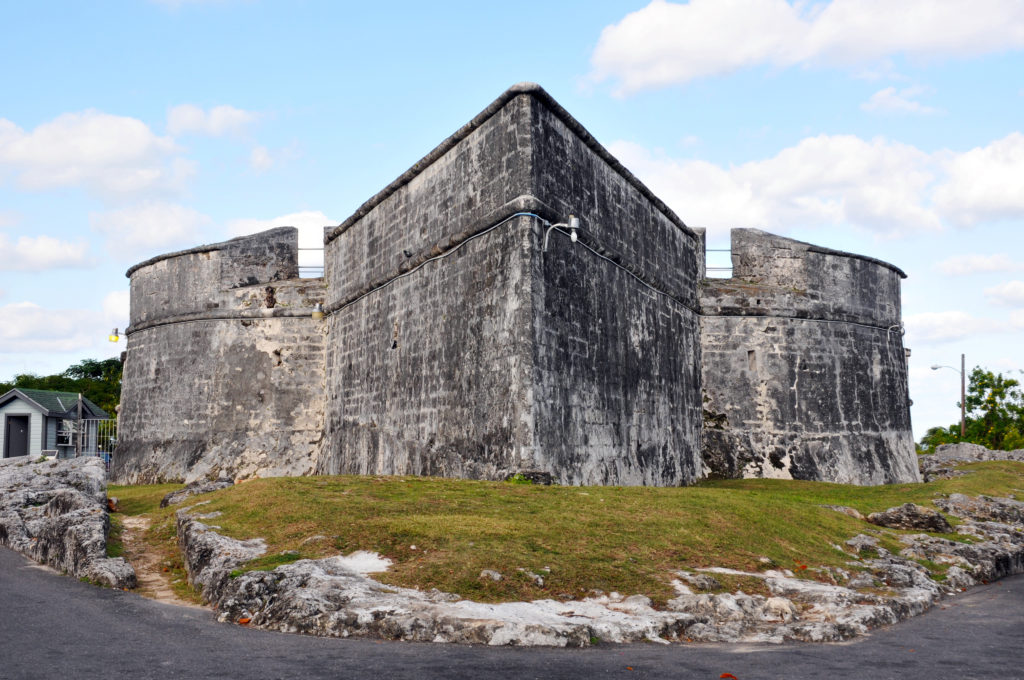 D – Nassau Public Library and Museum: After visiting the fort, retrace your steps back towards town and your next stop is the Nassau Public Library and Museum. Admission is FREE. This octagonal shaped building was originally built in 1797 as a prison and converted in 1879 to a library, reading room, and museum. The original prison cells now house the library books.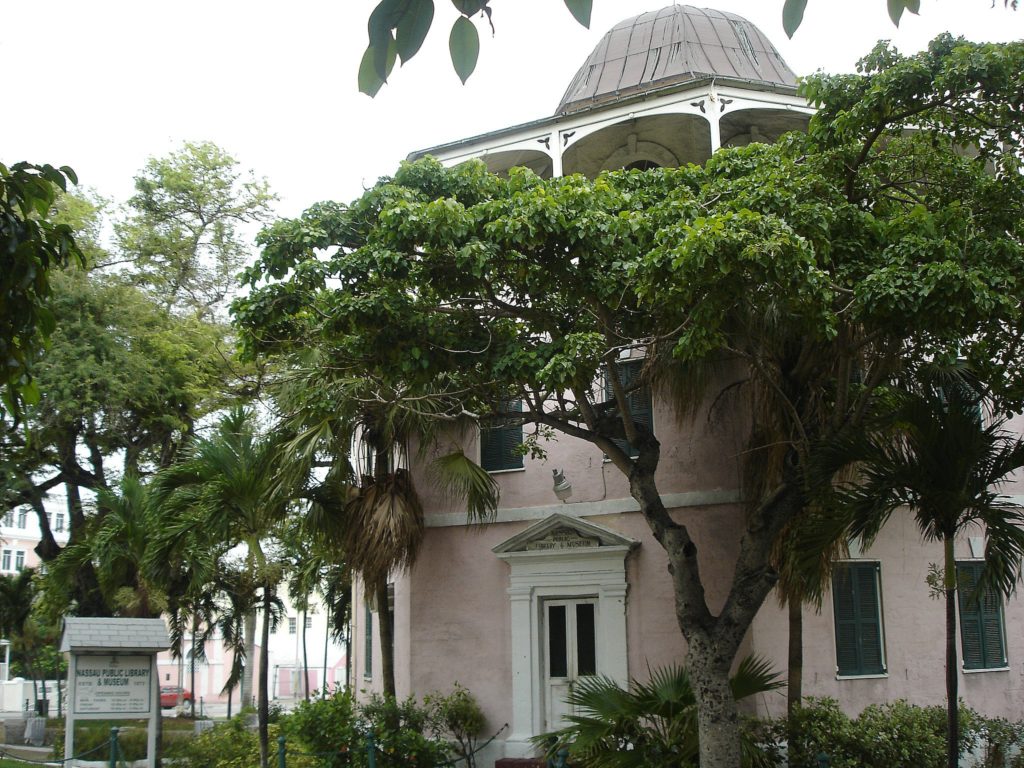 E – Parliament Square: This popular square attracts visitors with its pink buildings giving them a glimpse into the Bahamas' colonial past. Parliament Square is home to the House of Assembly, Senate Building, and the Supreme Court of the Bahamas.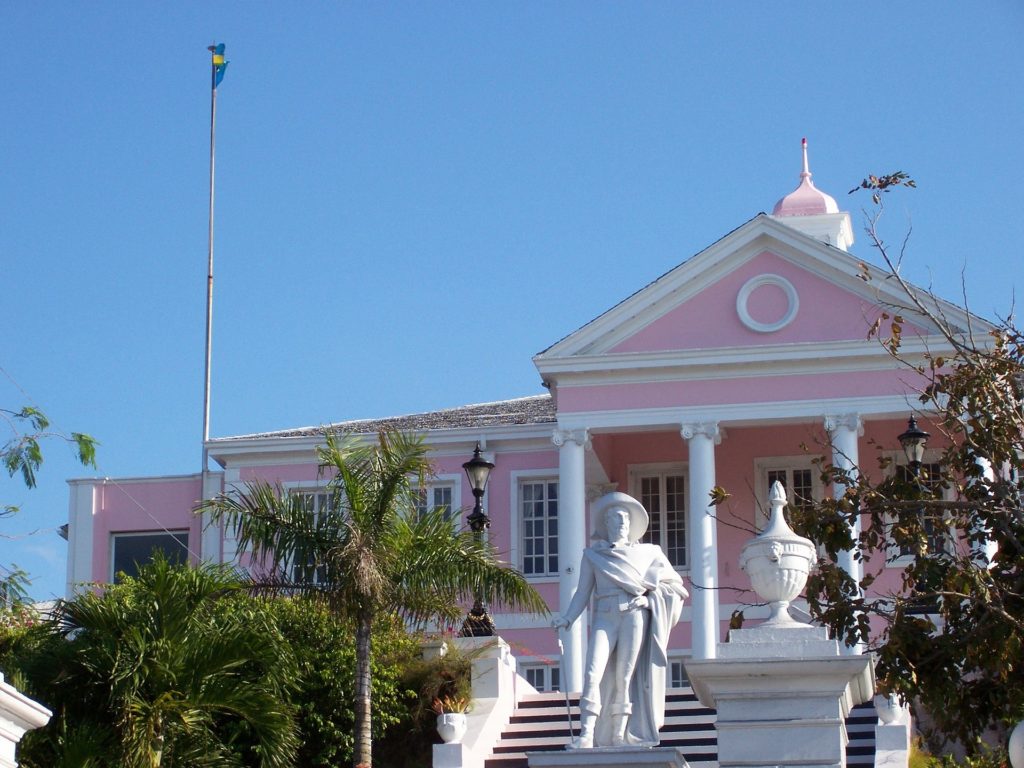 Bay Street Shopping: From Parliament Square walk to Bay Street, a shoppers paradise with world-class shopping featuring duty-free designer goods, dazzling jewels, and just about any souvenir you can think of. Bay Street is the most visited street in Nassau.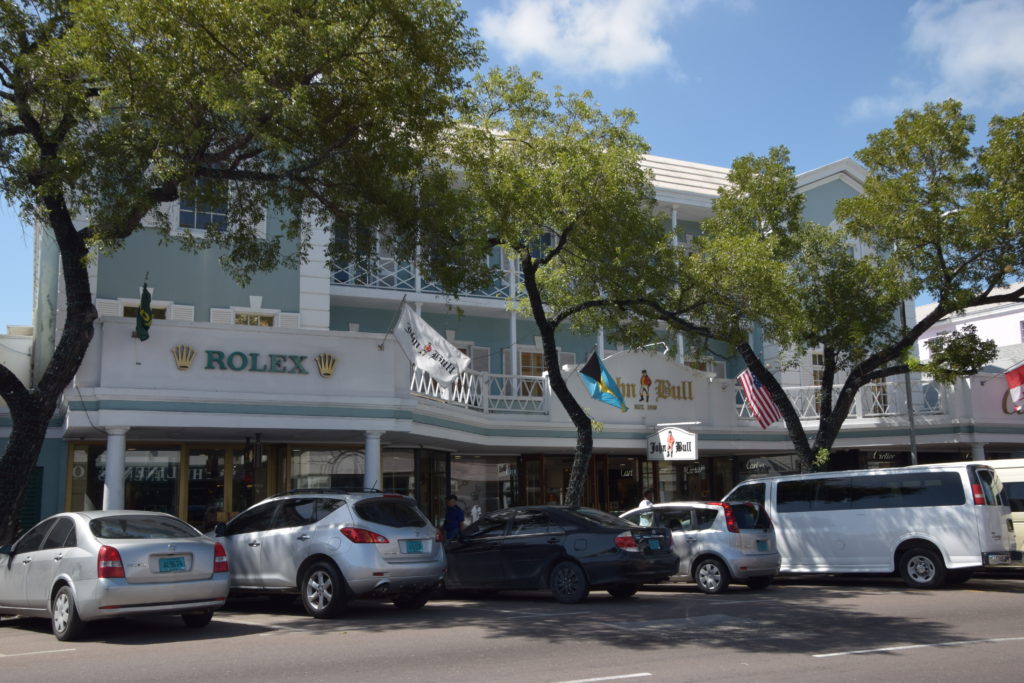 F – Nassau's Straw Market: Continue walking down Bay Street until you reach Nassau's Straw Market. This famous indoor flea market is where you will find a plethora and might I say a dizzying display of tee-shirts, hats, and other trinkets. Tip: the booths and stalls towards the center of the building offer the best prices and vendors are more willing to negotiate on the price. If you can't find that perfect souvenir here, you may not find it anywhere.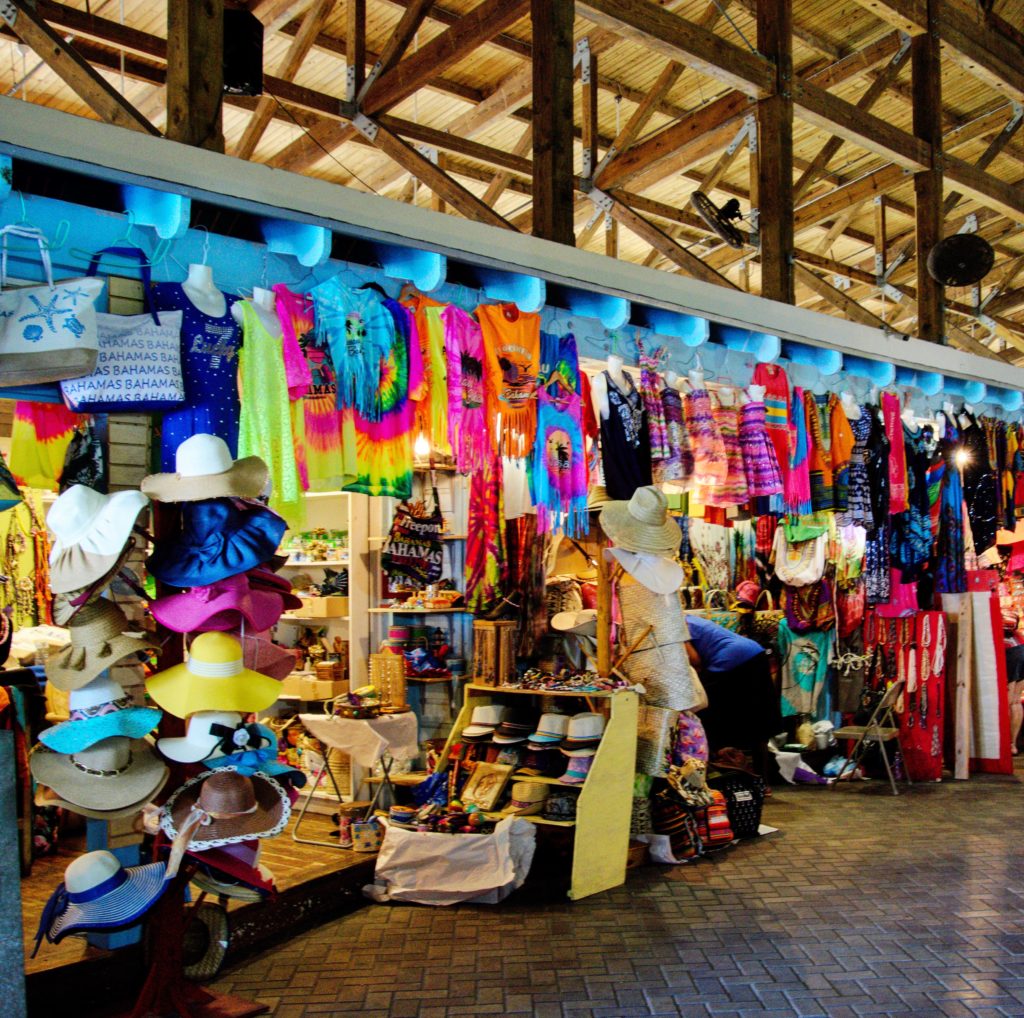 G – Pirate Museum: A short walk from the Straw Market will bring you to the Pirates of Nassau. This attraction takes visitors on an interactive adventure as they experience life as a pirate. One of the Caribbean's most infamous pirates, Blackbeard, has a featured exhibit. Other exhibitions include the history of women pirates and the flag room. Admission is $13.50 adults/$6.75 children.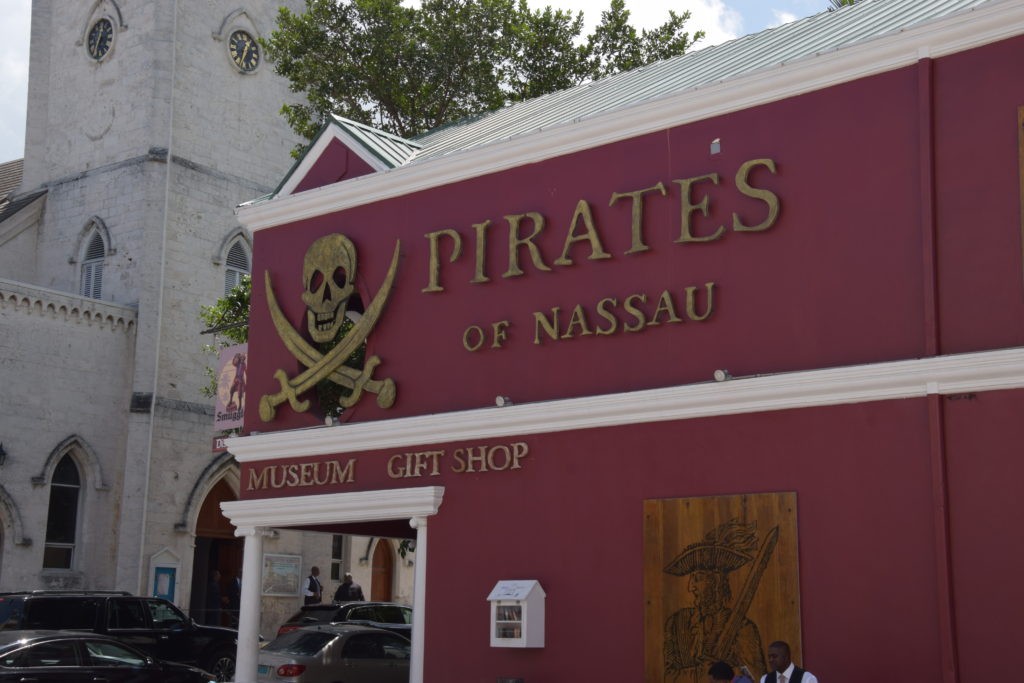 H – The Pompey Museum: Head back to Bay Street and you will find this brightly colored building, which houses the dark past of Bahamian history. Built before the year 1769, this museum is named after a courageous slave, Pompey, who lived on the Rolle Plantation on Exuma, Bahamas. This museum once functioned as a marketplace until the late 1800s where enslaved Africans and other commodities were sold. Admission is $3.00 adults/$1 children.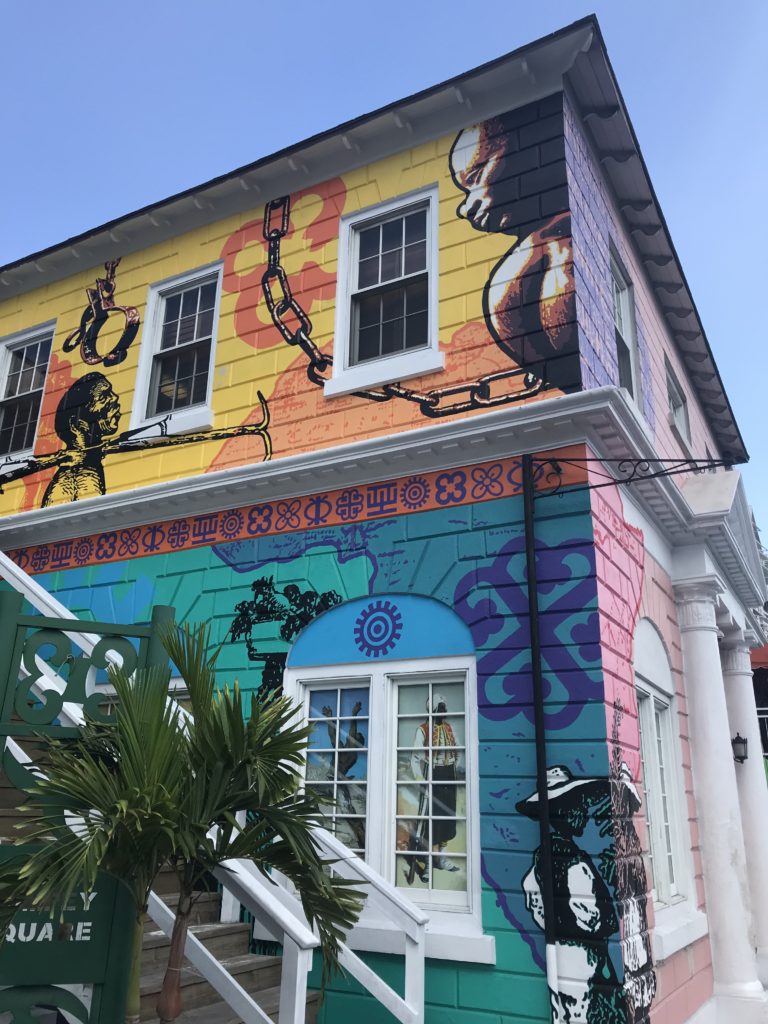 I – Senor Frog's: Around the corner and on the waterfront, you will find the party scene of Senor Frog's. Yes, it's touristy, but oh so much fun. After a day exploring Nassau's popular landmarks and unique museums, stopping for a quick bite or some libations is in order. The brightly colored facade is hard to miss and an Instagram favorite.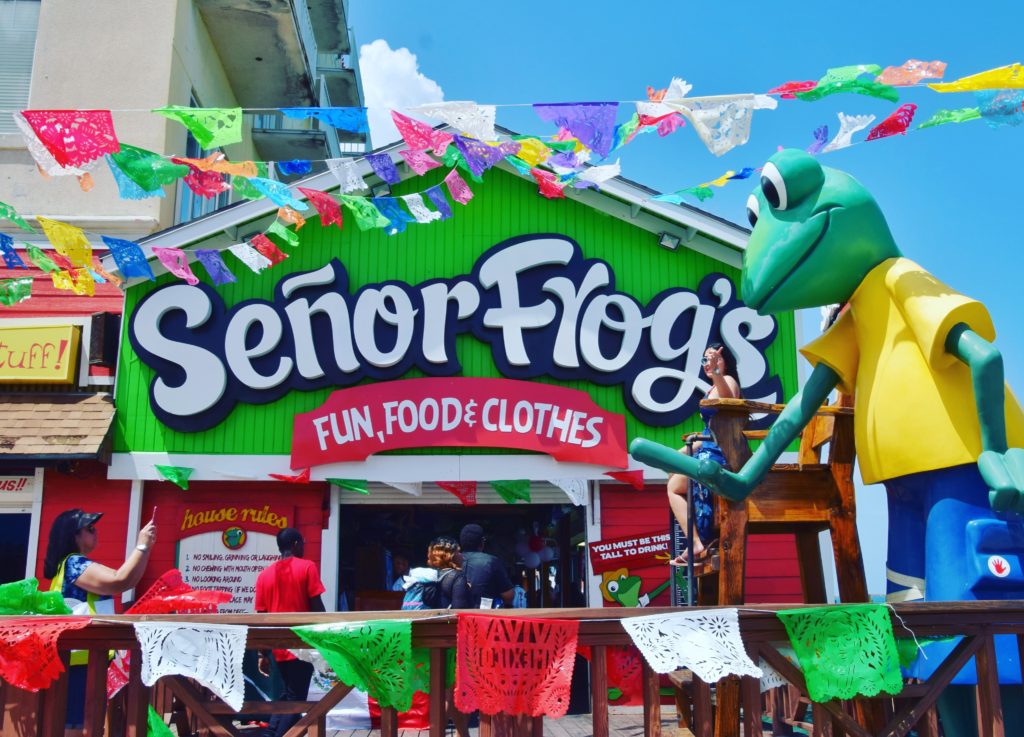 J – Back to the ship: Our walking tour ends where we started – Prince George Wharf.
If you have more time or want to skip a few museums, Junkanoo Beach is just quick walk — 20 minutes from the pier (or taxi ride away) and is a great way to experience island life. This beautiful beach is the closest free public beach to where your ship will be docked. There are plenty of places to eat and drink. If you are interested in a guided tour of Nassau or other excursion activities, please click on the Get Your Guide link below.
Please bear in mind that some of the links below are affiliate links, meaning if you book or purchase a service I will earn a small commission. Do keep in mind that I only link these companies and services because of their quality and are companies that I would personally use, not for the commission I receive. In some cases, my readers may receive a discount for these services through coupons or discount codes. The decision to buy something is completely up to you.
Let me know what you enjoy most about Nassau and what you activities would recommend as your top "must see and do".
As always, leave a comment below, "Like", "Tweet", "Pin", or "Share" this article with anyone that will be heading to Nassau soon. Be sure to sign up for our newsletter to receive the latest news and offers in the box below.