After months of reading about this year's Chinese Lantern Festival and seeing the gorgeous pictures posted all across social media, I was ecstatic to learn the festival tour dates included stops in my home state of Florida.
Sunset Cove Amphitheater, one of this year's stops, is located inside South County Park on the southwestern edge of Palm Beach County.  This amazing festival of larger than life illuminated lanterns will run from February 24 to April 9, 2017, lighting up the night skies of West Boca Raton with an array of dazzling, beautiful and whimsically-colored magical creations.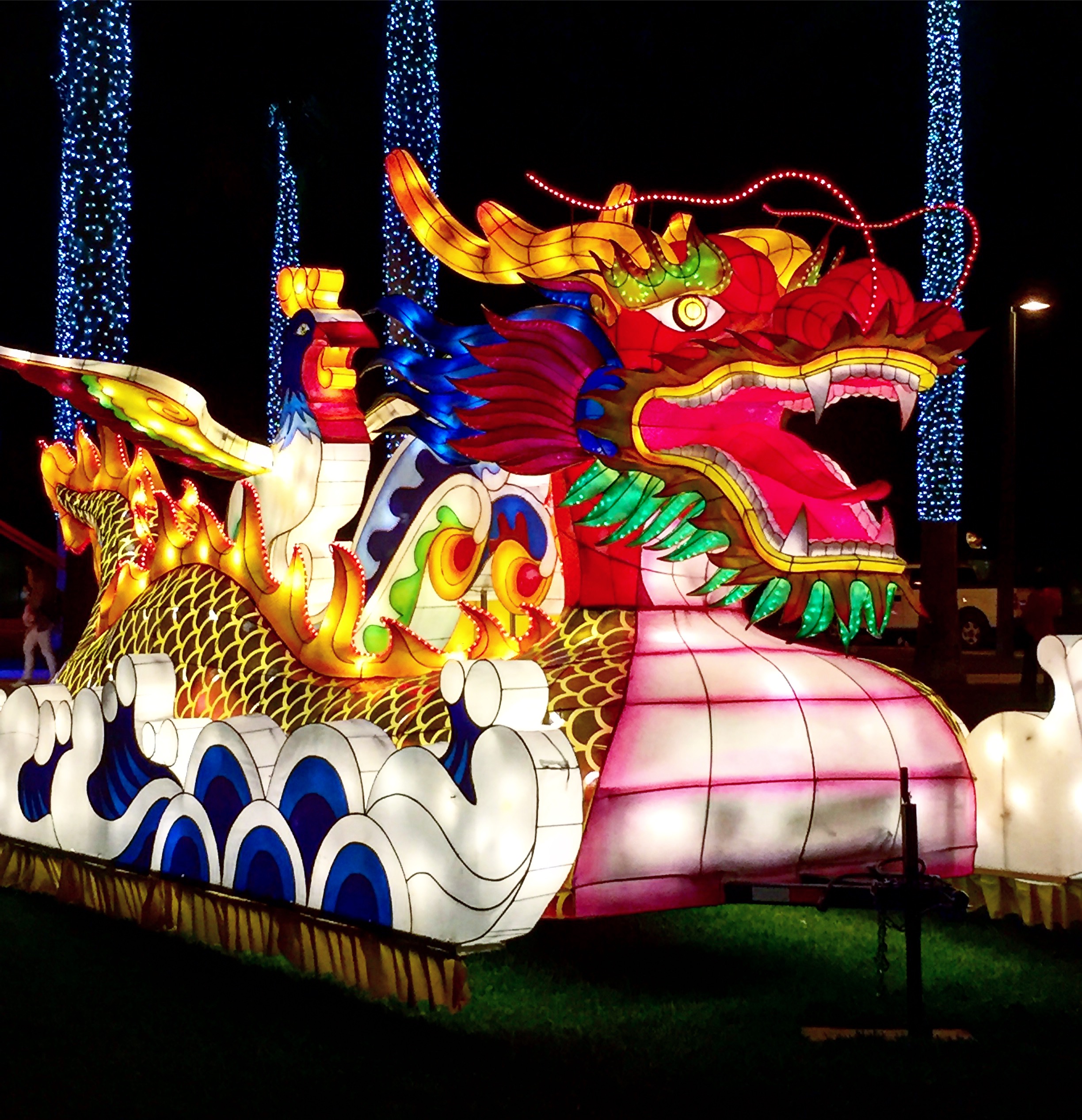 Even before reaching the entrance, visitors are greeted by a several spectacular lanterns hinting at this year's theme – "The Wild". Thankfully I had my camera fully charged and ready to capture the magic in order to share it with you.  If you're looking for a unique place to snap a few stunning Instagram worthy photos, then this is the place.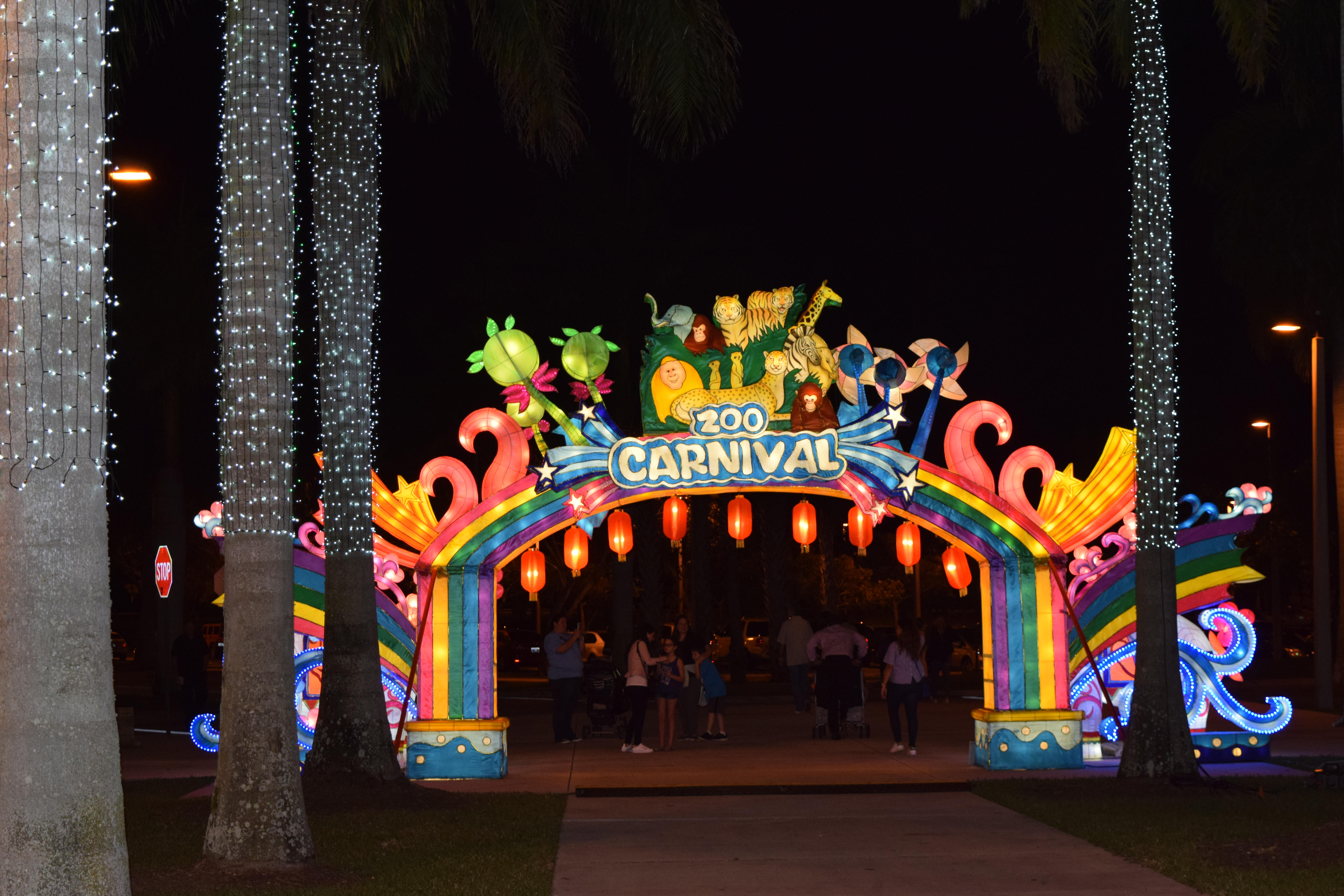 Upon entering the main festival area, I was stopped in my tracks from the breath-taking view unfolding in front of me from over 800 glowing lanterns, featuring animals from Africa, Asia and America in beautiful natural settings.  In addition to the hundreds of brightly lit lanterns, the festival also has nightly Kung Fu and Chinese Performances, animated life-size dinosaurs that you can climb on and ride, Chinese artisans and of course a Chinese food stand (limited to stir fry, spring rolls and Lo Mein noodles).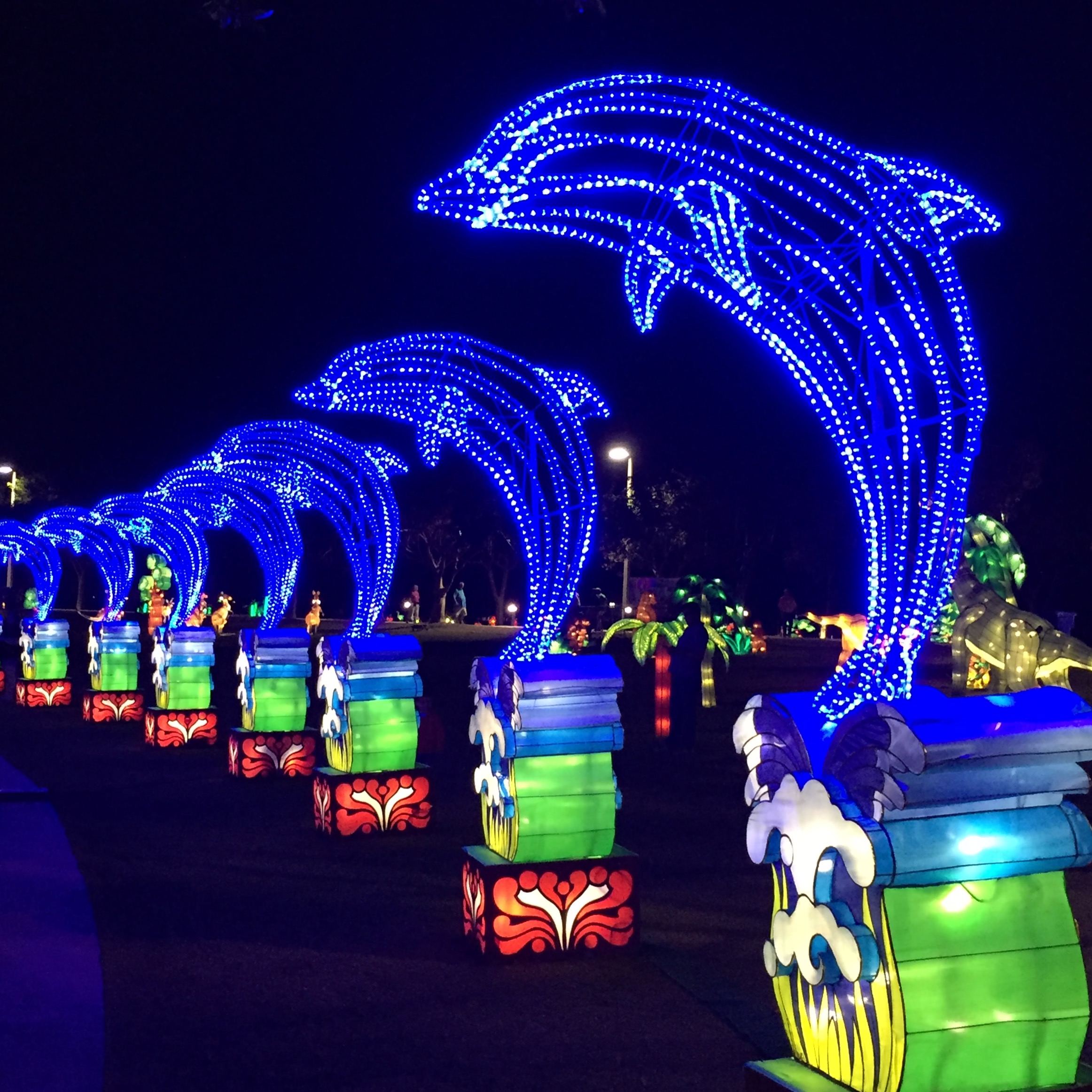 Along the main path you will be delighted by a display of gorgeous playful dolphins before entering an area featuring native Florida wildlife.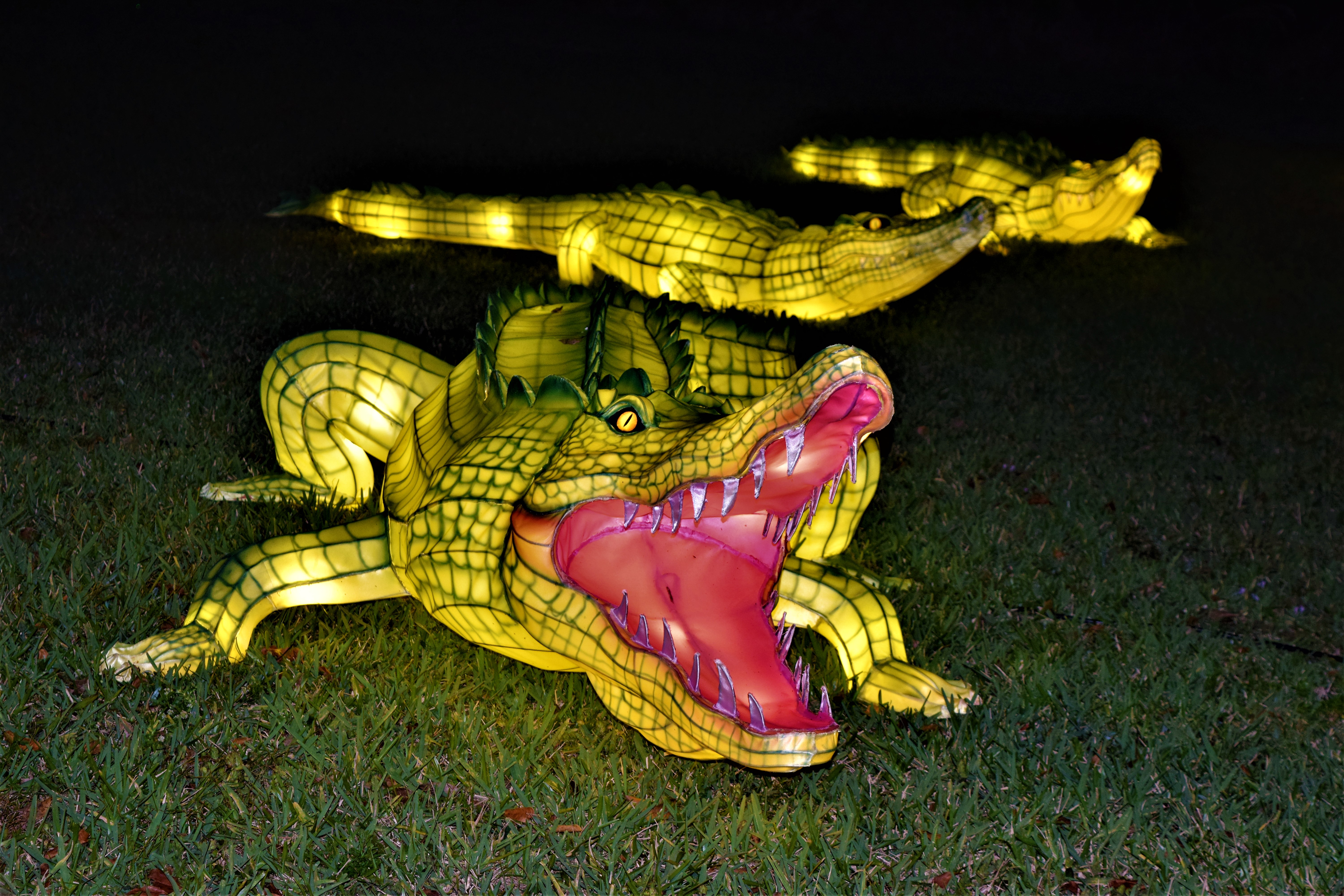 Entering the lands of Asia, you will find these fierce looking tigers.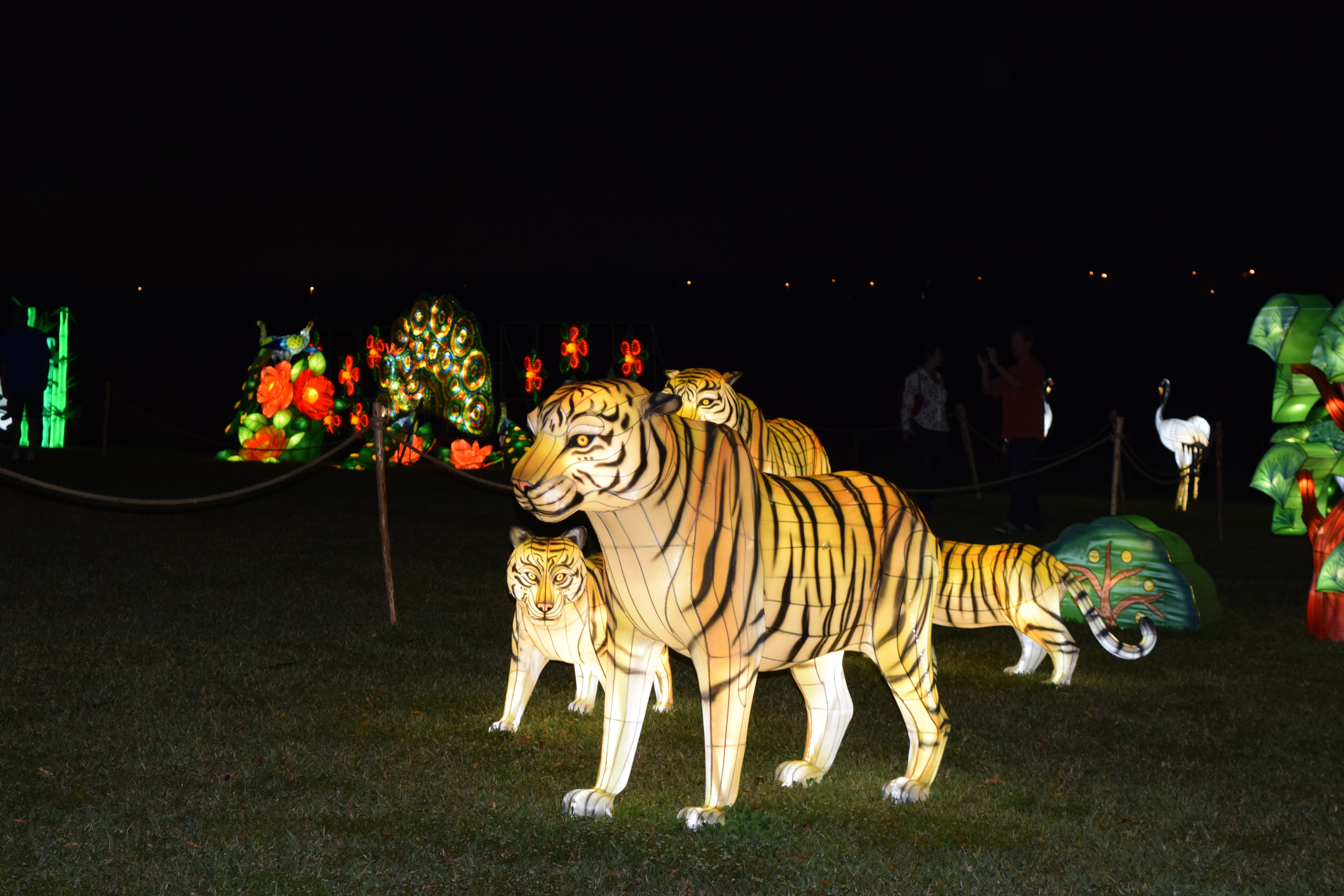 The Magical Forest features a whimsical scene of ladybugs, dragonflies, butterflies and humming birds.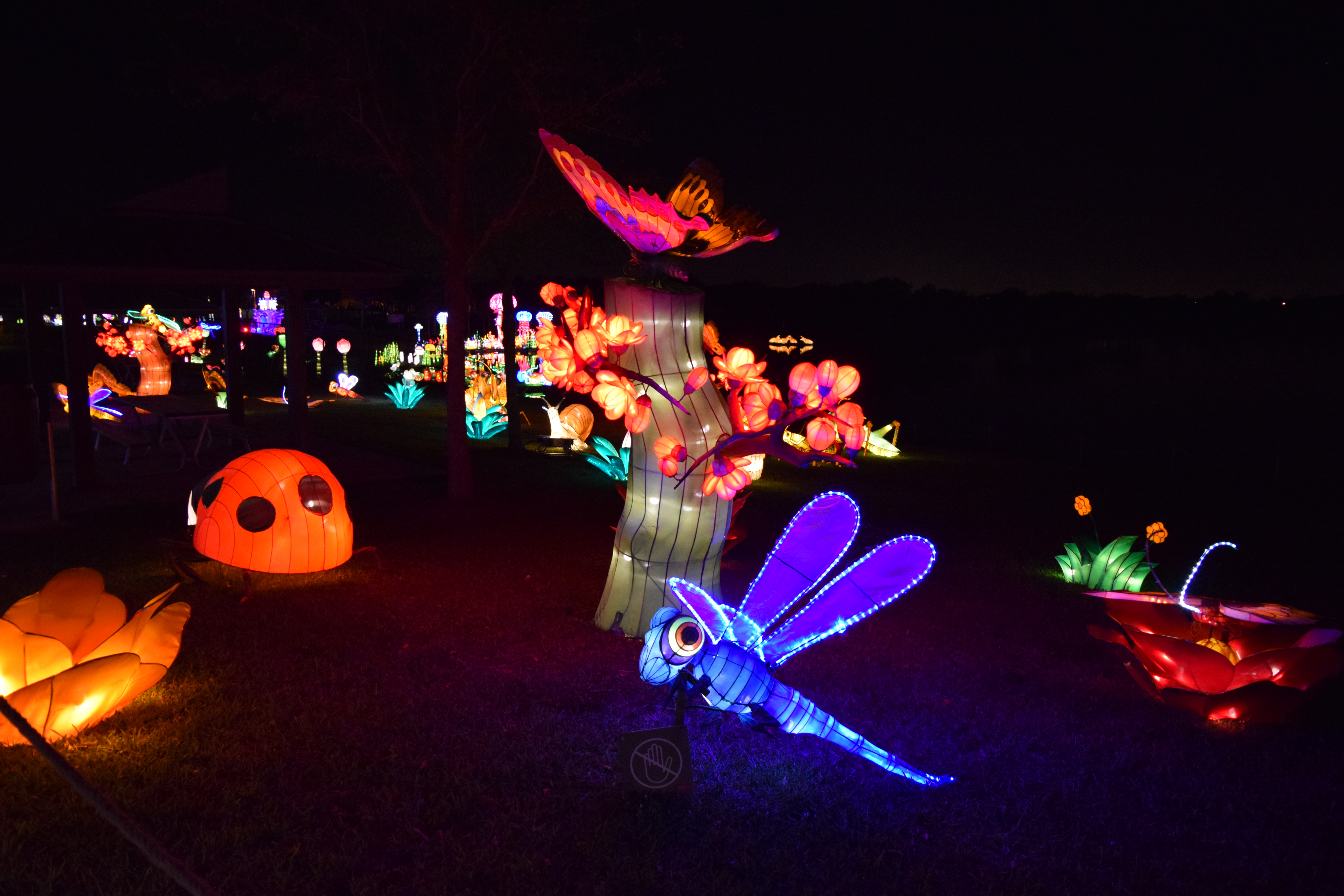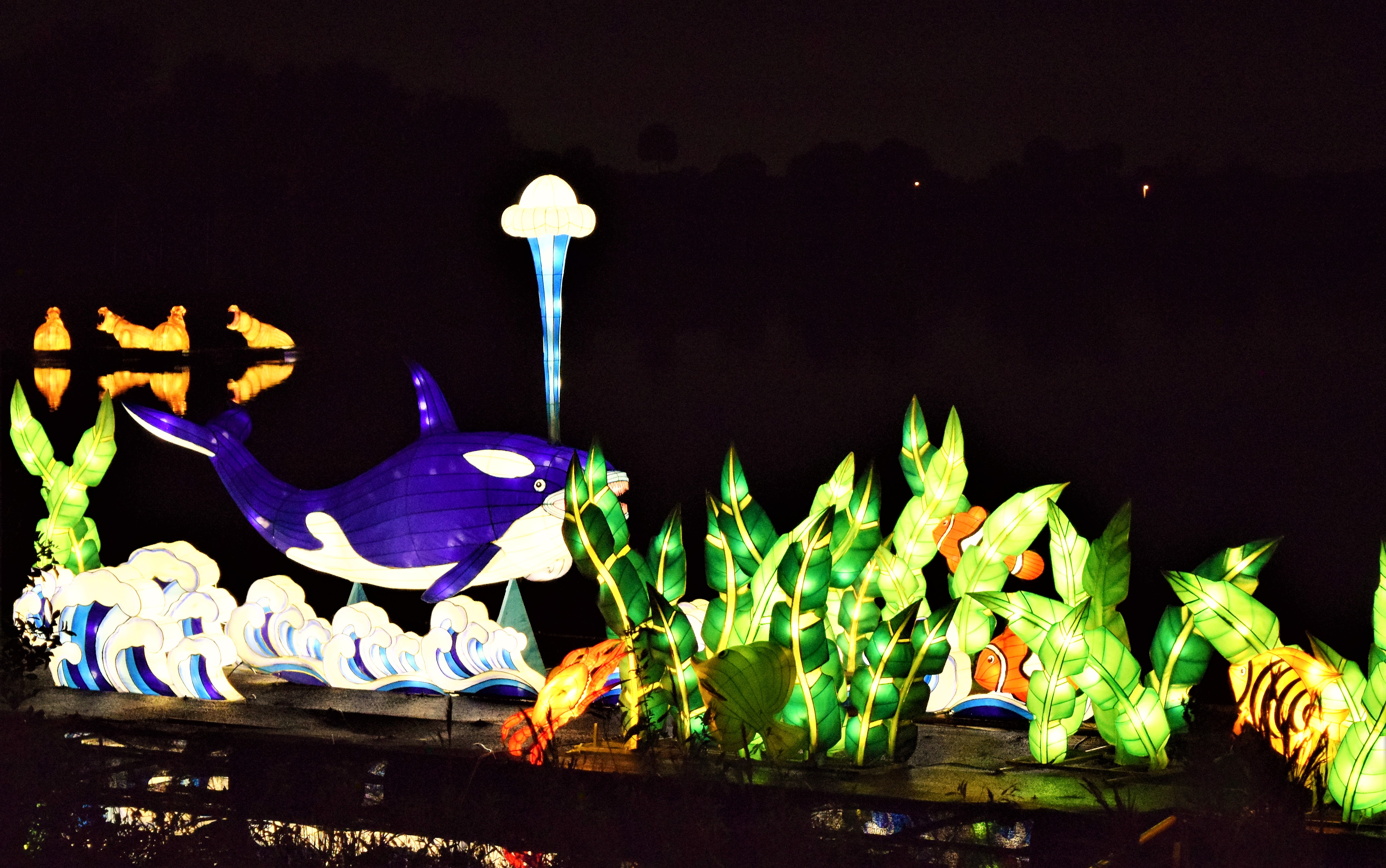 The most spectacular section of the festival showcases "Under-the-Sea" themed lanterns suspended over a large lake.  The sea creators are simply breath-taking, casting a shimmering reflection off the mirror like water.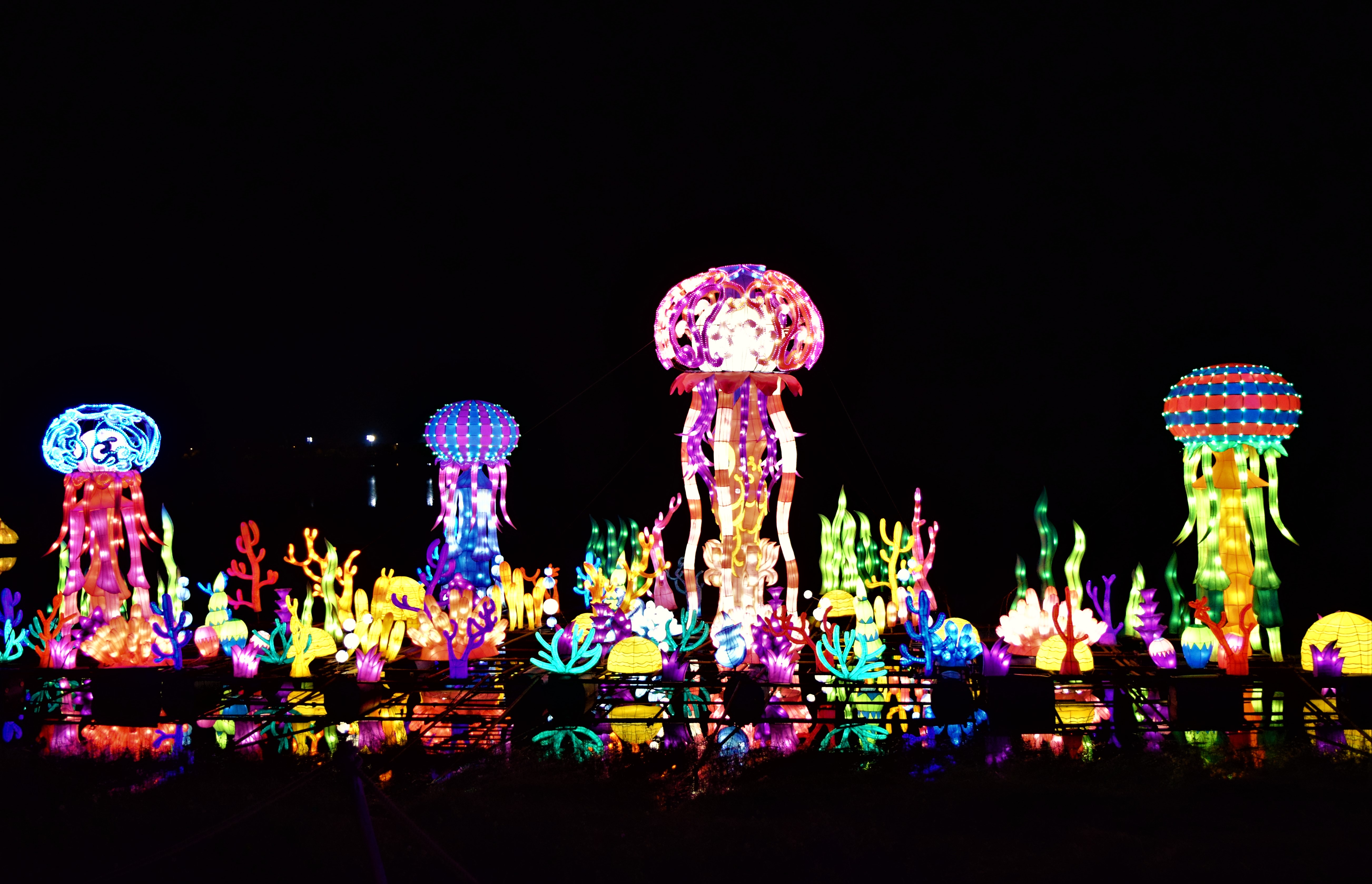 I loved this unique illuminated lantern adorned with hundreds of China plates and saucers.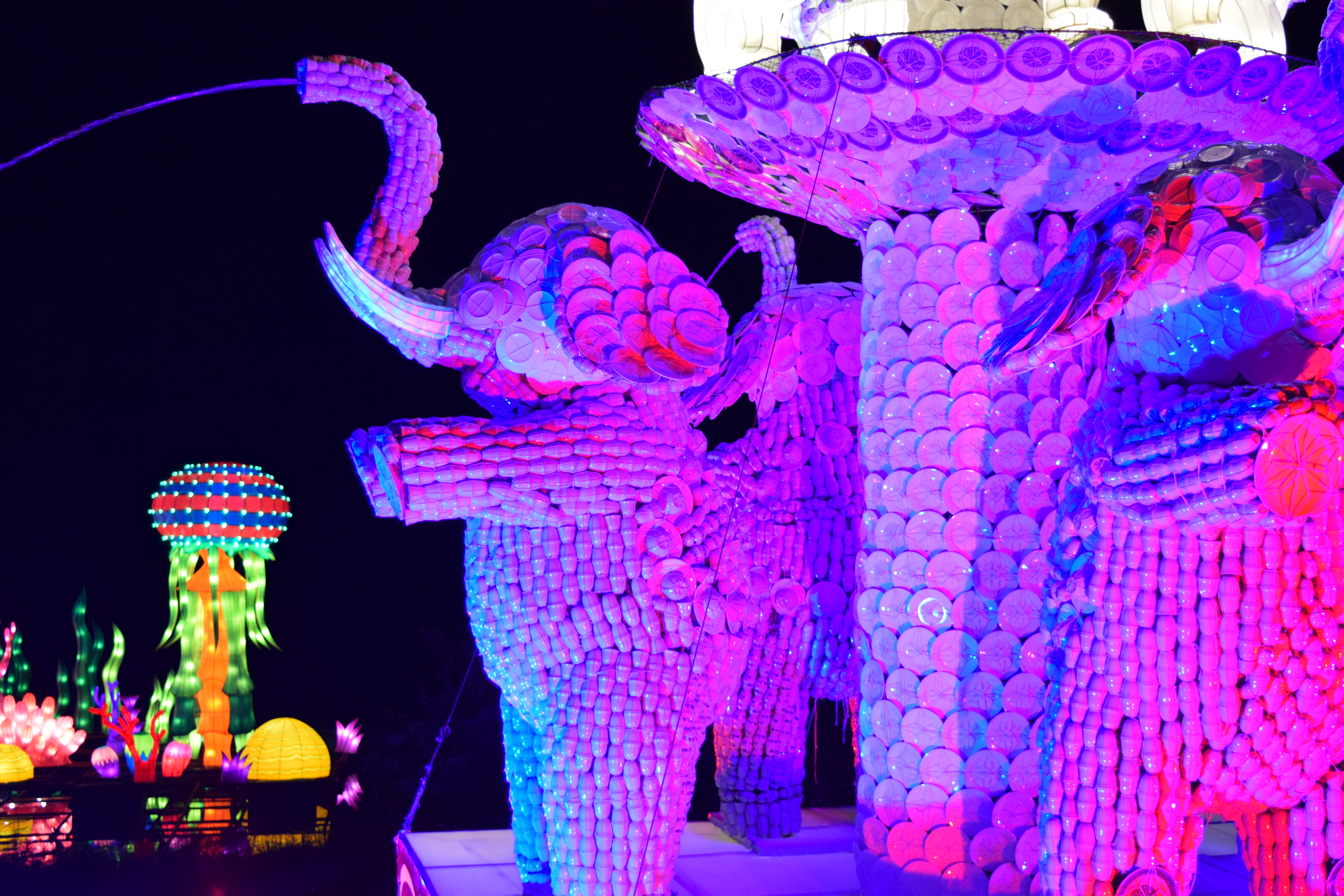 If you happen to be visiting the South Florida/Palm Beach County area from February 24th to April 9th, the Chinese Lantern Festival should be on your list of fun things to do.
Tips:
The festival primarily focuses on the incredible artistic lantern displays.  It took a little less than an hour at the festival to see everything.
Discounted tickets can be purchased on line or through Group On.
Skip the VIP parking fee and park in the free lot which is located only a few feet away.
The food booth does not offer a large selection.  Springs rolls were 5 for $5.00 and the Vegetable Lo Mein was $8.00 for a small but hardy bowl.
Wear comfortable flat shoes, as you will be walking on uneven soft grassy areas.
Professional cameras are welcome.  For the novice photographer, turn your flash off to create more vivid photos of the displays.
Directions and Admission:
Sunset Cove Amphitheater
12551 Glades Road, Boca Raton, FL 33498
(Follow the Park Road and Signs to the Amphitheater Grounds)
When:  February 24 – Sunday, April 9 – Wednesdays through Sundays, 5:30 p.m.- 10:00 p.m.
(No Admittance After 9:30 p.m.)
​Ticket Prices:
Online: $22 adults/$12.50 children – click here
At The Gate: $25 adults/$15 children
Parking:
General Parking is FREE.
VIP Parking is Available for $5.00
If you go, let me know what your favorite display was.