9 Interesting Things To Discover When Visiting Amsterdam
Amsterdam is one of Europe's most beautiful and historic cities.  So, it's not surprising that this city is on the top of many vacation bucket lists and is one of the most photographed iconic cities in the world.
Strolling along the city's maze of canals, taking in the beautiful architecture that is quintessentially Amsterdam and dining at a sidewalk cafe are just a few of the many pleasurable things you will expect to do when visiting this city.  Whether you are drawn to the city for culture, world-class museums and historical monuments; or, you are interested in the more "liberal" side of the city, Amsterdam will be everything you've expected and more.
One of the best parts of traveling is having the opportunity to explore a new city and to discover some unusual surprises — especially the stuff they don't tell you about in the glossy travel guides. My recent journey to Amsterdam did not disappoint and my "stilettos" did stumble upon a few amusing things and pleasant surprises.
If you are planning a trip to Amsterdam, here are a few things that first time visitors may find interesting: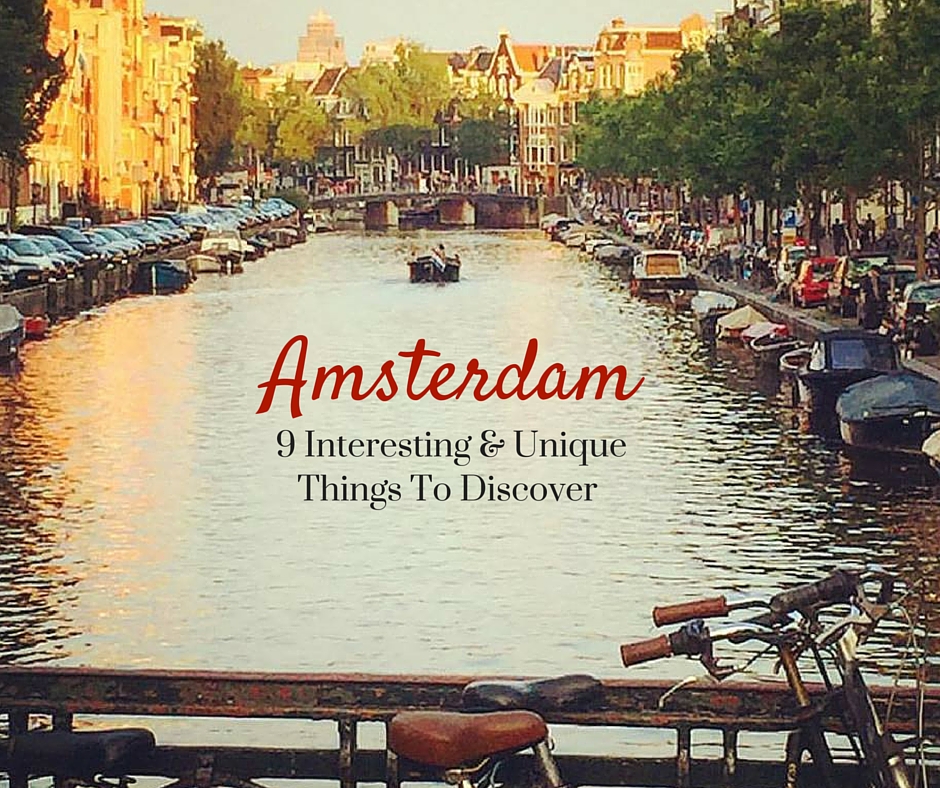 The Bicycles:
There are literally more bicycles in this city than residents –  approximately 881,000, give or take a few.  One cannot grasp the concept of how many bicycles there are until you witness the sea of cyclists whizzing by you with your very own eyes.
Amsterdam does have designated lanes for walkers, cyclists and motor vehicles.  However, some streets in the historic districts have one lane shared by both bicyclists and motor vehicles  — pedestrian walkways are marked by black metal poles.  Take heed, the cyclist has the right of way (if you see one coming, get out of the way).
Interesting facts:  Amsterdam has the world's largest bicycle parking lot and the city "fishes" out between 12,000—15,000 bikes from their canals each year.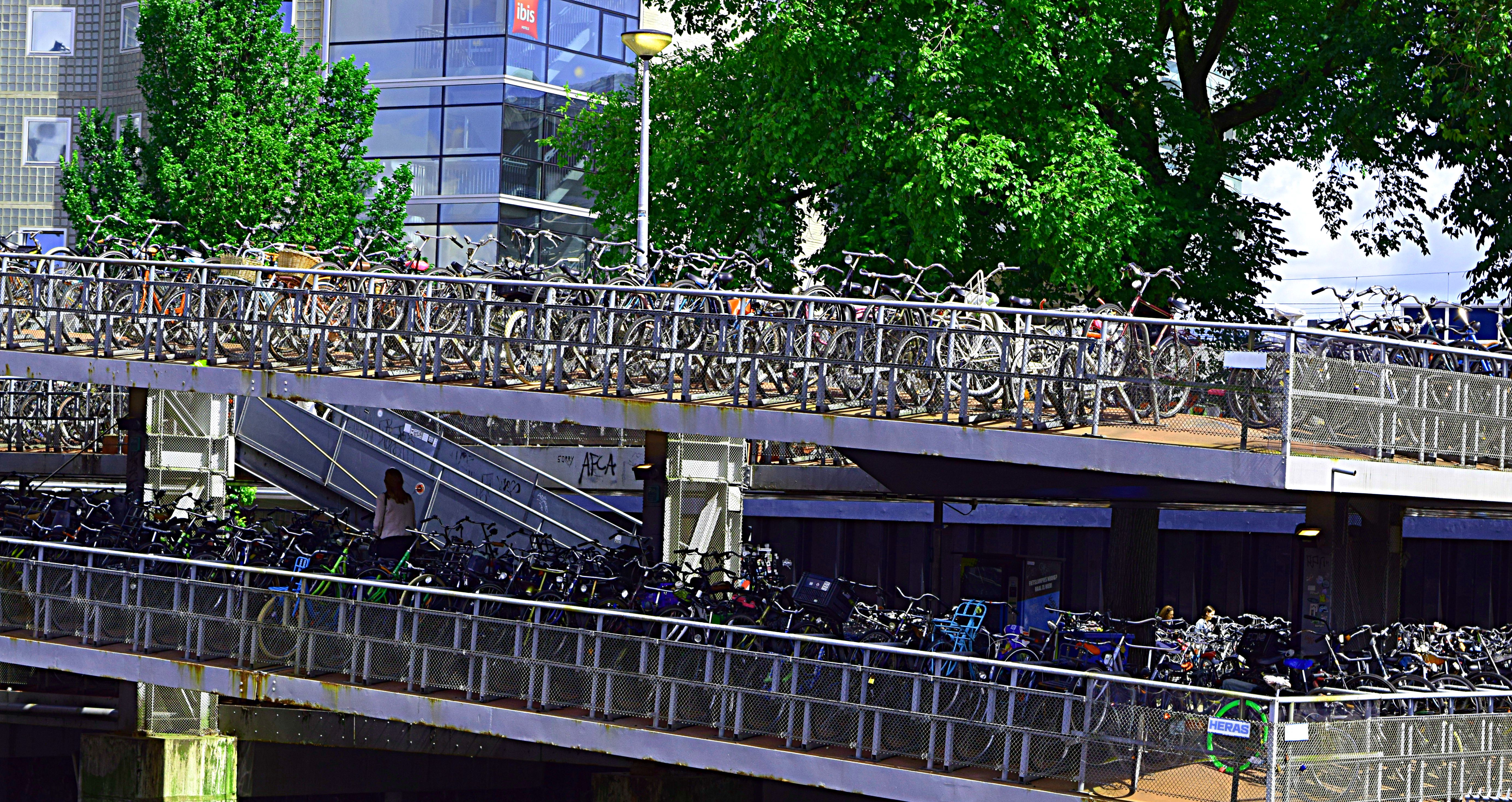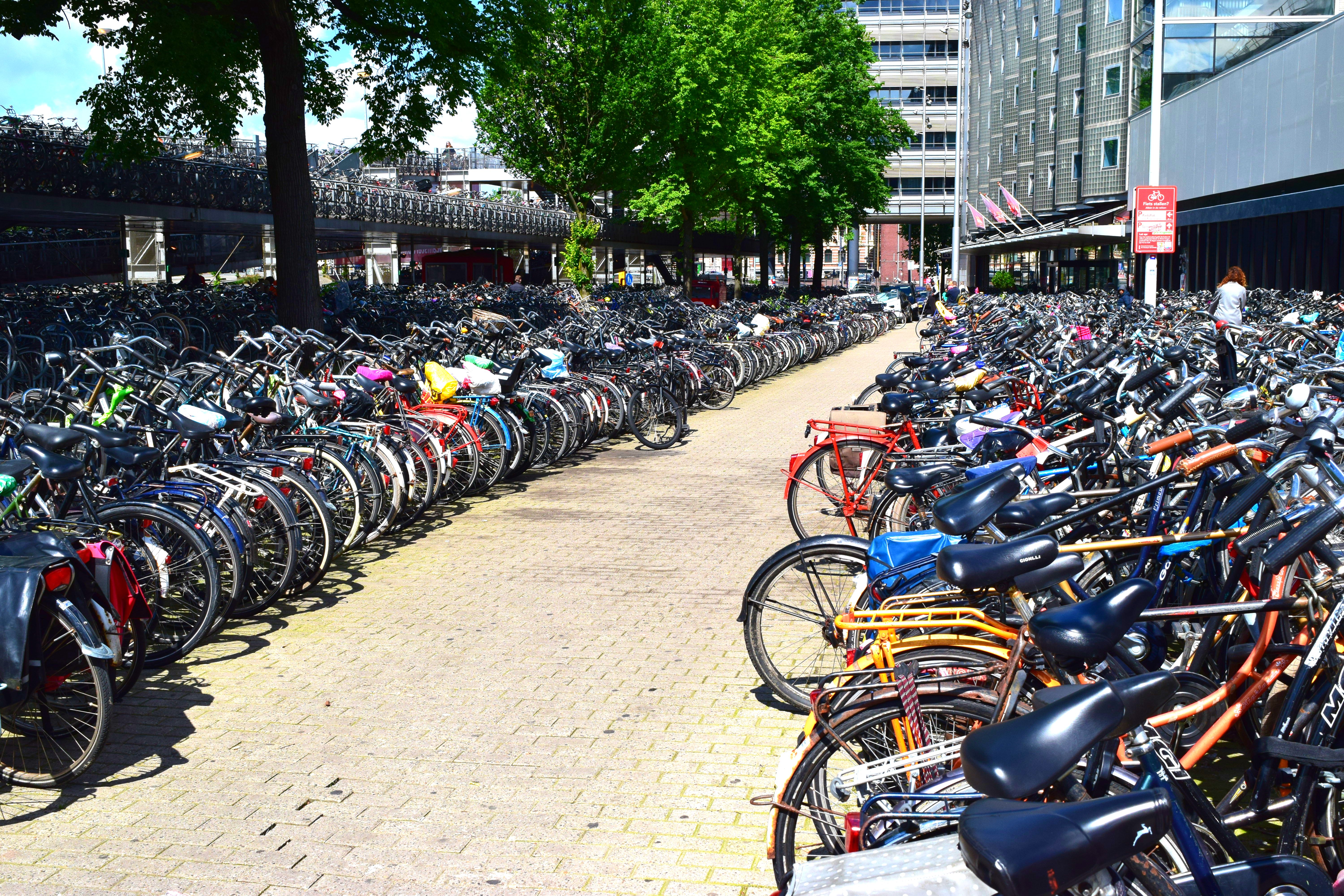 Street (Canal) Side Urinals:
Bizarre, but true.  Sporadically situated along the many canals in Amsterdam, you will see green metal urinals right out in the open – actually, they are serpentine shaped to give "some" privacy.The city installed these to combat the problem of drunkards "relieving" themselves in the canals and, on occasion, falling in.  I can say, without a doubt, this was an interesting sight. Unfortunately, (or fortunately) for the ladies, we have to hold it til the next café crosses our path.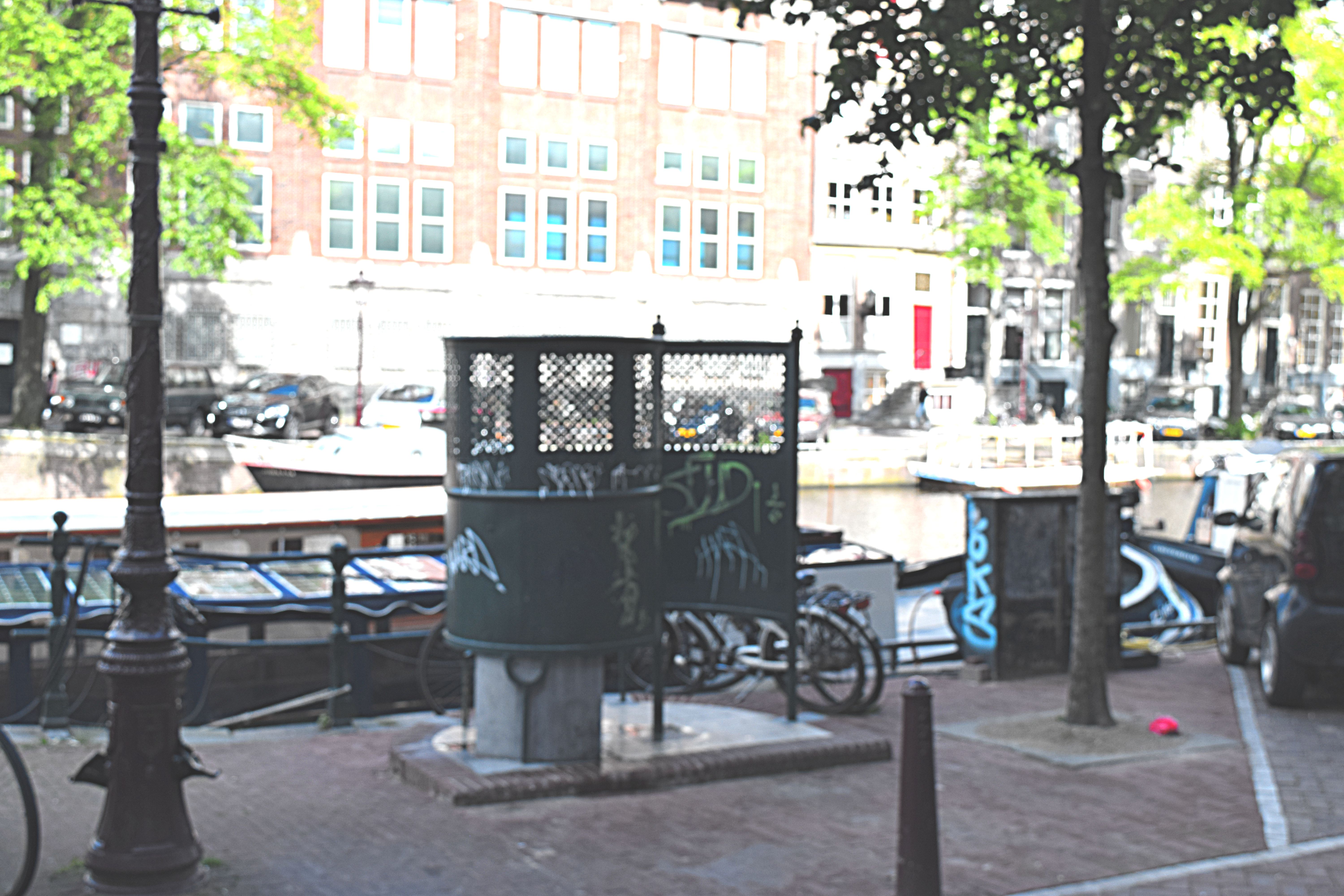 Argentinian Steak Houses:
There is nothing unusual about an Argentinian Steakhouse per say; but in Amsterdam you will find one on every street corner – sometimes several on one block alone. The Dutch apparently love their steak, or Argentinians love Amsterdam.
Coffee Shops don't sell coffee:
Don't expect to walk into a Coffee Shop and order up your favorite latte with soy.  Coffee shops in Amsterdam are the places patrons go for legalized marijuana and hashish.  If you're looking for a fresh cup of "Joe", you'll want to head over to a coffee house (or local Starbucks). Interesting fact: There are over 200 coffee shops spread out all over the city of Amsterdam.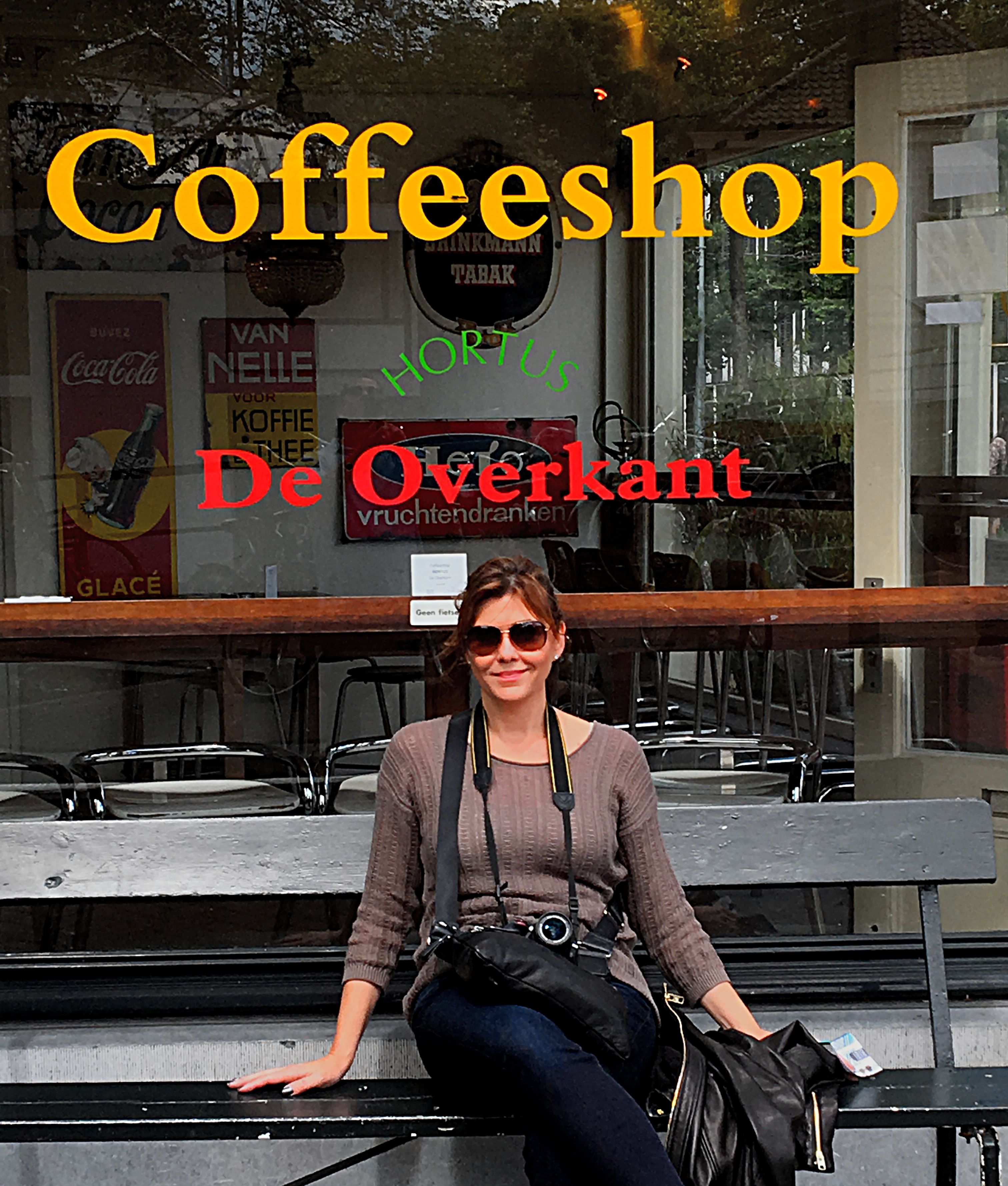 Coffee Shops do not sell alcohol:
Dutch law only allows either cannabis products or alcohol products to be sold in a single establishment.  If you want libations, you must go to a cafè (pub).
French Fries are served with Mayo:
That may sound strange to an American traveler, but it's all the rage in Amsterdam.  I actually tried them "Amsterdam" style and enjoyed it – different, but still tasty.  Don't worry, you can order them without the mayo and ask for ketchup – you'll just be thought of as strange by the Dutch.
That's not the Blue Light special in the Red Light District:
Many first time visitors are surprised to learn that you will occasionally see a "Blue" light nestled among the red lights in the windows of the prostitution houses.  These "blue" lights actually indicate the worker on duty is transgender.  So if your buddy decides to venture into one of the houses, make sure to steer them clear of the blue light – unless that's their thing. Hey this is Amsterdam, anything goes.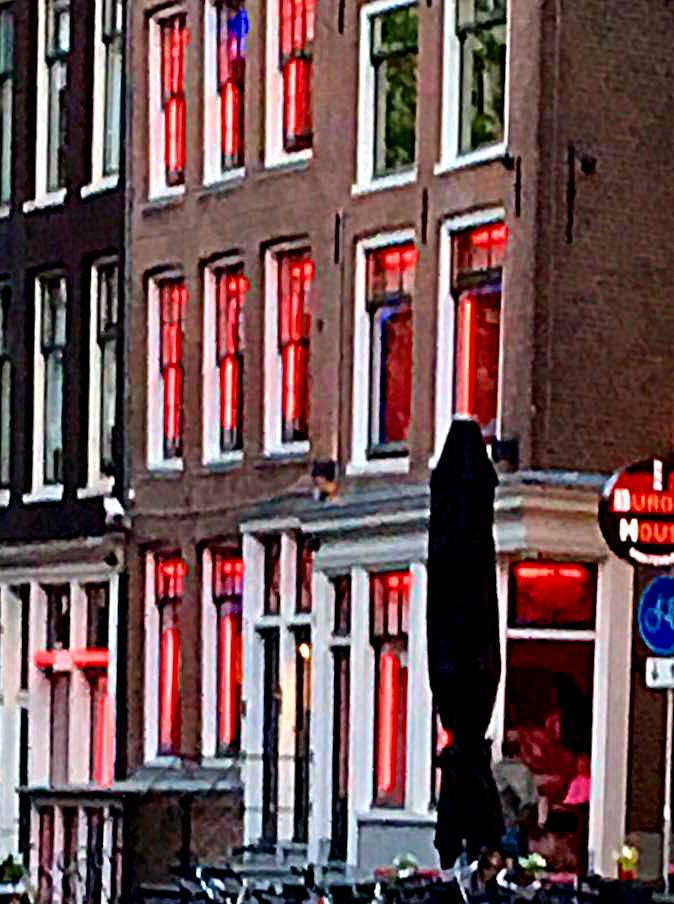 English is widely spoken:
Don't worry about brushing up on your Dutch, most people speak fluent English.  That's a good thing, since the Dutch language can be quite tricky to master.  It is still a good idea to learn a few basic phrases should you venture out of Amsterdam proper.
Skip the Bike and take the Tram:
Many first-time visitors dream of peddling through the beautiful city streets of Amsterdam – this can be harrowing and not for the faint of heart if you are not an experienced city cyclist.  If biking in Amsterdam is on your bucket list, take a country tour instead and leave city transportation for the tram.
Amsterdam's public tram service is the most efficient and economic way to get to wherever you want to go in the city.  The tram lines are clearly marked and announcements are made prior to each stop.  The more popular routes run every 2 – 8 minutes depending upon the time of day.
One thing is for certain, you will fall in love with Amsterdam.  It is a tale of two cities: one side is cultural and historical; the other side is decadent and lively.  There is no other place like it in the world and you will want to revisit it time and time again.