The soft white sand beaches, the sweet fragrant tropical breeze, and the crystal clear turquoise waters of the Caribbean make Nassau Bahamas the ideal place for a quick get-a-way. Nassau, which is located on the island of New Providence, is one of the Bahamas more popular tourist destinations due to the variety of available activities and the world-class resorts to stay at.
Having been to Nassau on many occasions, I am often asked what there is to do besides lounge on the beach. Although, lounging on the beach with a tropical drink in hand is what most people dream of doing when vacationing in the Nassau, Bahamas area, there is plenty to do and see on the island of New Providence aside from getting your tan on.
If you are planning a little R&R and a quick escape from your daily grind, I've put together a brief list of some of Nassu's more important points of interest, a few favorite places to eat and stay, helpful local information, and fun activities to help you plan your perfect Nassau vacation. Although this is not a comprehensive vacation planning guide, it will give you an overview of the best that Nassau has to offer.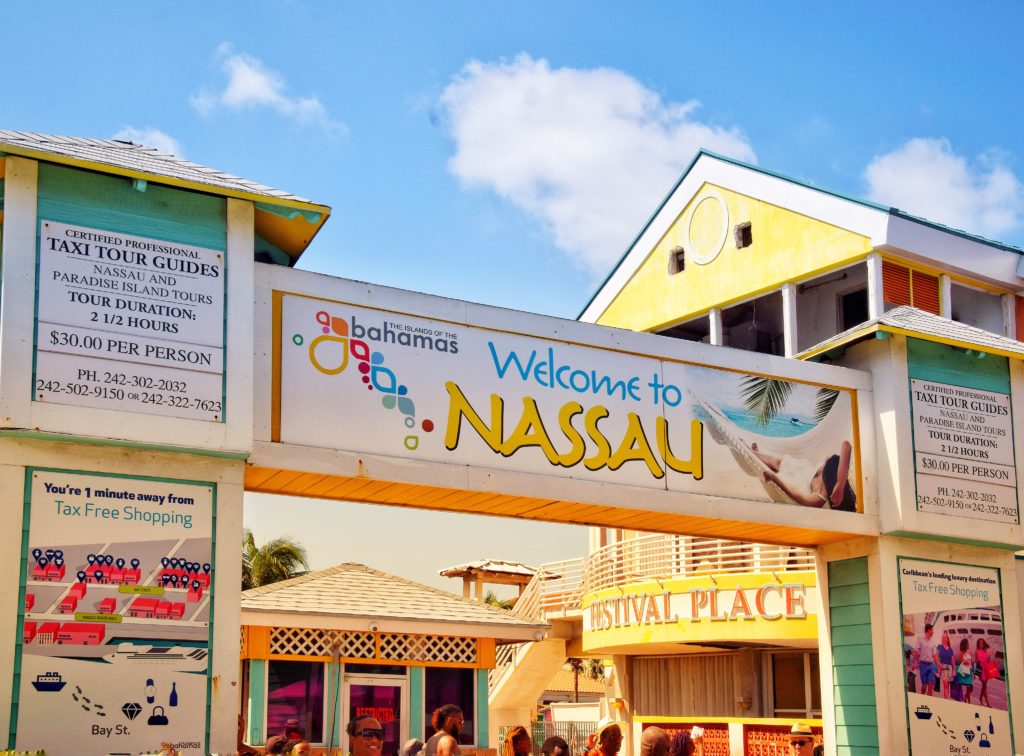 Points of Interest
Whether you will be visiting the Nassau for just a day or will be staying for a weekend or more, the area has many unique places to see. Here are a couple of places not to be missed.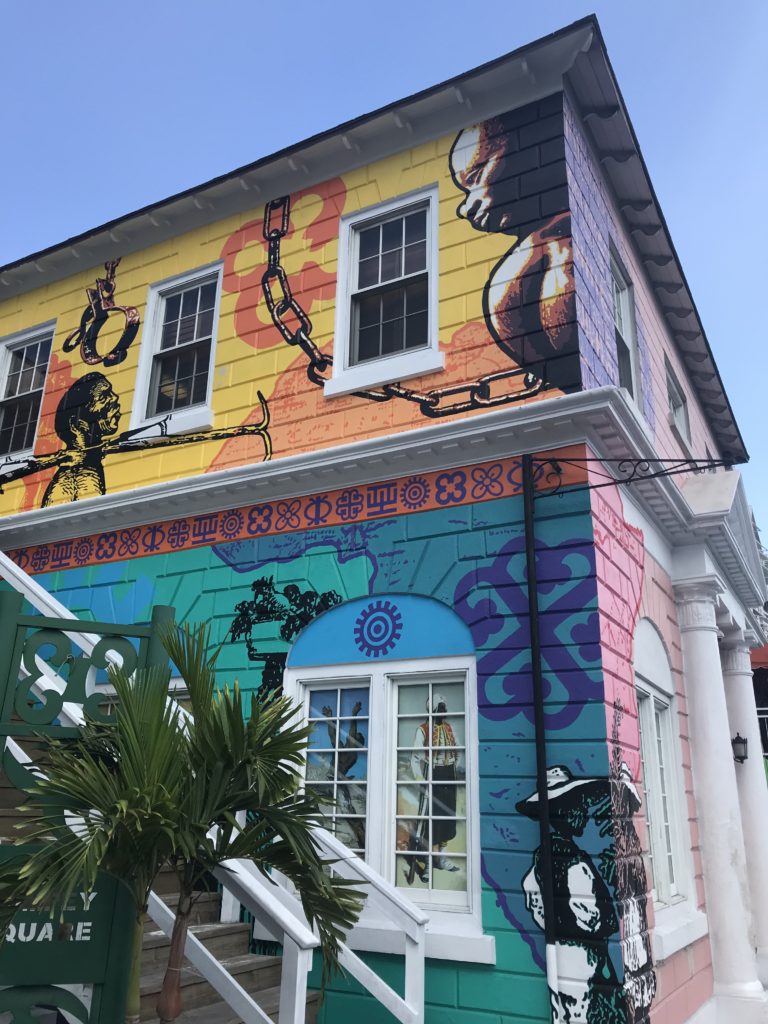 Arawak Cay: Better known as "Fish Fry", this area is home to a cluster of brightly colored wooden beach huts serving up local authentic Bahamian foods. Located on West Bay Street, Arawak Cay is about 15 to 20 minutes from downtown Nassau and 25 minutes from Atlantis Paradise Island resort. This beachside area is a popular place with tourists wanting to enjoy an island-style lunch while soaking up the Caribbean vibe.
Blue Lagoon Island: Is a small secluded private island with crystal clear turquoise waters and pristine white sandy beaches, just a quick boat ride from Nassau's harbor. One of Nassau's more popular attractions, it features a Dolphin Encounter, where you can experience swimming with dolphins, Segway safari tours, eco walking tours, and an animal encounter, and more.
The Queen's Staircase: Originally built to honor Queen Victoria, this 66-step hand-carved stone staircase leads you to the top of a hill where you will find the entrance to Fort Fincastle. The staircase is an easy walk from both the center of downtown and the docks of Prince George Wharf.
Fort Fincastle: If you are looking for spectacular views of downtown Nassau and the turquoise waters of the Caribbean, then check out Fort Fincastle located just minutes from downtown. Built in 1793, the fort provided the citizens of Nassau protection from pirates and other attacks.
The Straw Market: One of Nassau's most visited tourist attractions is its famous Straw Market. Located on Bay Street, this flea market-style shopping destination is filled with various vendors selling trinkets, souvenirs, hand-crafted gifts, and more.
Junkanoo Beach: Just a short 15-20 minute walk from downtown sits Junkanoo Beach, a lively public beach with beach shacks serving up local food and drink.
Atlantis Paradise Island: This impressive resort, featuring its iconic pink Royal Towers, is one of Nassau's most visited resorts. Even if you are not staying at this stunning resort, it still warrants a visit. You can stroll through the grand lobby, press your luck in its opulent casino, and dine and shop in their many upscale establishments.
Ardastra Gardens, Zoo and Conservatory Center: Built in 1937, the Ardastra Gardens was the first zoo in the Bahamas. This lush tropical oasis on the edge of downtown features over 200 animals, including its famous pink flamingos.
Where To Stay
From the sprawling Atlantis Casino and Resort to the historic charming boutique Graycliff hotel, Nassau and Paradise Island have many lodging options and are home to some of the Caribbean's best 5-star hotels and mega resorts. Here are just a few of my favorite ones to choose from.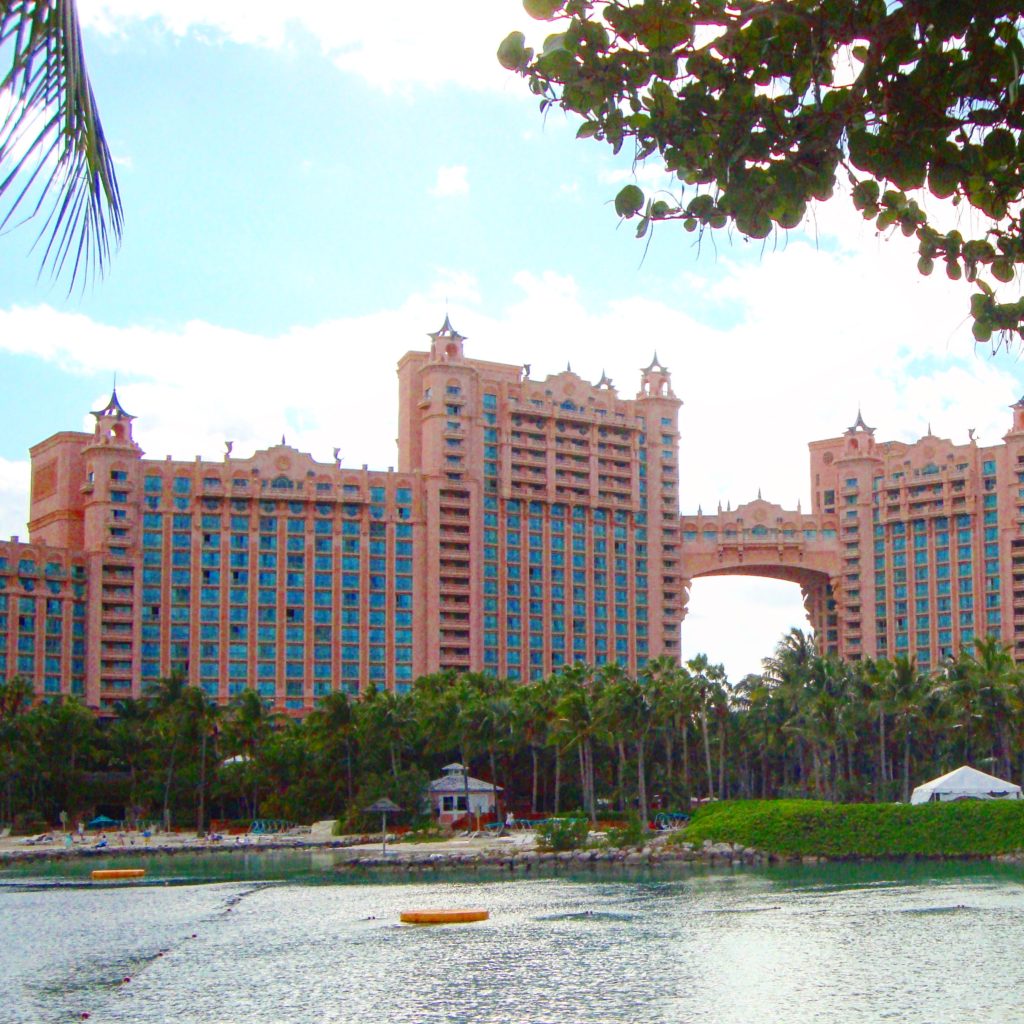 Paradise Island Area Hotels & Resorts:
Atlantis Paradise Island: This upscale mega resort features 8 separate named buildings catering to both families as well as adults only. Activities range from a world-class casino, spa, pools, a water park, aquarium, beaches, a dolphin encounter, shopping, dining, kids club, and a teen club. Top pick for families.

The Ocean Club, A Four Seasons Resort: A remarkable 5-star resort featuring lavish accommodations ranging from villas, cottages, and ocean view rooms. Located on a pristine 5-mile stretch of white sand beach, activities include golf, a spa, pools, and the enchanting Versailles Garden complete with exotic koi pond. Top pick for the ultimate in luxury.
Cable Beach Area Resorts
Baha Mar: One of the island's newest luxury resort destinations, located on Nassau's Cable Beach, is actually a combination of three oceanfront hotels — the Rosewood, the hip SLS, and the Grand Hyatt. Baha Mar features a selection of pools, golf, tennis, a casino, full-service spa, a kid's club, and over 40 dining and nightlife options. Top pick for overall experience.
All Inclusive Resorts on Cable Beach include: Sandals Resort, with its own separate private island, Breezes Resort, and Melia all provide guests with a variety of dining options, drinks, and activities all included in one price. Top pick for an all-inclusive resort is Sandals Resort.
Downtown Nassau Area
Graycliff Hotel & Restaurant: This charming colonial mansion, set away from the glittering beachfront resorts, is tucked away in a lush tropical garden. This boutique hotel has 20 beautiful guest rooms, 2 tranquil swimming pools, and the Caribbean's first 5-star restaurant. Many famous people have stayed at the Graycliff including, Al Capone, the Duke and Duchess of Windsor, and Winston Churchill just to name a few. Top pick for Historic Charm.
British Colonial Hilton: One of Nassau's newer hotels, the Hilton offers a private beach with day beds and cabanas, 2 on-site restaurants and water activities. Conveniently located within walking distance to all of downtown Nassau's attractions. Top pick for business/pleasure travelers.
Click here to book a Nassau area hotel.


Where To Eat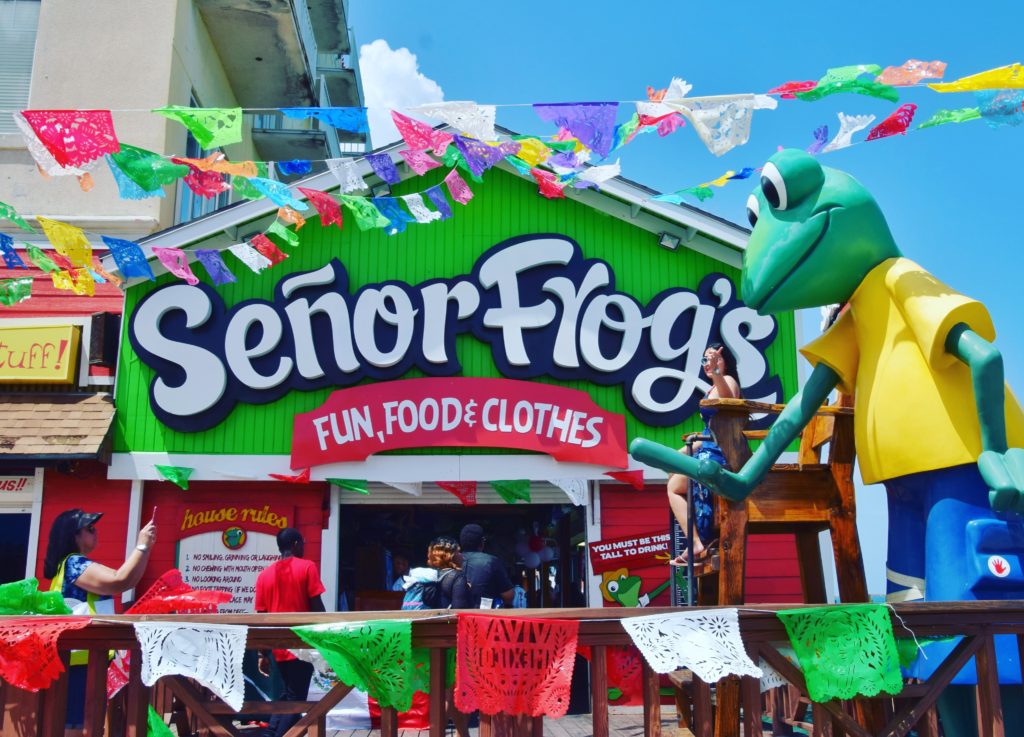 From cheap local beach eats, to 5-star elegant restaurants, Nassau's dinning options are endless. Although most visitors will have plenty of great places to dine at their resort, I've listed only a few notable eateries that you might want to try.
Cheap Eats: Crabs & Ting, located on Junkanoo Beach is a family run establishment right on the beach serving up some of the best local Bahamian food. Their conch fritters are not to be missed.
Party Central: Located on the water at Woodes Rodgers Walk, Senor Frogs may be touristy, but it is definitely a whole lot of fun. The brightly colored exterior is an Instagram favorite and the drinks inside are a tasty refreshing way to get into the island party mood.
Local Bahamian Food: Lukka Kairi Restaurant & Bar is a moderate to expensive waterfront restaurant located at Prince George Wharf. The second-floor location is perfect for people watching and enjoying fresh upscale local food.
Upscale Italian: Luciano's of Chicago, is a waterfront Italian restaurant located on East Bay Street. I know, you can get a great Italian meal at home, but perhaps not with these incredible marina views. If you are looking for great service, island ambiance, and, of course great food, Luciano's is worth the trip.
Historic 5-Star: The Graycliff Restaurant is a step back in time and one that will put a deep dent in your pocketbook. This elegant upscale restaurant features a classic French menu, live piano music, and an extensive wine menu. If you are looking to splurge after a big win at the casino, then this is the place to do it.
Day Trips/Excursions
Nassau has many island adventure waiting to be enjoyed. From deep sea fishing to swimming with dolphins, Nassau has it all. Here are a few activities you might want to book:
Jet Ski Ride
Guided ATV City Tour
Island Food Tour
Catamaran Sailing
Island Jeep Buggy Tour
Deep Sea Fishing


Helpful Information
Although Nassau is a fun and safe destination, tourists should always use good judgement and be aware of their surroundings when venturing off-property at night as well as venturing away from the tourist zones.
Tipping: 15% is the standard rate for tipping waiters, bar tenders, and taxi drivers. $1 – $3 per day for housekeeping is suggested. DO check your restaurant bill (especially if dining with a large group) to see if the tip has already been included. Many restaurants are starting to include the tip in the final bill, so be aware.
Taxis: From the airport to: Cable Beach $18, City Center $27, Paradise Island $32, Prince George Wharf $27.
From Paradise Island to: Cable Beach $20, City Center $11, Prince George Wharf $11, Airport $32.
Check out this article: Discovering Nassau, Bahamas In A Day – What to see and do during your day in port.
Some of the links in this article are affiliate links, meaning if you book or purchase a service I will earn a (very) small commission. Companies I am affiliated with are ones that I would personally use and believe in, not linked for commission only. In some cases, my readers may receive discounts from these companies through discount codes or coupons.
If you've enjoyed this little guide, be sure to leave a comment, and please "Like", "Tweet", "Pin", and "Share this with your friends and family. Sign up for our newsletter to receive our latest post, news, and offers by filling out the box below.