There are certain places on this earth that hold a special magical element to them that beckons the hopeless romantic in all of us to pack our bags and go. From tropical beach hideaways and vibrant cities escapes to dreamy snow-capped mountain top towns, there is an endless variety of love-drenched places that can be the special romantic spot perfect for your next romantic getaway.
Here are just a few of the world's most romantic destinations that rank with our readers and all of them will have you falling in love all over again.
1| Paris, France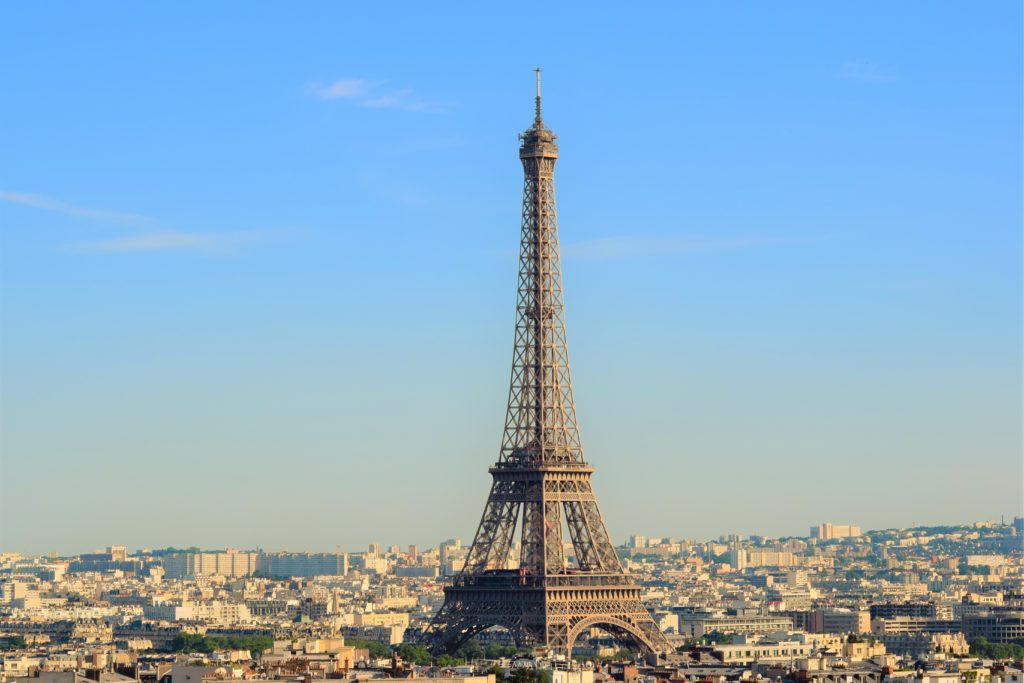 Paris is at the top of our list for many reasons. The City of Lights offers those seeking romance an abundance of places to find it. From the romantic iconic Eiffel Tower, picnics in a beautiful park, the city's famous Love Lock bridge, to walks through the cobblestone streets of Montmarte, and evening strolls along the Seine, Paris just oozes with romance around every corner. It is our number one pick for the overall romantic experience. For a list of romantic things to do while in Paris, read more.
2| Miami, Florida (USA)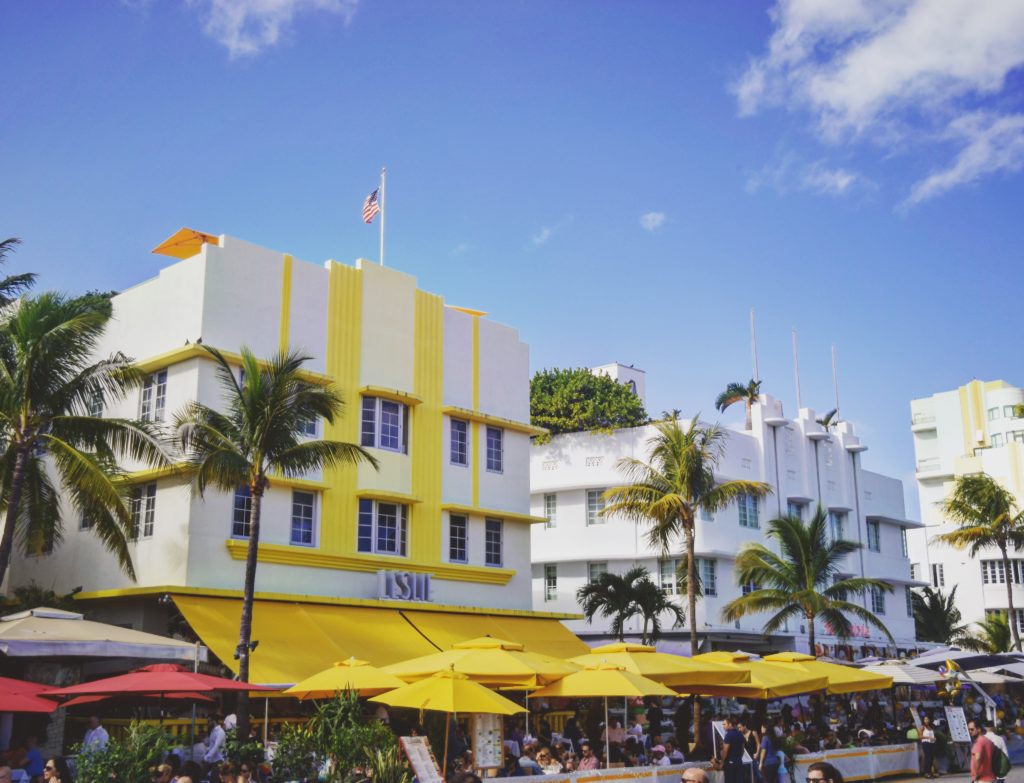 Miami's sultry Latin influence makes this destination one of our most sexy escapes. From world-class beaches to its sizzling nightlife, Miami is the place for those seeking to add a little spice to their romance. When you're not soaking up the sun on Miami's Beach's famous white sands, the city offers visitors many diverse neighborhoods to discover. Be sure to check out Miami Beach's historic Art Deco area, Wynwood, Little Havana, the Brickell area, and the Miami Art and Design district.
3| Bali, Indonesia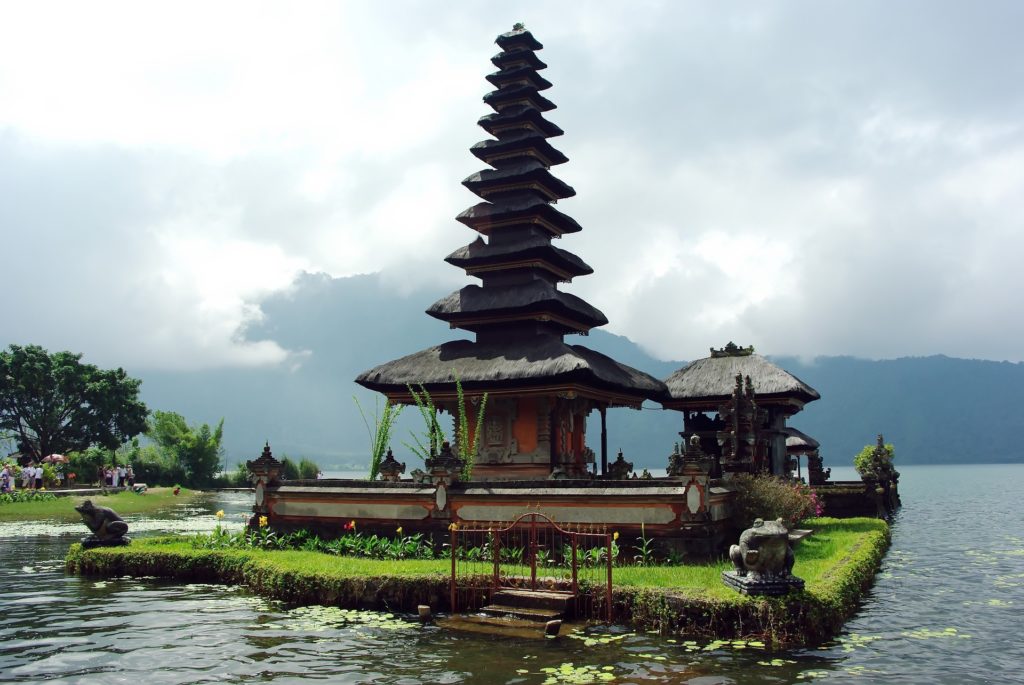 When you're craving an exotic tropical escape from the real world, Bali is the perfect romantic destination. Beyond Bali's picturesque beaches, the Indonesian island has many fascinating things to do. Tour the famous rice patty fields, visit caverns and caves, interact with nature at Ubud's Monkey Forest or at the Elephant Safari Park, surf or snorkel, and visit the markets in the islands colorful villages. Bali is exotic romance and more.
4| Santorini, Greece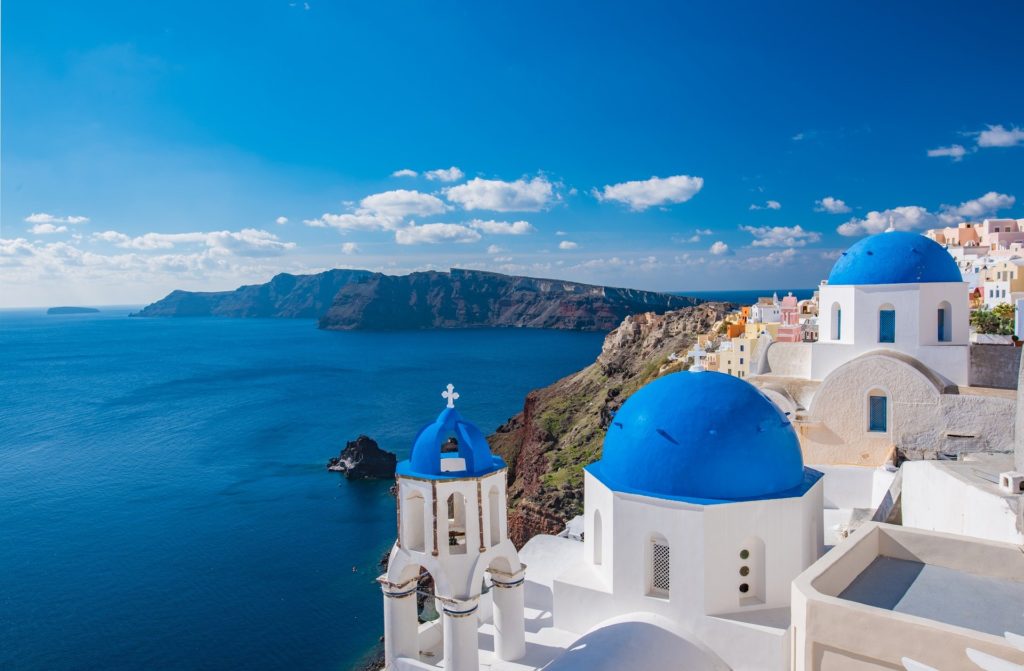 One of the most gorgeous places on our list is Santorini, Greece. From the island's iconic white-washed blue-domed buildings to the gorgeous azure seas that surround its rocky romantic coastline, Santorini is a romance-lovers paradise. Some romantic things to do while in Santorini are swimming in the warm Mediterranean Sea, having a sunset set dinner at a hilltop outdoor cafe, wandering the narrow streets of its charming towns, and sampling the island's delicious wines from its local wineries. This little piece of romantic paradise is jammed packed with so many things to do.
5| Florence, Italy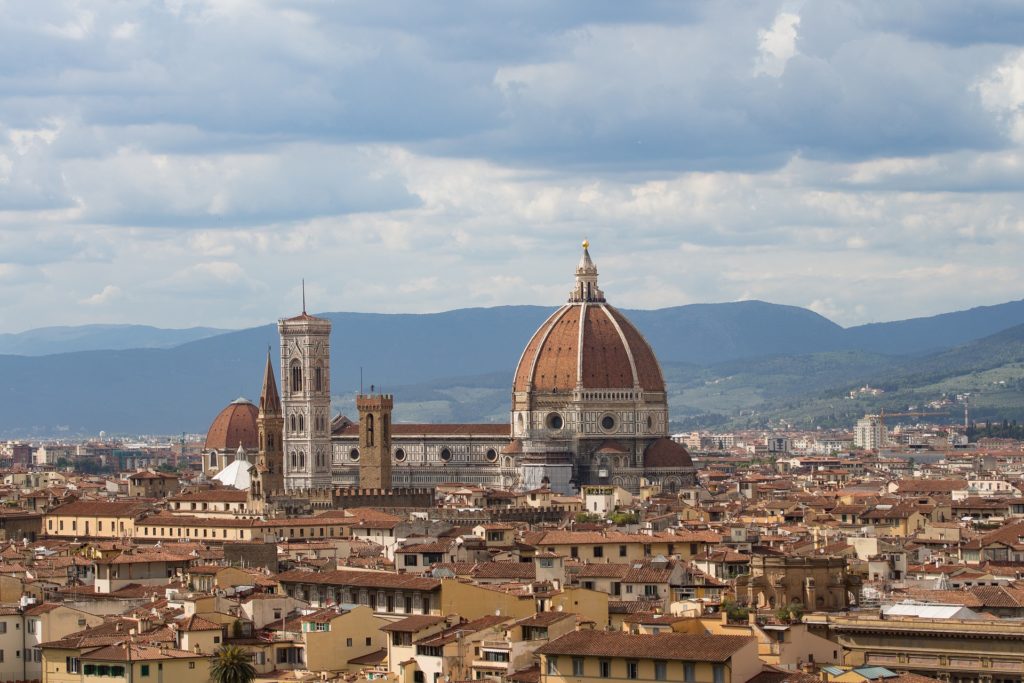 If one entire country could claim the title of most romantic, Italy would be it. However, couples from around the world rank the city of Florence and the surrounding Tuscany area as the center of Italian romance. Florence, the capital of Tuscany, is a city that holds centuries of art, history, romance, and architecture that beautifully blends together creating the perfect European romantic escape. If you want to experience more of the area's beauty, take a day tour through the rolling Tuscan hills and visit a few wineries.
6| Napa Valley, California (USA)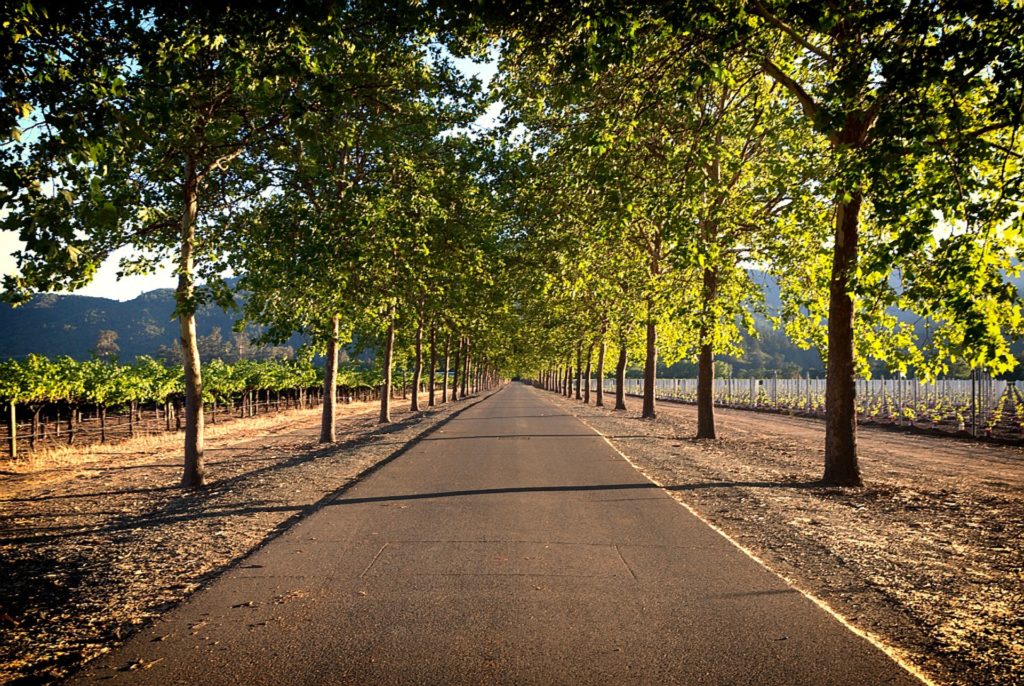 Napa Valley, California, is one of the premier wine regions in the world. With endless beautiful scenery and its laid back romantic vibe, Napa has enchanted couples looking for a long weekend rendezvous. This idyllic wine lover's paradise offers visitors plenty of romantic activities. Dine at 5-star farm-to-table restaurants, take a few tours of the local wineries, enjoy a scenic bike ride through the valley, or get a bird's eye view of the area from a hot air balloon ride.
7| New York City, New York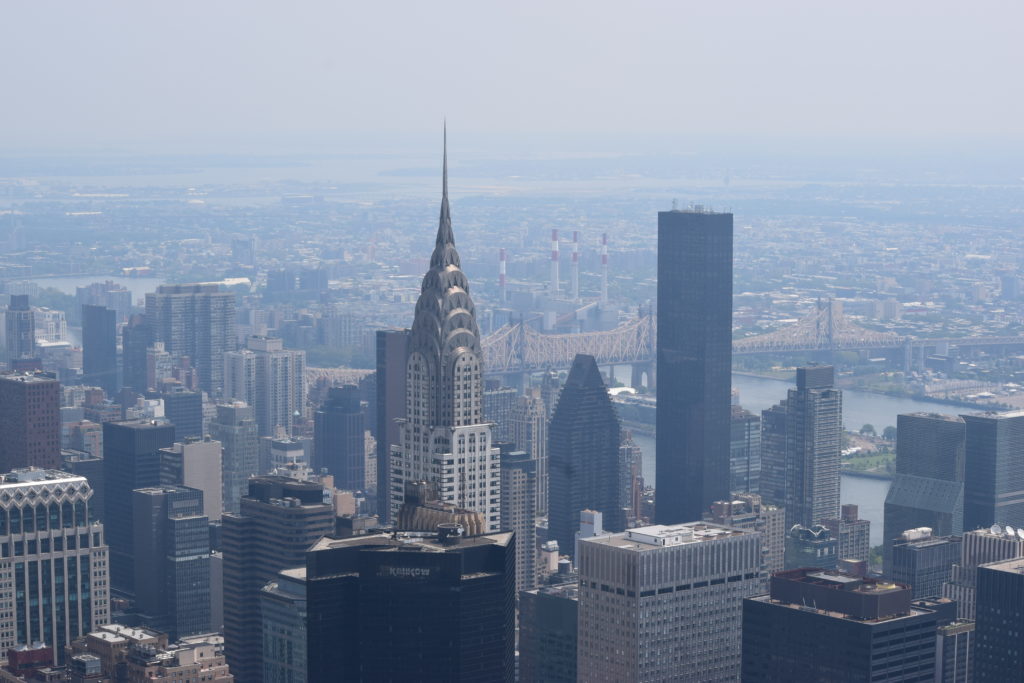 Although New York City might not be the first place that comes to mind when you think romance, the city that never sleeps holds plenty of storied romantic places to discover. From horse-drawn carriage rides through Central Park and an afternoon lunch at the Boat House to sunset views from the top of the Empire State Building, a scenic skyline dinner cruise, or even a visit to the city's Sex Museum, romance Big Apple-style takes on many romantic forms.
8| Amsterdam, Netherlands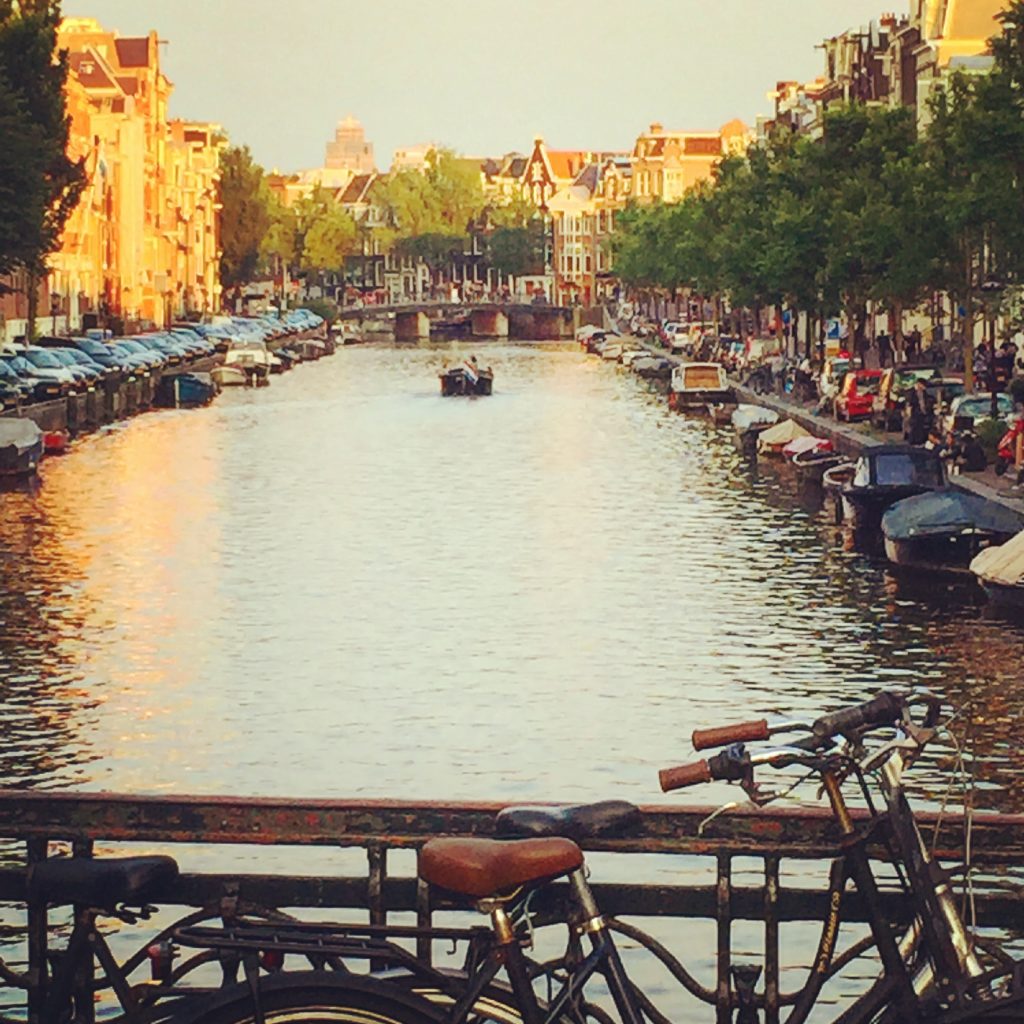 Amsterdam is a city unlike any other. Yes, it is known for a bit of a hedonistic vibe with it's Red Light District and numerous Coffee Shops, but if you look beyond that, you will see just how beautifully romantic the city really is. The 9 Straits area nestled between the historic canals and the Jordan area are home to some of the most romantic streets in the world. Add in the sheer amount of world-class museums and historic landmarks and you will understand why Amsterdam made our list of romantic places to visit.
9| Aspen, Colorado (USA)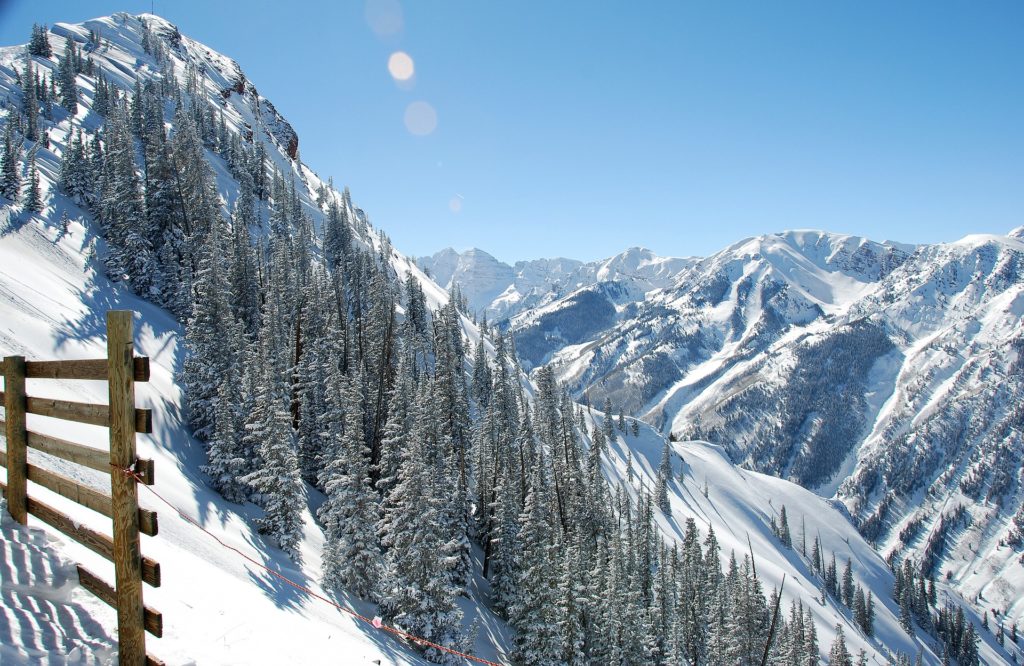 Aspen, Colorado makes our list as the perfect romantic getaway for those couples looking for a posh winter location. Beyond the fresh white powdered ski slopes, Aspen has so much to offer visitors — fine dining, shopping, and year-round festivals. When you're in the mood for a little romance time, relax in a hot tub with a sparkling glass of bubbly or snuggle up next to a cozy fire and enjoy the sheer beauty of the mountain views. This destination is one of the best places for a luxurious winter escape.
10| Koh Samui, Thailand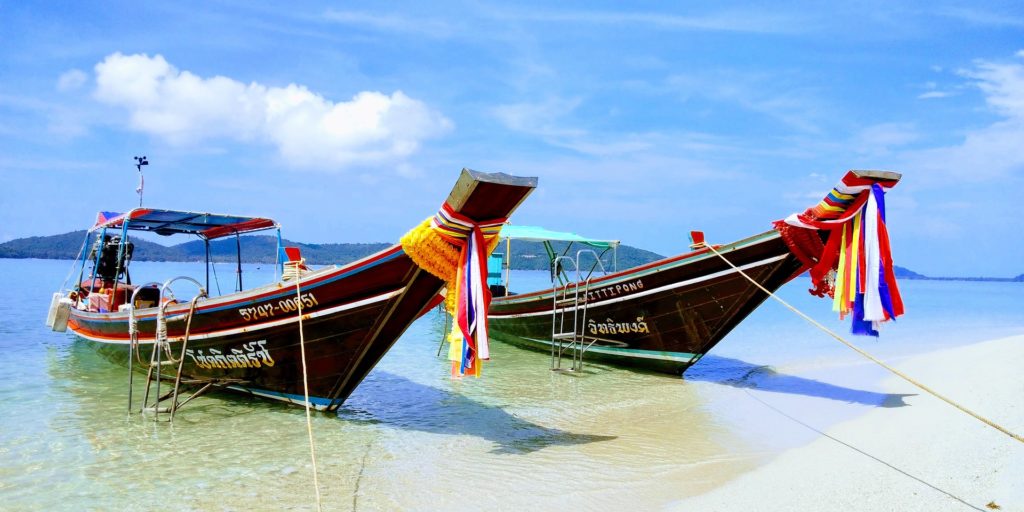 Thailand has quickly become a favorite honeymoon spot for newlyweds from around the globe. Lush tropical jungles, romantic waterfalls, gorgeous beaches, 5-star hotels, and a vibrant nightlight, make Thailand's third-largest island, Koh Samui, the perfect exotic escape from reality. When you're not indulging in a luxurious spa treatment or soaking up the sun, explore the island's elephant sanctuary and discover the Secret Buddha Garden.
11| St. Moritz, Switzerland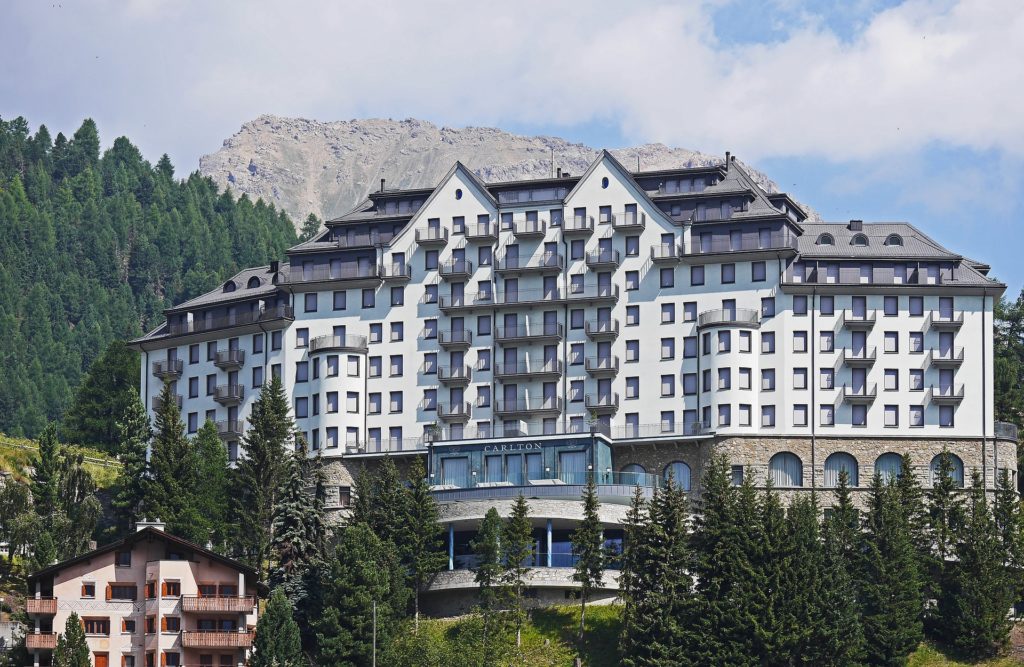 If you're dreaming of a European winter rendezvous, St. Moritz, Switzerland should be on the top of your list. This ultra-sophisticated and glamorous, yet charming storybook location is not only breathtaking but it is also the birthplace of Alpine winter tourism. If the pristine beauty of the Swiss Alps is not enough to put Cupid into overdrive, St. Moritz's elegant blend of nature, culture, and sport will.
12| Maui, Hawaii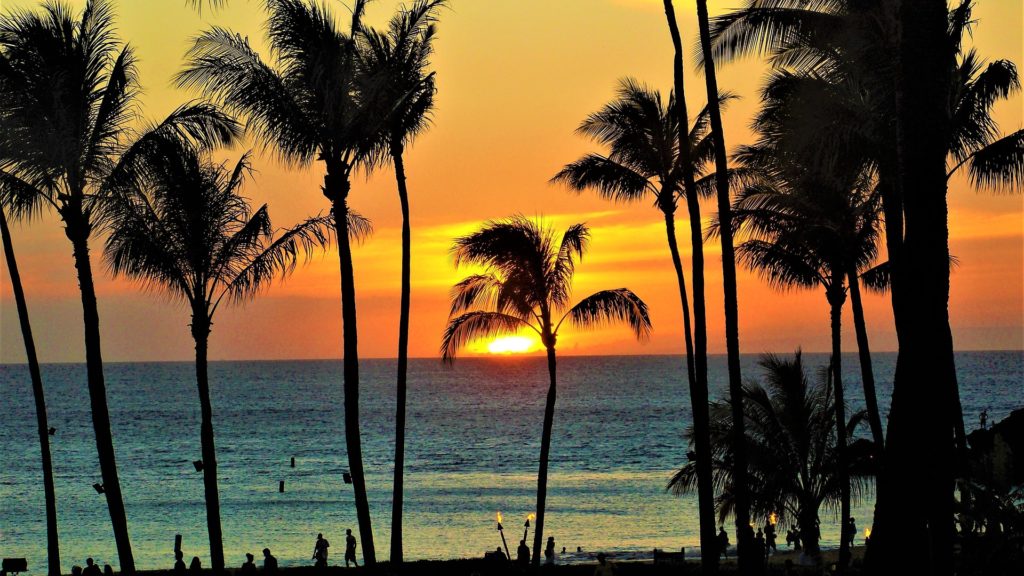 Hawaii is by far one of the world's most popular and beautiful honeymoon destinations in the world and the island of Maui might take the top spot. This lush tropical paradise known for its picture-perfect postcard sunsets, crystal clear blue waters, and warm tropical breezes gives couples the perfect backdrop for romance. Maui is also home to one of the most scenic road trips you might ever experience — The Road to Hanna, where the deep blue waters of the Pacific Ocean wash ashore and meld with the dark black sand coastline. For a truly unique romantic experience, watch the sunrise from the top of Haleakala volcanic crater or go on a whale-watching excursion. Is it any wonder that Maui, ranks as one of the most romantic islands in the Hawaii island chain.
13| The Florida Keys (USA)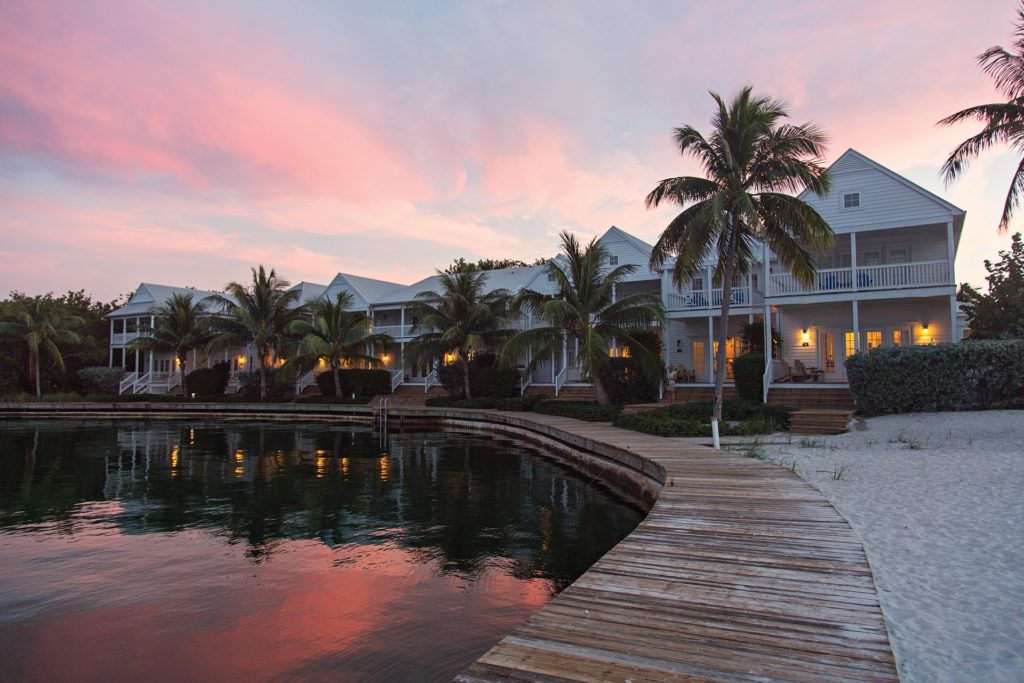 The Florida Keys make up the U.S. mainlands' southernmost tropical chain of islands. Stretching 113 miles from Key Largo to Key West, "The Keys" as they are affectionately known, has plenty of activities for those seeking a romantic weekend away. For those couples wanting a luxurious and exclusive reprise from the world, Cheeca Lodge and Spa on Islamorada has long attracted celebrities and former Presidents. The Keys has something for everyone — Key West nightlife, sunsets at Mile Marker 1, snorkeling, boating, great dining, and simply just relaxing poolside with a tropical drink in hand.
14| Quebec City, Montreal (CAN)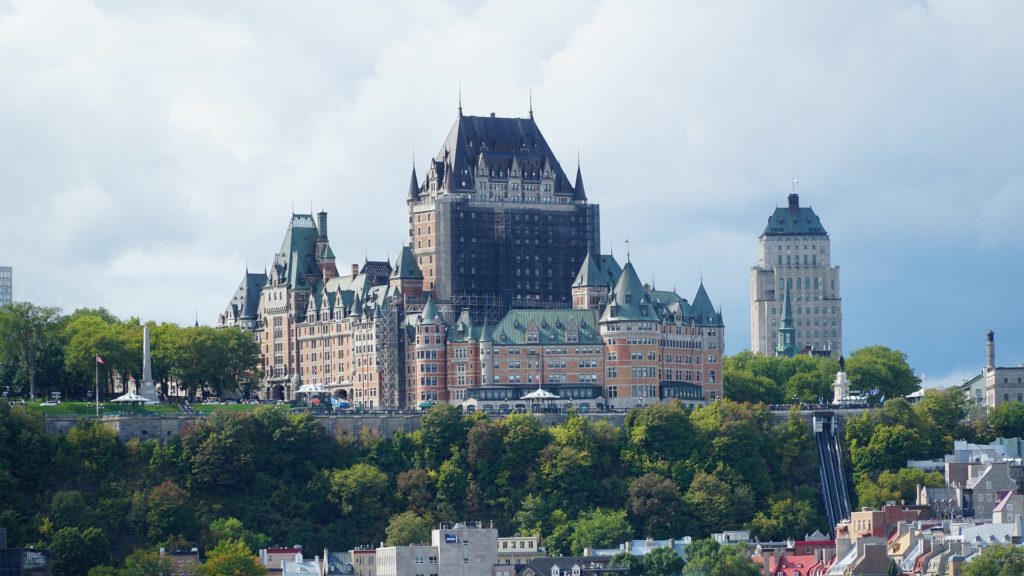 With the famous and historic Château Frontenac perched like a fairytale castle above the St. Lawrence River, Quebec City is North America's version of a quaint European-style city mixed with friendly Canadian charm. Quebec City also has the added prestige and distinction of being named a UNESCO World Heritage site. The historic Old Quebec area will enthrall couples with romantic sights both in the summer and winter months.
15| Prague, Czech Republic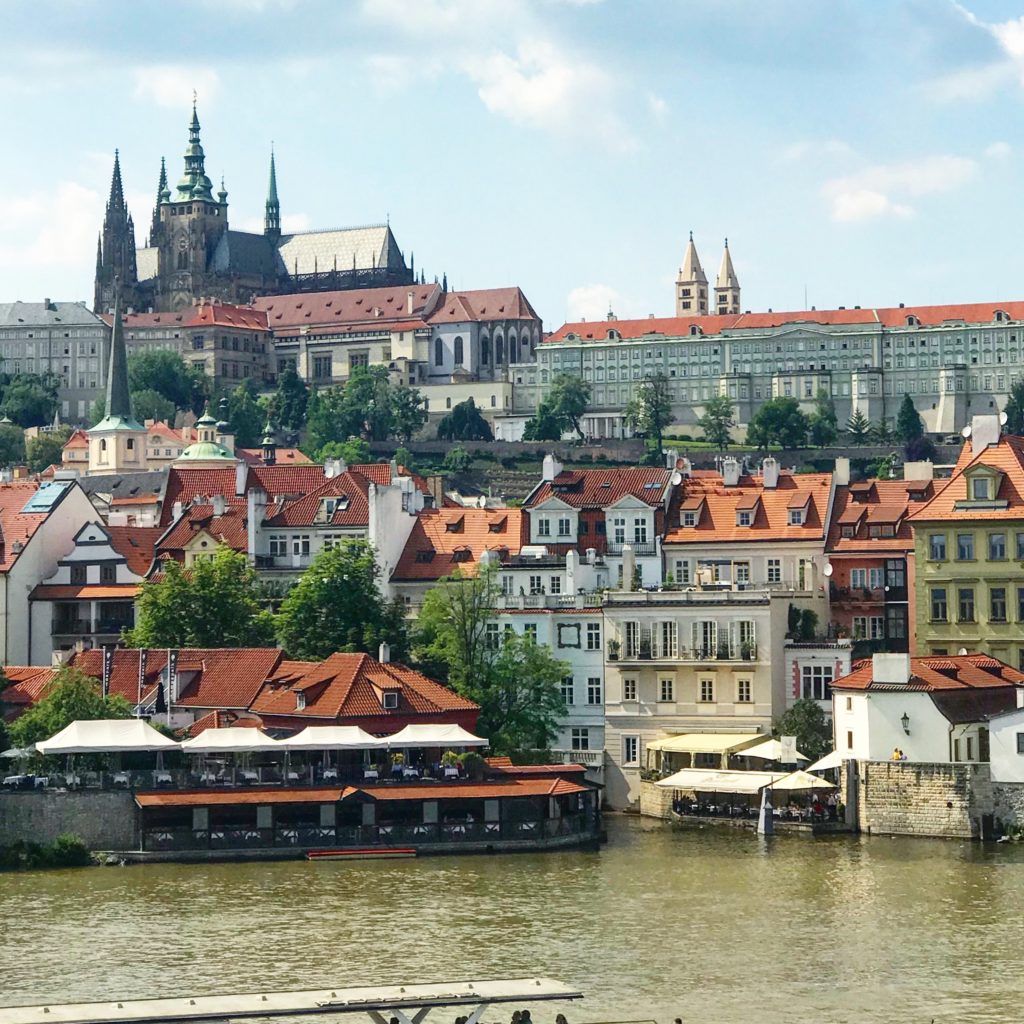 One of central Europe's most magical cities, Prague in the Czech Republic, makes our lists as one of the most charming and multi-faceted places for a romantic trip. From the storybook cobblestone streets of the Mala Strana to the tree-lined historic square of Old Town, Prague is a medieval wonderland of romance ready to explore. Notable places not to be missed: Prague Castle, The Jewish Quarter, Mala Strana, and Petrin Hill.
Let us know what city or location makes your list of top romantic places to visit. As always, be sure to leave a comment below and "Like", "Share", "Tweet", "Pin", or "Link" this article for your friends and family to read.
You may be interested in reading:
15 Things To Discover In Amsterdam
12 Romantic Things To Do & See In Paris
8 Reasons Why Prague Should Be On Your Travel Bucket List
15 Fun & Free Things To Do In NYC