Every city has its share of statues and monuments to honor its war heroes, famous residents, and important historical sites that visitors will want to see.  However, visitors to Prague will find that the city's statues and memorials go way beyond the traditional bronze statue of a famous person sitting atop a bronze horse.  This eclectic city, while it has its share of traditional monuments, is also home to some of the world's most unique and, should I dare say, quirky and bizarre statues.
From giant creepy crawling babies to statues that "pee", Prague is a whimsical city that may on occasion make you scratch your head and wonder what the heck were they thinking.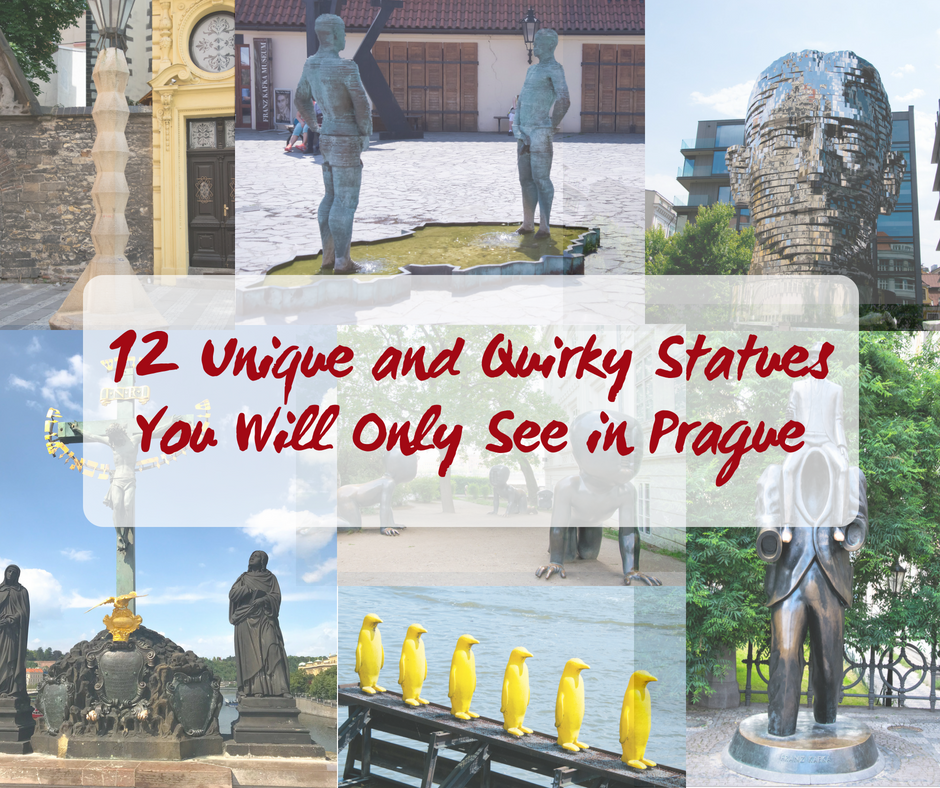 Here are the 12 Unique and Quirky Statues You Will Only Find In Prague:
1| Franz Kafka Memorial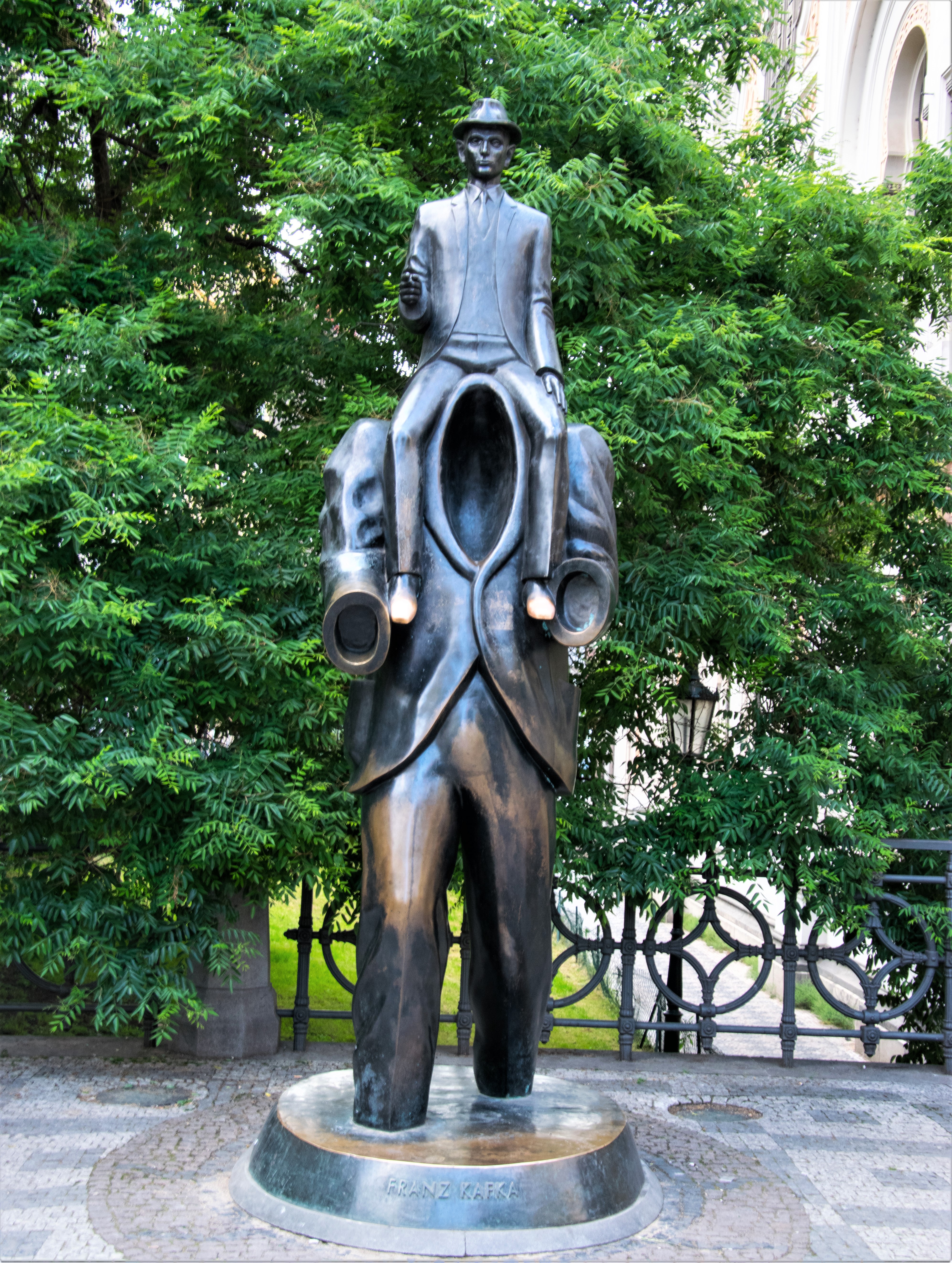 Located in the Jewish Quarter near Old Town, you will find this bronze statue of a smaller man sitting atop of a larger headless man.  This memorial honors the works of Franz Kafka, one of Prague's most famous writers.
2| The Hebrew Crucifix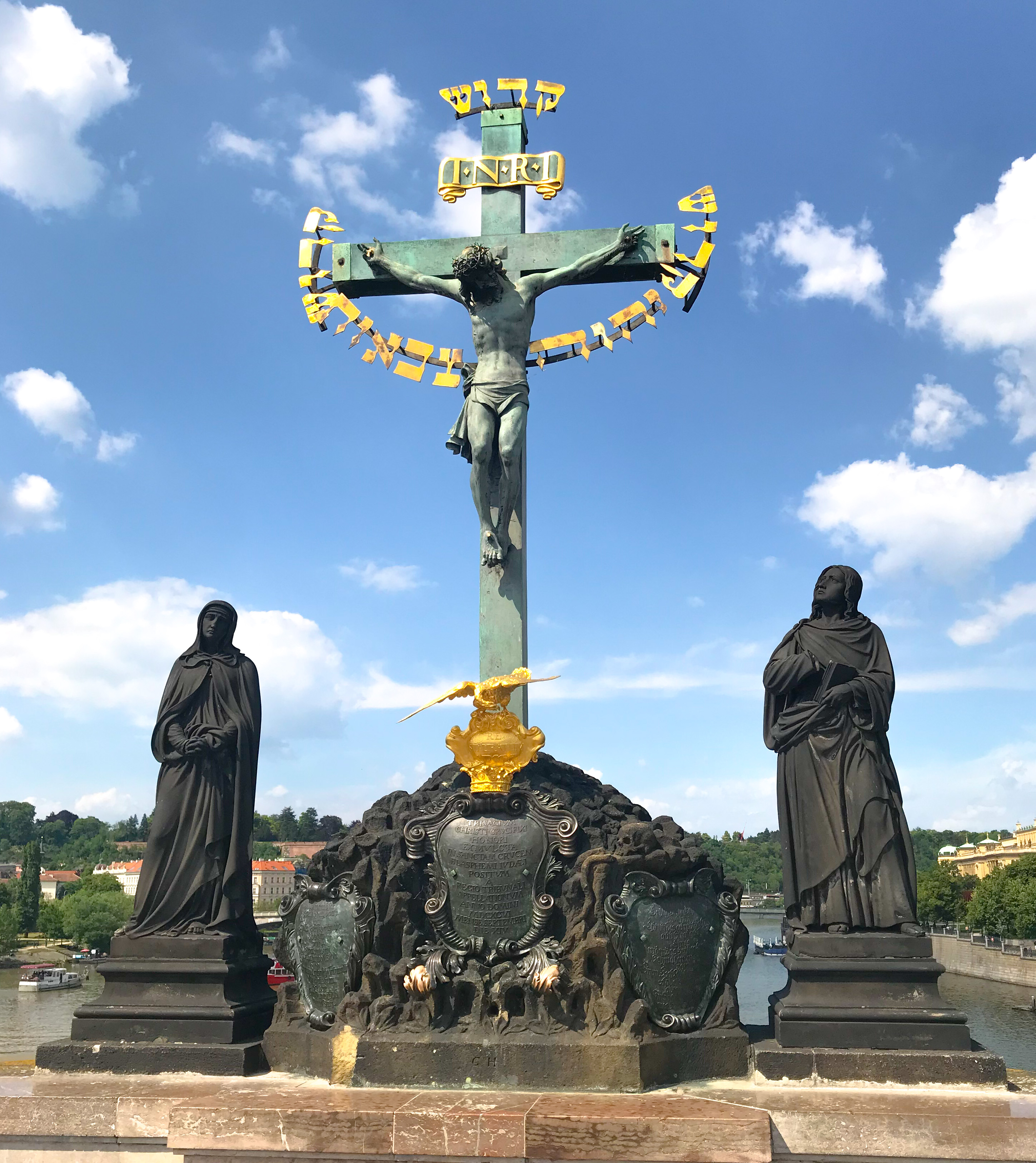 As you walk across the Charles Bridge (which connects Prague's Old Town to the Castle District and Mala Strana), you will see many beautiful statues adorning the bridge.  One, in particular, the gleaming Crucifix of Jesus with its gold Hebrew Lettering, has been a controversial statue from its very beginnings — which is why it is included in the list as a unique statue.  Legend has it, the Hebrew lettering was added by one of the city's rulers to dishonor one of their most prominent Jewish residents who refused to remove his hat when passing by the statue.  To dishonor him, the phrase "Holy, Holy, Holy Lord of Hosts" in gold Hebrew letters were added.  However, today, many people who cross the bridge only see a strikingly beautiful statue and just wonder what the letters mean.
3|  "The Piss"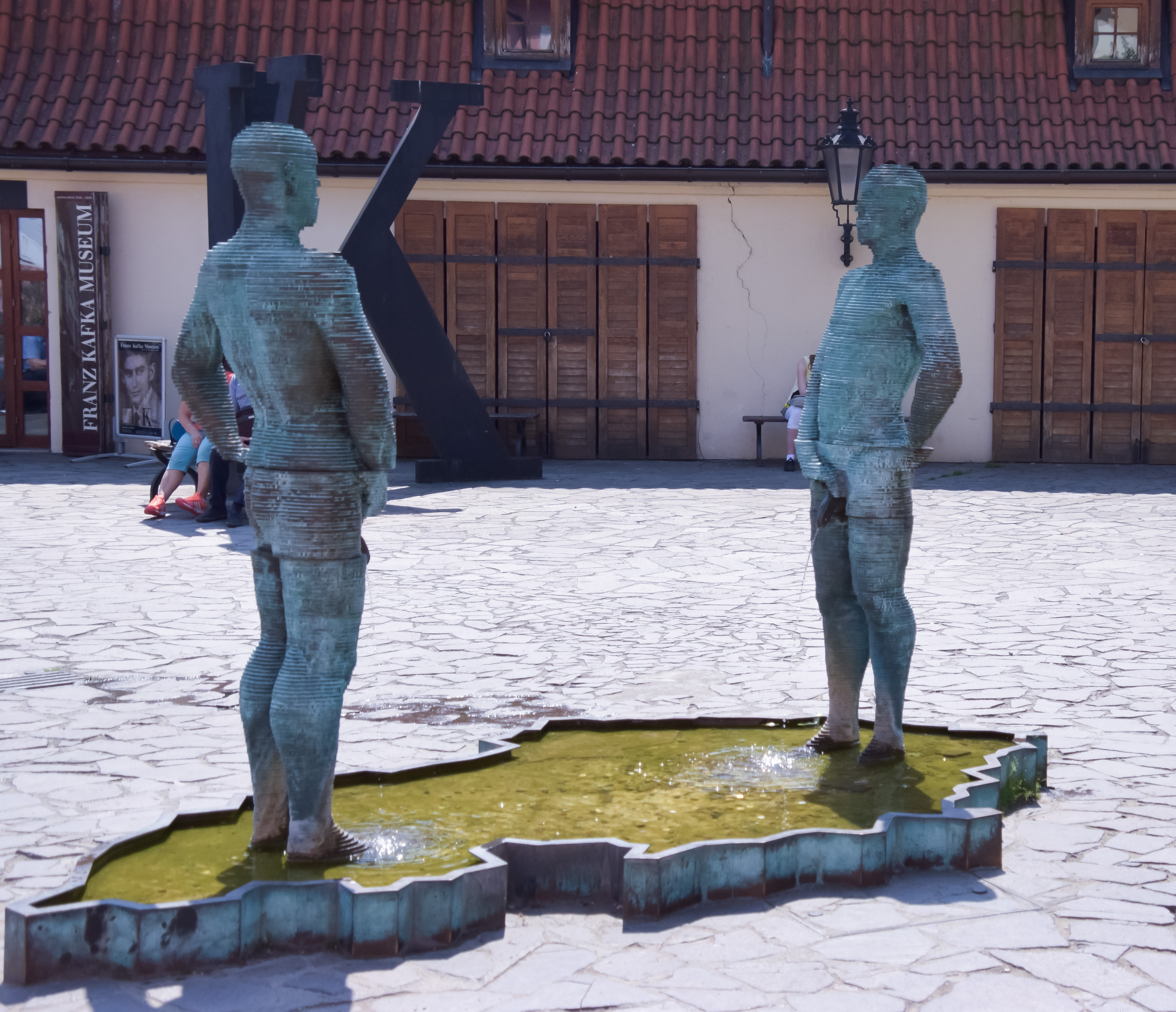 Located in front of the Franz Kafka Museum, this quirky animated bronze fountain features two men pissing into a pool shaped like the Czech Republic.  Visitors can text a message via code and the men will piss their message into the pool.   This is definitely a bizarre sight to see.
4|  The Water Mill Statue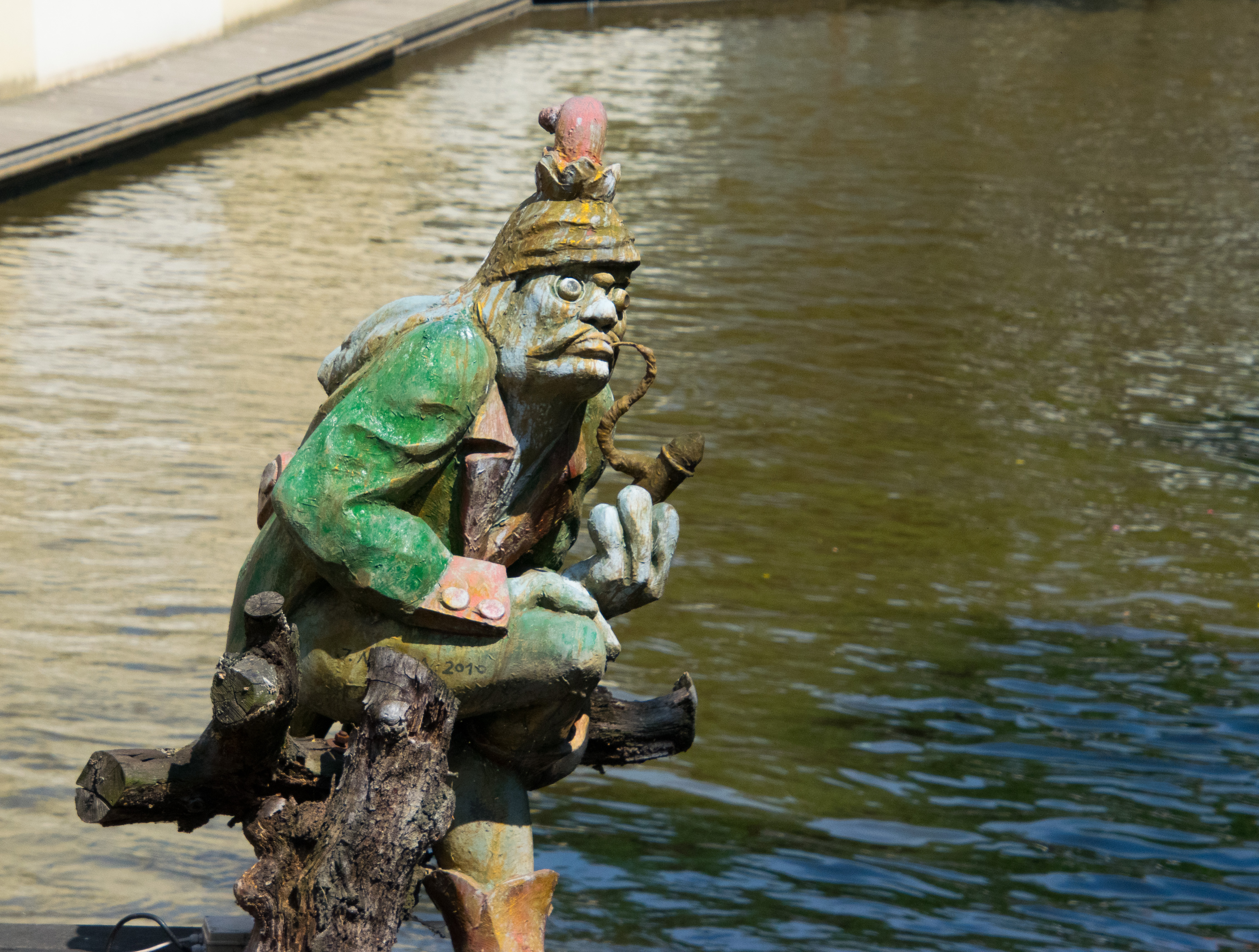 This interesting statue is easy to miss.  Sitting on a ledge near the Water Mill in Mala Strana, this salty old man statue can be viewed from the bridge that straddles the canal near the John Lenon Wall.
5|  The Yellow Marching Penguins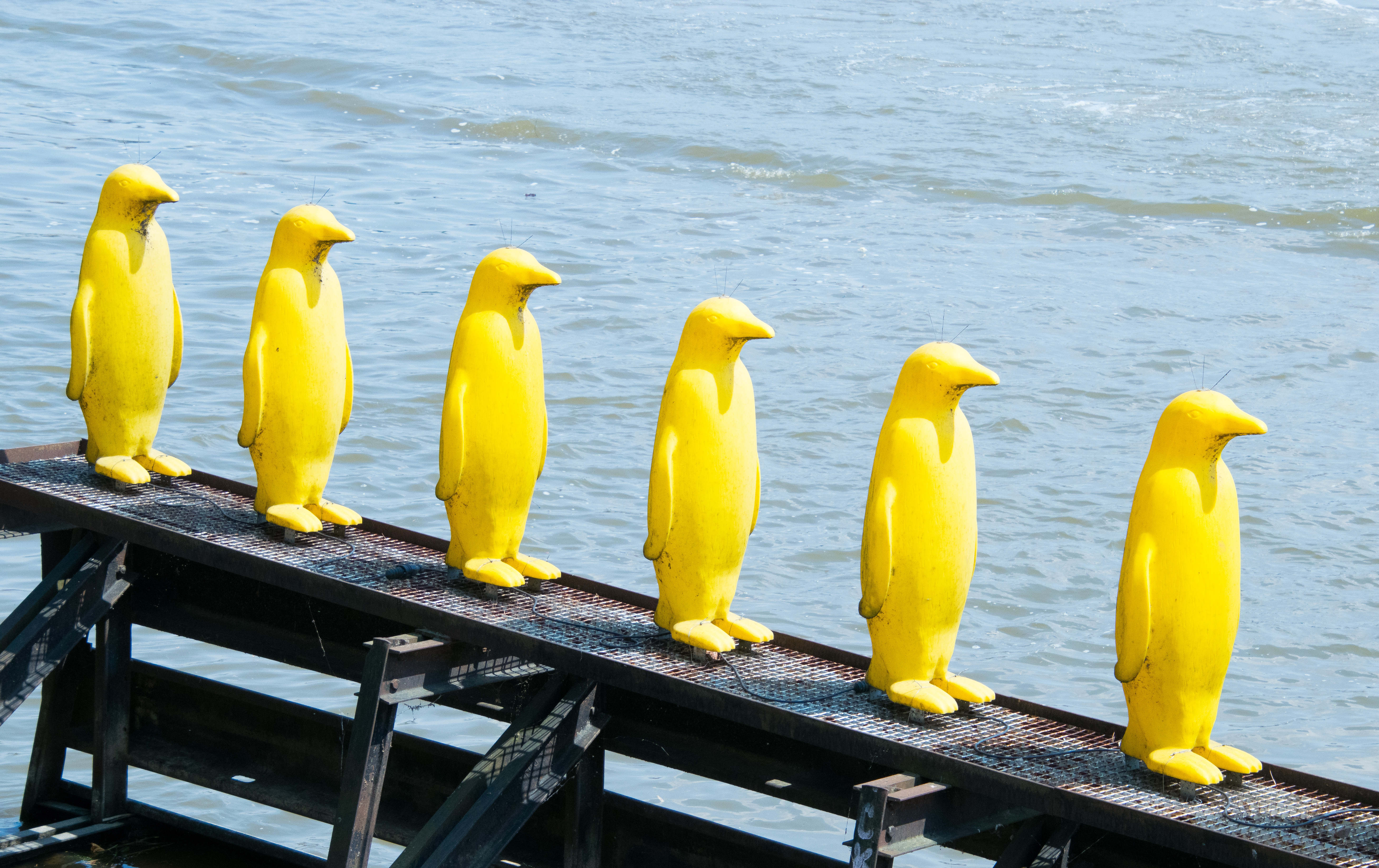 Walk through the serene Kampa Park along the Vltava River and you will soon discover the Yellow Marching Penguins.  Located on the river bank at the Kampa Museum, these bright yellow penguins appear to be ready to march off the pier and dive right in.
6| David Cerny's "Crawling Babies"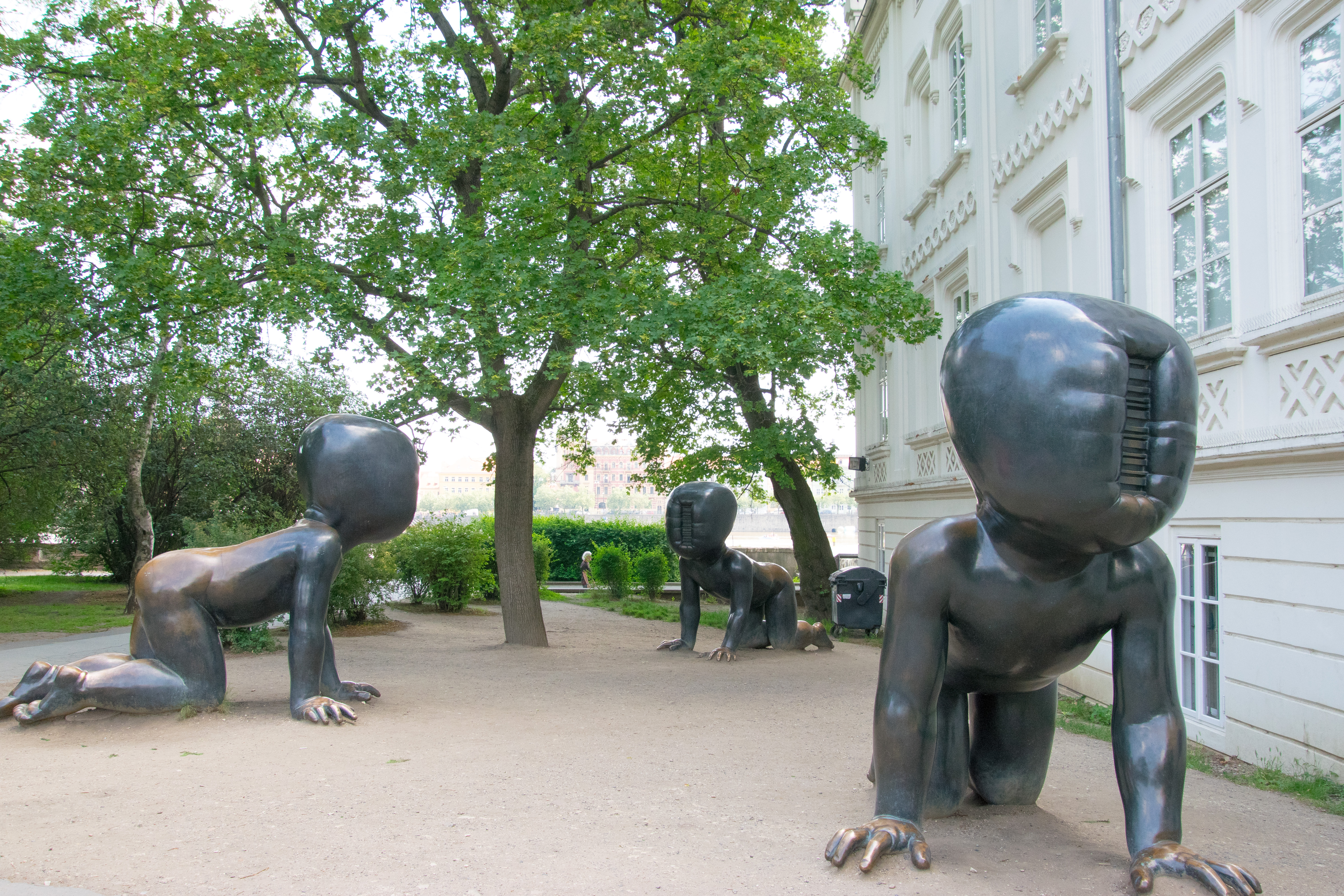 Just a few steps away from the Yellow Marching Penguins, you will find 3 enormous bronze crawling baby statues.  I, for one, found them to be fascinatingly creepy.  Each baby appears to be punched by some giant machine that created a strangely smashed face.  This is a popular site with visitors, who can be seen climbing on top of the "babies" and striking their best Instagram poses.  This is one of two locations where you will find David Cerny's "Baby Project" statues.
7|  Memorial to the Victims of Communism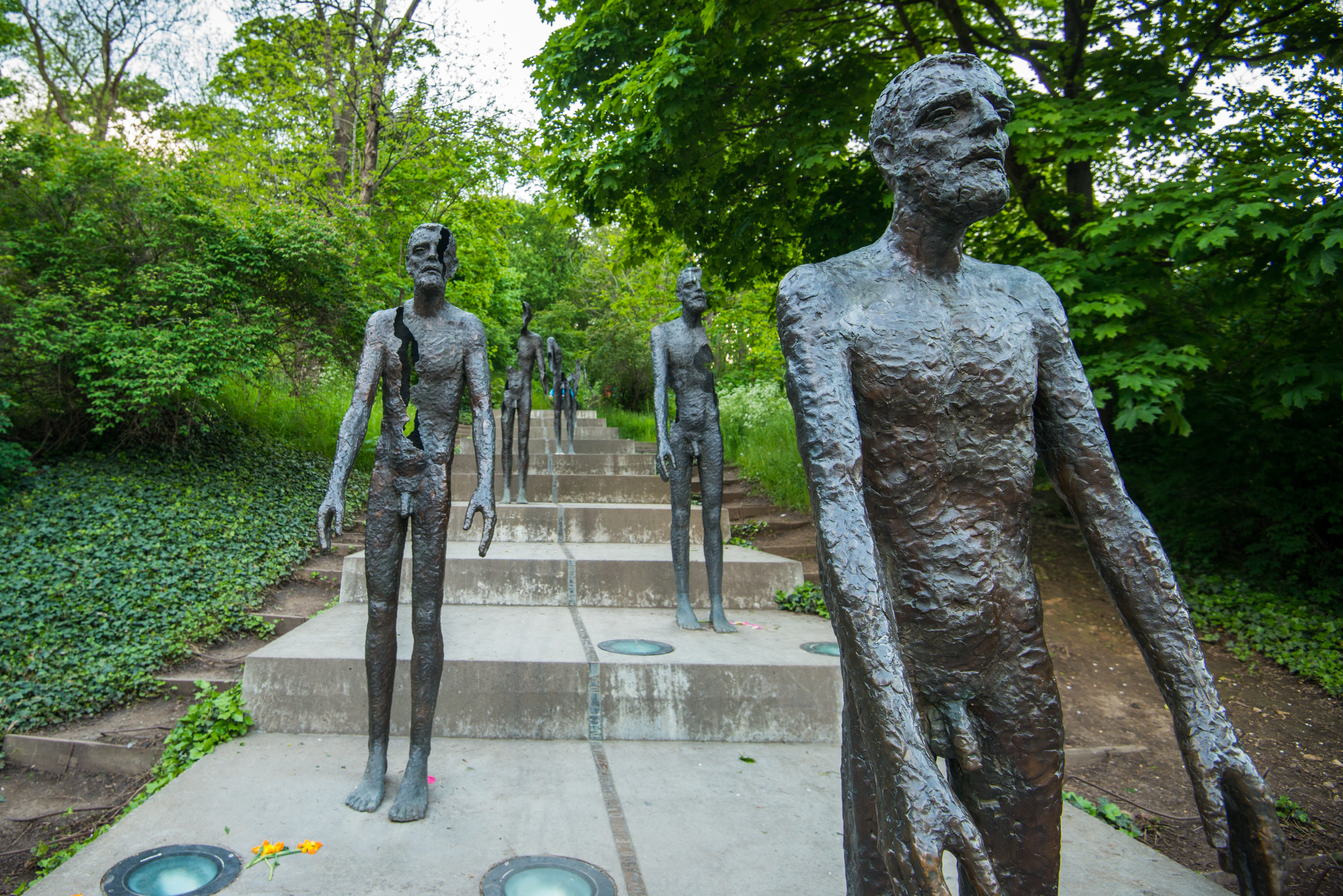 Located at the foot of Petrin Hill is a memorial dedicated to the victims of communism.  The memorial consists of several statues showing the decay of the human spirit.  This moving memorial is unique to the struggle the Czech people endured during their fight for freedom.
8| Man Hanging From An Umbrella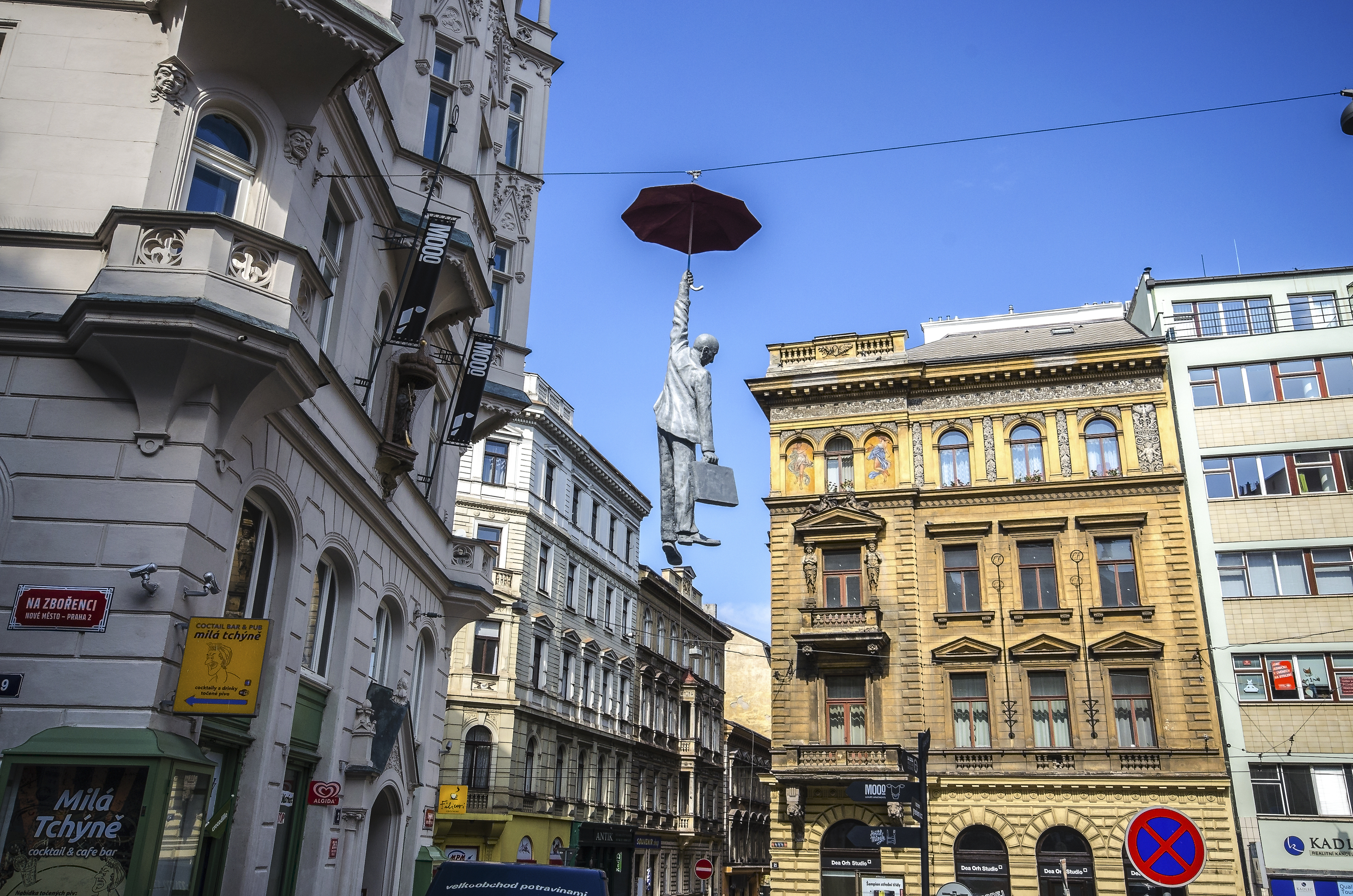 This statue is one that you might miss — unless you look up.  Located at the intersection of Na Zborenci and Odboru in Prague's New Town is where you will find this strange statue suspended in the air honoring the memory of Alphonse Mucha, one of the city's most famous artists.
9| Franz Kafka Statue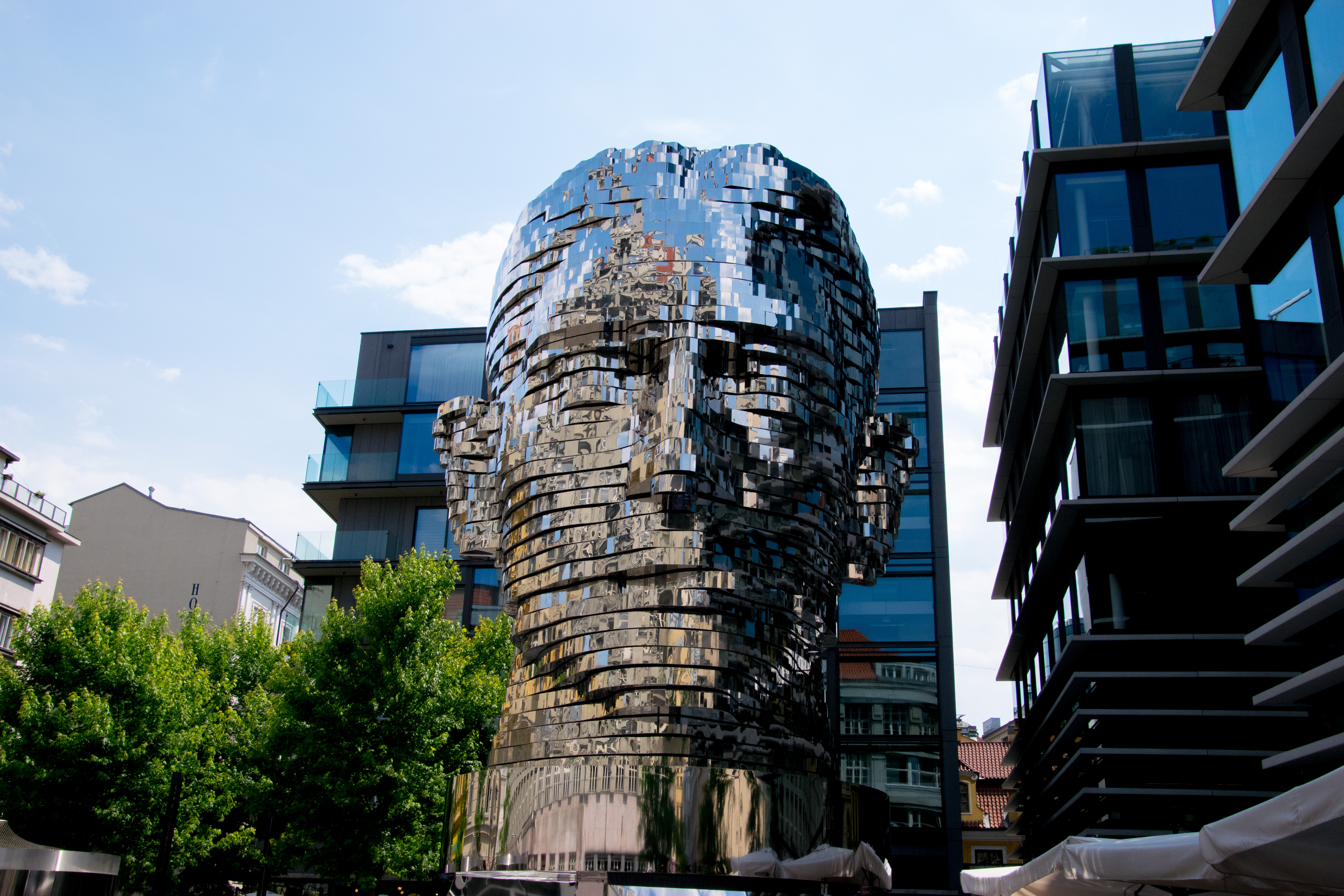 This beautiful mesmerizing chrome statue features the head of Franz Kafka spinning in a mind-blowing choreographed pattern.  This may, perhaps, be the city's shining gem of monuments.  If you can only see one statue, this is it.
10|  The Cubist Statue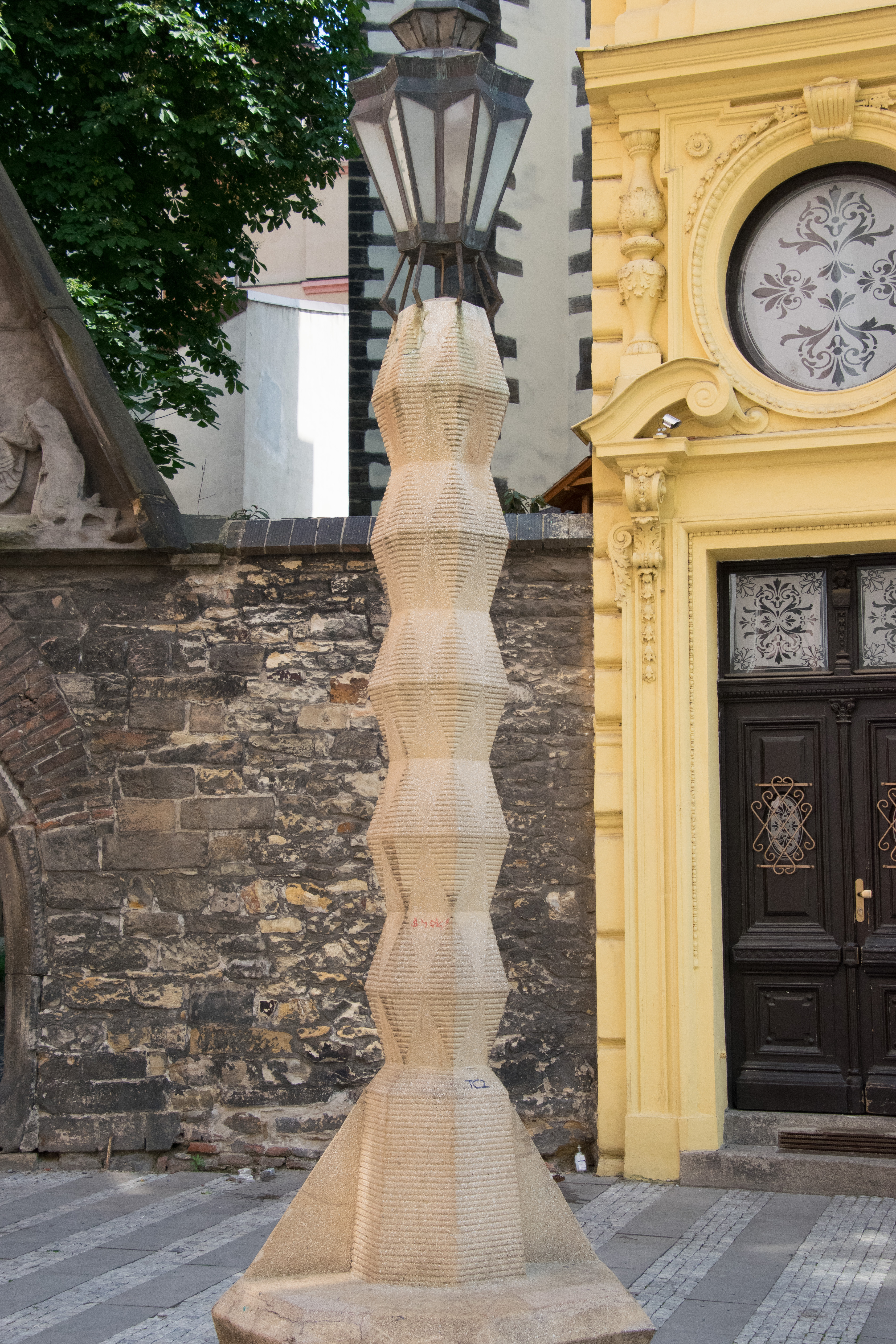 This statue of a lamp post showcases the city's popular cubist movement.  Tucked in an alleyway behind Wenceslas Square is where you will stumble across this masterpiece.
11|  The Hanging Man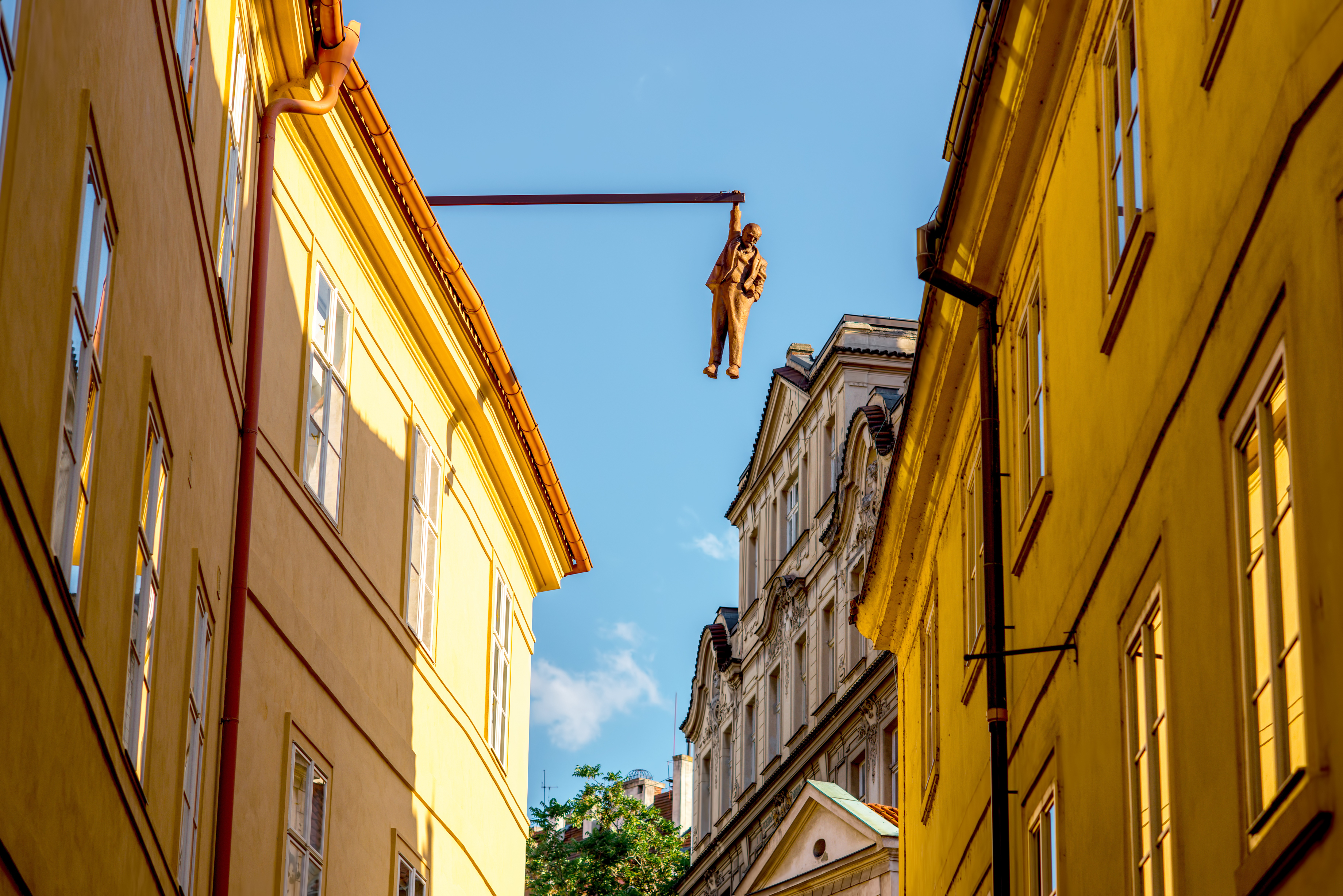 This second of Prague's famous hanging statues can be found on Husava Street between the Charles Bridge and Old Town Square.  The statue is said to be a depiction of Sigmund Freud hanging by one hand.  It is yet another bizarrely unique statue to see.
12|  Zizkov TV Tower Babies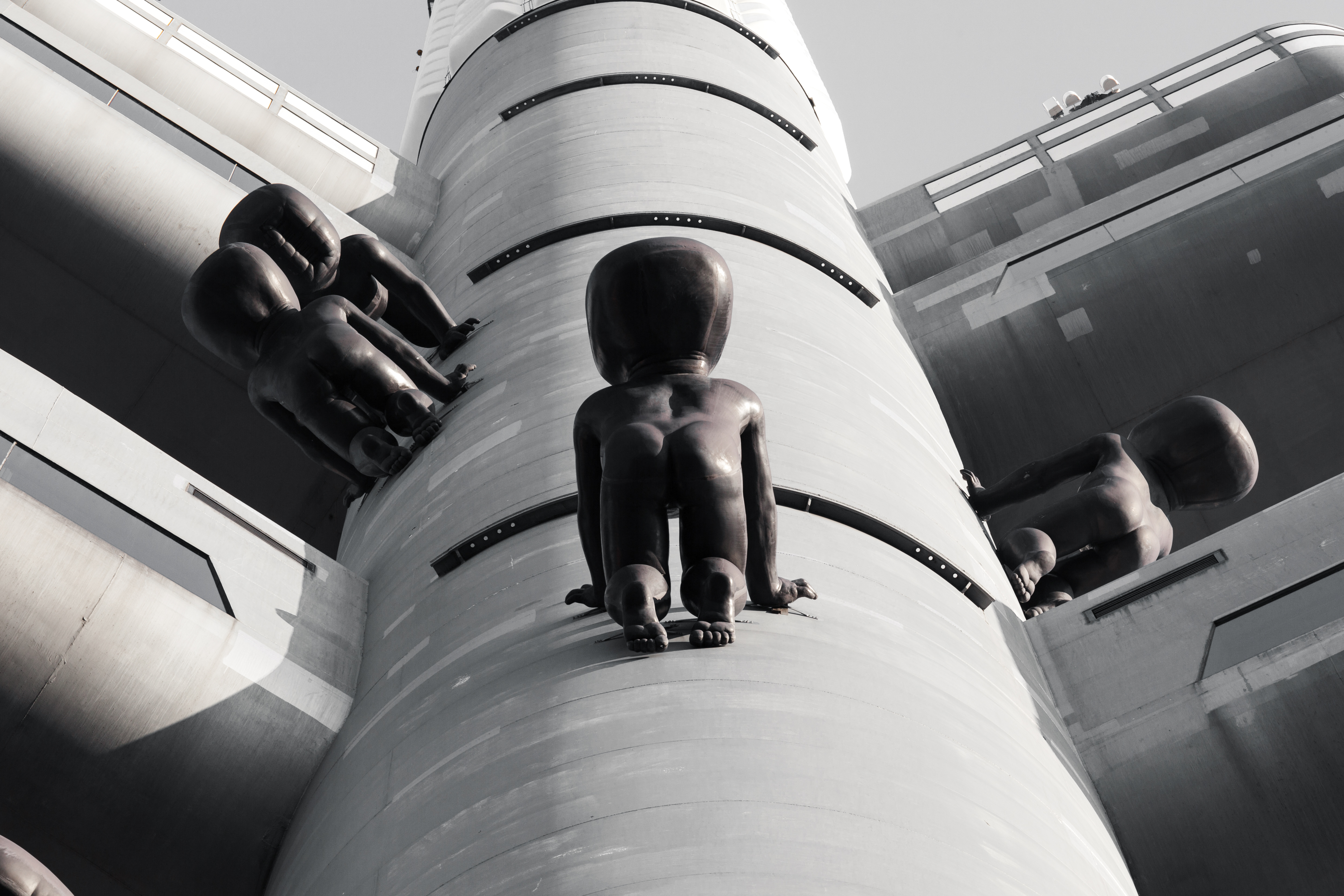 Another installation of David Cerny's "Babies Project" can be found on the Zizkov TV Tower.  The giant babies are crawling up the tower.  If you visit at night when the tower is lit up in the country's flag colors, the babies take on a freakish ghoulish appearance.
For more information on the location of each statue, click on the map's hearts:
If you've been to Prague or are planning to visit soon, please leave a comment about which of Prague's unique and quirky statues you most enjoyed seeing or are looking forward to seeing.
As always, if you enjoyed this story, please be sure to show some love and "Like, Share, or Tweet" this article.