With boredom levels rising across the U.S. during this unprecedented time of Social Distancing, a clever idea is starting to sweep across social media. The "Chalk Your Walk" movement is a challenge to create a way for people to enjoy the outdoors while providing walkers with beautiful art to enjoy in the process.
So, whether or not you have children who are looking for a way to release a little creativity, or you are just a big artistic kid at heart, let's grab some colorful pieces of chalk and get creative.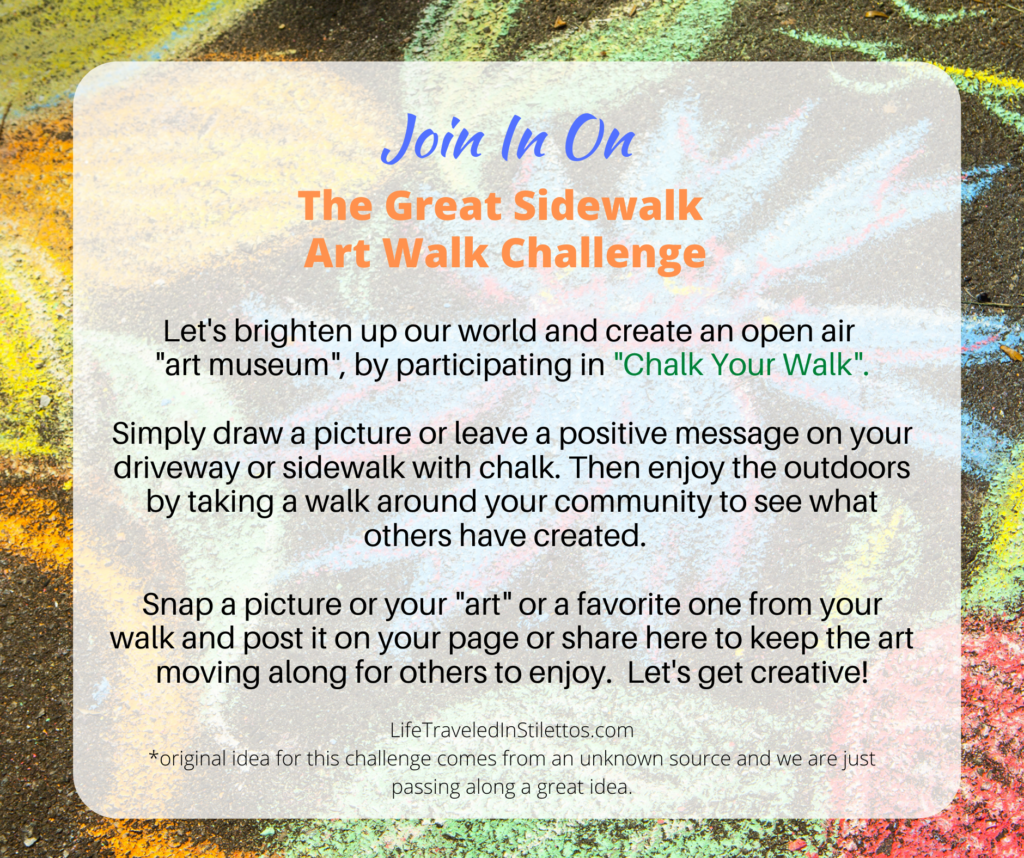 If you participate in this challenge, please leave a comment below with a picture of your art. We would love to see it!
Let's keep this going by, "Liking", "Tweeting", "Pinning", "Linking", or "Sharing" this great idea with your family and friends. Be sure to use the #ChalkYourWalk to spread your art worldwide.