If There Is A Heaven For Foodies, This Place Is It.
Located just minutes away from the city's downtown business and cultural districts is The Strip District, one of Pittsburgh's most unique, historical and vibrant areas.  Known simply as "The Strip" by locals, it is situated on a narrow strip of land hugging the Allegheny River to the north and extending south towards Liberty Avenue.  Many of its buildings and converted warehouses date back to the early 1900's, giving the district its authentic urban industrial vibe.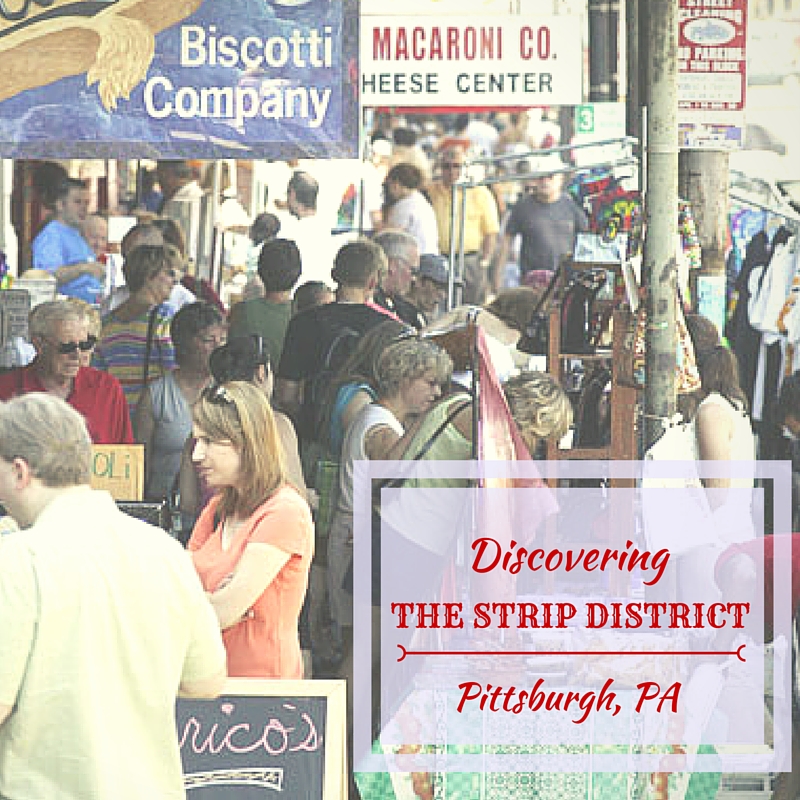 The heart of "The Strip", which covers one ½ square mile, is filled with bustling foot traffic, restaurants, cafes and a variety of specialty shops.  The majority of the district's activities take place between 16th Street and 22nd Street, bordered by Smallman Street and Penn Avenue.
Over the years, The Strip District has evolved from its original gritty industrial working warehouse section of the city, into a culturally diverse blend of Old-World charm and funky urban renewal. Loft-style apartments, condos, a hotel and the Senator John Heinz History Center have taken the place of rundown warehouses and factories.
The area attracts locals and visitors from all walks of life in search of imported gourmet food items, local artisan goods, gastronomical adventures, bargains and nighttime entertainment.  "The Strip" is a MUST SEE stop on your Pittsburgh vacation itinerary.
The busiest days to visit "The Strip" are on the weekends; with parking being somewhat difficult if you arrive during peak hours.  It was a Saturday just before lunchtime when my son, Matt, and I arrived and we did have to circle the area a few times before snagging a spot on Smallman Street in the paid parking section.  Patience is the key word here. Parking is remarkably reasonable once you find it — $6 for the day.
As you walk towards the main corridor located along Penn Avenue, your senses instantly become alive from the sights and sounds of the crowded streets; and your appetite is suddenly awakened by the aromas coming from the gourmet delights surrounding you.
This is the place "foodies" of the world will call heaven.  Every step you take, you are face-to-face with barrels of popped popcorn, just out-of-the-oven baked breads, freshly ground coffee, grilled street foods, aged cheeses, artisan chocolates and gourmet desserts — a dizzying assortment all vying for your attention and for room in your belly.
Matt, and I began our adventure at 16th Street and headed East on Penn Avenue.  Our journey took us past a myriad of street vendors selling everything from fresh cut flowers to souvenirs and everything (and I mean everything) Pittsburgh sports related.  This is a city that lives and breathes Black and Gold.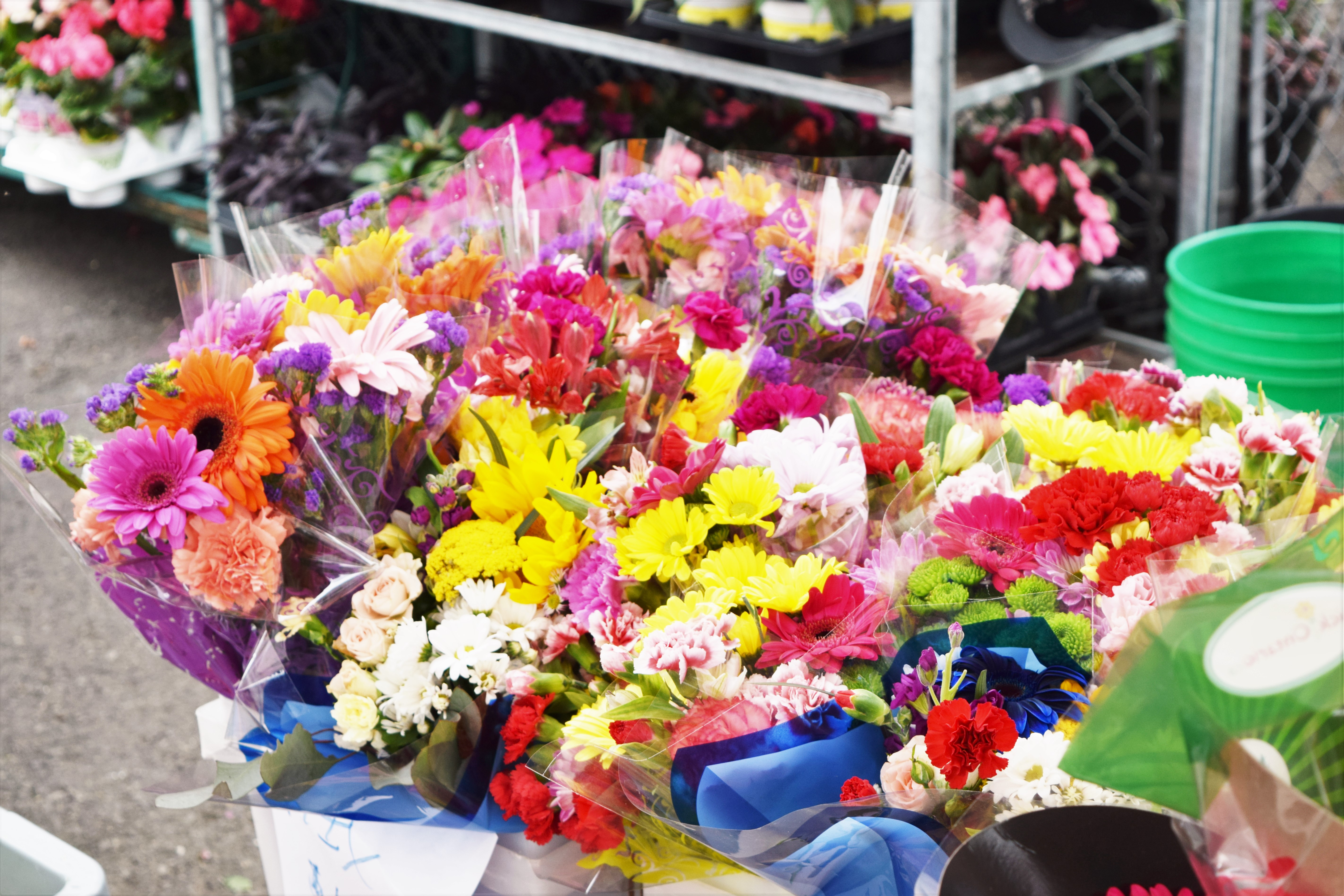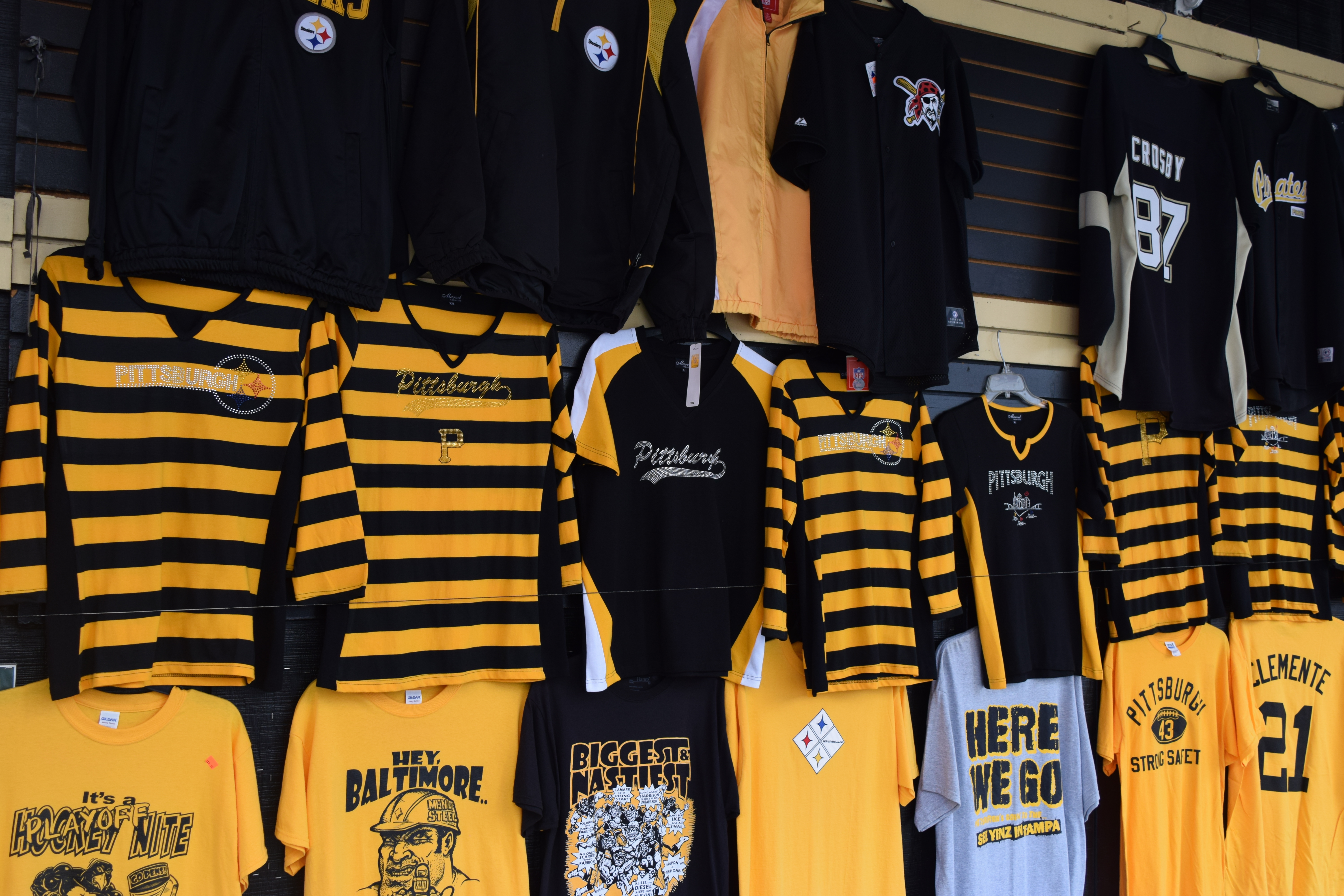 With our mouths watering and our appetites ready to be satisfied, it was hard to decide where to eat.  DeLuca's Diner was on the list, but with the line out the door and down the street, it didn't look like we would be in luck this trip.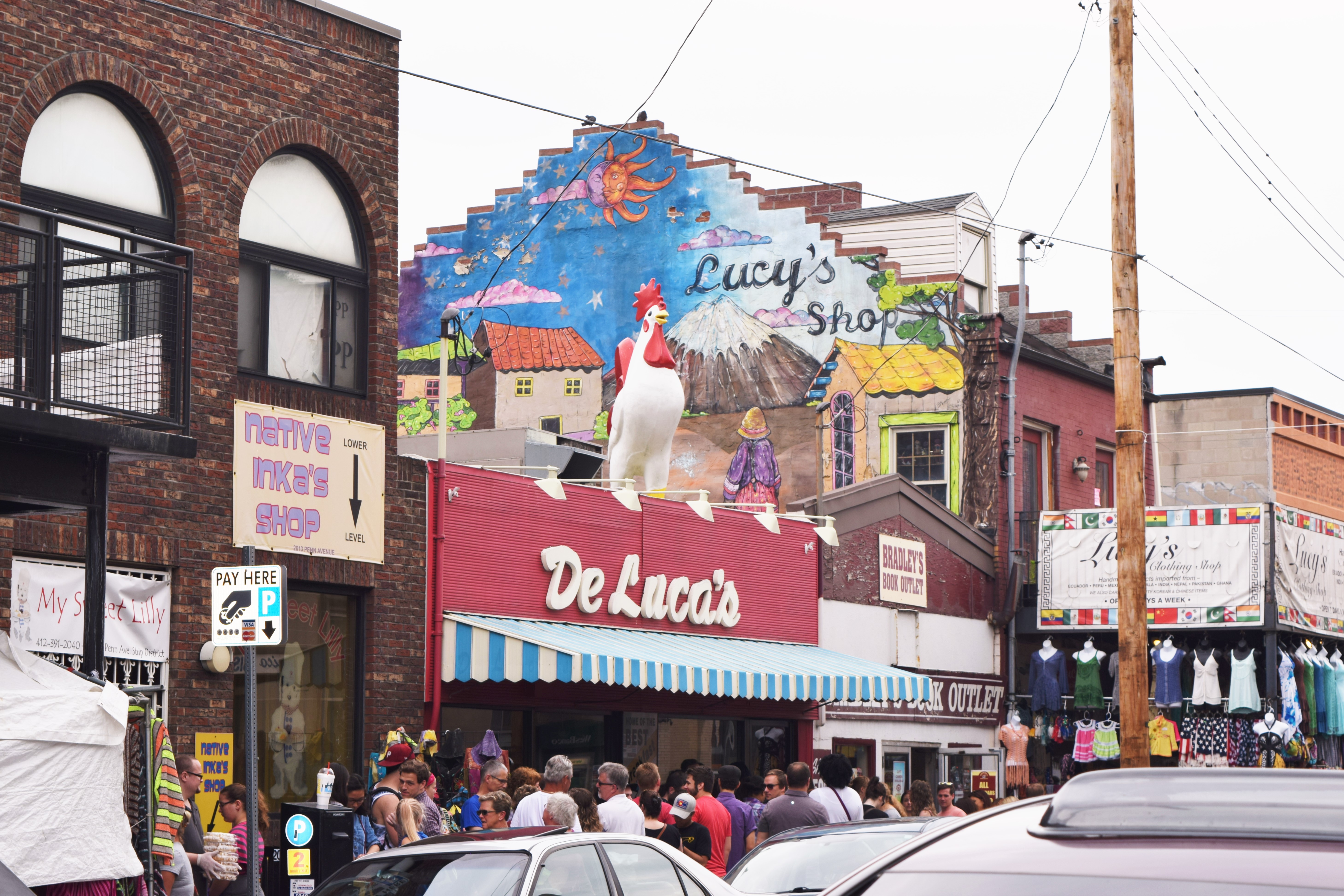 Matt and I, instead, decided to try a few items from some of the many street food vendors.  MoKabobs American Grille located at Penn Avenue and 17th Street was Matt's favorite. I, on the other hand, decided to order vegetable stir-fry noodles from a nearby vendor.  If you do not want to sit down for a meal or simply want to sample a variety of different ethnic foods, the street vendors are a fun and delicious alternative.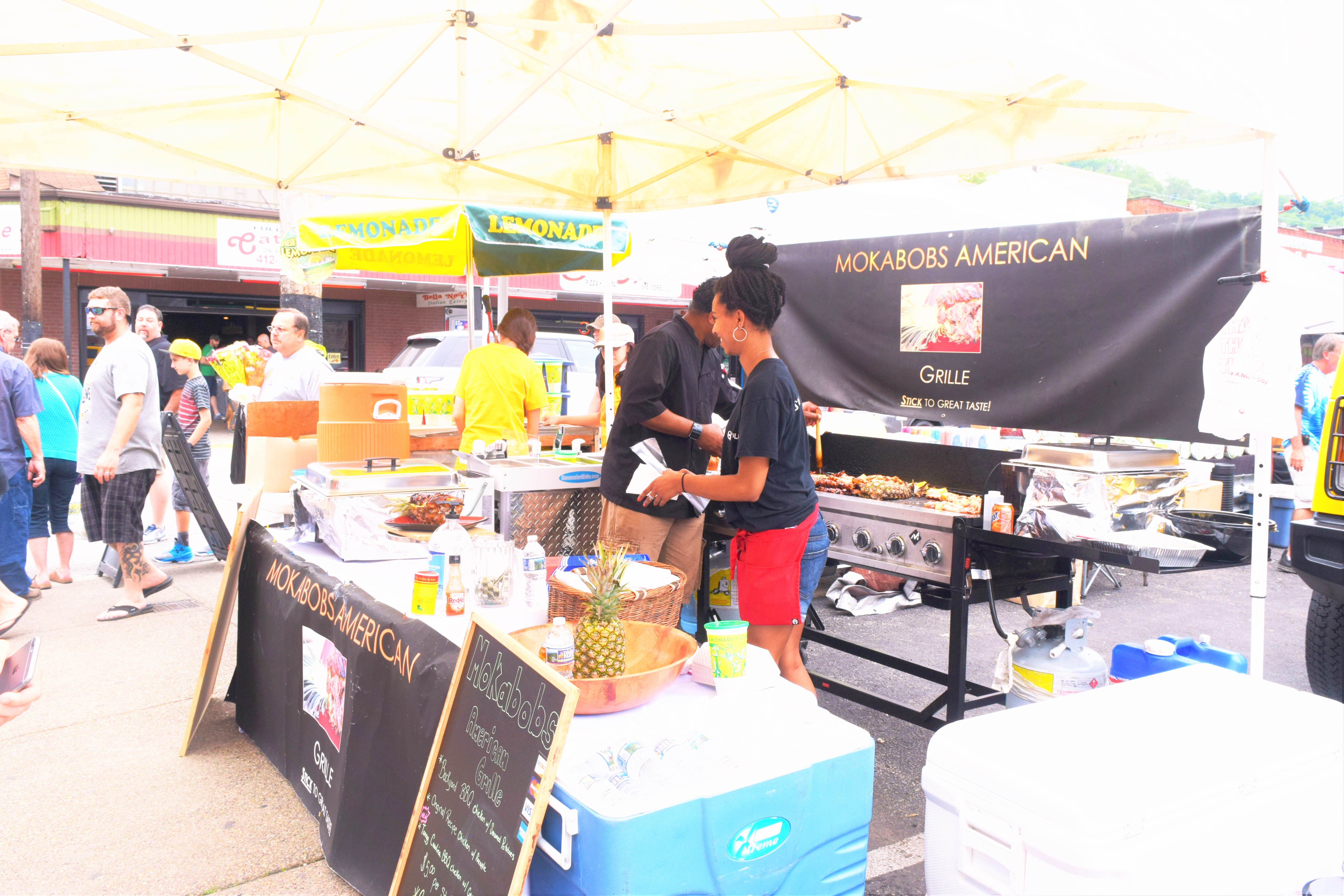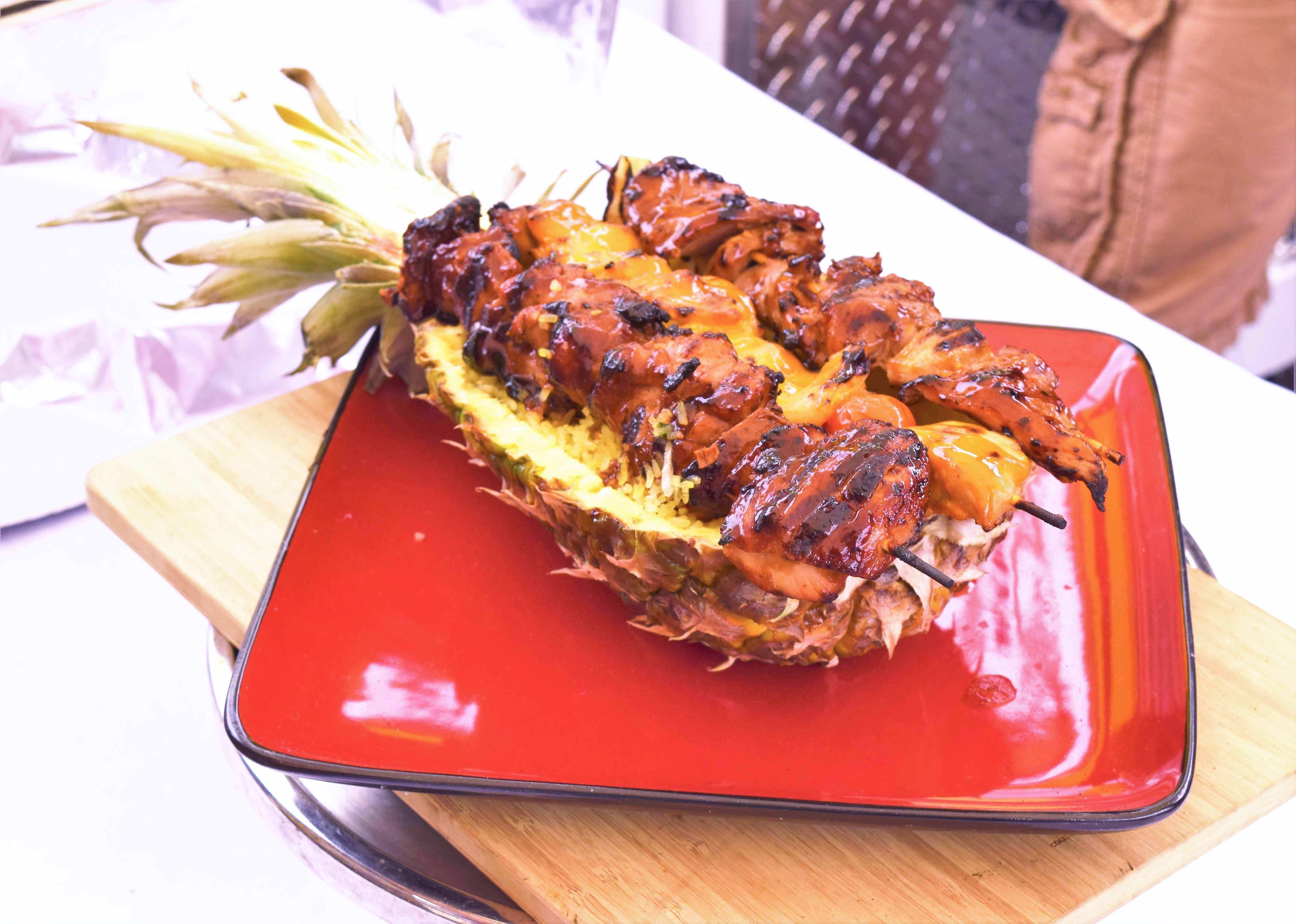 With our stomachs slightly filled (you must leave room for dessert), we went off in search of something sweet.  We hit the jackpot with biscotti from Enrico Biscotti (2022 Penn Avenue).  The assortment of flavors to choose from is amazing.  If you are looking for a cute place to eat, their cafe is tucked away in this alley.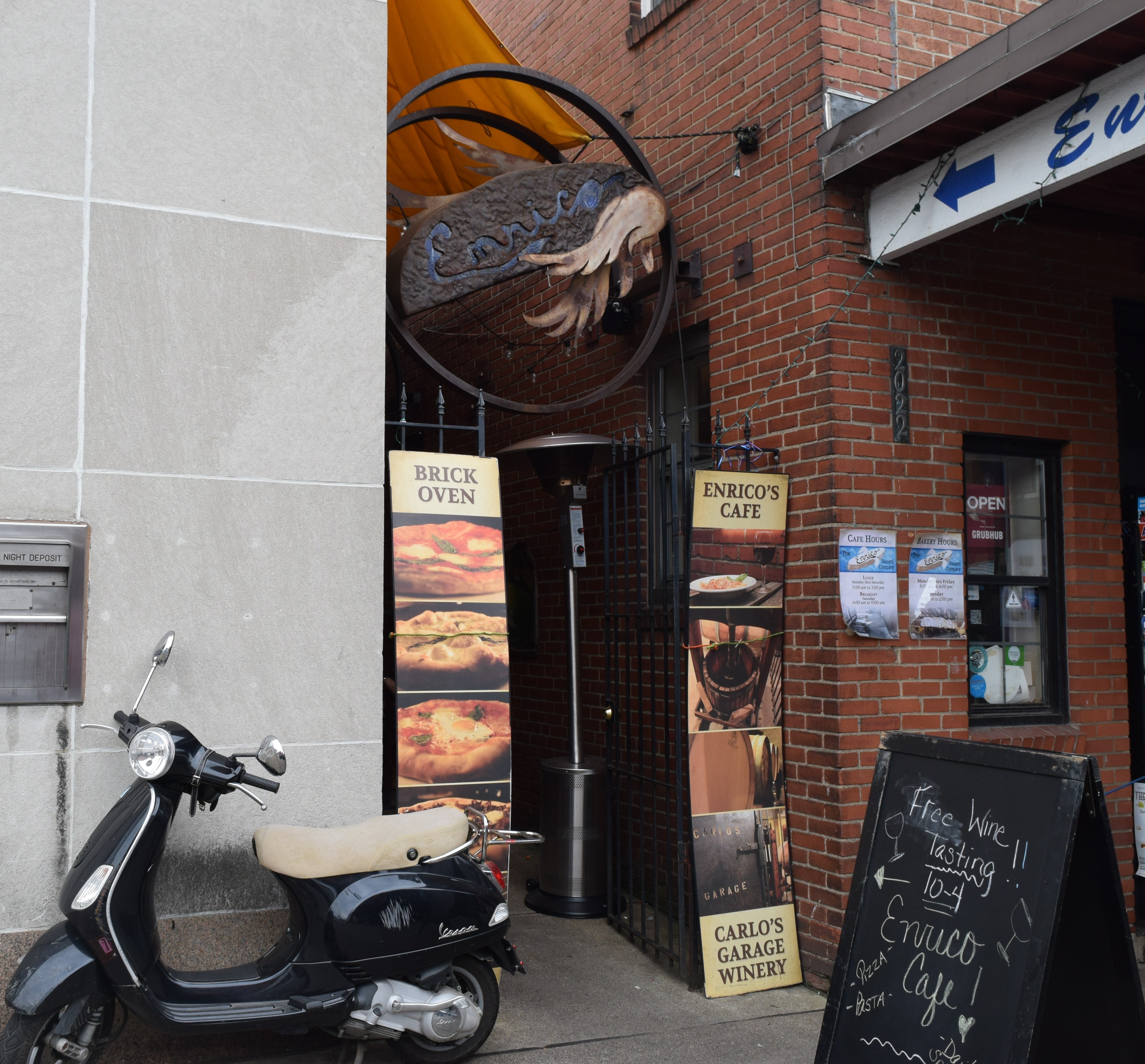 Do stop into Mon Aimee Chocolat (2101 Penn Avenue) and pick up several varieties of their melt-in-your-mouth chocolate.  Matt enjoyed the milk chocolate and caramel bars, while I had the best dark chocolate my taste buds have every tasted.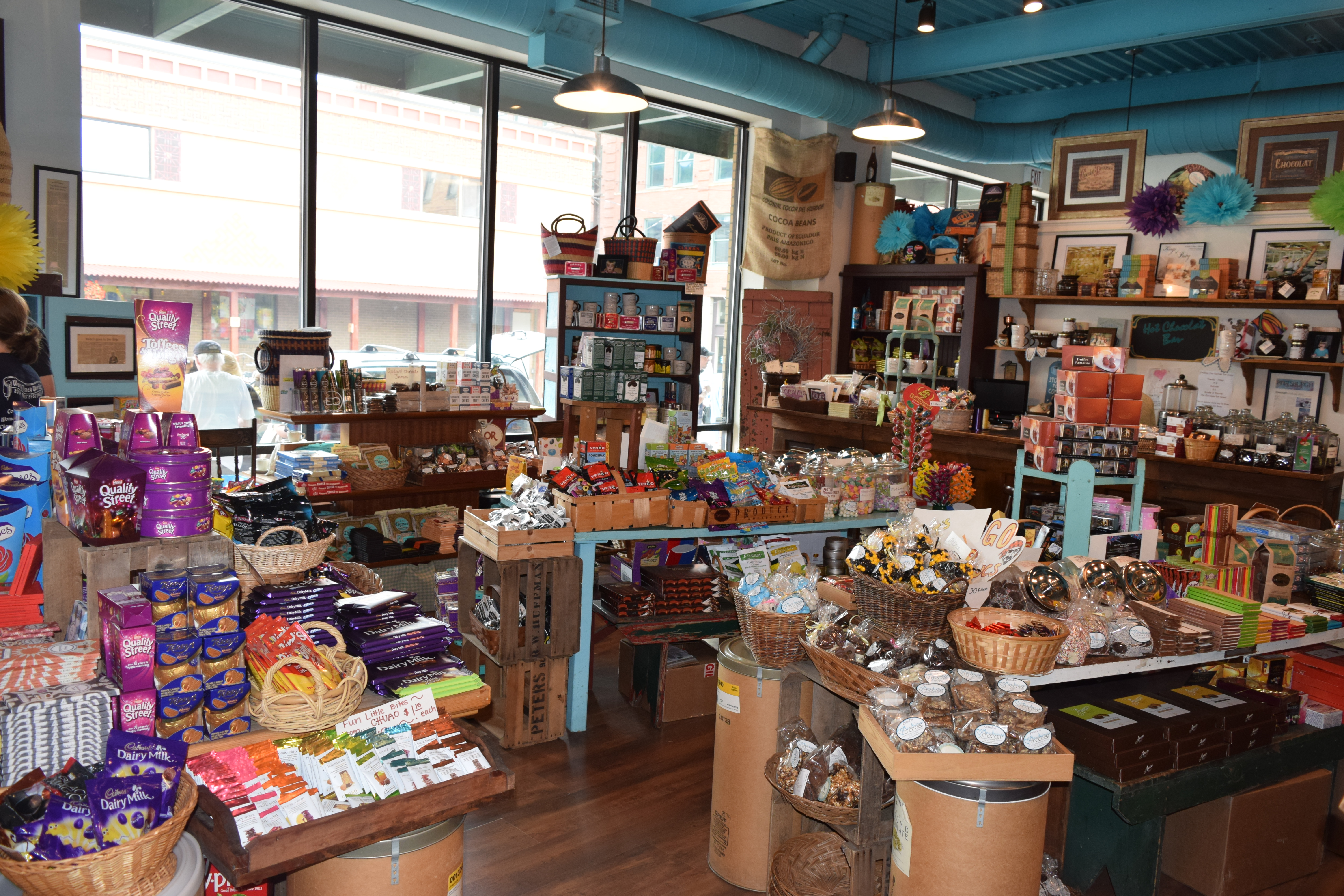 If your thing is doughnuts, you MUST visit Peace, Love & Little Doughnuts (2018 Smallman Street).  I wanted to buy out the entire store.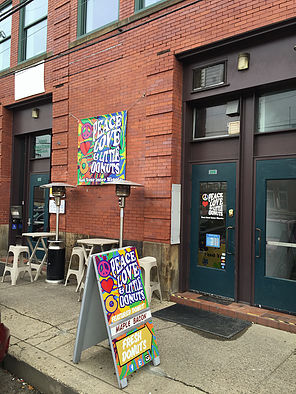 My Sweet Lily (2013 Penn Avenue) is the place to pick up desserts.  The variety and quality of their sweet creations is "to die for".  The lady fingers I purchased from My Sweet Lily were a huge hit at a family reunion I attended later that day.  Do make sure to stop by and pick up a box or two on your way home.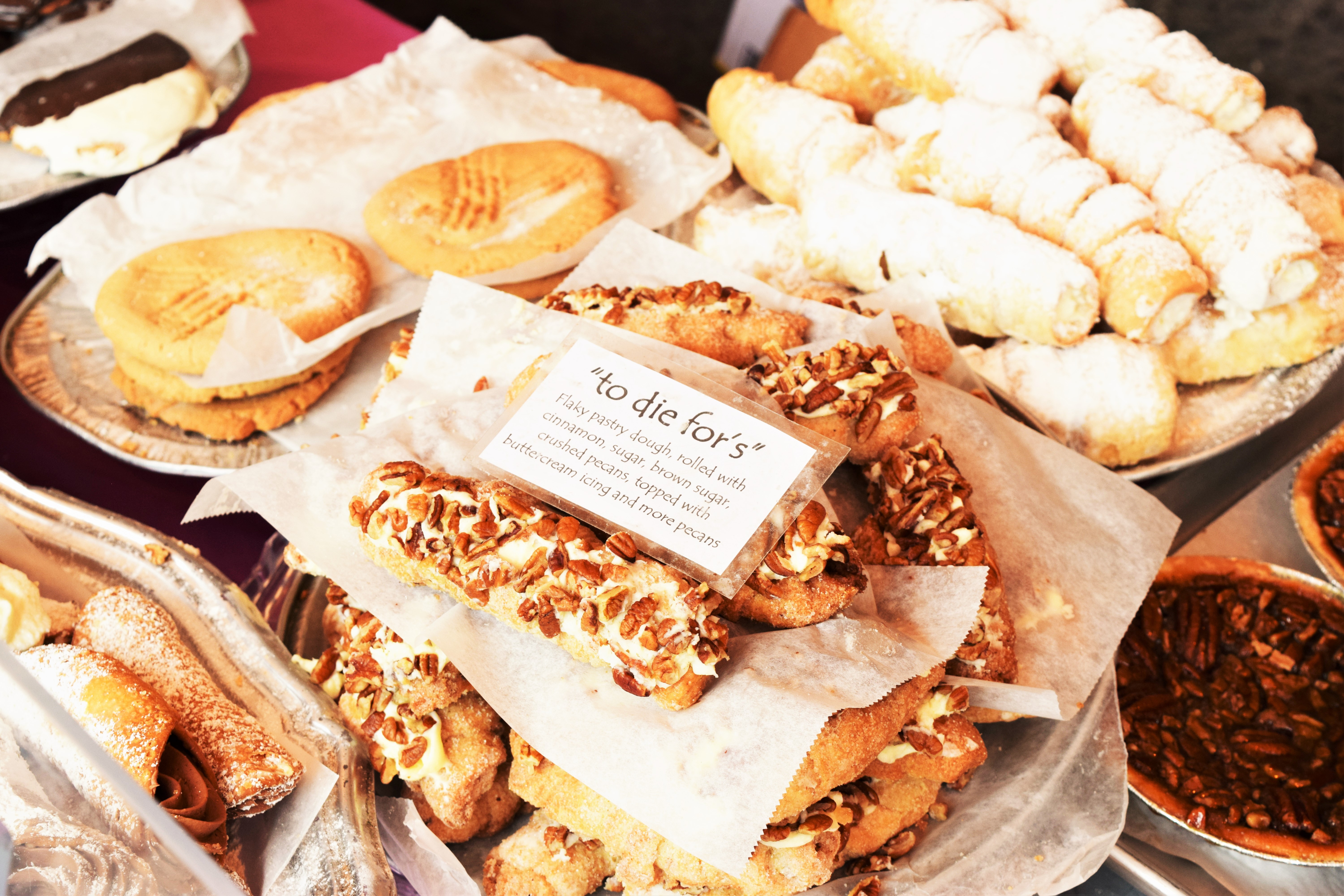 Other "Strip" favorites and famous landmarks to visit:
Primanti Bros. (46 18th Street). The original location made famous for their everything on the bun – coleslaw, fries, meat and the works.  Don't ask for anything on the side, you get it the way they make it and will love every bite.  Nothing fancy here, but you do get to experience a one-of-a-kind original sandwich and dine in an authentic Steeltown landmark.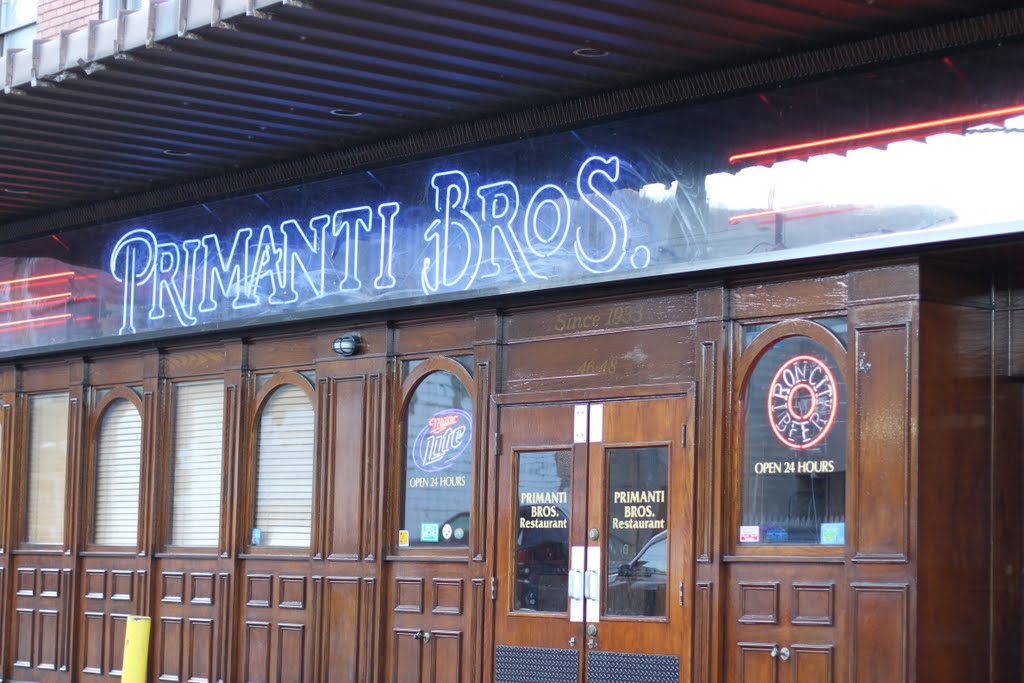 Roland's Seafood Grill & Iron Landing (1904 Penn Avenue).  Best view of "The Strip" from their 2nd story balcony and a popular place for lunch, dinner and nightlife.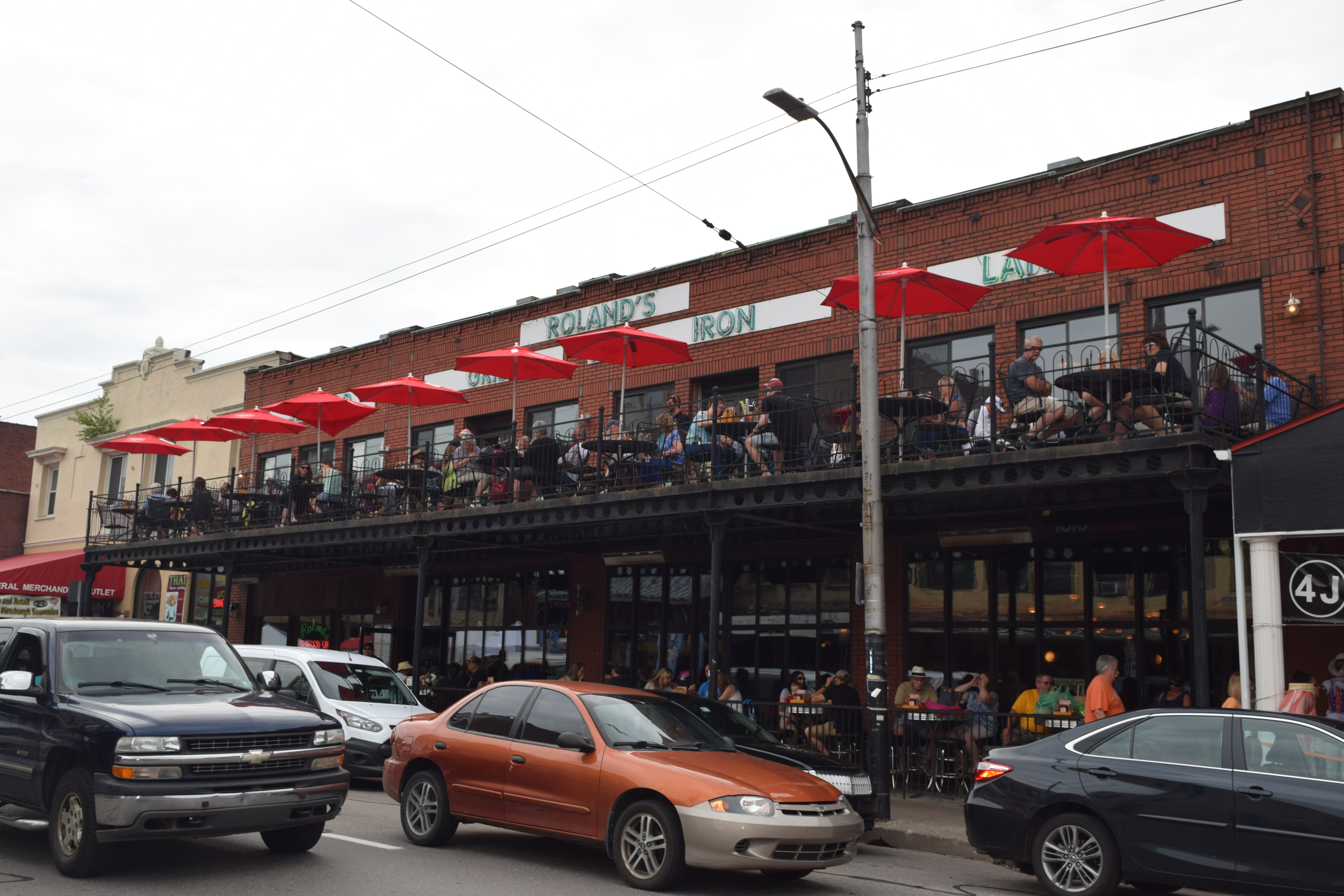 Pennsylvania Macaroni Co., known simply as "Penn Mac" (2010 Penn Avenue).  If you're looking for the finest in imported Italian goods, this is the place for you.  Their selection of cheeses is simply amazing.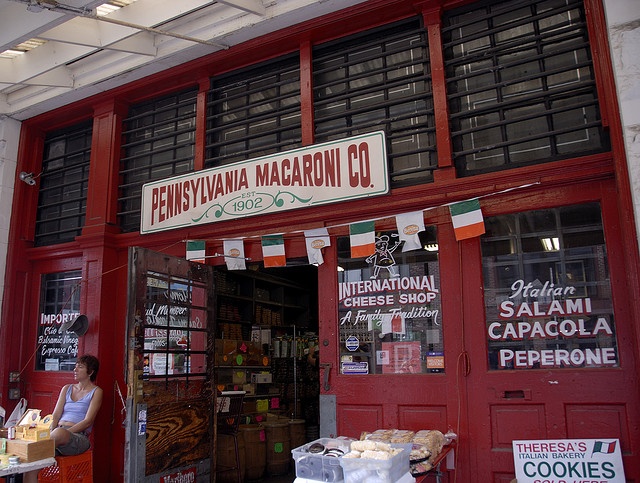 Wholey's Fish Market (1711 Penn Avenue). This is one of the best fish markets in the country.  Not only can you purchase fresh and reasonably priced seafood, you can also enjoy a bite to eat in their restaurant.  Fresh sushi and fried fish sandwiches are a hit with the local patrons.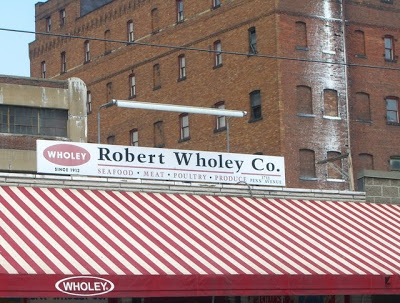 With our stomach's filled, my wallet a little (OK, a lot) lighter and my pants a bit more tighter, we had to say goodbye to our stop in "The Strip".  This place has become one of our favorite stops in the 'Burg.  Let us know what you love about Pittsburgh's Strip District.  We will make sure to stop by and check it out on our next trip to the 'Burg.