Shoreditch, London Graffiti Art
It's no secret that I'm drawn to art; it is the food that nourishes my creative soul.  Paintings, drawings, mixed media, quirky sculptures, music, photography, literature, theater – you name it – and you're sure to find me searching for and discovering it in my daily travels.  So, it's not surprising that on my recent trip to London, my adventures had me heading to Shoreditch – the "heART Beat" of London's famous street art scene.
Shoreditch, located in the East London borough of Hackney, is an area that has gone through an incredible artistic rebirth and transformation.  Gone are the dark days of Jack the Ripper and the gritty, poor, and crime-ridden streets.  Today, Shoreditch has become one of London's most vibrant cutting edge urban arts districts.  Home to some of the world's most famous street artists (including Banksy), trendy boutiques, hip bars and restaurants, this was a neighborhood that was begging to be explored.

Me exploring the streets of Shoreditch
What attracted me to the Shoreditch area was the opportunity to experience a different side of London culture (there is more to London than posh royalty and Big Ben) and, of course, the street art.  Colorful graffiti murals and art can be found around every corner and down every alleyway.  This urban art scene has been the inspiration for the explosion and rise in the popularity of street art districts popping up all over the world.  I chose to take the time to organically discover the area on my own, but for the visitor wanting a more in-depth story behind the paintings and artists, there are several inexpensive Art Walk Tours you can take.
The things I loved most about Shoreditch:
1| It's an authentic urban neighborhood
Shoreditch is a bit edgy, a bit hip and a whole lot of urban energy. If you're not sure where to start your adventure, begin at Brick Lane  — it's the heart of Shoreditch and easy to locate.  From there you can explore the many streets that weave between Brick Lane, Commercial Street and Bethnal Green Road – the geographical boundaries of where you will spend the main part of your exploration.

The buildings of Brick Lane
2| Brick Lane
This is the central hub of Shoreditch, lined with independent boutiques, vintage shops, pubs, and eateries.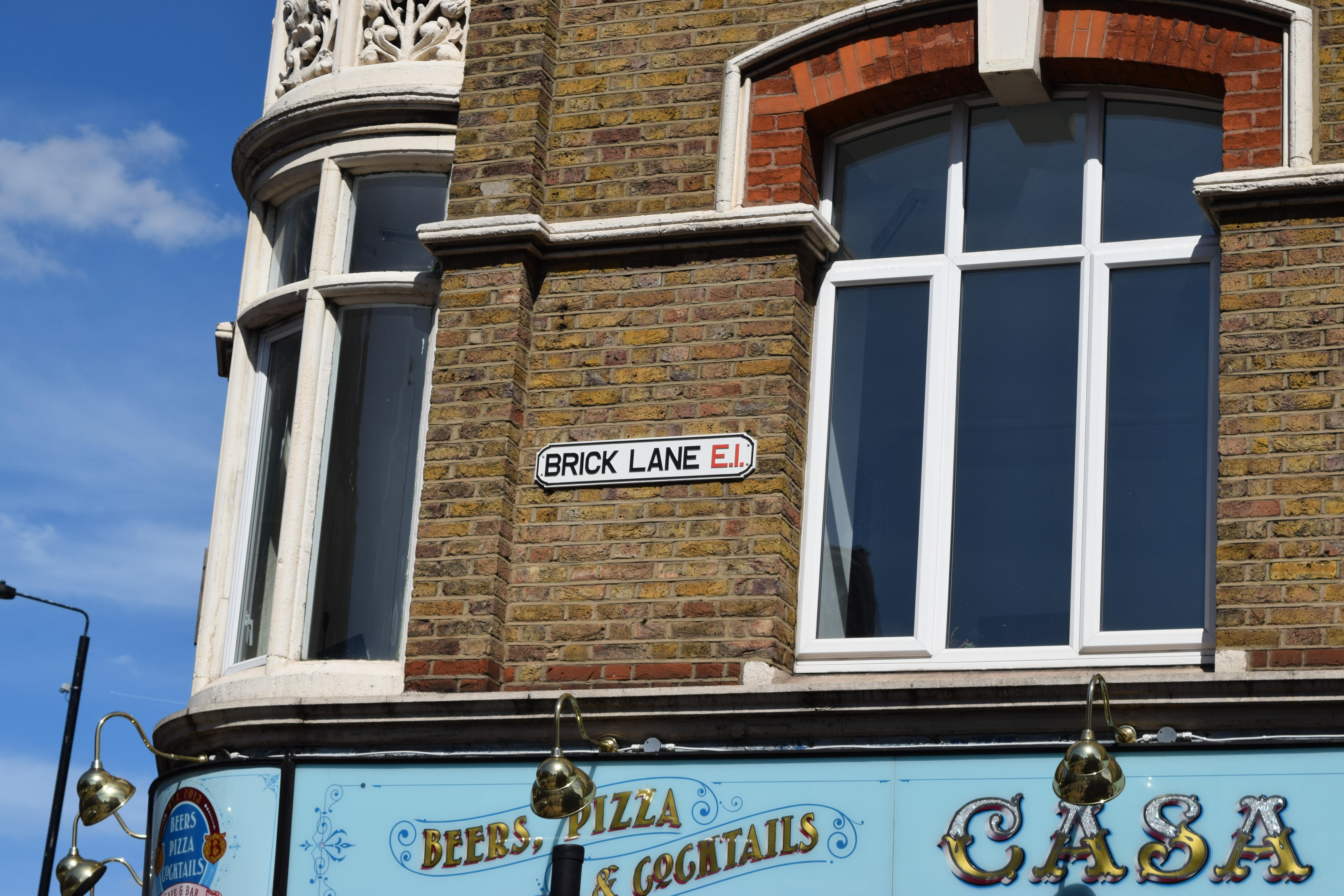 3| Beigel Bake
Make sure to stop by Beigel Bake on Brick Lane, the oldest bagel shop in London. This 24-hour bakery serves a variety of mouth-watering delights and produces almost 3,000 bagels daily. You can't miss it. The lines are out the door.

Seriously good bagels
4| Vintage and independent boutiques
Shoreditch is a paradise for shoppers looking to get away from the corporate chains and purchase one-of-a-kind items.  Two of my favorites were, Rebels Alliance located at 64 Sclater Street and We Admire located at 13-15 Great Eastern Street.  Rebels Alliance's vintage motorcycle vibe carried a beautiful assortment of vintage leather jackets and originally designed t-shirts.  We Admire sells a variety of original artistic t-shirts designed by many of the world's most talented artists and photographers.

Inside Rebels Alliance
5| Boxpark
London's first pop-up mall is an eclectic mix of shops and restaurants constructed out of old railroad boxcars.
Image Credit: Flickr
6| Love Locks of East London
Londoners and visitors have been locking their eternal love on a fence surrounding the vacant Bishopsgate Goods Yard opposite of Shoreditch High Street Overground station.

Love Locks of East London
7| The street art
There is no shortage of incredible graffiti art and stunning murals to see all over Shoreditch.  The area is literally one gigantic open-air museum of swirling artistic creations.  Do take the time to explore the side streets for some hidden gems.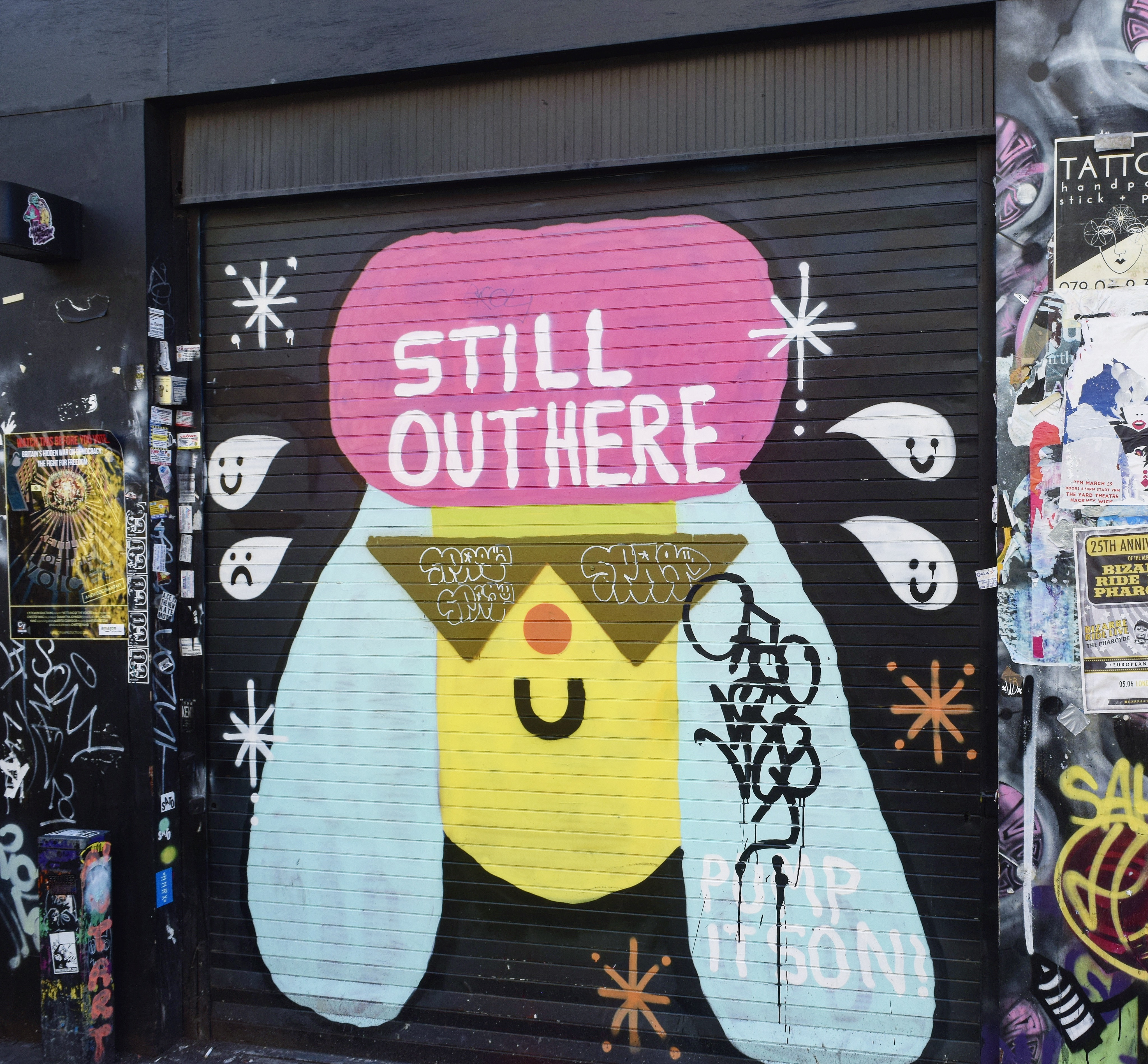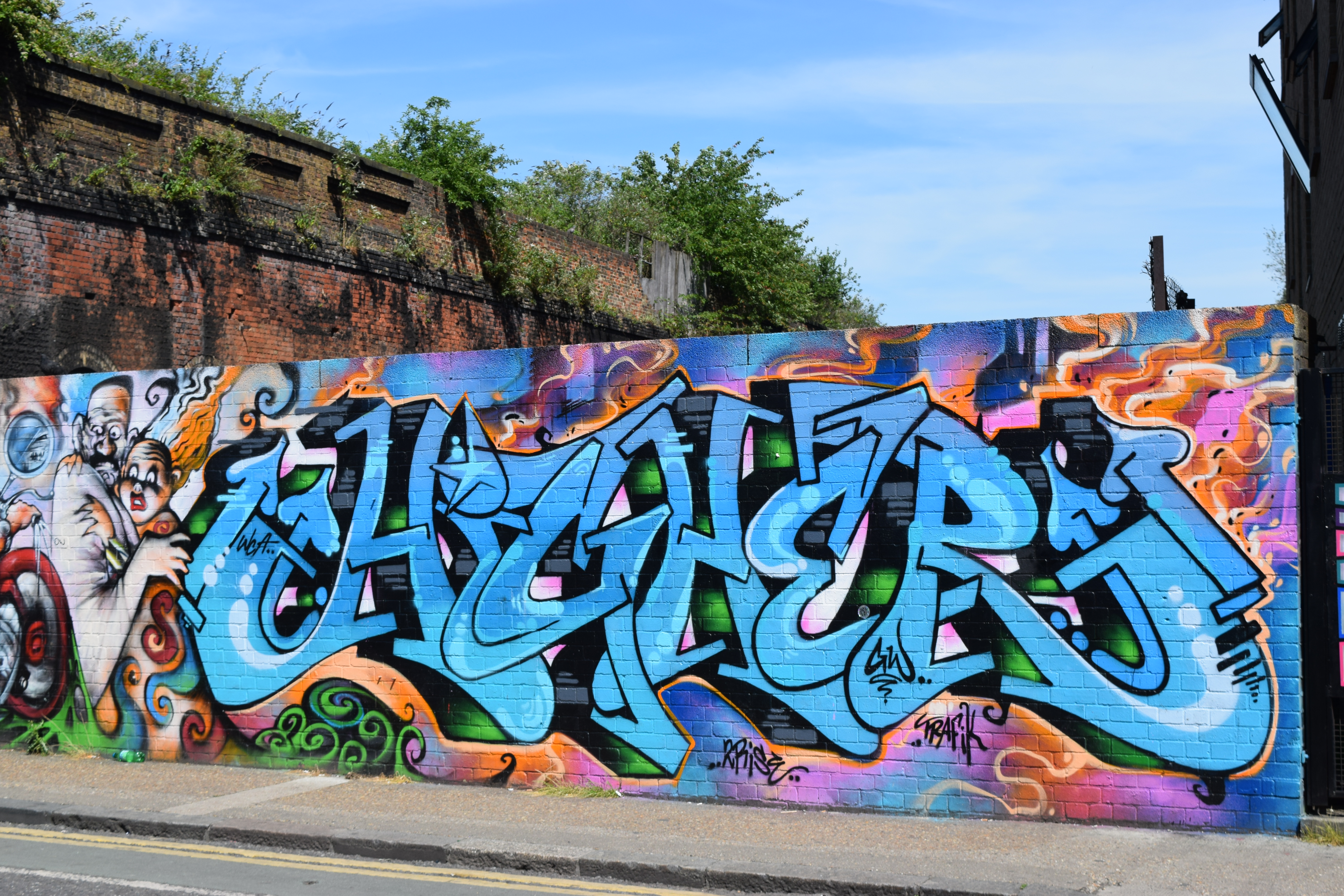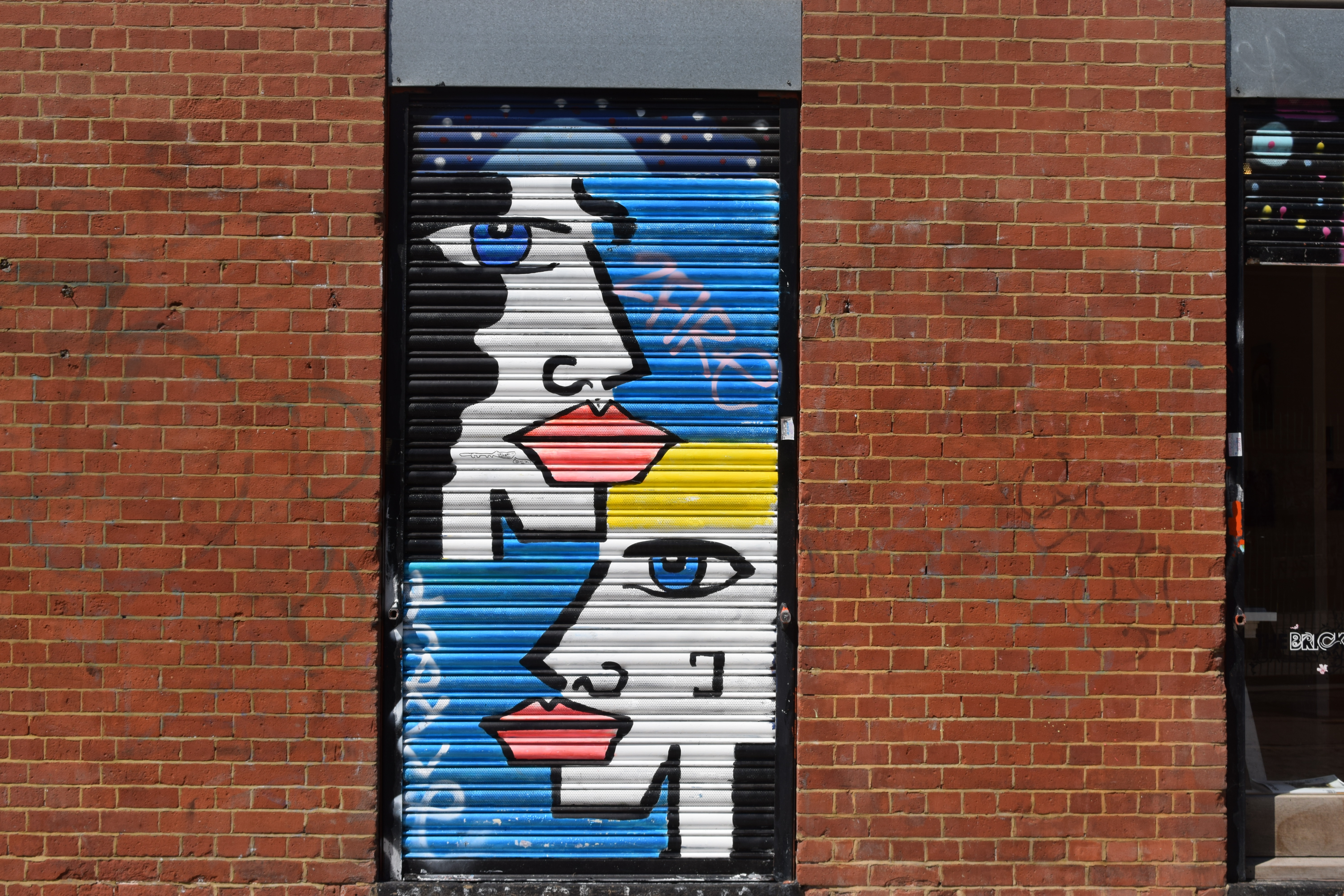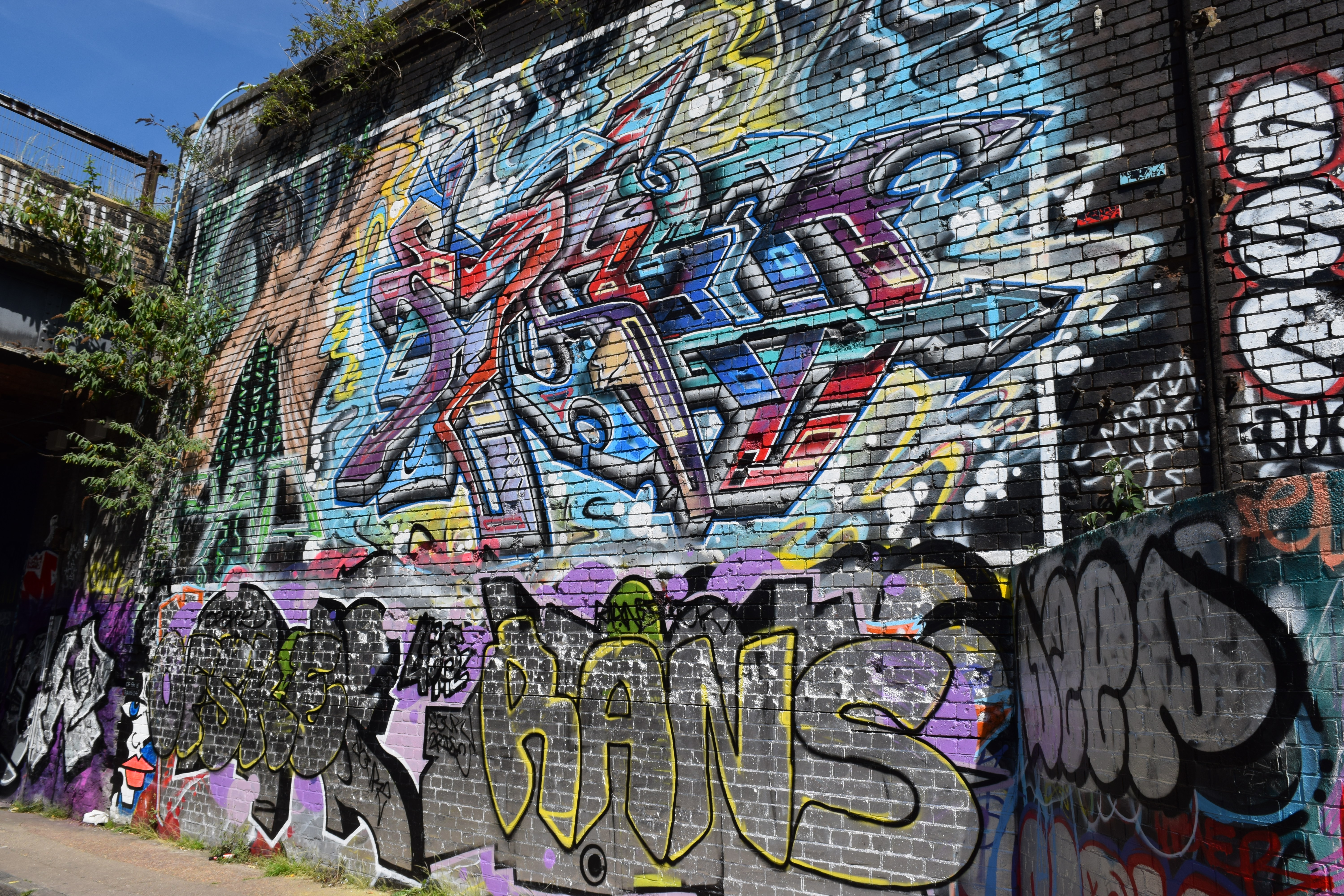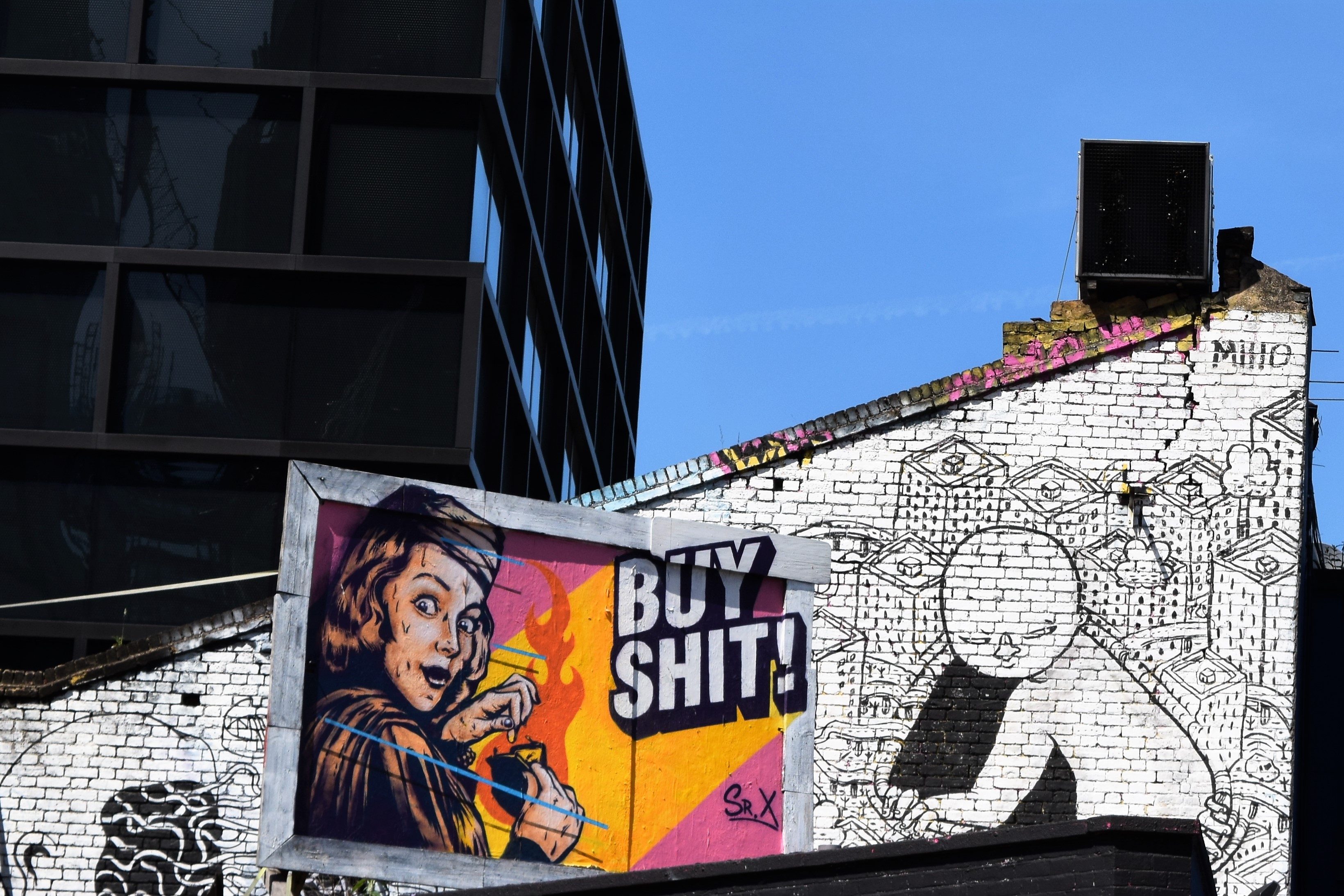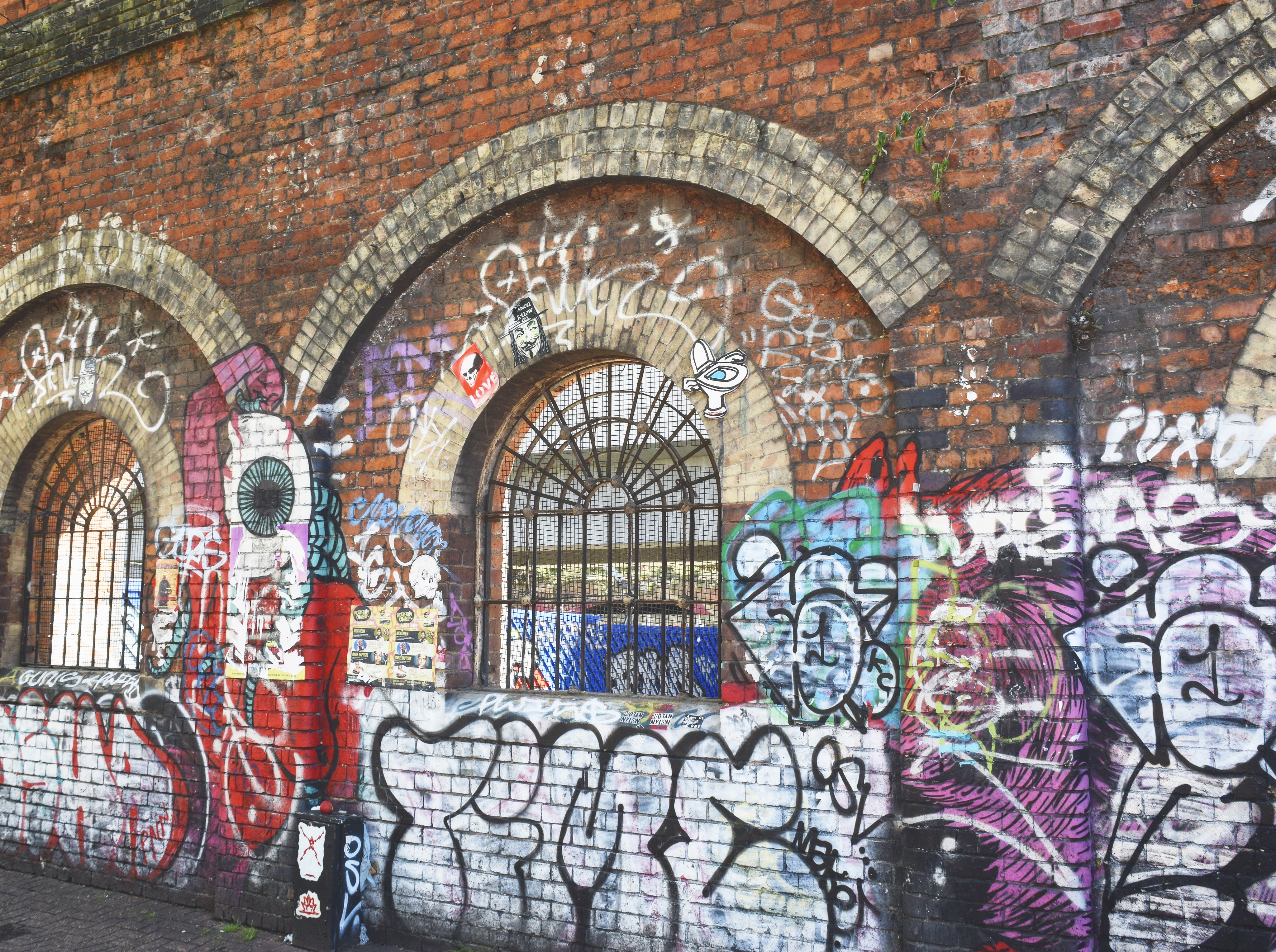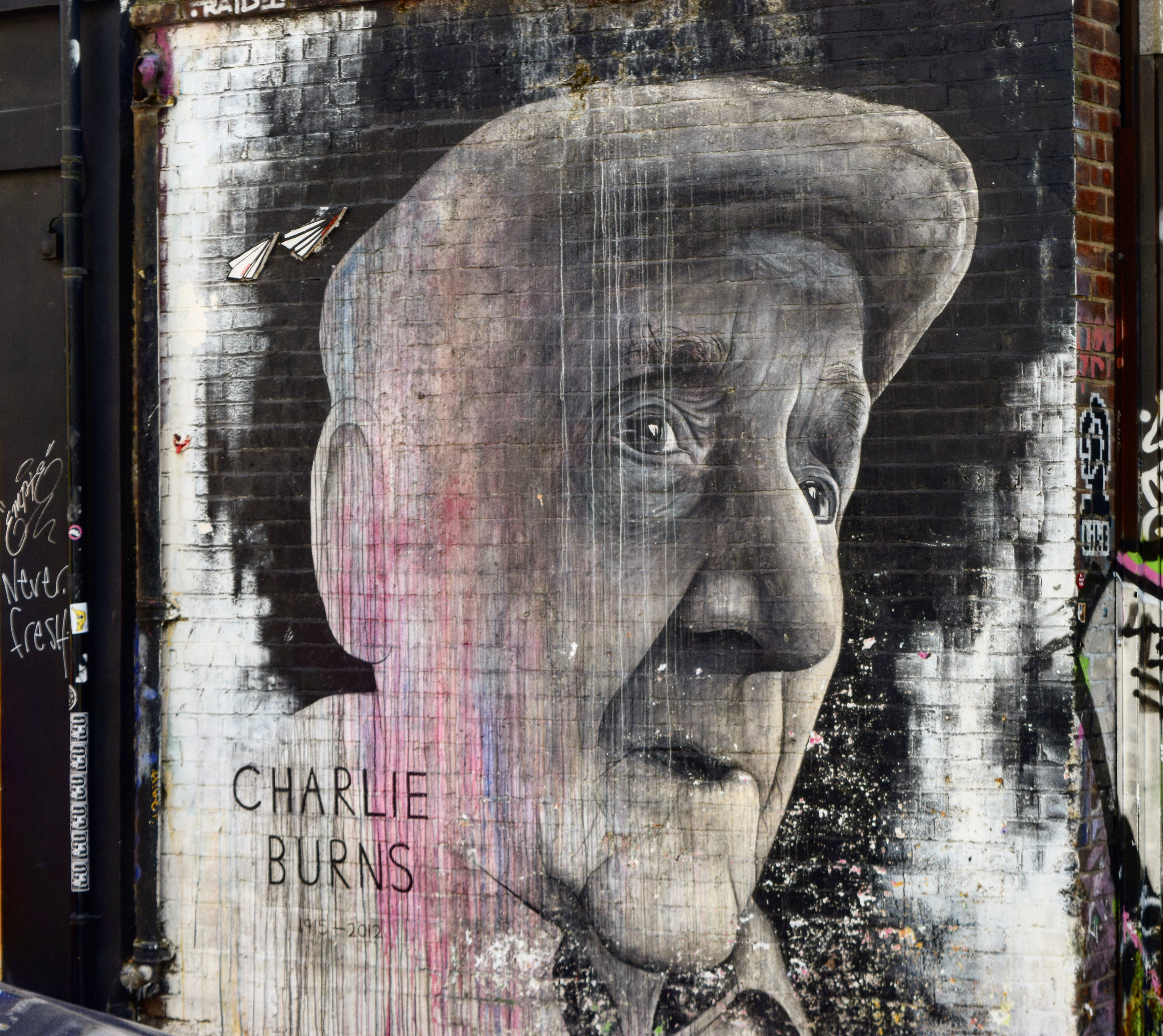 If you are heading to London and are looking for something a little unique to do, then an afternoon spent in Shoreditch should be on your agenda.  If you've been there, let me know what your favorite thing about visiting Shoreditch was.
Read More:  London Travel: A Walking Tour of Greenwich UK