Life Traveled In Stilettos began as a challenge given to its founder Paulette Klein.  The question posed by her mentor was, "At the end of your life, do you want to live with regrets, or do you want the satisfaction of living a life of experiences good or bad.  If you do not try or go for something you dream about doing, then you will never know if you could have succeeded."  That challenge led Paulette to grab her most daringly high pair of stilettos, cross her fingers and take that first step on a journey that would change her life.
The articles published on the blog focus on life, travel, adventure and learning to keep it balanced one step at a time.  Sometimes whimsical and other times informative, the articles published on this site reflect the different aspects of life that all women go through.
Life Traveled in Stilettos is written for the woman who is simply learning to love the next stages of life — seriously, as soon as we learn the rules, why do they change — and for the person who is looking for inspiring ideas for travel and adventure.
Paulette explains it best, "Confidence didn't come easy.  I spent a great deal of my life afraid.  Afraid of what people would say.  Afraid of failing and making a fool of myself.  Afraid of disappointing the ones I love. Mostly I was most afraid of what my life would be like if I didn't try.  I didn't want die without living, and I needed to live life while I was still alive."  Because no one to her she couldn't, she just did it.
Today, Paulette is busy writing inspirational quotes, working on building Life Traveled In Stilettos, taking on new challenges, enjoying discovering new destinations, and trying to keep family and life all balanced without falling down.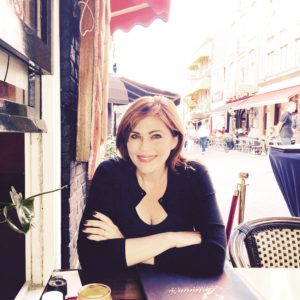 Her love of Stilettos seem to sum up life perfectly — you can't walk in them without balance, patience, and practice.  And, if you happen to stumble and fall — and it happens to the best of us — it's about learning the art of picking yourself up and dusting yourself off and moving forward.