New Year's Eve is right around the corner and if you're looking for a fun, as well as an easy-on-the-wallet, place to ring in the New Year's, then check out our list of the "Top 5 Fun & Free Places to Celebrate New Year's Eve in South Florida".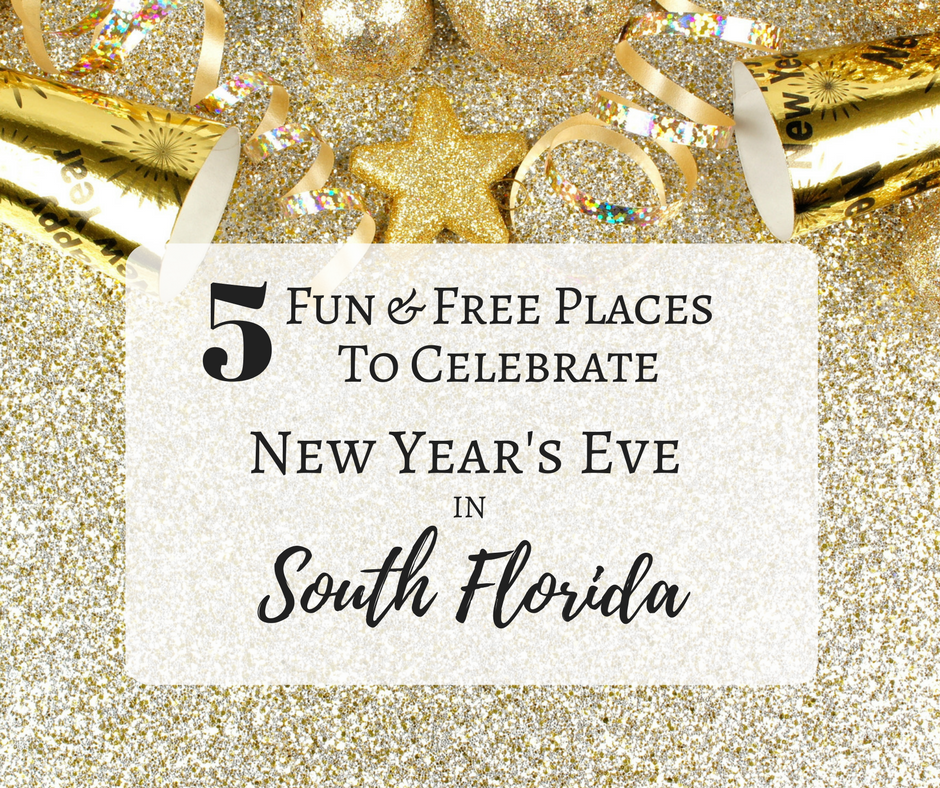 1| The Big Orange Ball Drop & Pitbull's New Year Revolution –
301 N. Biscayne Blvd., Miami
Billed as the largest FREE New Year's Eve celebration in South Florida, this mega event attracts nearly 70,000 people to Bayfront Park in Miami to ring in the new year.  Festivities officially begin at 8 pm with live entertainment and end at midnight with a neon 35-foot Big Orange Ball Drop down the side of the Intercontinental Hotel.  A spectacular fireworks display will follow the ball drop.   Food and beverage vendors will be available.
2| South Beach, Miami NYE Celebration – 9th Street & Ocean Drive
What better place to ring in the New Year, then by attending South Beach's biggest street party.  All day and into the night, Ocean Drive is closed to motorized traffic and transforms into a pedestrian-only party zone.  Restaurants and bars will be offering party-goers and patrons live entertainment and more.  Fireworks will illuminate the sky at midnight.  Parking will be a challenge, so arrive early and expect premium pricing.
3|  Fort Lauderdale NYE Celebration – SW 2nd and 5th Avenue
This is South Florida's best overall NYE celebration catering to all ages.  Families will enjoy the "Family Fun Zone" featuring face painting, games, bounce inflatables, a visit from the Orange Bowl mascot, and entertainment.   Family-style activities begin at 3:30 pm and end with a mini NYE Anchor Drop at 7:00 pm.
From 8:00 pm – 1:00 am, the celebration continues for the adults at the main stage with music and entertainment.  At midnight watch the 20-foot Anchor (decked out with 12,000 LED lights) descend as the city counts down to the new year.
4|  Delray Beach NYE at Old School Square – 51 N. Swinton Avenue
Our pick for the best NYE event for young families.  Celebrate New Year's Eve at Delray Beach's annual event catering to families who are looking for a way to ring in the New Year a bit early.  Crafts, outdoor games, and kids activities start at 5:00 pm. At 7:00 pm enjoy DJ and music entertainment. The event comes to a close at 9:00 pm with a dazzling fireworks display.  Atlantic Avenue will be closed to motorized traffic, making it a safe and fun pedestrian zone.
5|  West Palm Beach Waterfront NYE Fireworks Show – Flager Drive
Planning to spend New Year's Eve in downtown West Palm Beach?  Then plan to make your way over to Flagler's waterfront where at the stroke of midnight, the city of West Palm Beach will host the longest NYE fireworks show in Palm Beach County.  Visitors coming early to see the fireworks will also be able to enjoy the pre-fireworks festivities and activities of Sandi Land (featuring Sandi, the country's largest sand Christmas tree).
Happy New Year!
Be sure to "Like" this article and "Share" with your South Florida friends.