Planning a trip to London and want to see more than the classics such as Big Ben, the London Eye, and Buckingham Palace?  Want to do more than eat traditional Fish & Chips and shop at Harrods?  Although these quintessential London landmarks and activities will no doubt be on the top of most visitors' "must see and do" lists, what do you do when you've covered the top tourist spots?
London is a huge city filled with a diverse culture, unique activities and cool sights that are begging to be explored.  So if you're ready to go beyond the well-known sights such as Big Ben, then check out my list of 20 interesting things you can see & do on your next trip to London.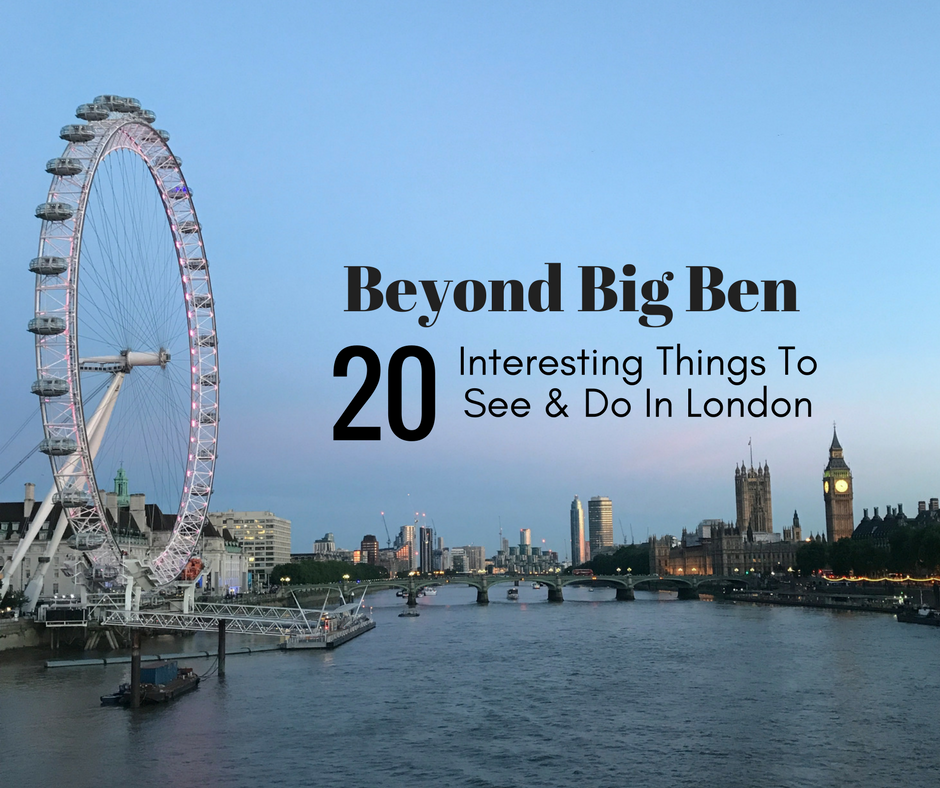 1| Visit London's Oldest Umbrella Shop
James Smith & Sons is London's oldest umbrella store, selling umbrellas to Londoners since 1830.  The shop located at 53 New Oxford Street is a central London landmark, simply known to locals as "The Umbrella Shop".  From travel umbrellas to exotic styles, their selection is amazing but not for the budget conscious shopper.
2| Stand In Two Hemispheres at the Same Time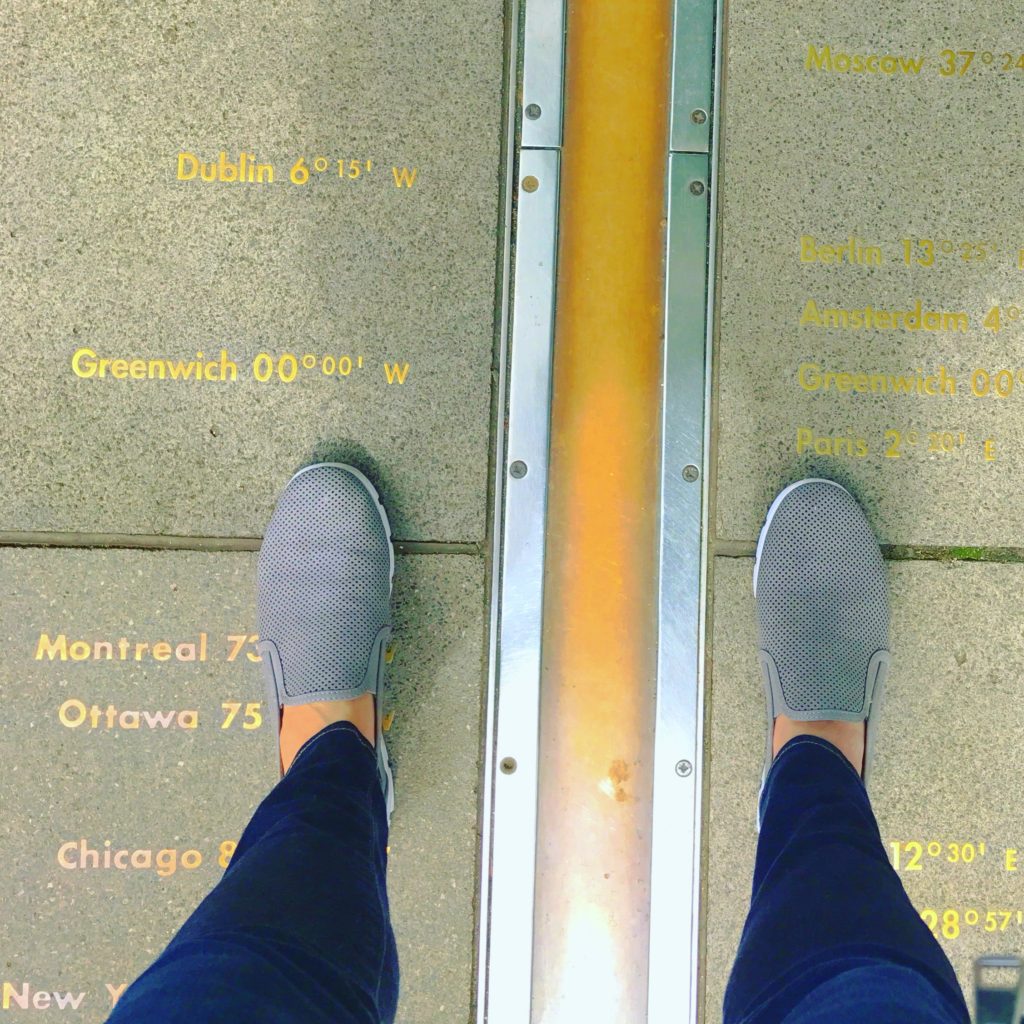 A unique London experience is being able to stand in two hemispheres at the same time.  Located at the Royal Observatory in the charming borough of Greenwich, the Prime Meridan separates the East Hemisphere from the West Hemisphere.
3|  The Tulip Staircase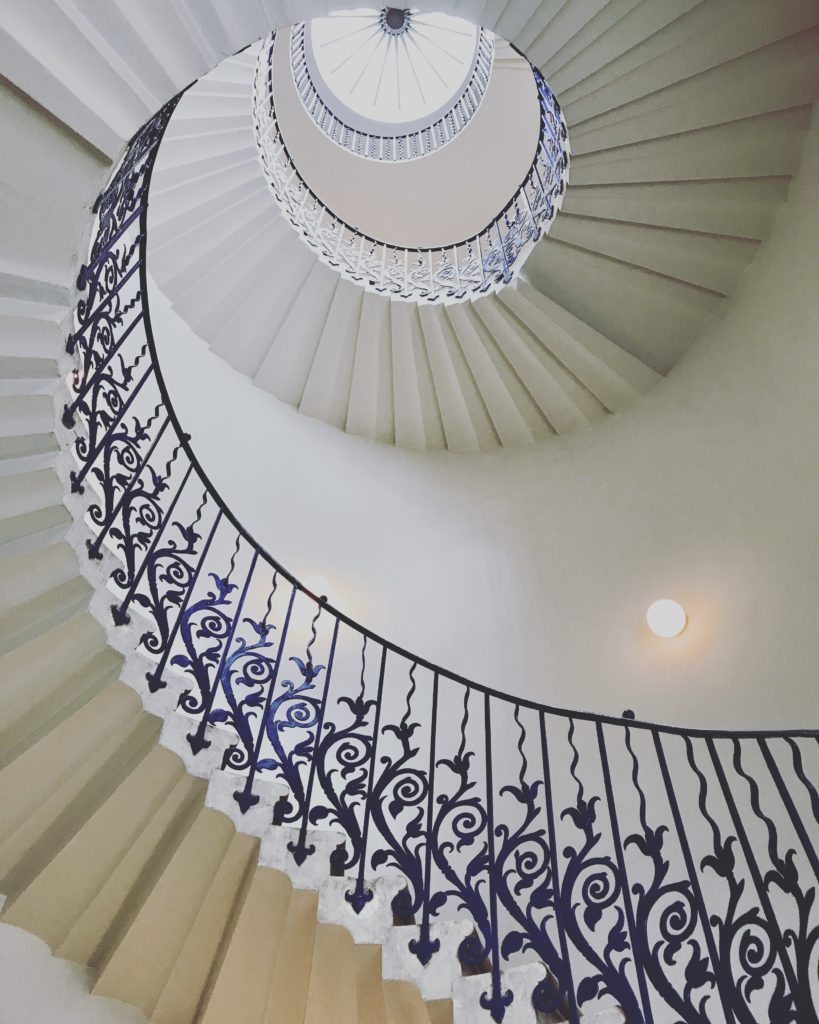 Located in Greenwich at the Queen's House is the world-famous (and Instagram favorite) Tulip Staircase.  This exquisite spiral staircase is the first geometric self-supporting staircase built in England.  As a bonus, admission to the Queen's House is always free.
4| Explore an Underground Piece of War Word II History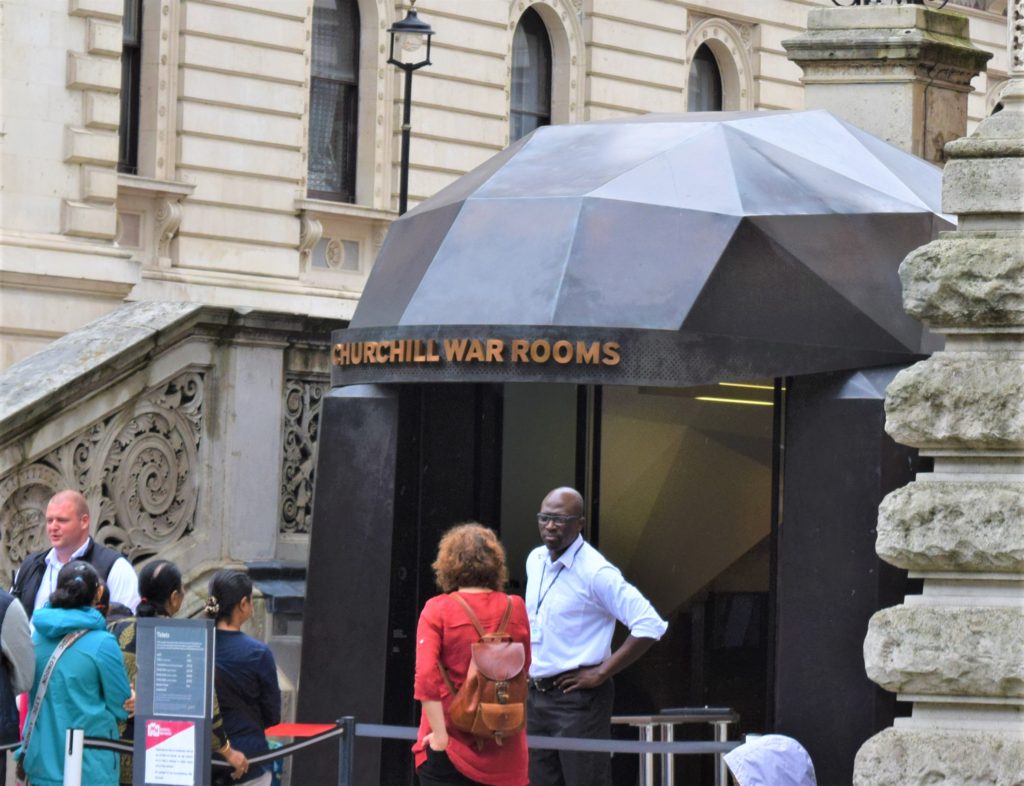 The Churchill War Rooms are the underground bunkers that Prime Minister Winston Churchill and his staff lived and worked in during the period of the German blitz.  This unique museum allows visitors to walk through one of WWII's best-preserved pieces of history and to have the opportunity to learn about England's war efforts during one of London's darkest times.  The rooms along the tour route have been left in the same condition as they were over 70 years ago.  From the maps on the walls to the pencils on the desks, this underground museum happens to be one of London's hidden (no pun intended) treasures not to be missed.
5|  Dine in a Crypt – St. Martin's-in-the-Fields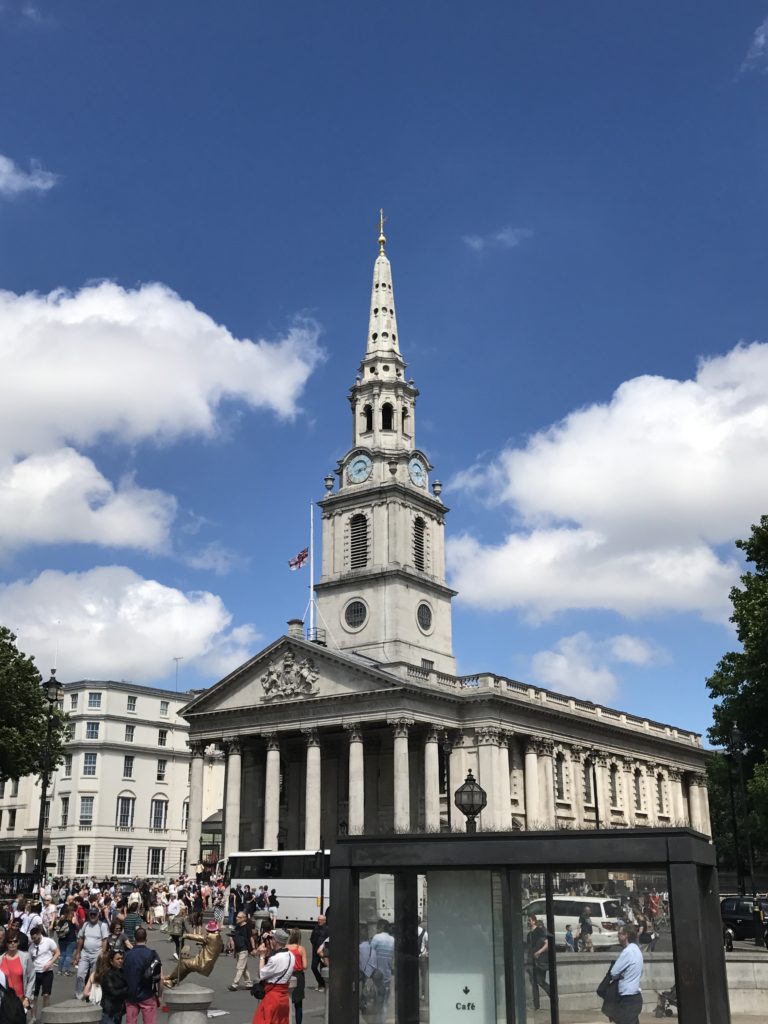 If you haven't had your fill of underground adventures, make your way over to St Martin-in-the-Fields, located across the street from Trafalgar Square and dine in the "Cafe in the Crypt".  The cafe with its beautiful 18th century brick-vaulted ceilings and historic tombstones create a unique dining experience you will never forget.
6| Grab a Frozen Treat From a London Double Decker Bus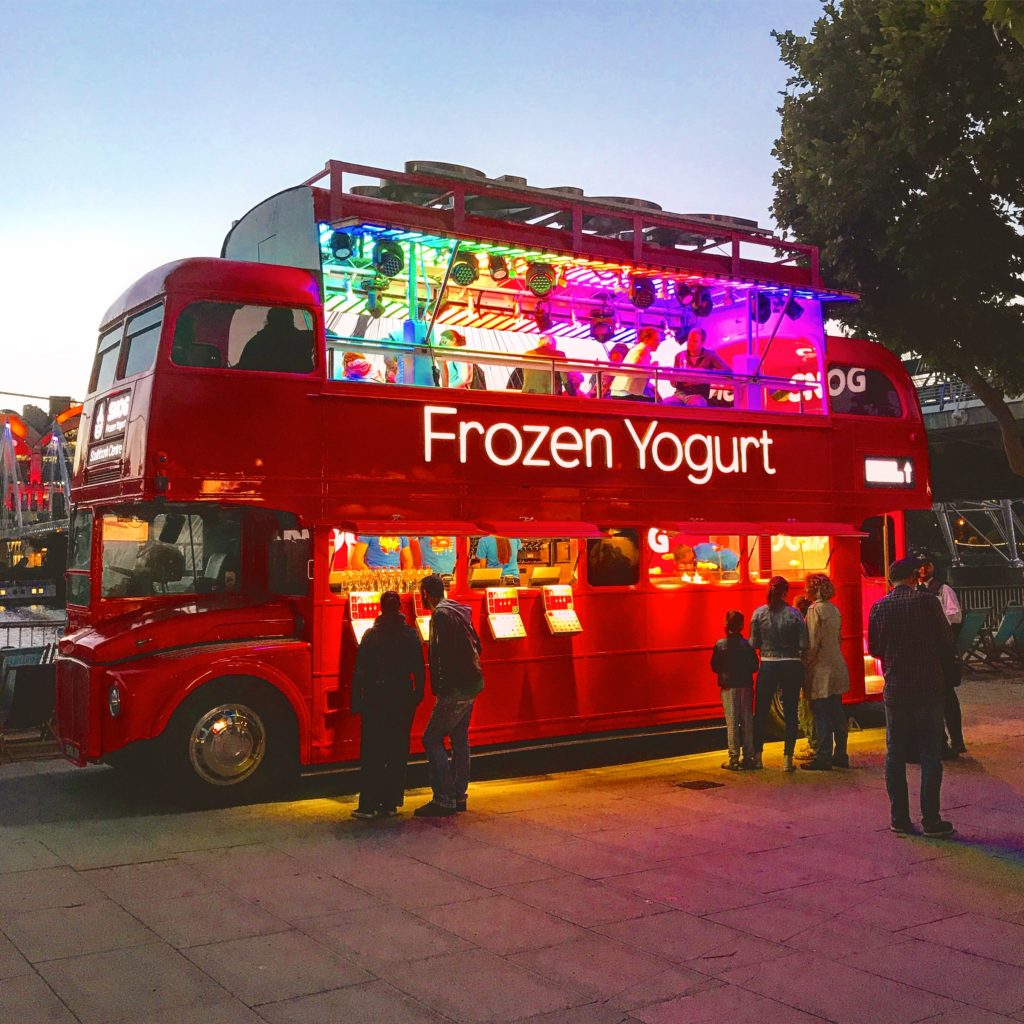 Located on the Southbank (near the London Eye) sits one of the city's most unique and colorful yogurt shops.  You can enjoy your treats on the top deck while taking in the views of the Thames River below.
7| Find the Most Colorful Courtyard in London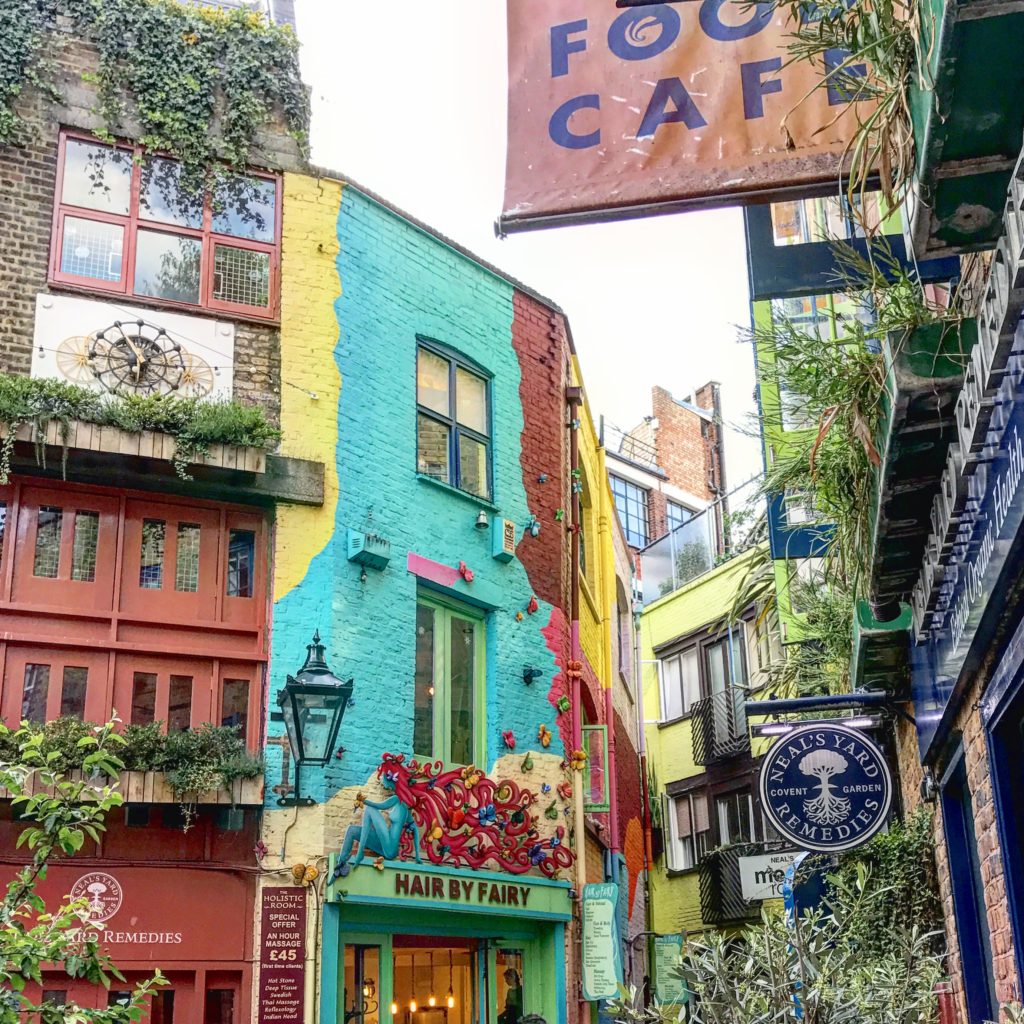 Nestled in the middle of Covent Gardens sits one of London's most Instagrammed hidden gems, Neal's Yard. The colorful courtyard, home to lively pubs and upscale boutiques, is a whimsical oasis right in the heart of SoHo.
8| Get Lost in the Street Art of Shoreditch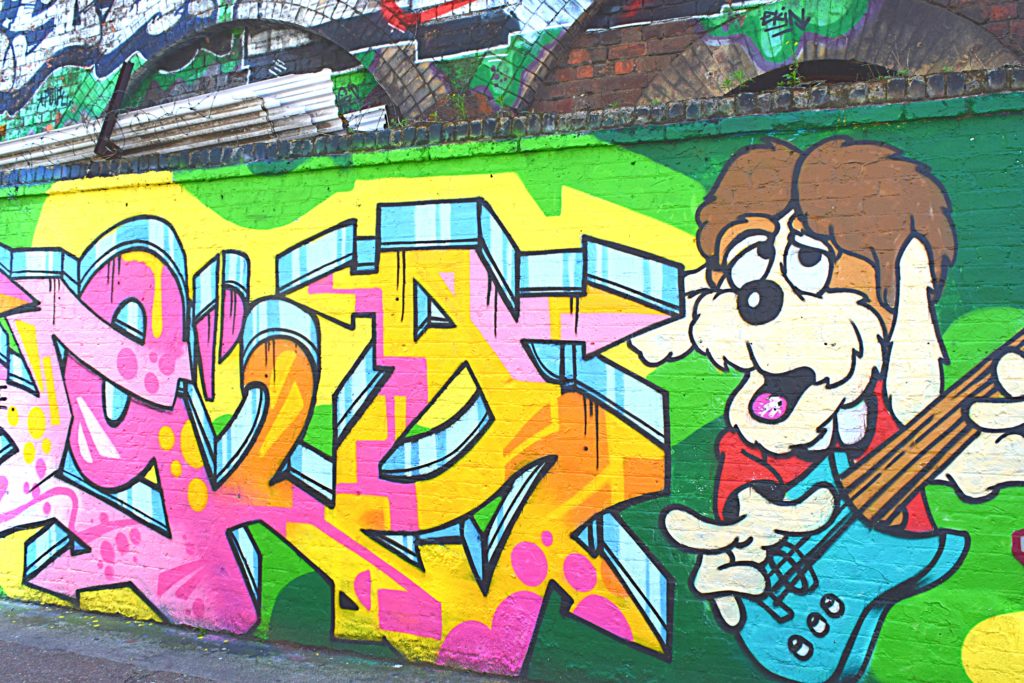 Shoreditch, a vibrant artsy neighborhood in London's East End, is home to some of the world's most famous graffiti street artists.  As you explore this eclectic side of London, you will be fascinated by just how much street art there is to discover.
9| Lock Your Love at the Locks of East London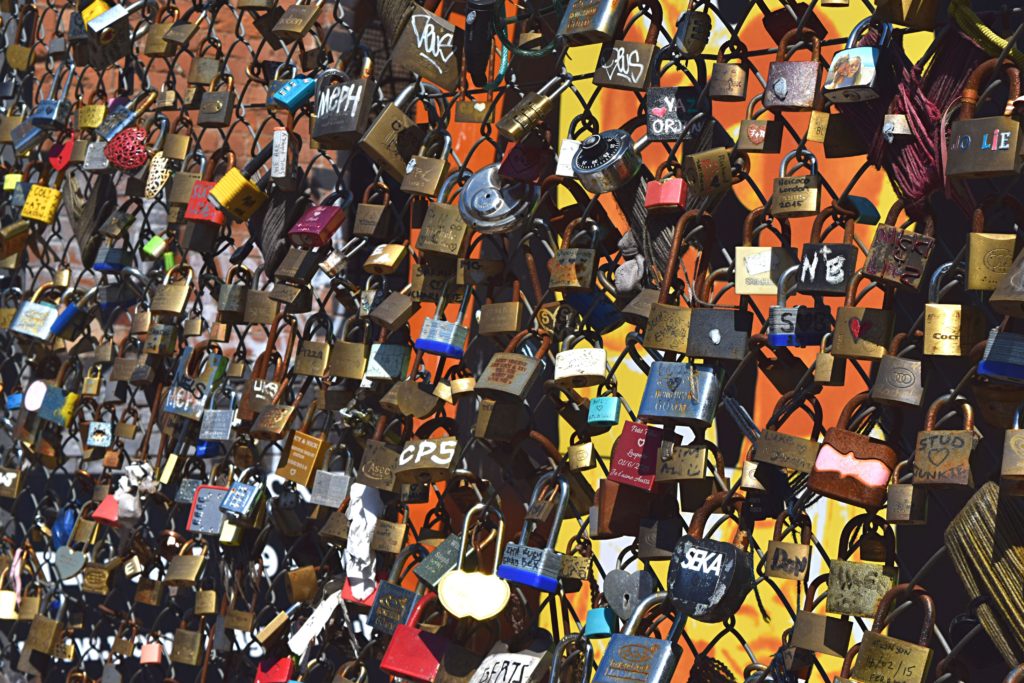 Located in East London across from the Shoreditch High Street Overground station is London's version of a love lock bridge. Lovers from all over England have been locking their love on a chainlink fence instead of a traditional bridge.  Be sure to immortalize your love the next time you're in London.
10| Have a Bagel at London's Oldest Bagel Bakery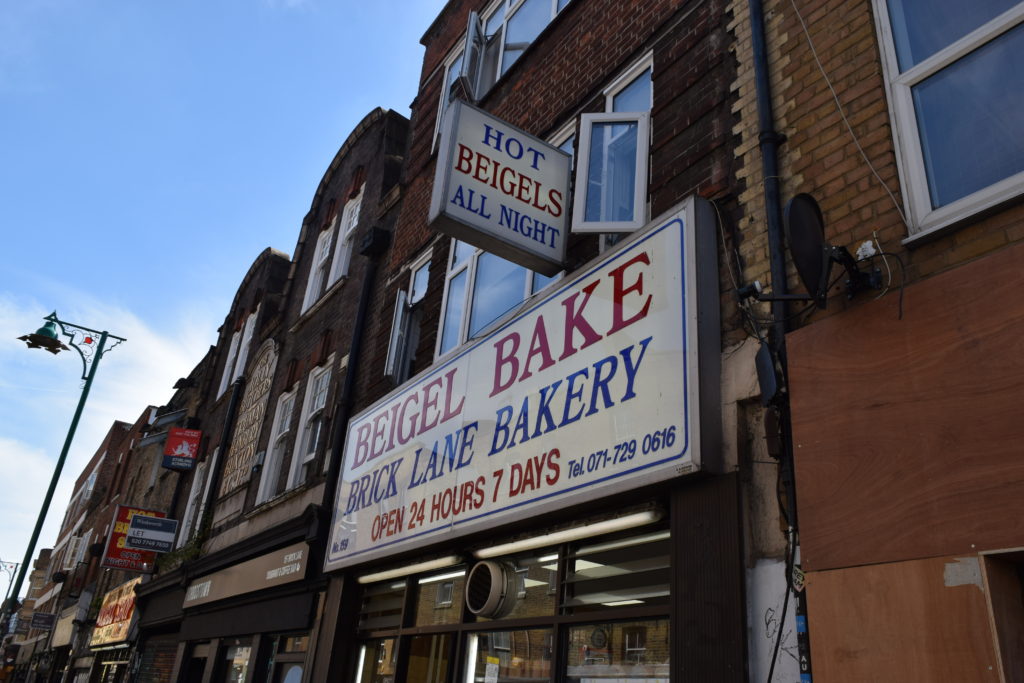 Beigel Bake on Brick Lane is the oldest bagel shop in London.  With lines out the door and an estimated 3,000 bagels sold each day, you know you've found a bagel worth traveling for.
11| View Cleopatra's Mummy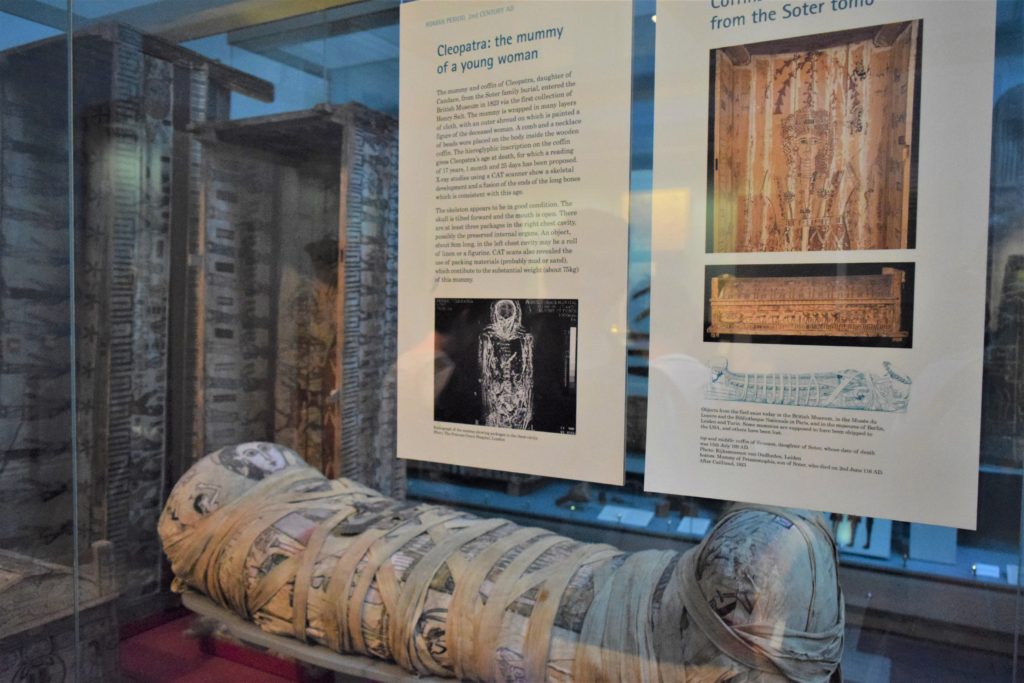 The British Museum is filled with many of the world's most valuable and treasured artifacts, including Cleopatra's mummified remains.  The Egyptian Queen's mummy is one of its most popular exhibits.  Entrance to the museum is free.
12| King's Cross Platform 9-3/4 
Harry Potter fans will recognize Platform 9-3/4, the magically concealed barrier between Muggle platforms nine and ten.  Located at the Kings Cross Station, visitors can have their photographs taken with the famous luggage cart by professional photographers and even dress up in Potter attire for that magical shot.
13| Visit the Stephen Wiltshire Gallery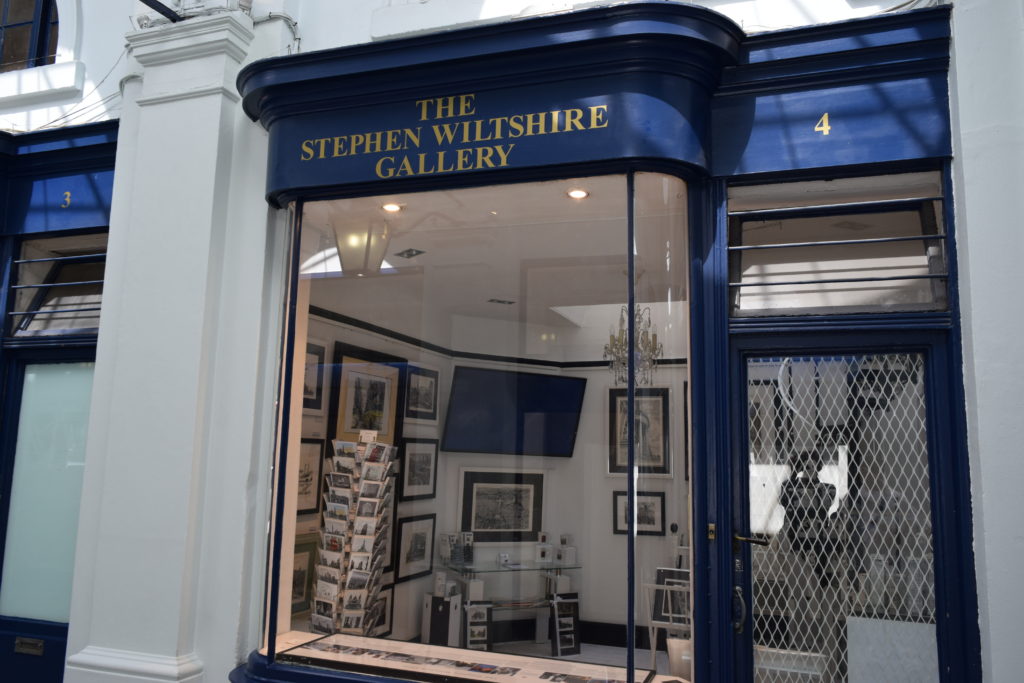 Located at 5 Royal Opera Arcade (near Pall Mall), this Gallery features masterpieces by world renowned autistic artist, Stephen Wiltshire.  His detailed drawings are created from memory and feature well-known city scapes and prominent buildings.  A portion of the gallery's sales is donated to several children's charities.
14| Grab Dinner in London's Chinatown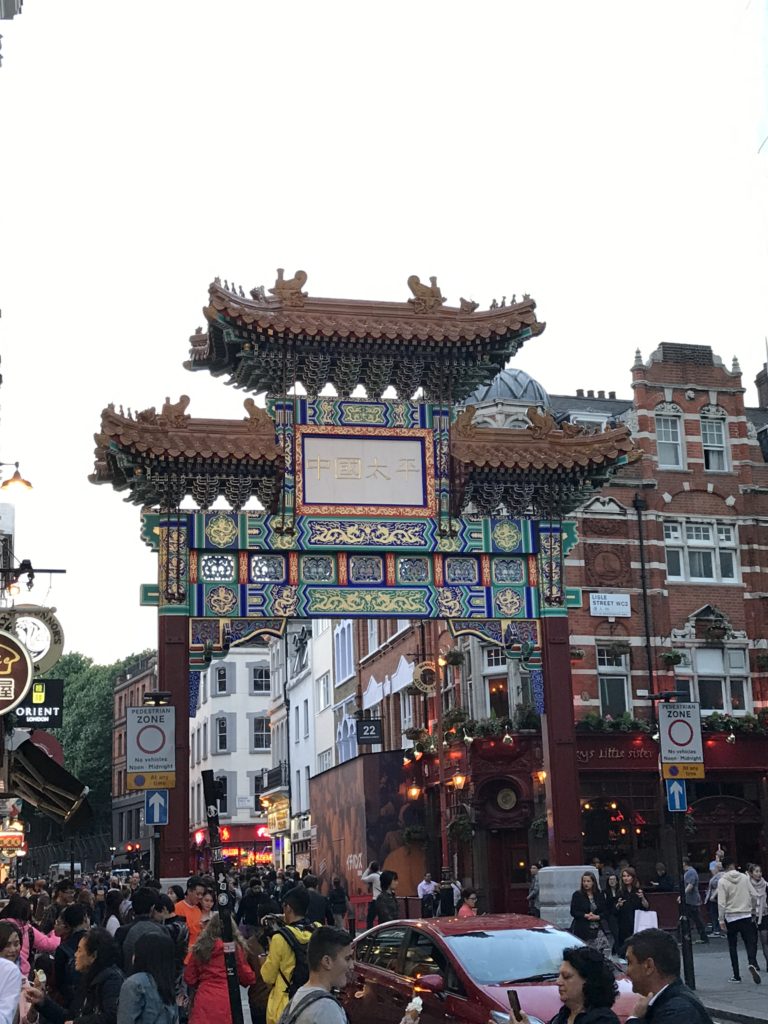 If you're in the mood for mouth-watering authentic Chinese food, look no further than London's Chinatown.  Located in London's West End (just north of Leister Square), Chinatown is a vibrant area filled with restaurants and shops.  Look for the beautiful intricately decorated entrance gates.
15| Enjoy London's Amazing Street Performers
One of the best things about London are the free street shows you happen to stumble upon.  From musicians, opera singers, and magicians to dancers and human statues, the areas of Picadilly Circus, Leister Square, Covent Gardens and Trafalgar Square come alive with talent.
16| Climb the Monument to the Great Fire of London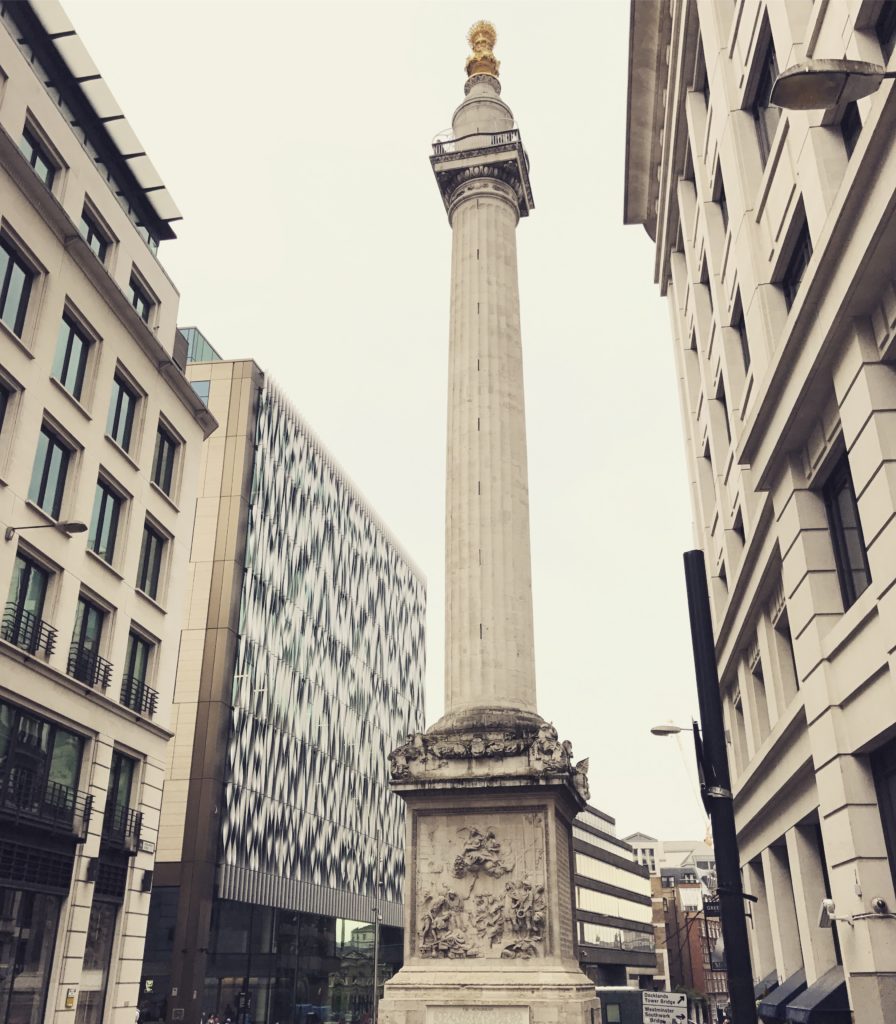 Built as a reminder of the Great Fire of London in 1666, this monument is erected on the site where it is said that the fire started in a local bakery and subsequently burnt down most of the city.  Located on the north side of the London Bridge, visitors can climb the 311 steps to reach the observation platform for incredible views of the city.
17| Shop for Bargains in one of London's Markets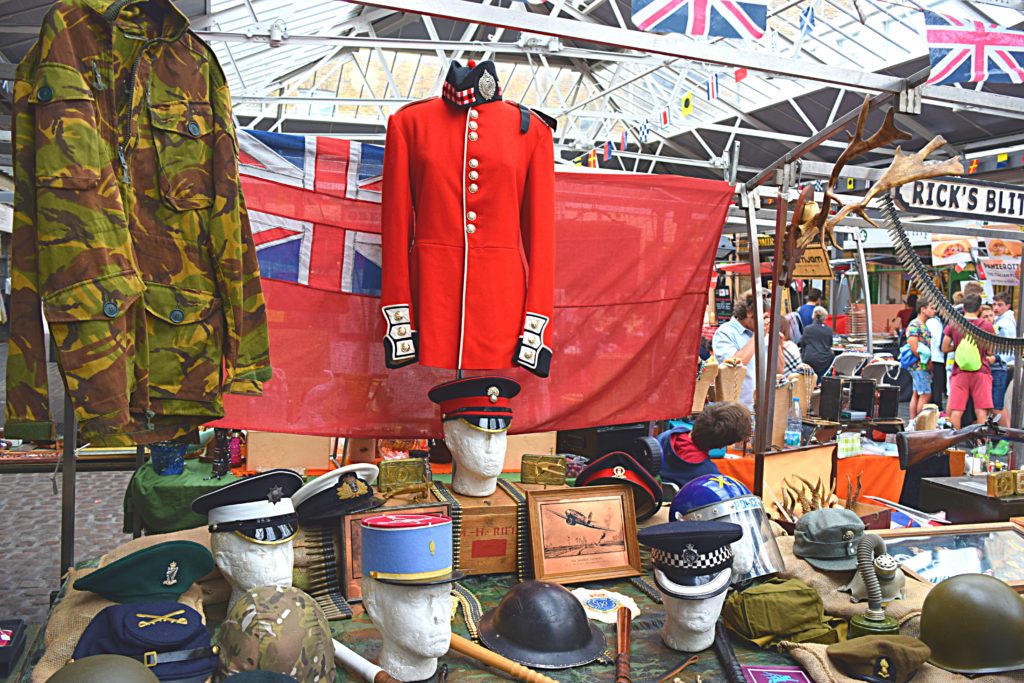 London is a shoppers paradise and home to some of the world's best markets.  Whether you are searching for antiques at the Portobello Road Market in Nottinghill or looking for a piece of British history at the Greenwich Market in Greenwich, there is always a treasure to be found. Top London markets to explore:  Camden Market, Spitalfields Market, the Borough Market, Greenwich Market and Portobello Road Market.
18| Enjoy a Stroll through one of London's Royal Parks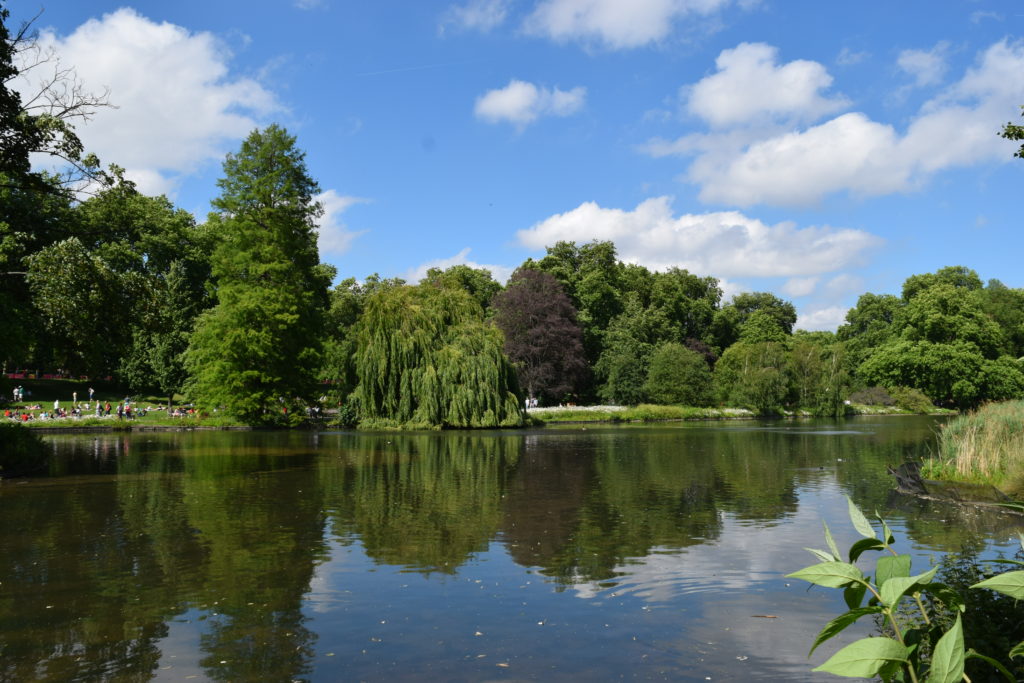 The Royal Parks of London are some of the most beautiful parks in the world and attract both locals and visitors year round.  With over 5,000 acres spread across eight parks (Hyde Park, Kensington Gardens, Richmond Park, Bushy Park, St James Park, Green Park, Regent's Park, Greenwich Park), visiting one of London's Royal Parks is a spectacular way to enjoy the city's green spaces.
19| Enjoy a Pint on a Floating Bar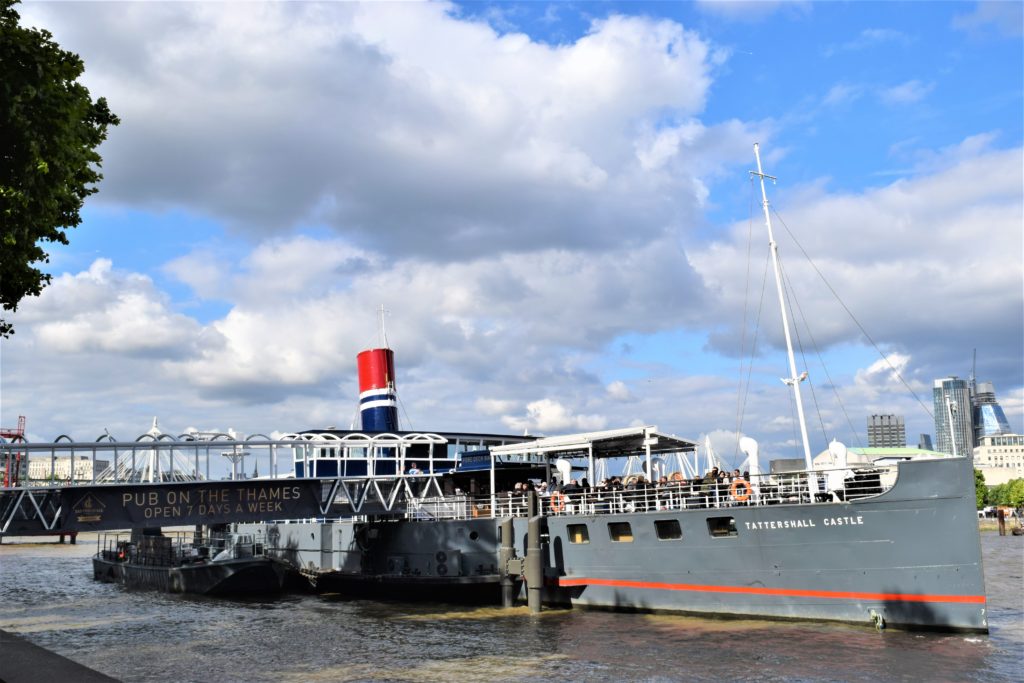 This unique pub is located on the north side of the Thames near the New Scotland Yard.  Sip a pint while you relax and enjoy views of Big Ben, Westminster Bridge, and the London Eye.
20| Visit the Sky Garden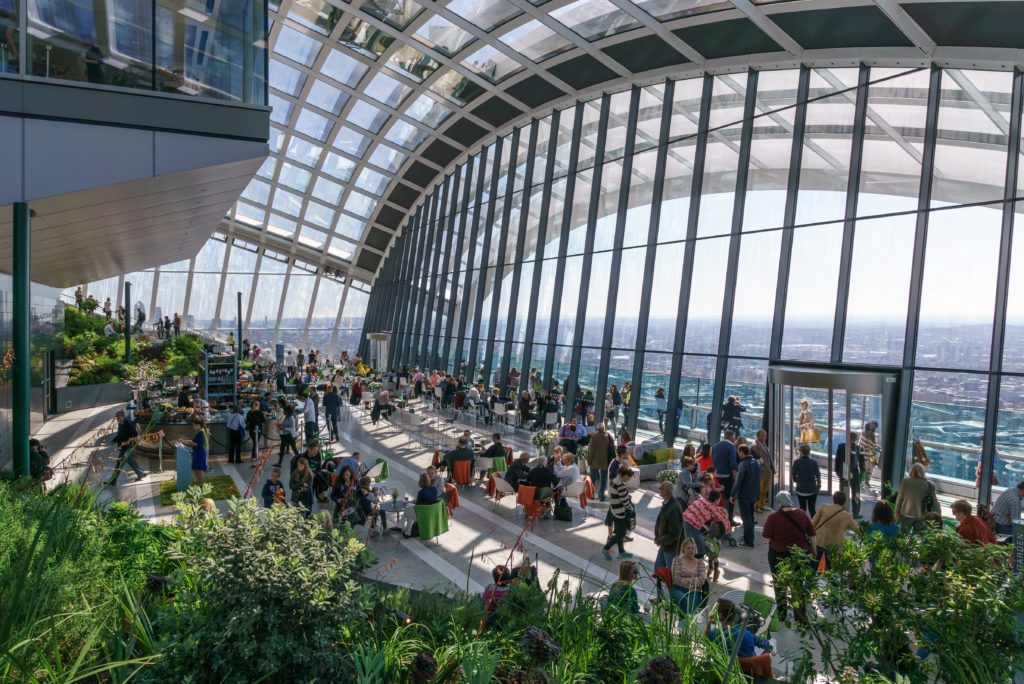 The Sky Garden is one of London's newest places to take in the breathtaking views of the city.  Unlike the Shard or the "Eye", the views from the top of this "Walkie-Talkie" building are free.  Just make sure to make a reservation for a designated time slot from their web site in order to take advantage of the views.
For more on London Travel, read:
Discovering Shoreditch: The Home of London's Street Art Scene
A Walking Tour of Greenwich: What to Do & See 

Subscribe now!
Subscribe today and get future blog posts your email.