It's that time of year when the gods of music look down on South Florida and bless her with 5 magical days of incredible music, food, and fun.   Get ready for Sunfest 2017 to rock downtown West Palm Beach from May 3 -5.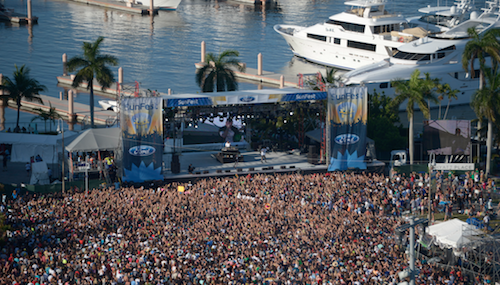 Photo Credit:  Sunfest
Sunfest, West Palm Beach's annual premiere music festival, is once again transforming the beautiful waterfront along Flagler Drive into a mecca for music, art and food enthusiasts of all ages.  Lasting 5 days, with 3 stages and 50 bands, over 100,000 visitors are expected to visit this year's Sunfest —  Florida's largest music, art and waterfront festival.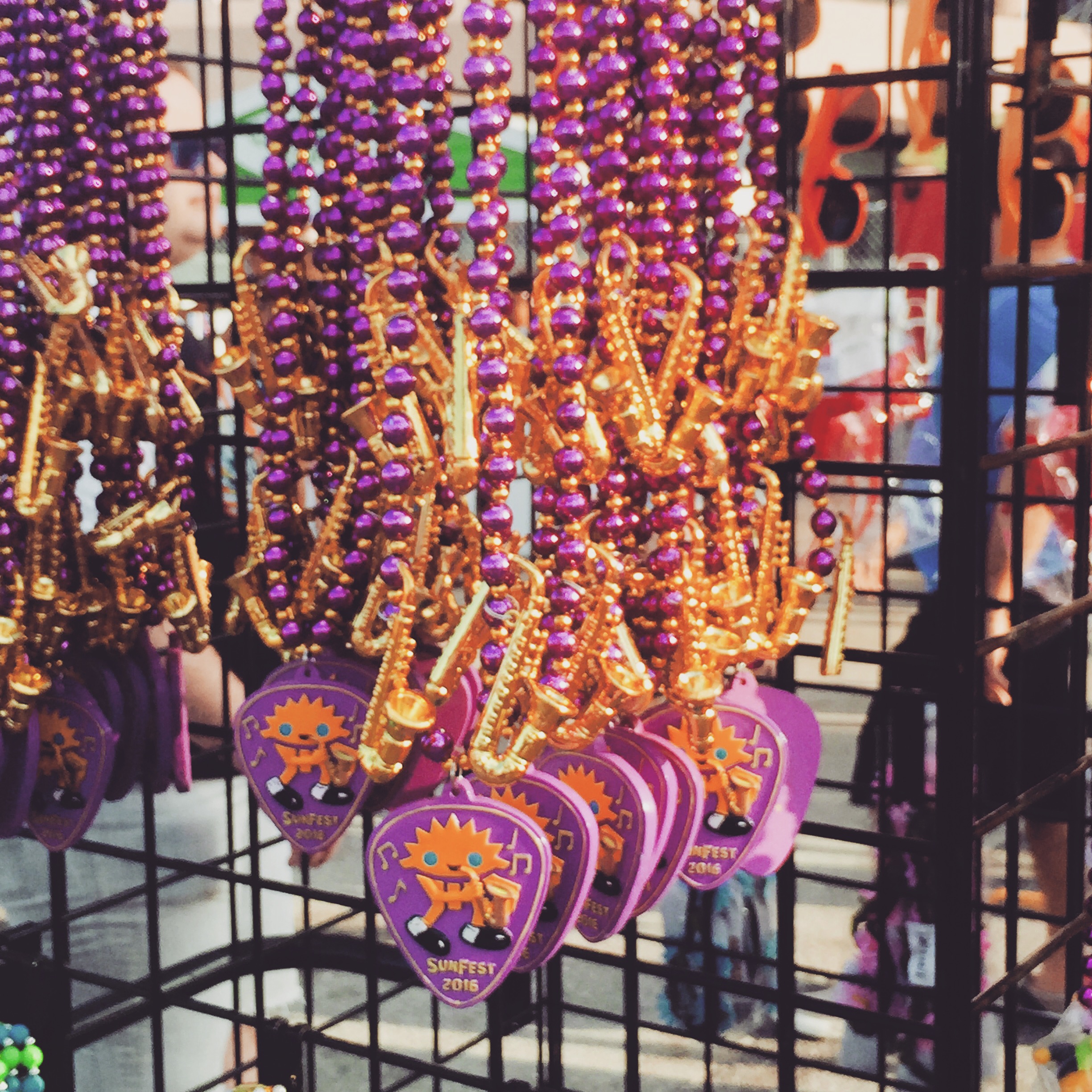 The entire festival runs several city blocks along Flagler Drive starting at Lakeview Avenue with the Jet Blue Stage and hugs its way north along the Intracostal Waterway finally ending at N. Clematis Street at the Ford Stage.  In between, you will find food vendors tempting your every taste bud, floating bars, the new Chill Zone, the Arts District, the Tire Kingdom Stage, places to purchase official Sunfest 2017 merchandise, the South Florida Ford Experience and more.  Comfortable shoes are a must.
What's New for 2017:
Every year Sunfest seems to outdo itself by revamping some of our favorite things to do in between the music. This year is no exception with the addition of The Chill Zone, Lotus Lounge, the Diner and the revamped Arts District.
The Chill Zone:  This is the perfect spot to relax and recharge before the next band hits the stage.  Take advantage of the new Lotus Lounge featuring comfortable hammocks, sample wine at the Dark Horse Wine Container Bar and play a round of corn hole with your friends.
The Arts District:  Opening on Friday, May 5th, the Arts District replaces the traditional juried arts show with live artist demonstrations, interactive art installations and goods from 60 artists, crafters and vendors.
Food & Drink:  Enter foodie heaven with the new Diner, a 50's -themed food area feature classic American-style favorites, located at the festivals south end,  The Fuel Station, located at the north end, and The Eatery located near the Tire Kingdom stage.  For the 21 and over crowd, Sunfest's three floating bars are back being sponsored by Baccardi, Skyy Vodka and Coors Light.
The Music:  This year's musical line up does not disappoint.  Once again, the geniuses at Sunfest have put together a selection that will appeal to music lovers of all ages and have them rocking all 5 days.  Classic throwback bands, hip hop artists, alternative rock and new and emerging artists create a well-balanced line up.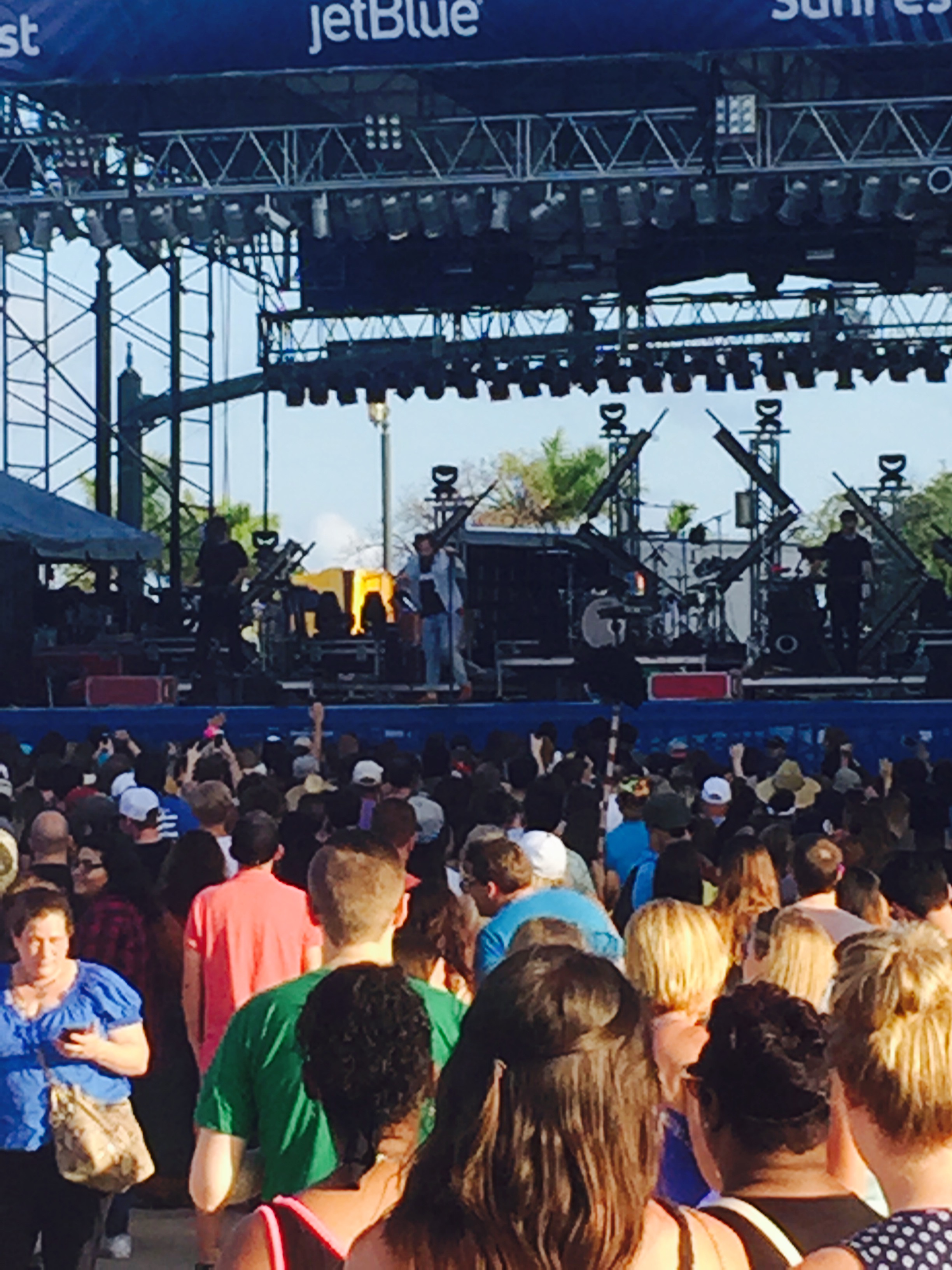 The Line Up:
Wed., May 3rd
Ford Stage:  Sunghosts, The Strumbellas, Weezer
Tire Kingdom Stage:  Tayla Parx, Snoop Dog
Thurs., May 4th
Ford Stage:  Chemradery, Marc E. Bassy, Macklemore & Ryan Lewis
Tire Kingdom Stage:  Lillie Mae, Ben Harper & The Innocent Criminals
Fri., May 5th
Ford Stage:  Joe Galaxy, Tinashe, Flo Rida
Tire Kingdom Stage:  YVAD, Leilani Wolfgramm, Ziggy Marley
Jet Blue Stage:  Nosleepkb, Taylor Bennett, Fetty Wap Feat. Monty
Sat., May 6th
Ford Stage:  Magic City Hippies, Stick Figure, Dirty Heads, Meresha, Jon Bellion, Marshmello
Tire Kingdom Stage:  Luxury of Company, Night Ranger, Loverboy, Rocket to Anywhere, Filter, 3 Doors Down
Jet Blue Stage:  Madame Mayhem, Ocean Park Standoff, Breaking Benjamin, Ryan McKenzie, Rebel and a Basketcase, Tori Kelly
Sun., May 7th
Ford Stage:  Thomas Wynn & The Believers, Widespread Panic, Wavves, The Naked & Famous, Blink-182
Tire Kingdom Stage:  Ambrosia,, Christopher Cross, Roanoke, St. Paul & The Broken Bones, Steve Windwood
Jet Blue Stage:  Emily Kopp, Rachel Platten, Alex Di Leo, Kaleo, X Ambassadors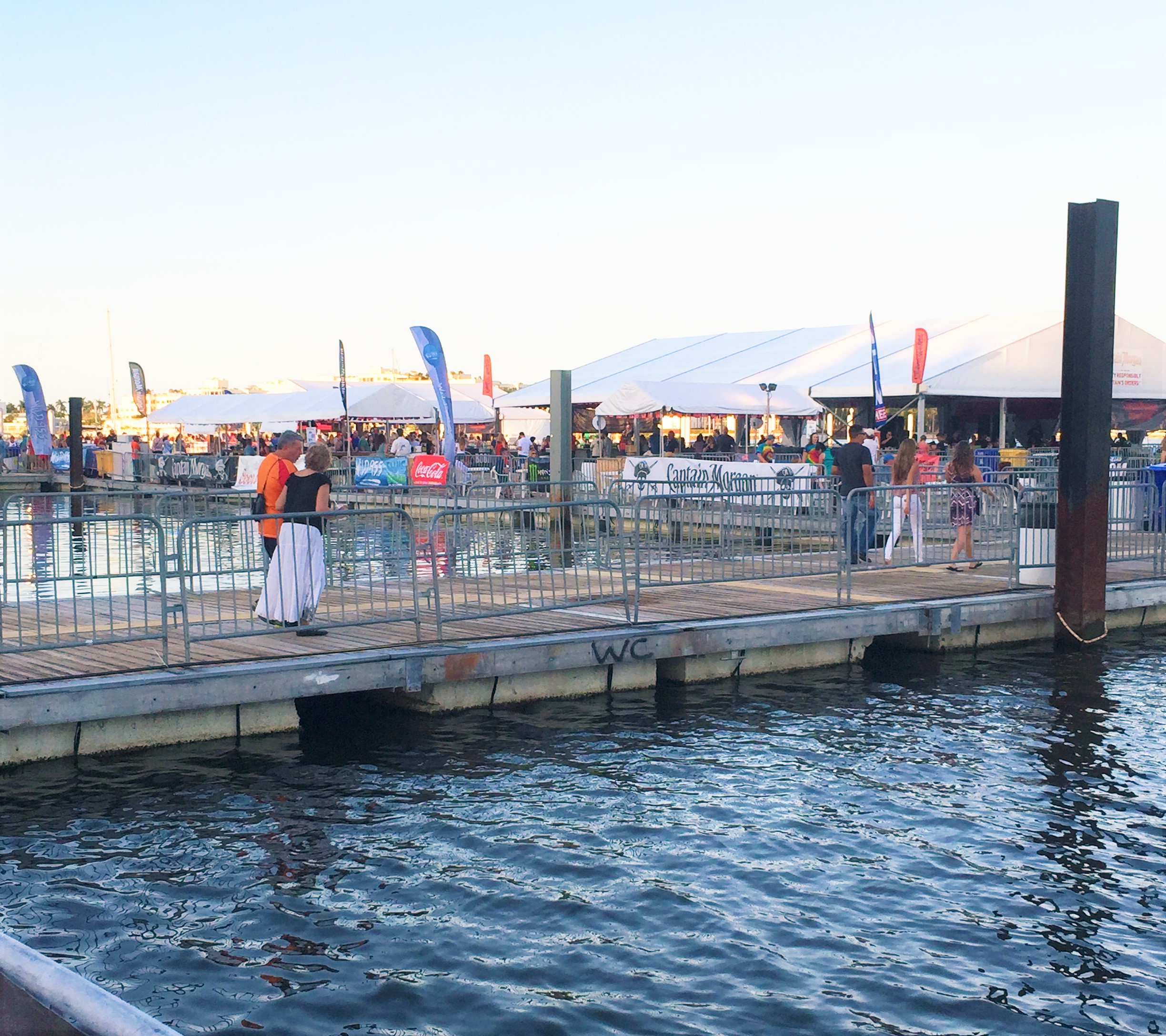 The Fireworks:  Sunfest features the largest fireworks display on the east coast.  This year's finale will take place Sunday, May 7th at 9:00 pm.  This is a spectacular event that must not be missed.
Tips:
Parking can sometimes be a hassle, so be prepared to spend time searching or purchase pre-paid parking directly from Sunfest.
No professional cameras (ones with removable lenses) will be permitted.
Wear comfortable shoes as you will be walking a lot to get from stage to stage.  I recommend closed toe ones to keep your toes from being stepped on — which will happen.
Purchase a VIPee pass.  It's worth the upgrade, trust me.
Have Fun — after all, this is what Sunfest is all about.
For more information, ticket prices, and what you can and cannot bring, please click here: Sunfest website .
If you plan on attending (or, did), let us know what your favorite musical act was and what your favorite place to chill was.
Don't forget to follow us on Twitter, Instagram and Facebook for pictures and updates on Sunfest 2017.   See you there!!!