Paris is one of those magical cities that captures your soul the minute you arrive.  With famous landmarks, world class shopping and dining, quaint little streets that take you back in time, the sights of Paris will have you falling in love over and over again.
The beauty of this city — and there is so much of it — is that each time you visit, there is so much more to discover. Once you've seen the iconic landmarks, take time to get lost in the little alleyways and stroll through lovely Parisian neighborhoods.  On my recent trip to Paris, I snapped a few pictures to try to show you a few of the things that make Paris a dream destination.
If a picture is worth a thousand words, then just one look at these 15 pictures of Paris will give you a thousand reasons to pack your bags and experience this incredible city for yourself.
1| Gorgeous Cobblestone Alleyways of St. Germaine-des-Pres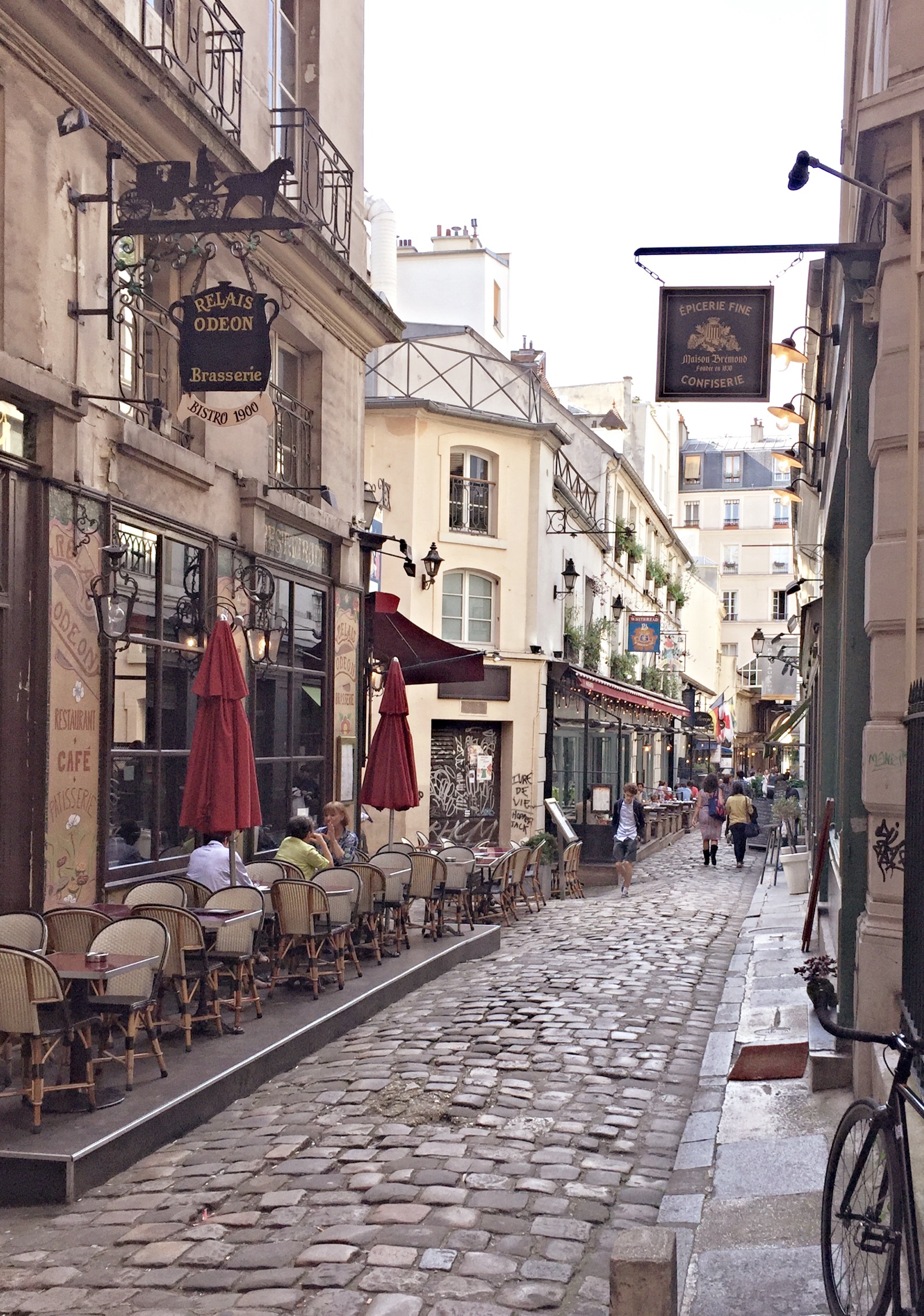 The 5th Arrondissment of Paris is like a scene from a movie.  In fact, this quaint street lined with cafes and boutiques was actually shown in the Woody Allen movie, Midnight in Paris.
2|  The Left Bank Vintage Newsstands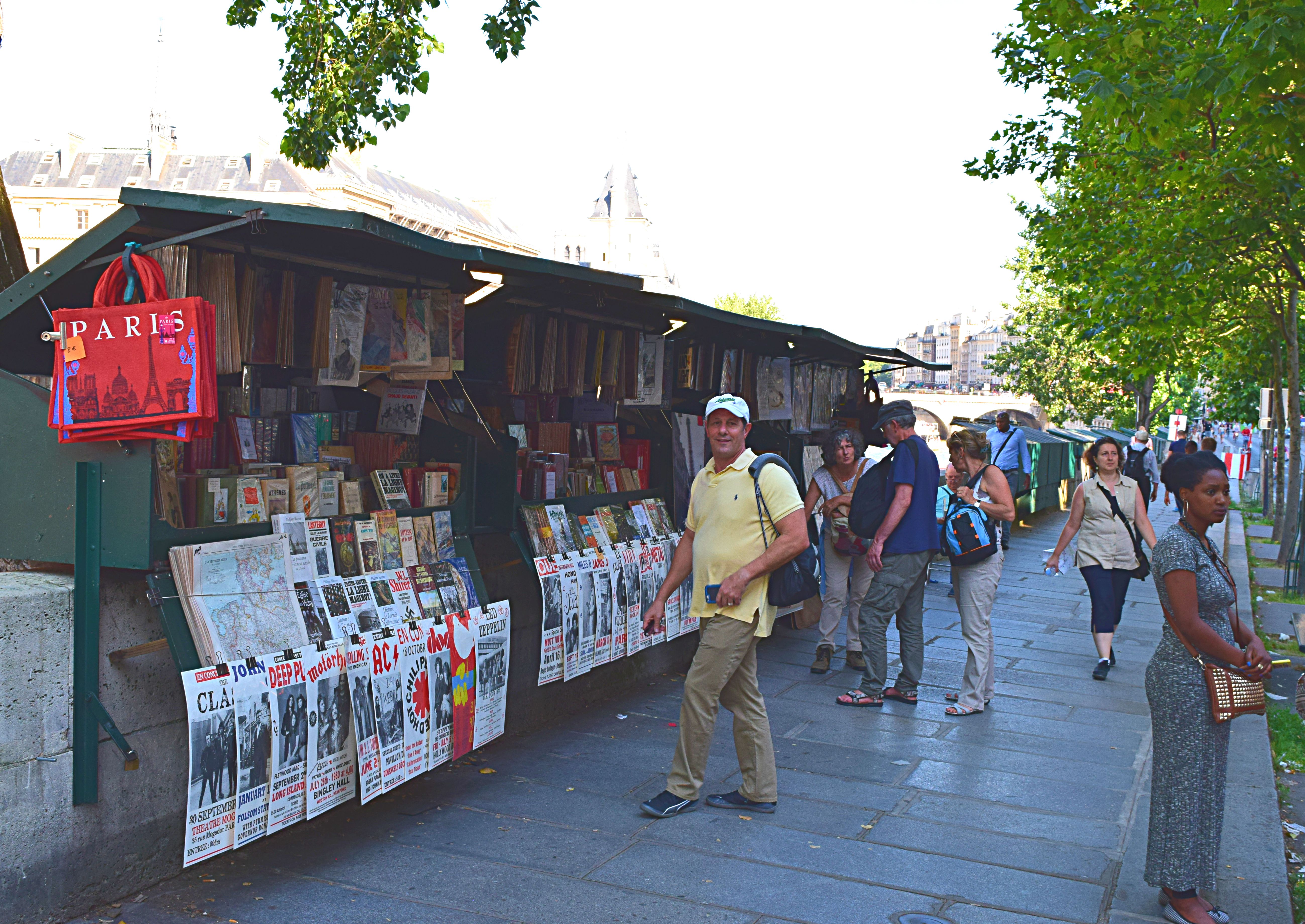 These classic green Parisian newsstands are located along the River Seine and sell everything from magazines, souvenirs to vintage books and periodicals.  This is one of my favorite places to take an afternoon stroll.
3|  The Luxembourg Palace – Jardin du Luxembourg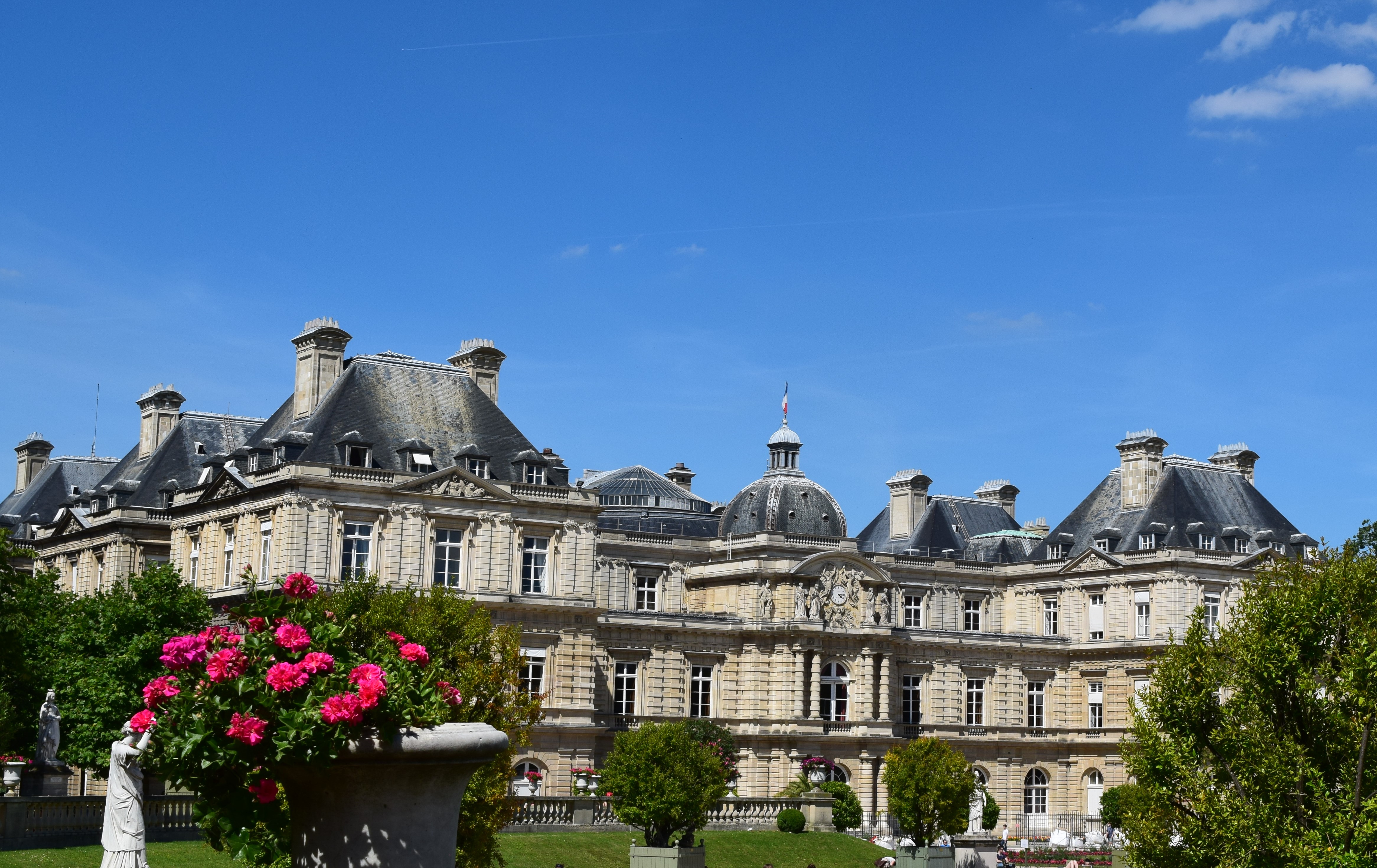 There are so many beautiful public parks in Paris to visit but, the Jardin du Luxembourg happens to be one of the best to sit back, relax and take it all in.
4|  Basilica Sacre Coeur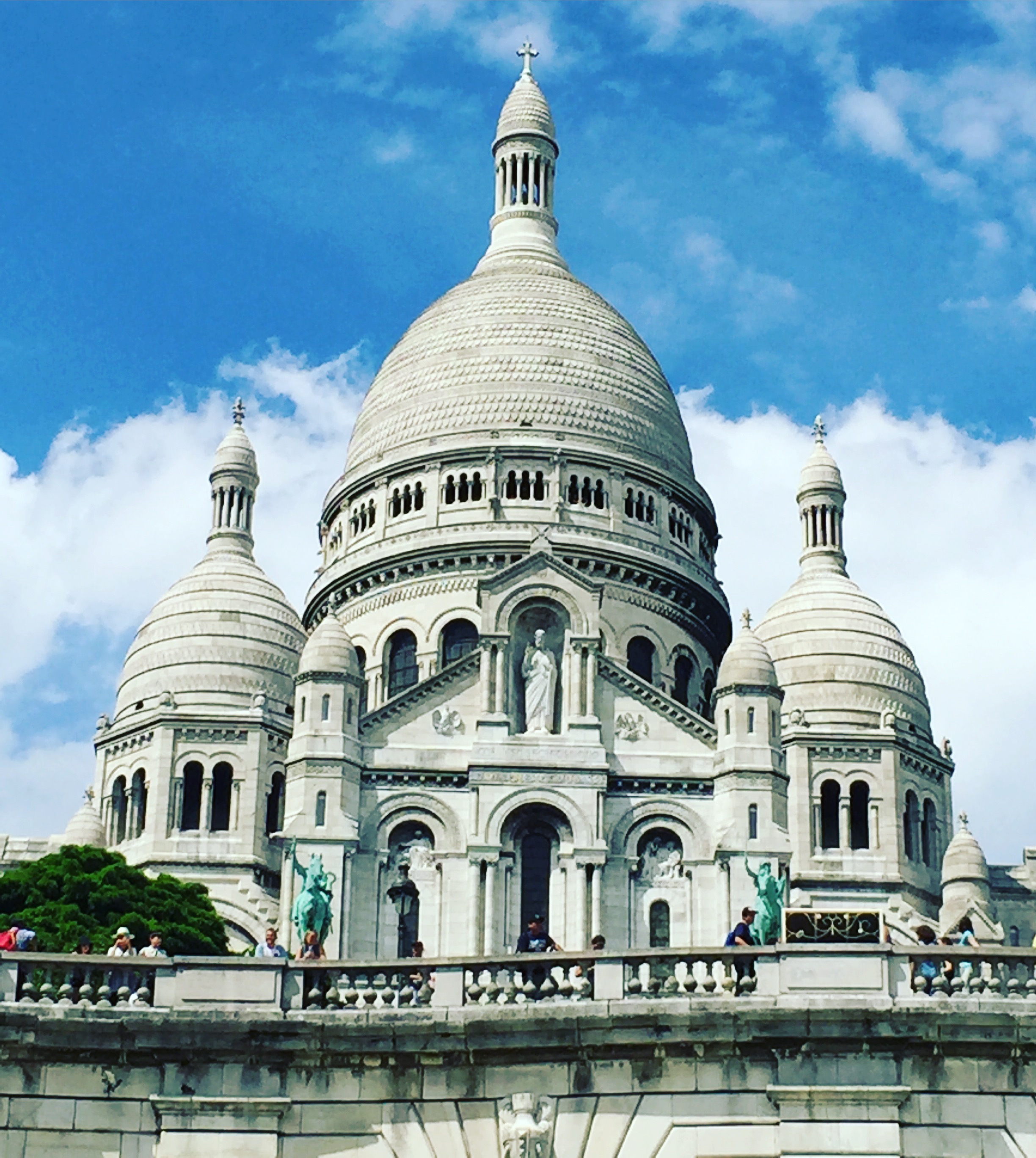 Located in Montmartre, the climb to reach this majestic church and the views of Paris are well worth it.
5|  French Wine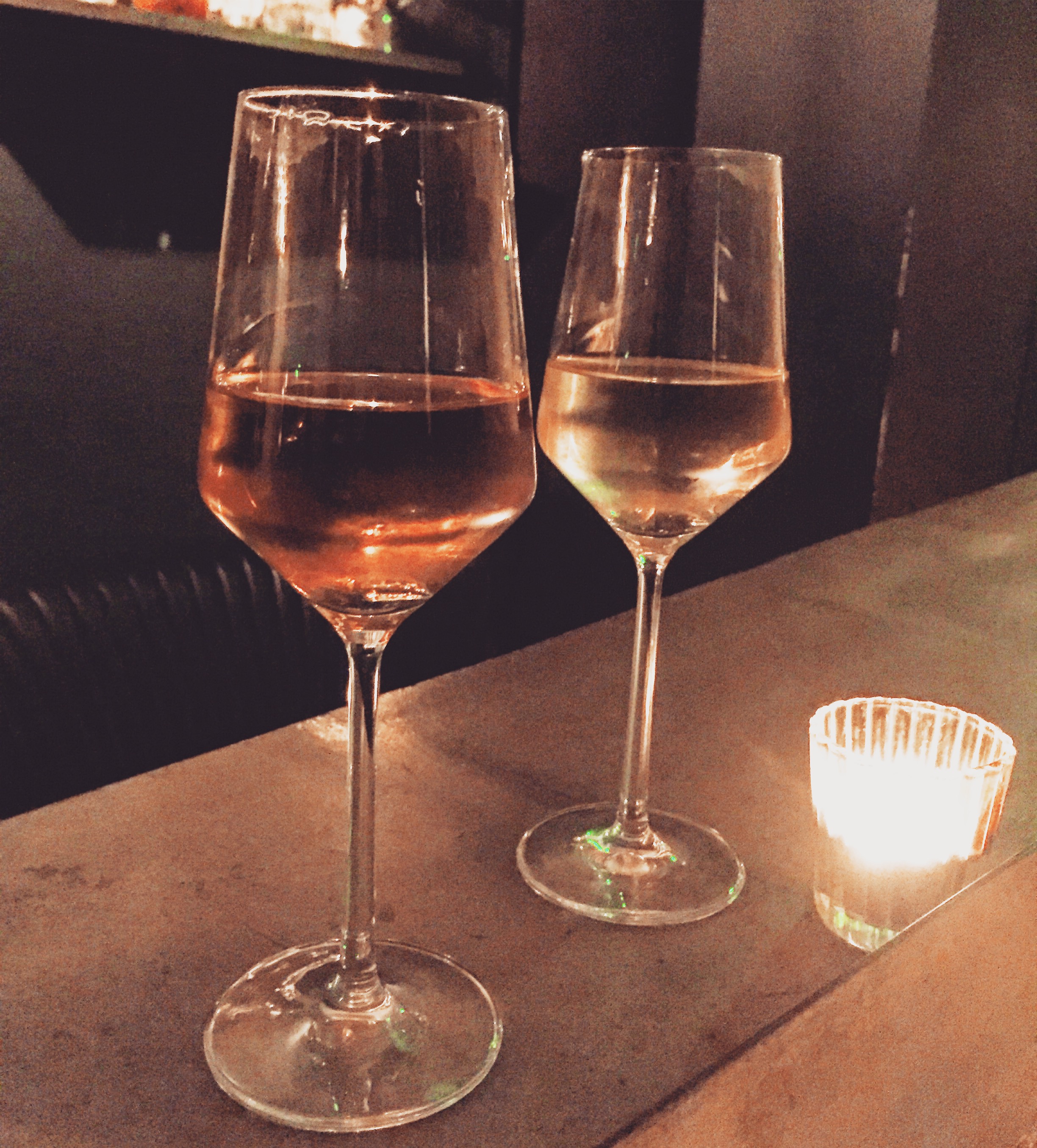 What's a trip to Paris without sampling a bit of French wine and a visit to a wine bar.  I fell in love with, Chez Nous, a cute little wine bar steps away from my hotel in St. Germaine-des-Pres.
6| The Champs Elysees & The Arc de Triomphe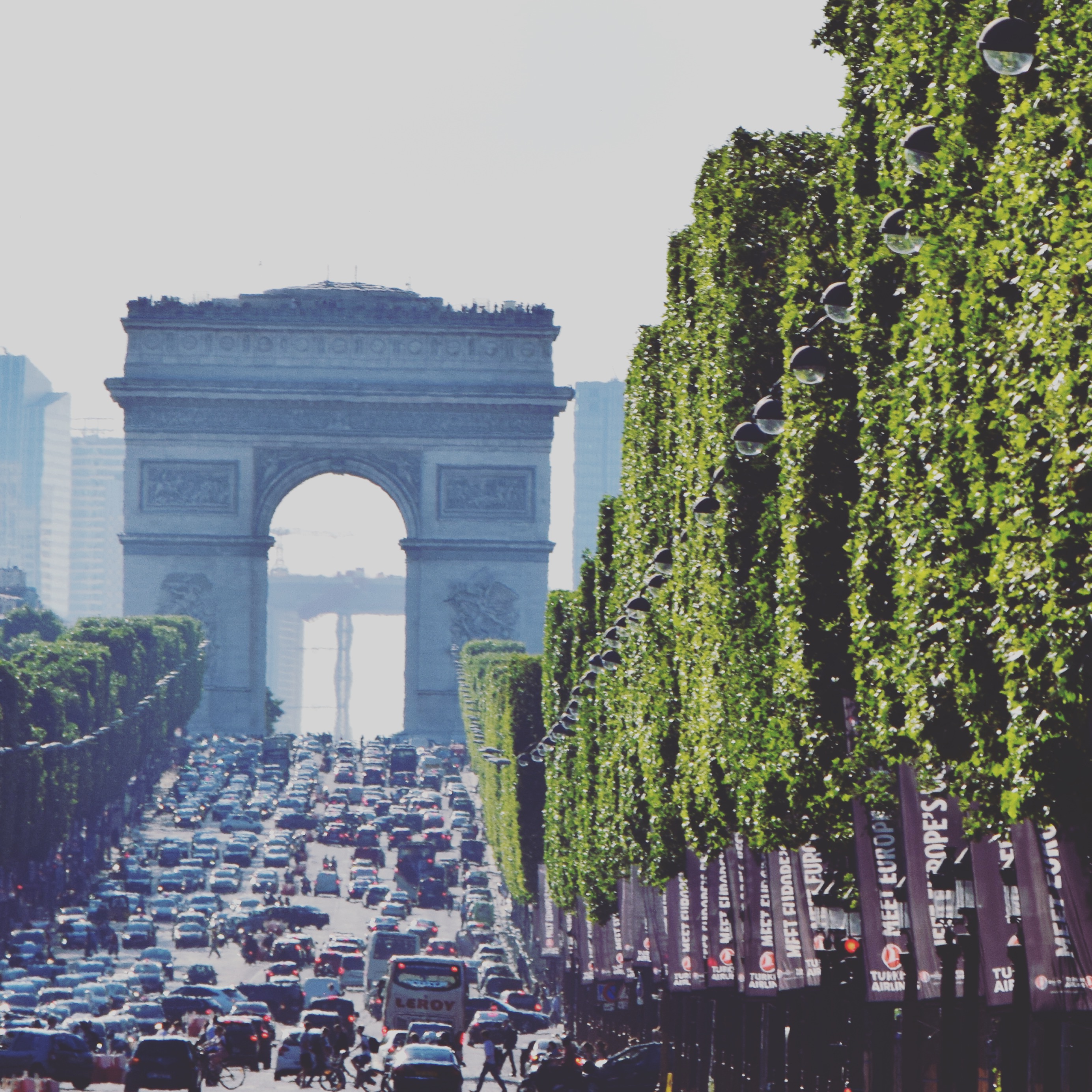 The traffic at times may be intense, but the drive or walk along this famous street mustn't be missed.
7| Musee d'Orsay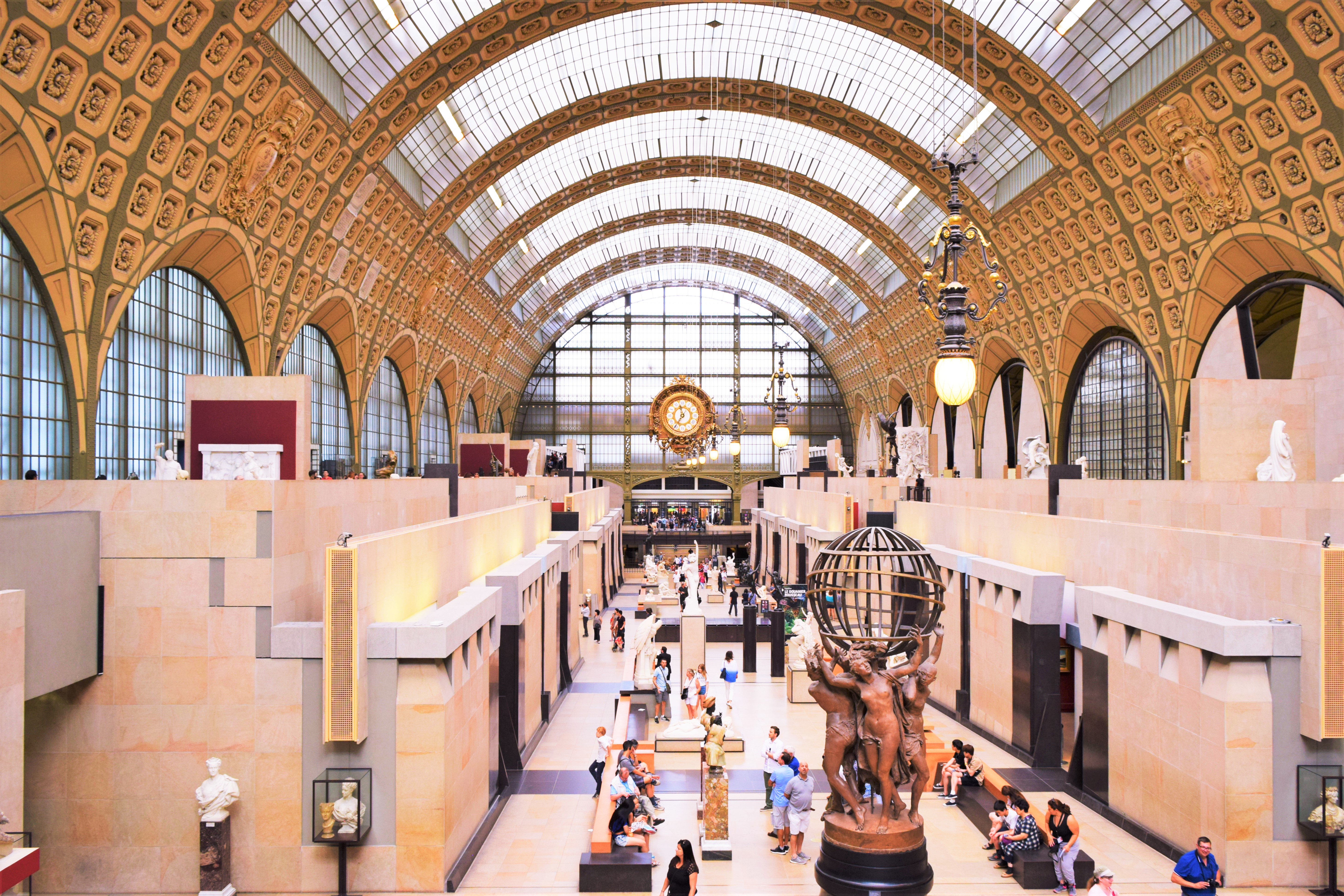 It's hard not to be wowed by this museum.  The architecture of this former train station rivals the world class art it houses.
8| Romantic Cafes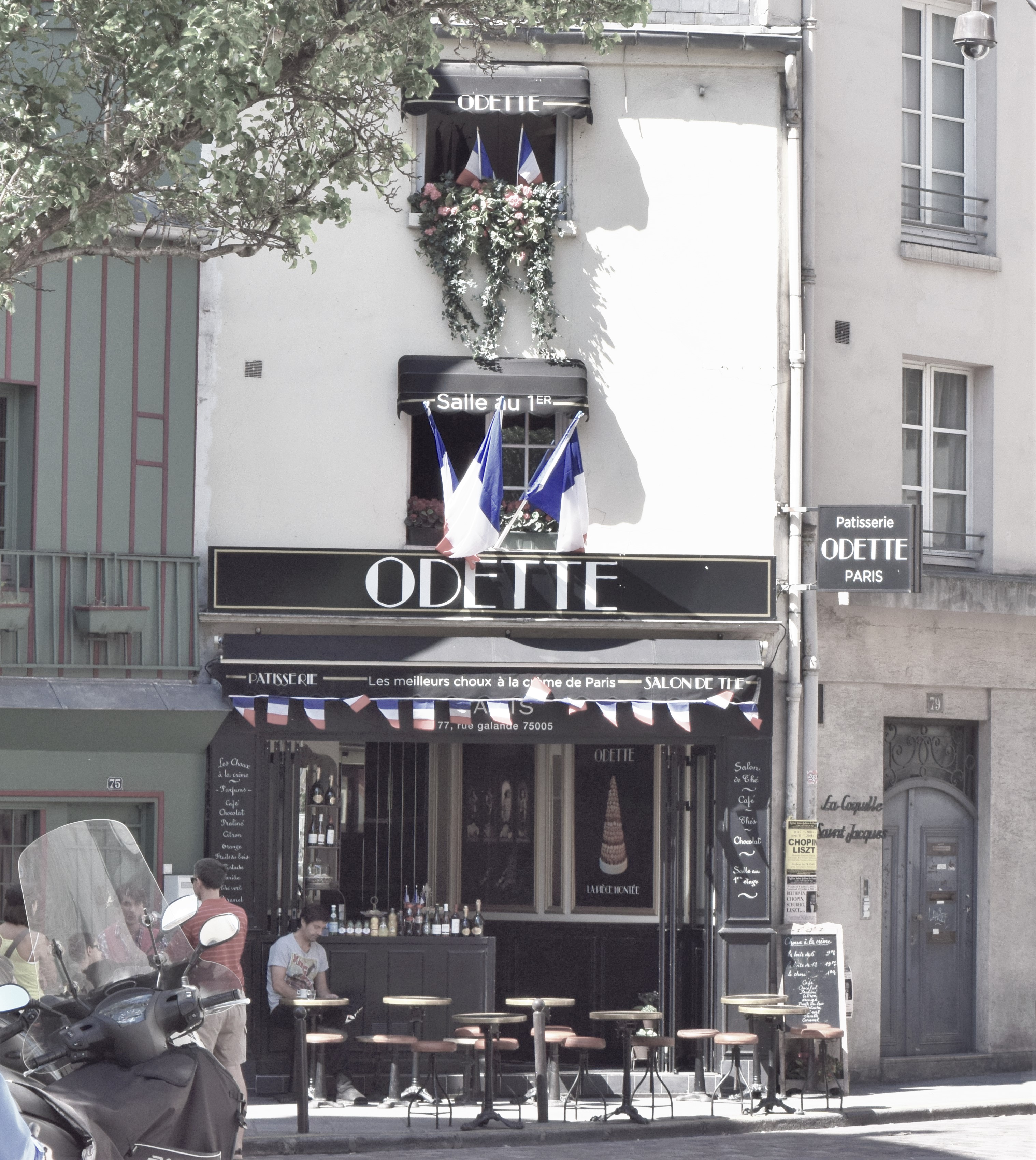 Everywhere you turn, there are cute little cafes to visit.  I stumbled upon this one in the Latin Quarter.
9| Notre-Dame Cathedral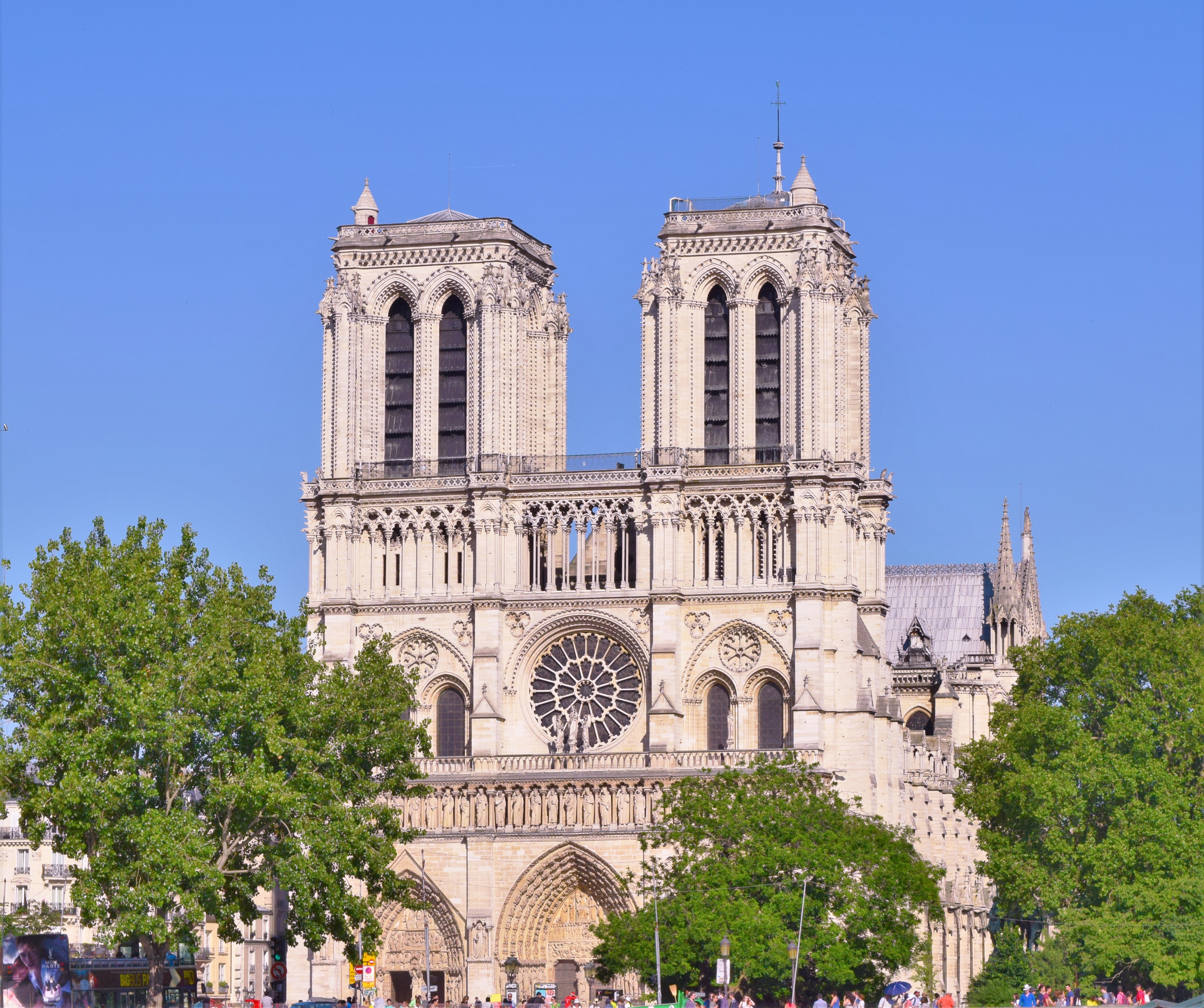 This magnificent church dating back to 1345 is one of the most photographed buildings in Paris.  If you take a walk (away from the hordes of tourists) to the back of the Cathedral you will find one of Paris' hidden gems, Square Jean XXIII, a quaint little park.
10| Art in the Parks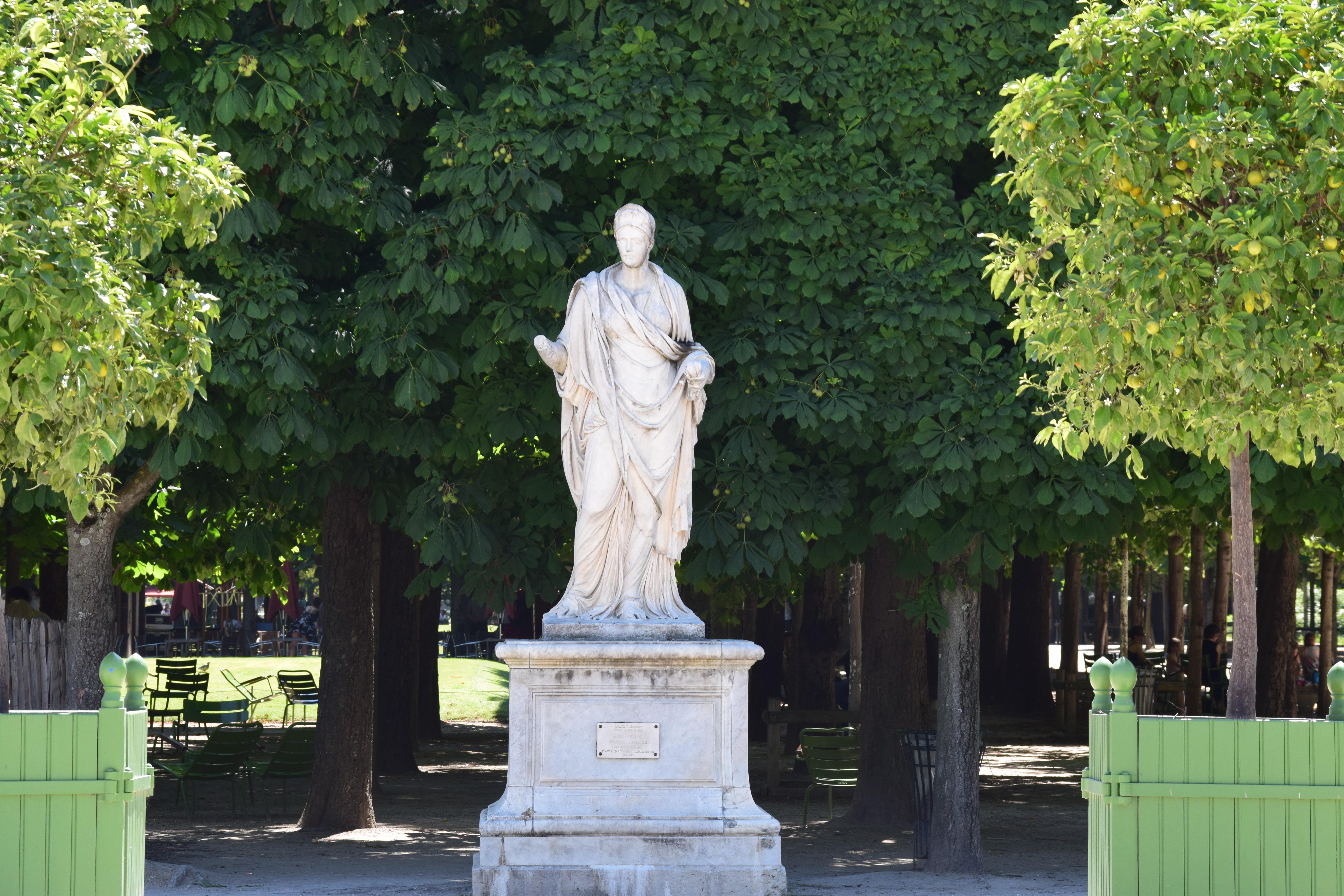 When the weather is perfect, who wants to spend it indoors.  The parks of Paris are like open air museums with incredible sculptures dotted along their paths.  This one was taken at the Jardin des Tuileries.
11| Shakespeare & Company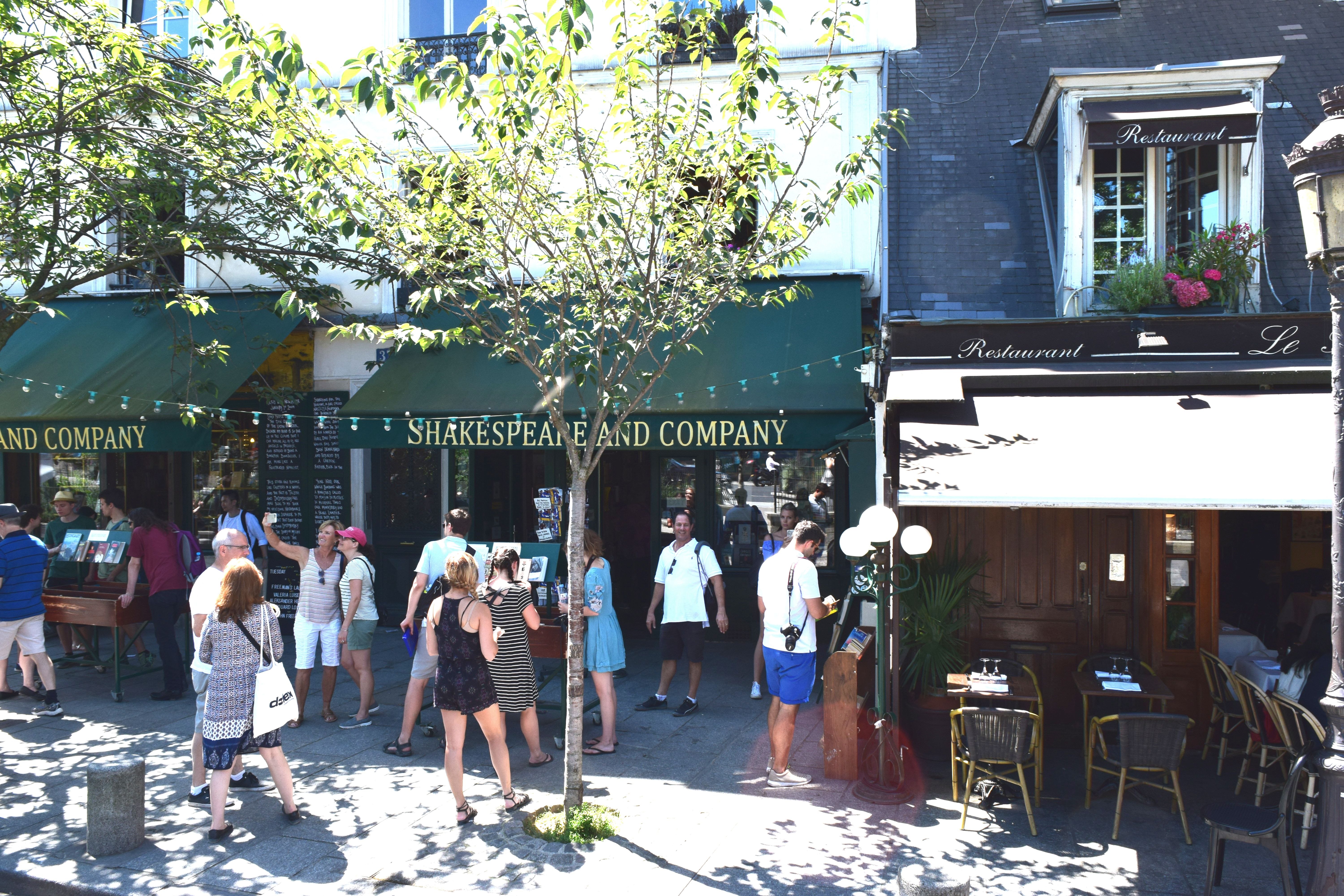 For the literary fan, no trip to Paris would be complete without a visit to this famous Latin Quarter bookstore.
12| Lock Bridge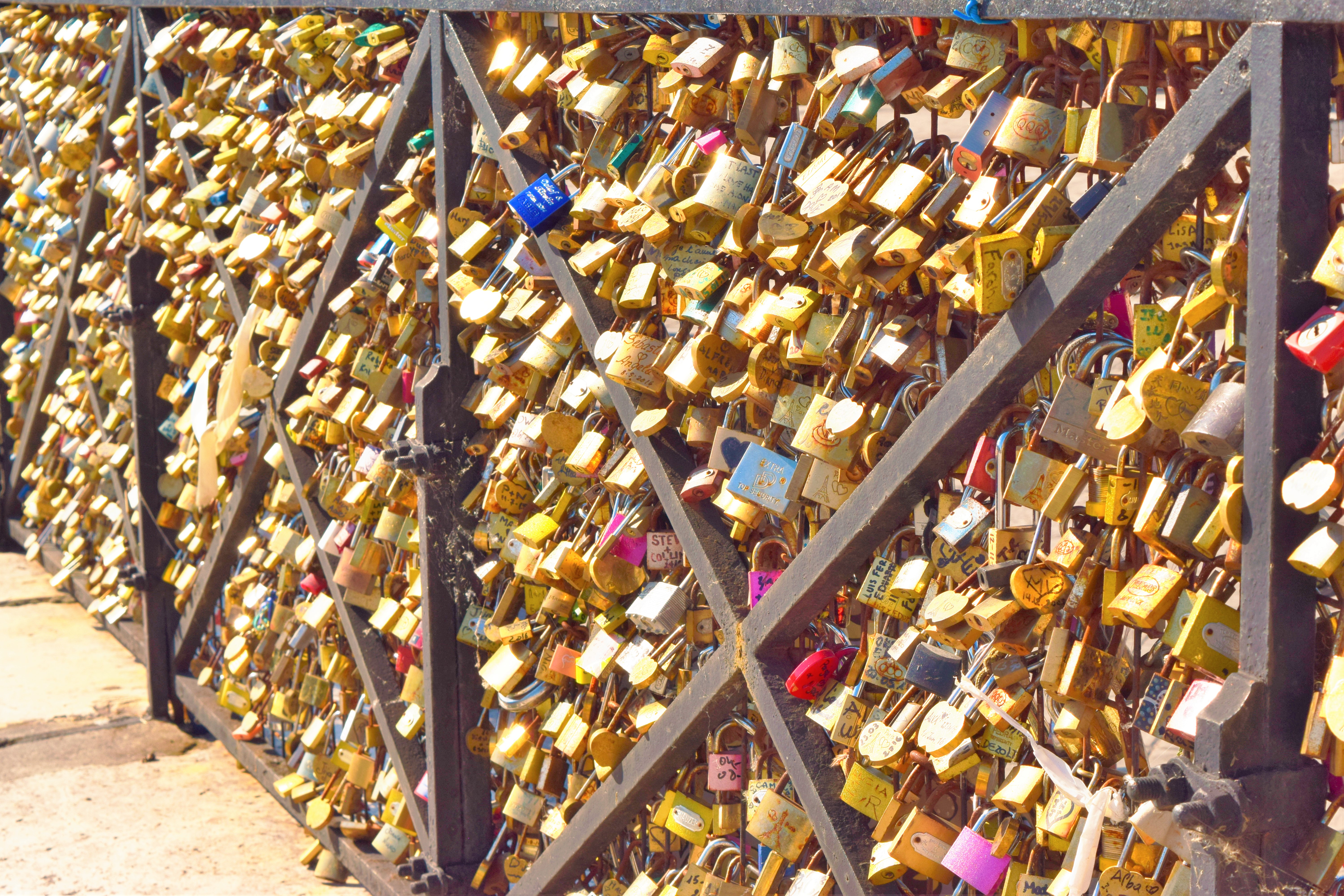 Love is forever once it is locked at Pont du Nouf, Paris' "Lock Bridge".
13| Friday Nights On The Banks of the River Seine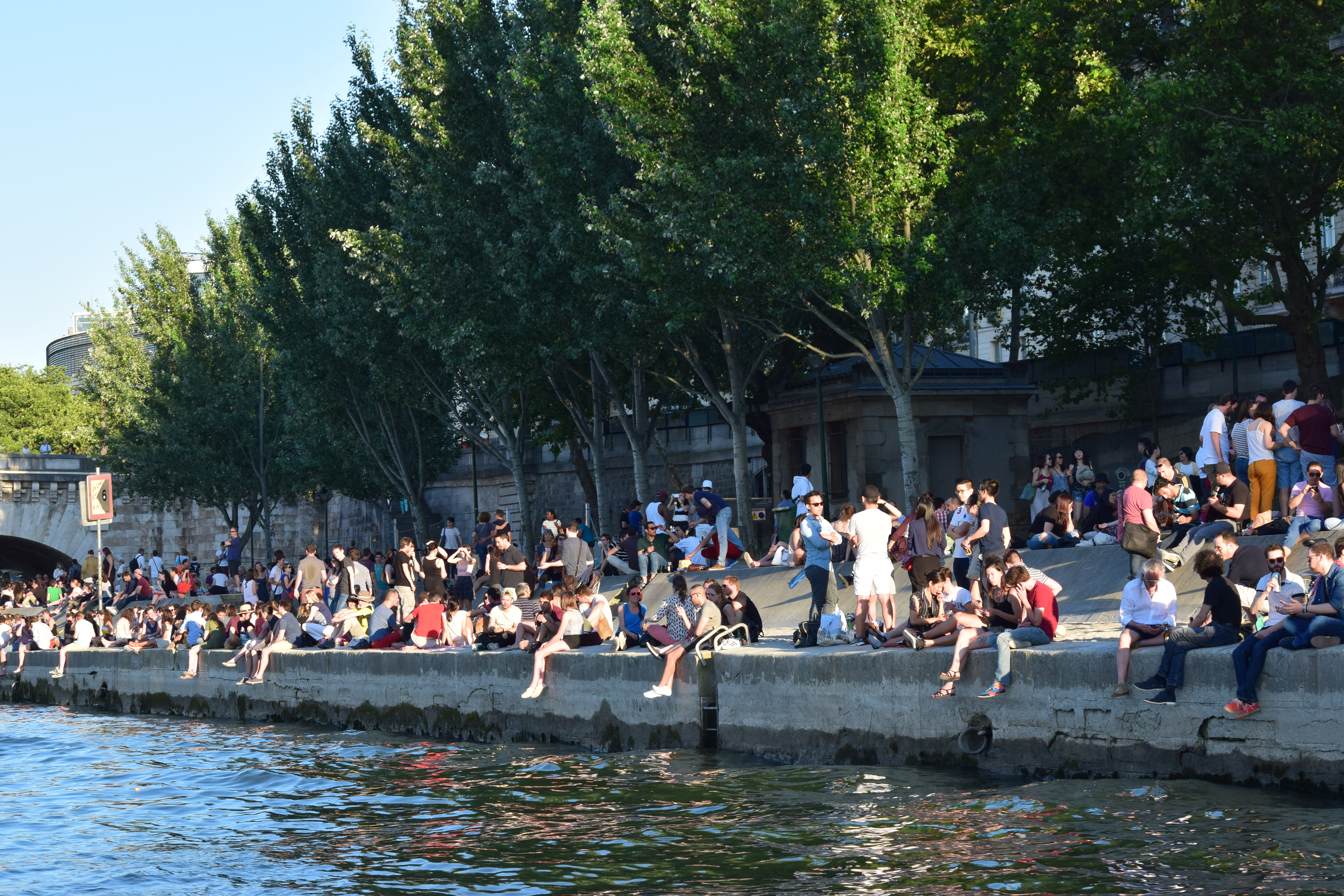 Hanging out after work (or after a hard day of sightseeing) along the Seine is the quintessential way to unwind and enjoy meeting new people, Paris style.
14| The Food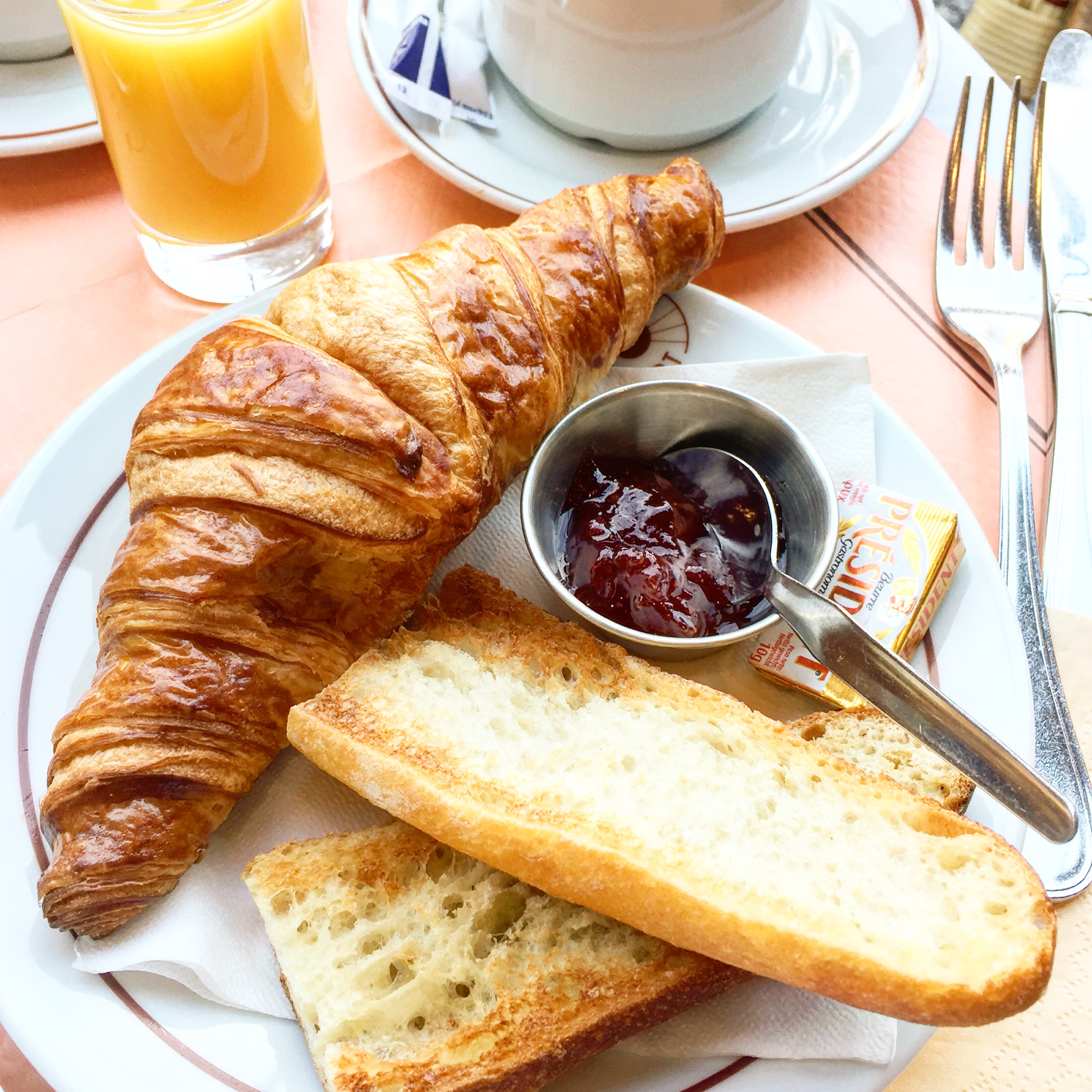 The food alone could inspire you to visit this city.
15| The Eiffel Tower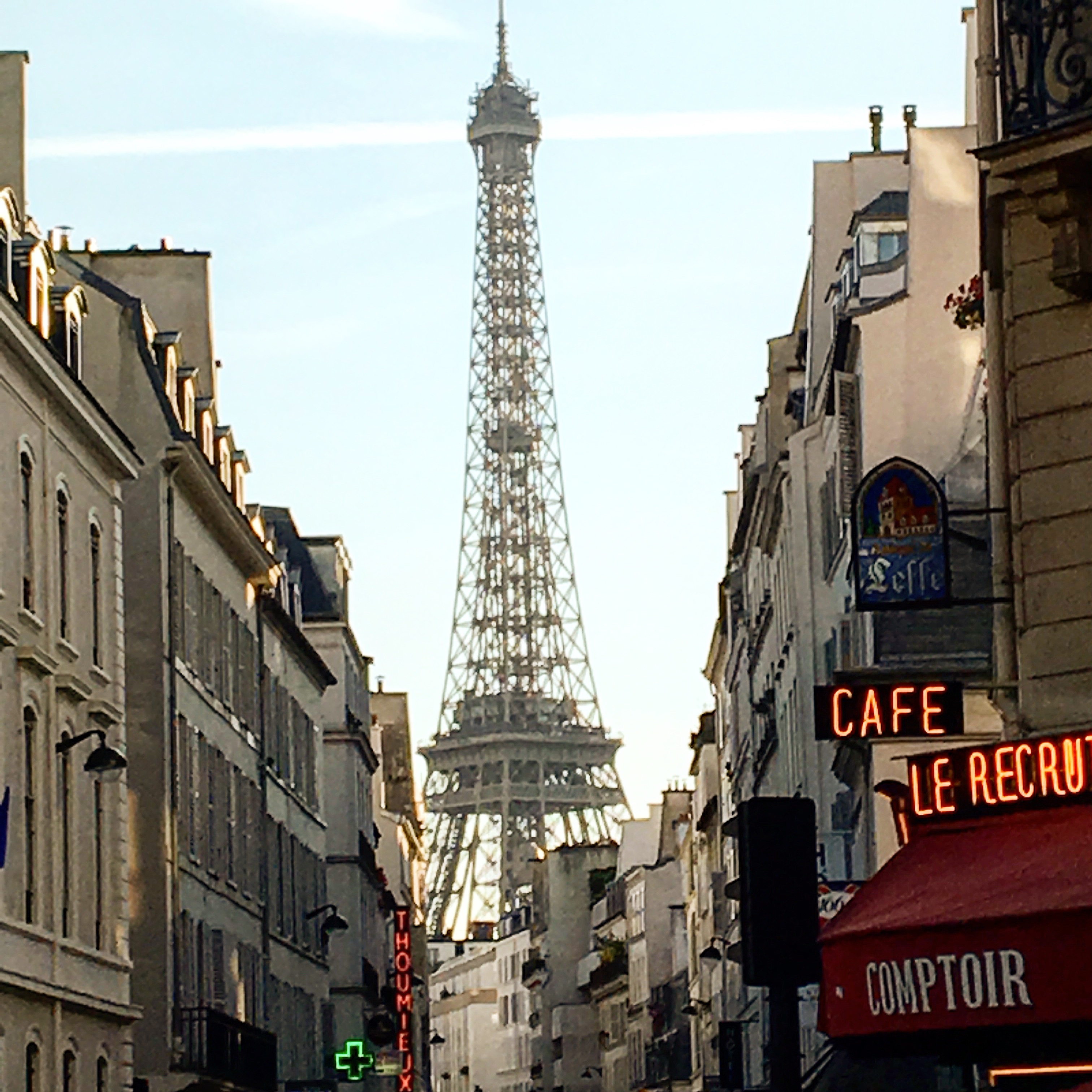 If there is one thing that will inspire you to visit Paris, seeing the Eiffel Tower in person is.  This iconic Parisian landmark can be seen everywhere you go.  I loved this view of the Eiffel Tower, as I was exploring the back streets of Paris.
Have you been inspired to visit Paris?  If so, check out these related articles:
12 Romantic Things To Do & See Paris and Quick Guide to the Beset Parks of Paris
Be sure to follow us on Facebook, Twitter and Instagram.